Last Updated on May 10, 2023 by Toya
Are you looking for some super easy lazy keto meals that you can enjoy? If you are, then you're in the right place. Below, you'll find 100 keto meals that are super easy to make. The best part is that these lazy low carb recipes are very tasty too!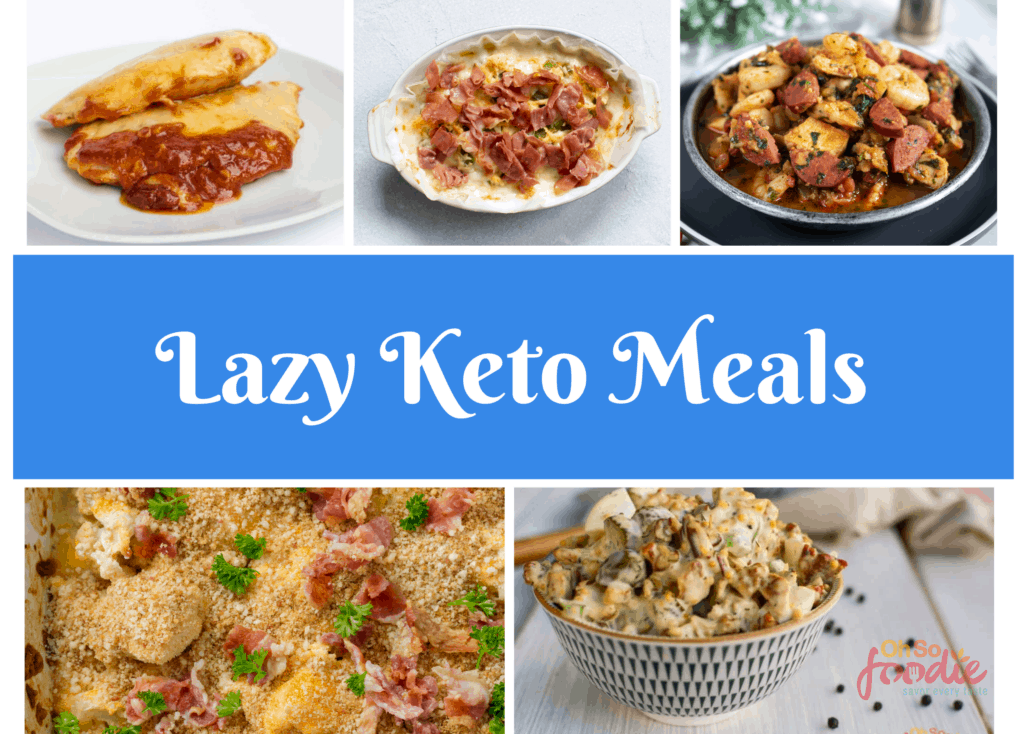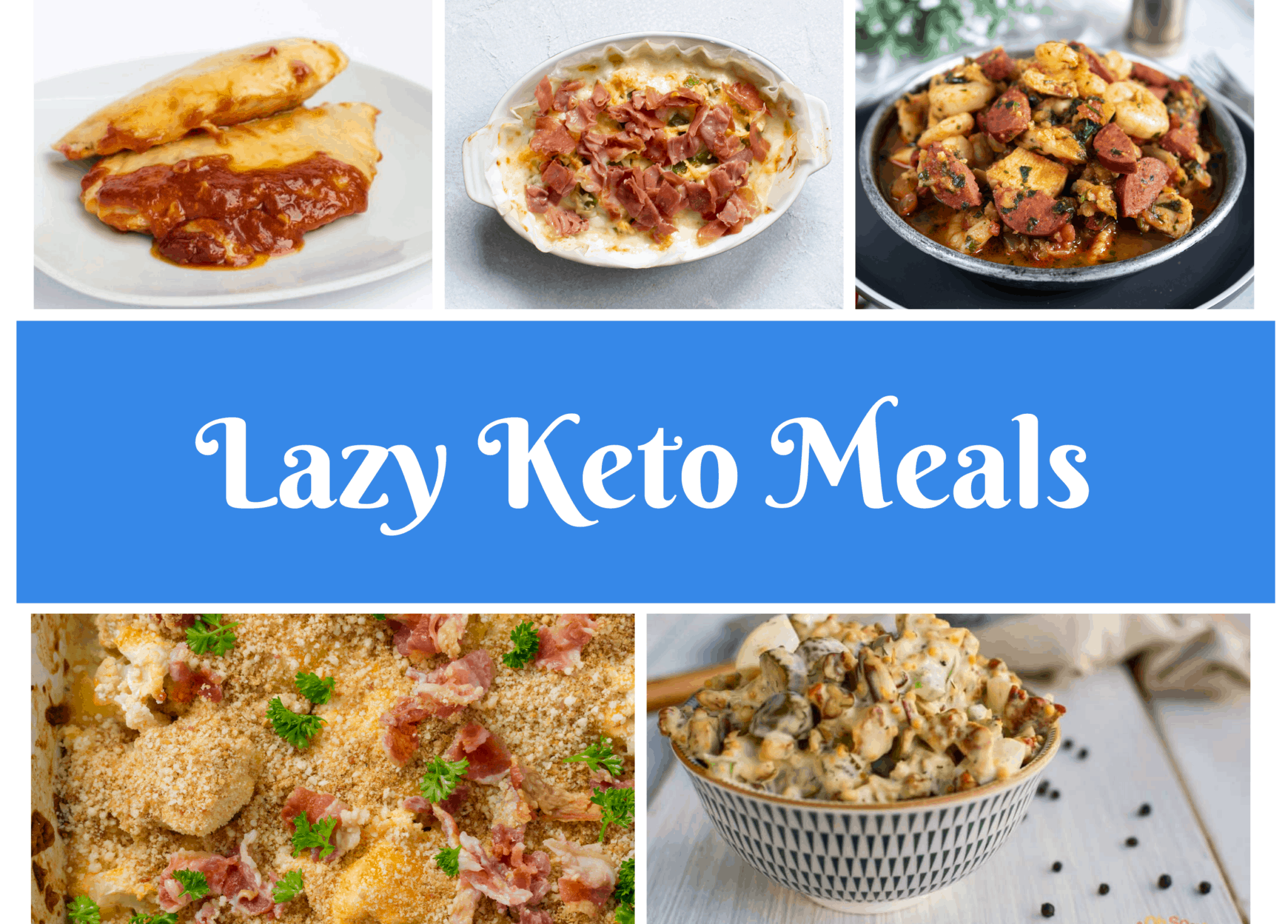 What is lazy keto?
Lazy keto is a form of keto that involves you eating less than 20 grams of carbs per day without focusing on counting the other macros such as the fat, and protein, and without you having to count calories.
Is lazy keto effective?
Like many other forms of inducing ketosis, lazy keto is indeed effective. Therefore, if you've been thinking of trying lazy keto, but you've been apprehensive, then you no longer need to be as these lazy keto diet recipes below make it very easy to start.
Most of the recipes listed below are beginner lazy keto meals so you can rest assured that they're easy to make too!
What do you eat on lazy keto?
You can eat a wide variety of foods on lazy keto. These include:
Lazy keto meals for breakfast
Try out these easy lazy keto breakfast ideas. These keto breakfast recipes are all perfect for beginners, or for people who have just started lazy keto and want some quick recipes. All the recipes are below 6 grams of carbs per serving!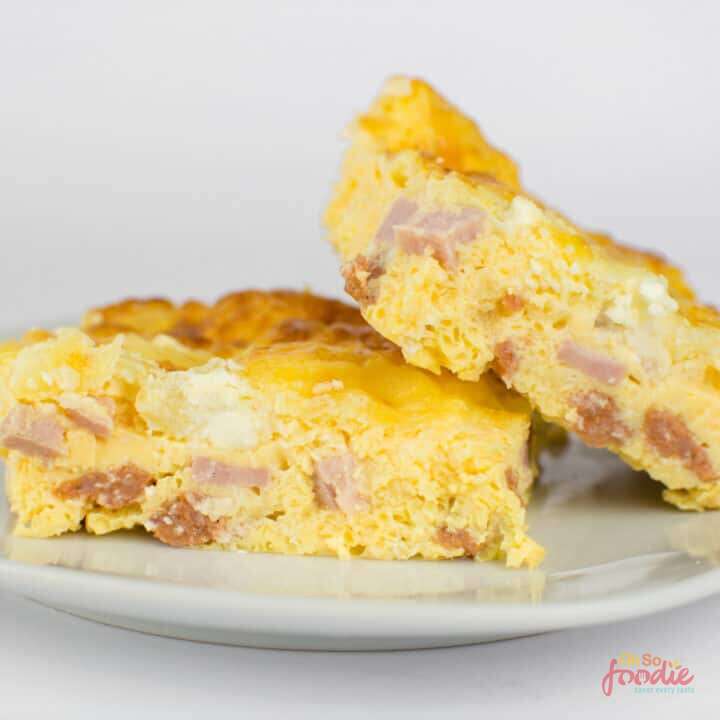 Made with easy to find ingredients, this keto breakfast casserole is perfect for lazy keto. It is very customizable as you can easily swap the cheeses or the meats or add in more veggies to your liking.
Calories: 353 Fat: 28g Protein: 22g Carbs: 3.6g
If you love super quick breakfast recipes, then this lazy keto chia seed pudding recipe could very well become one of your favorites. Made with only 5 ingredients, and in minutes, you can't go wrong with this chia pudding.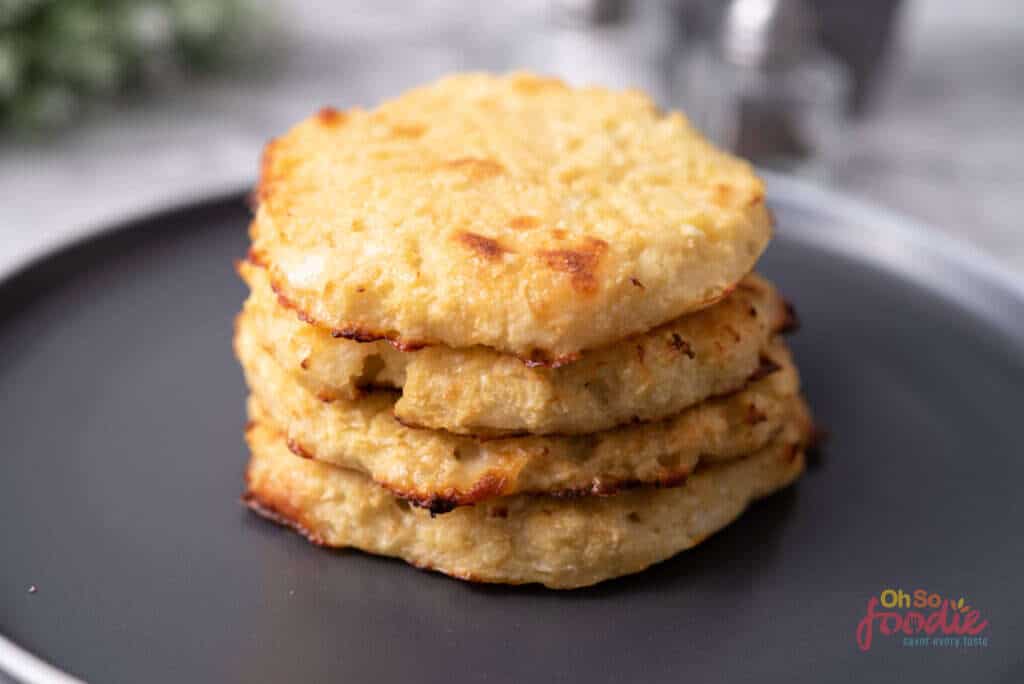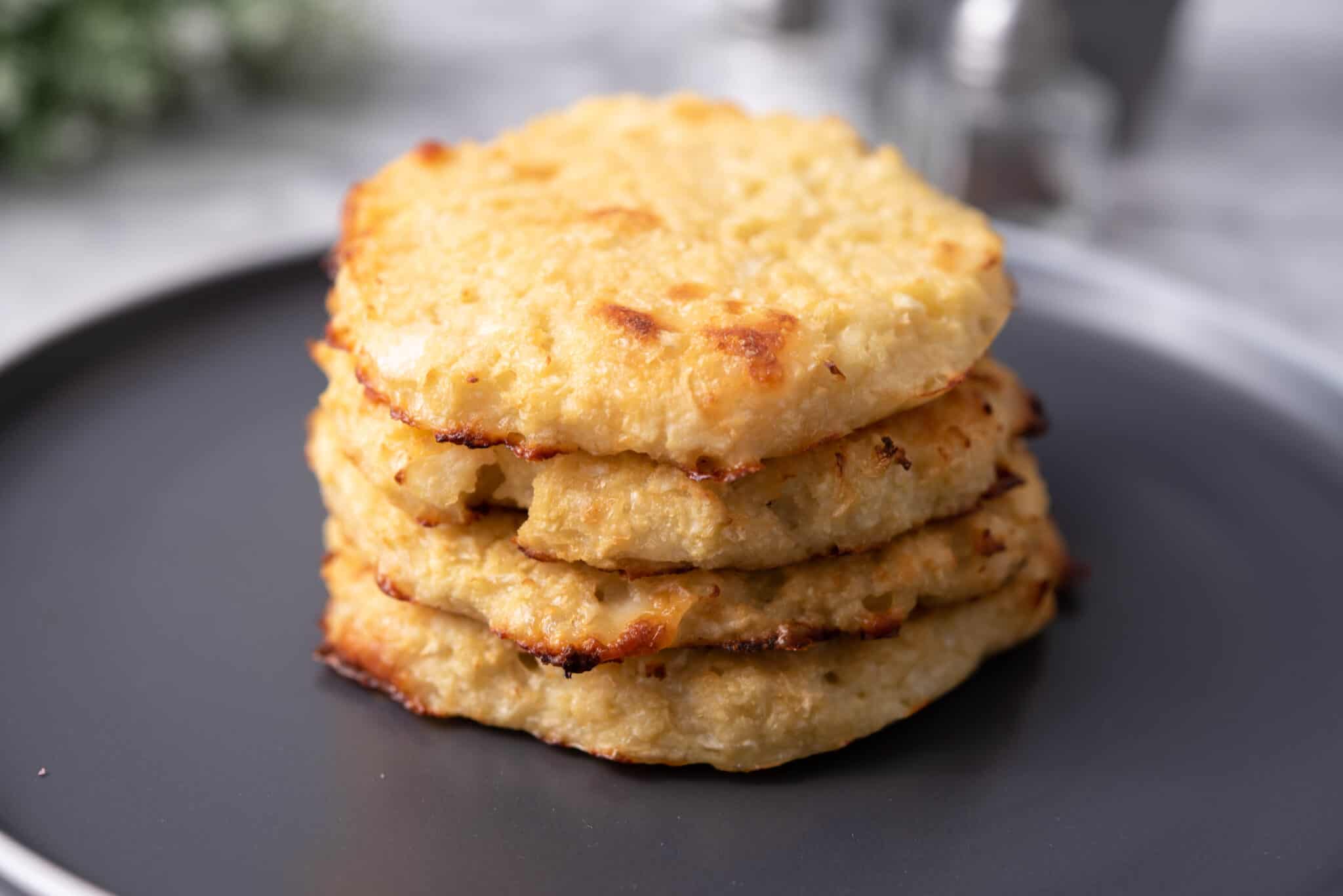 These easy keto hash browns can be made in minutes and will make a great addition to your keto breakfast. Made with cauliflower, these are a very healthy option to make. Also, if you'd like to play around with the flavors, you can use other vegetables such as turnips to make these hash browns.
Calories: 100 Fat: 5.5g Protein: 7.9g Carbs: 5.4g
Lazy keto lunch meals
When it comes to lunch, these lazy keto lunch ideas are amazing. They're super easy to make, taste delicious and are each under 5 grams of carbs.
Keto Cauliflower Mac And Cheese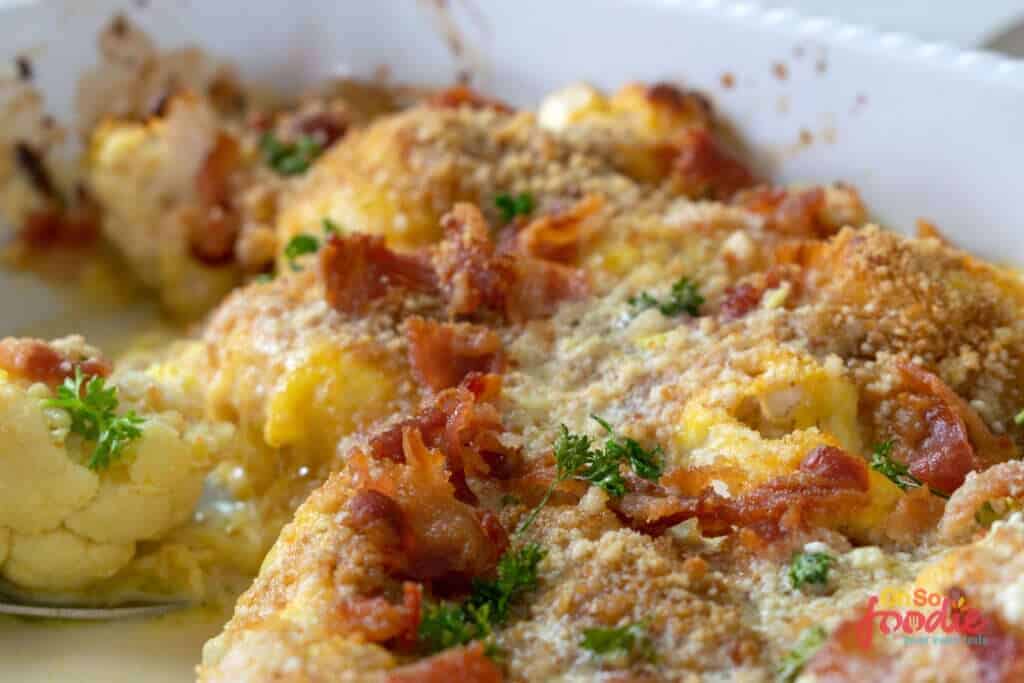 This cauliflower mac and cheese dish is an easy lunch to make. This lazy keto recipe made with cauliflower and cheese is truly delicious and satisfying! If you've been missing mac and cheese, you should definitely give this healthier version of mac and cheese a go!
Calories: 646 Fat: 50g Protein: 30g Carbs: 5g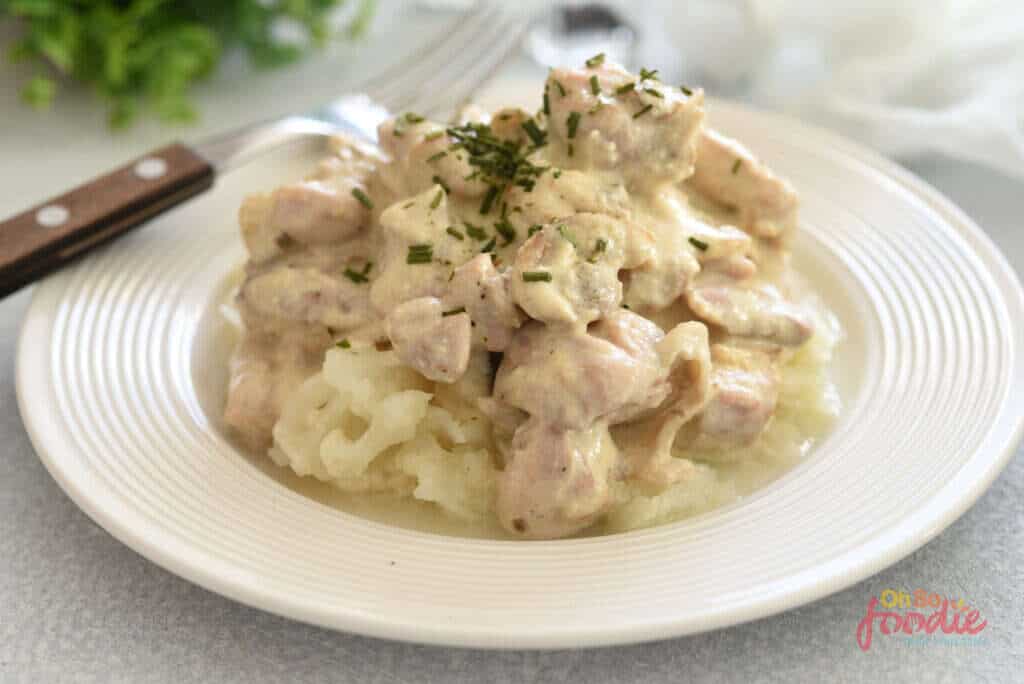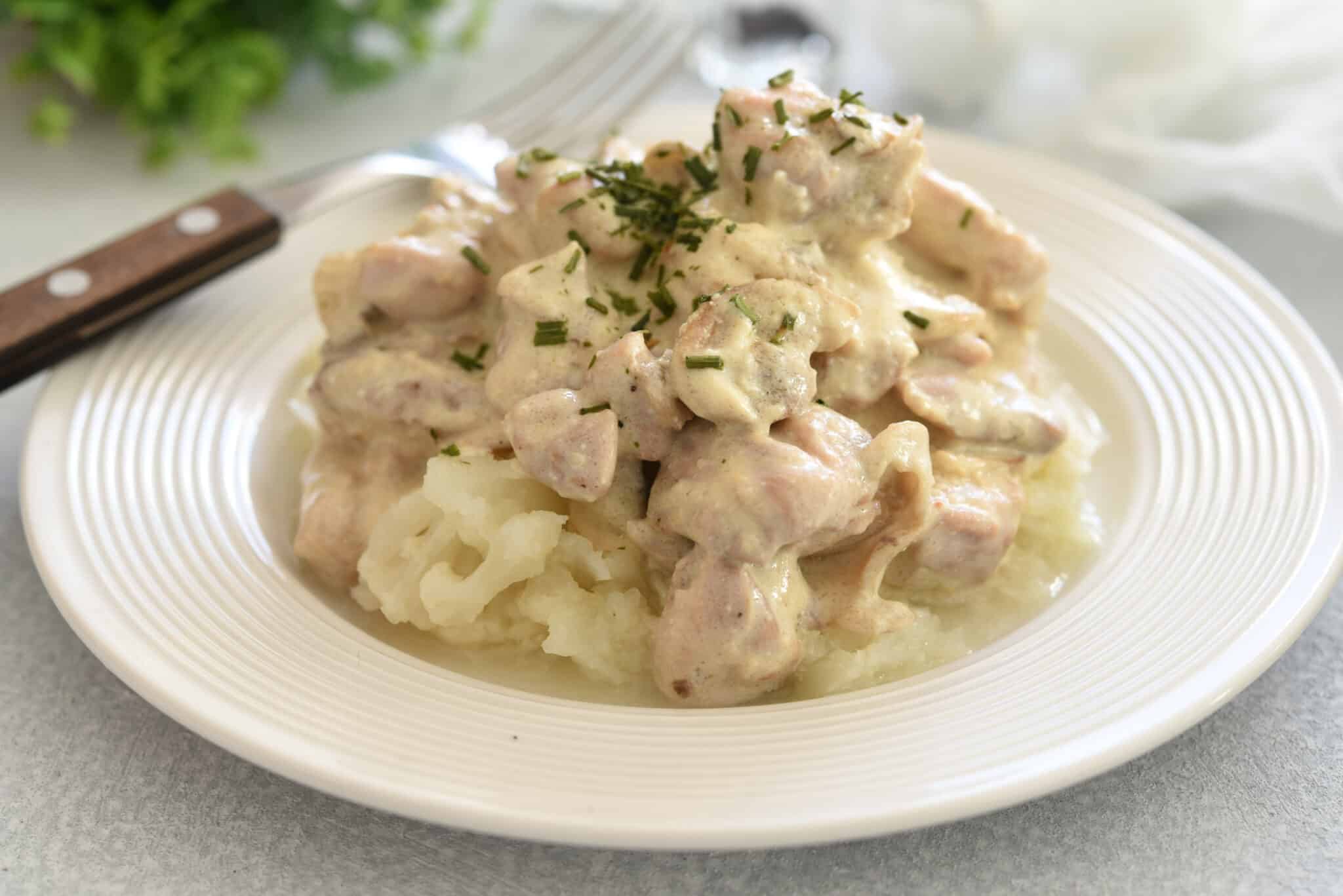 This simple keto stroganoff served over cauliflower is a must try. It's also made in under 3o minutes which is great for people who are often busy. Once you make this one time, you'll try it again and again.
Calories: 270 Fat: 17g Protein: 25g Carbs: 4.8g
Keto lasagna bowl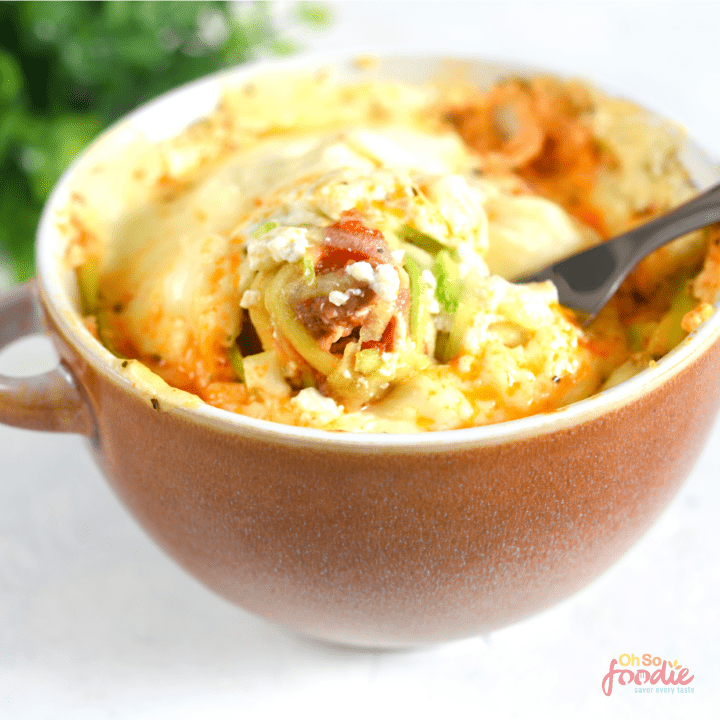 This is for sure one of these lazy keto lunch ideas that you'll love. Made with simple ingredients and in a few minutes, this lasagna in a bowl is a great fun lunch idea for lazy keto.
Calories: 437 Fat: 66.9g Protein: 32.6g Carbs: 6.3g
Lazy keto dinner recipes
Looking for lazy keto dinner ideas? Try out some of those listed below!
Keto jalapeño popper casserole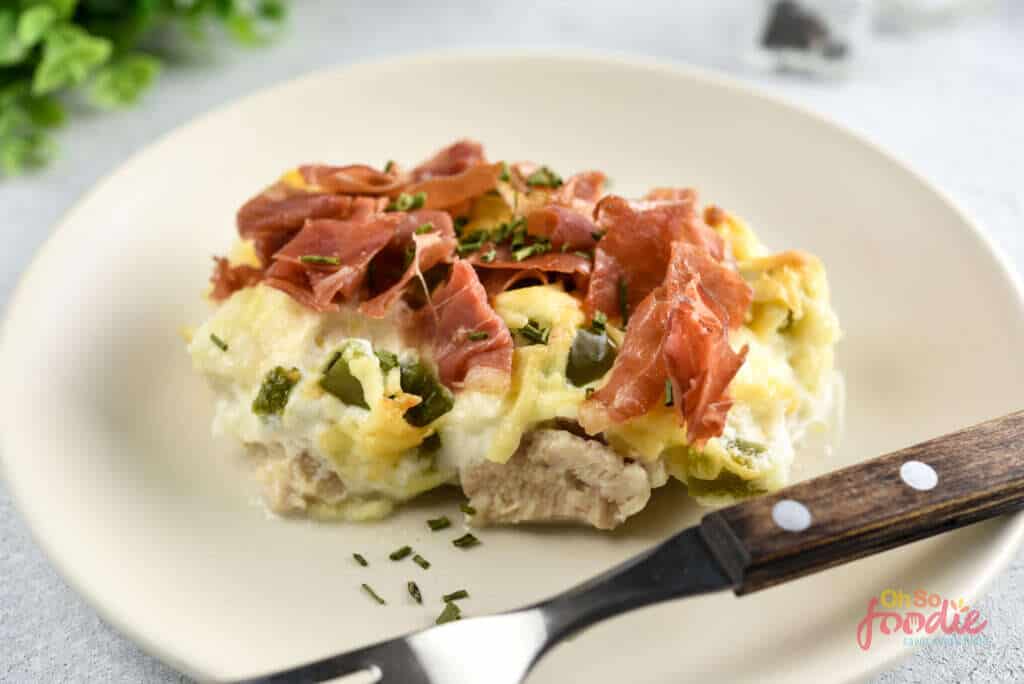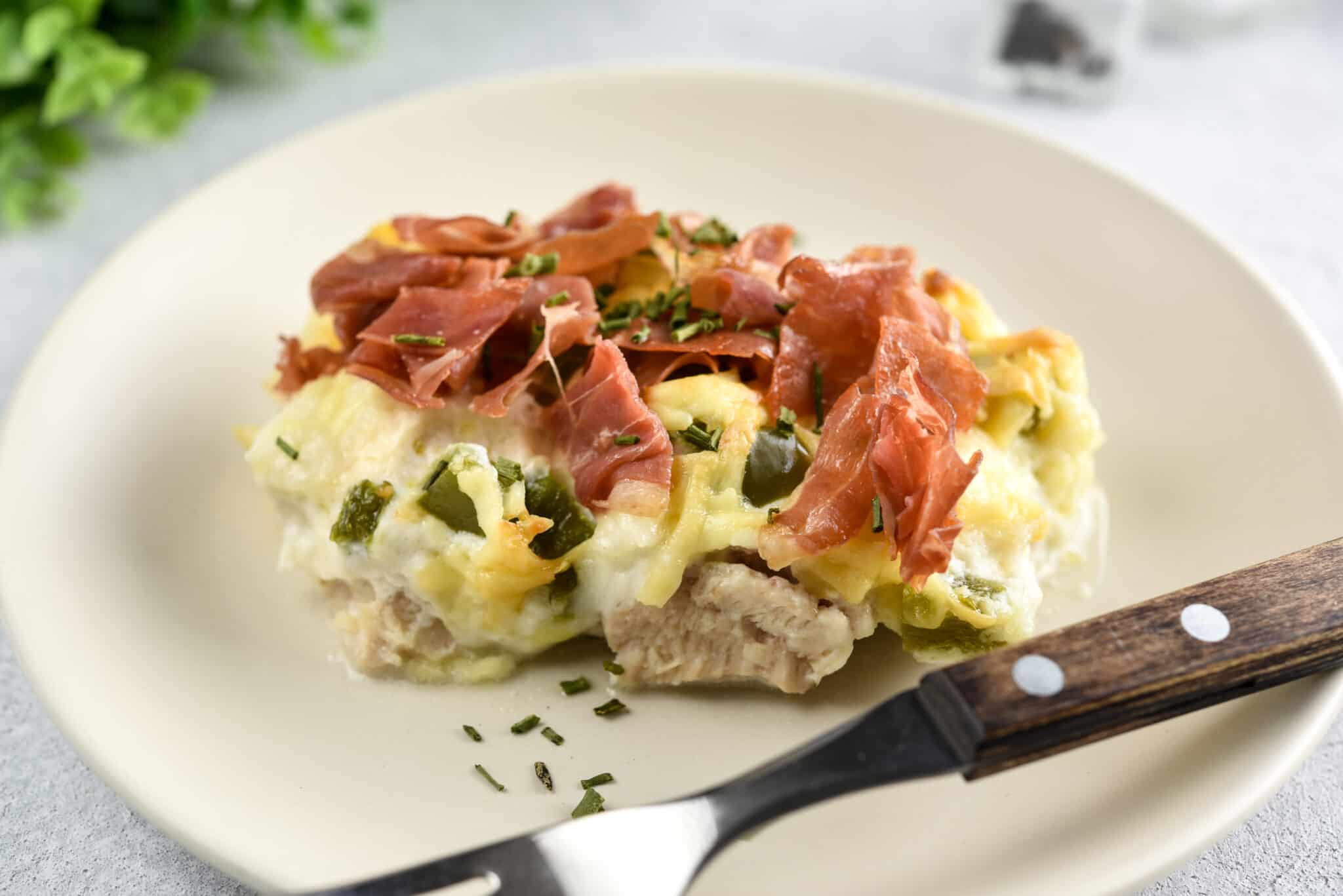 A low carb keto casserole made with juicy chicken and cheese. Make this for a quick and easy family dinner that is very satisfying, low in carbs, but not so obviously a keto recipe.
Calories: 530 Fat: 42g Protein: 32g Carbs: 4.8g
Keto Jambalaya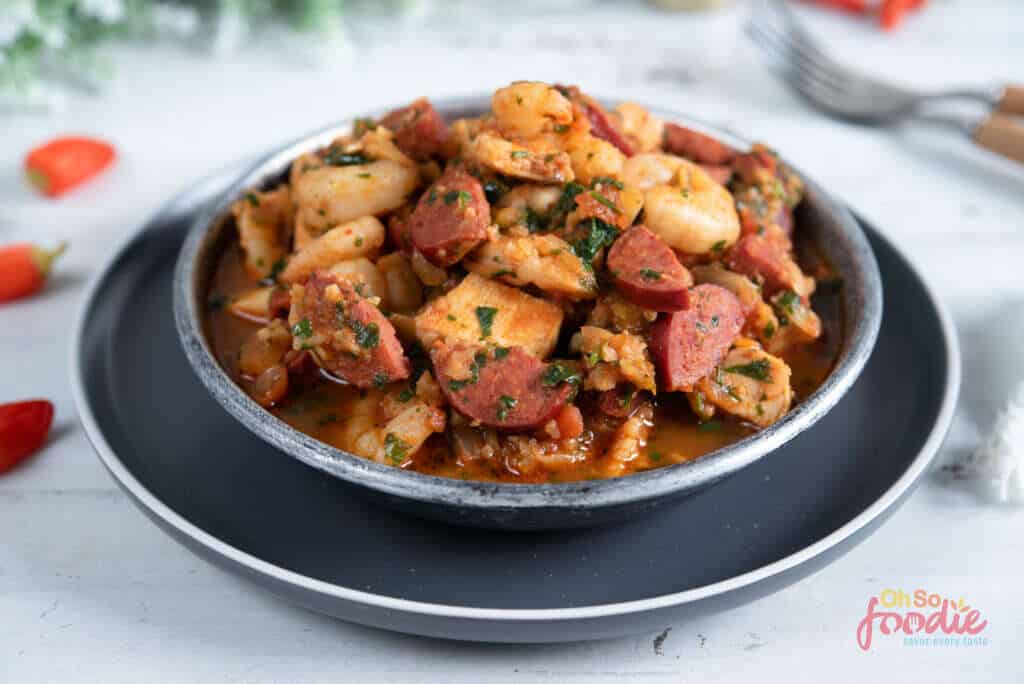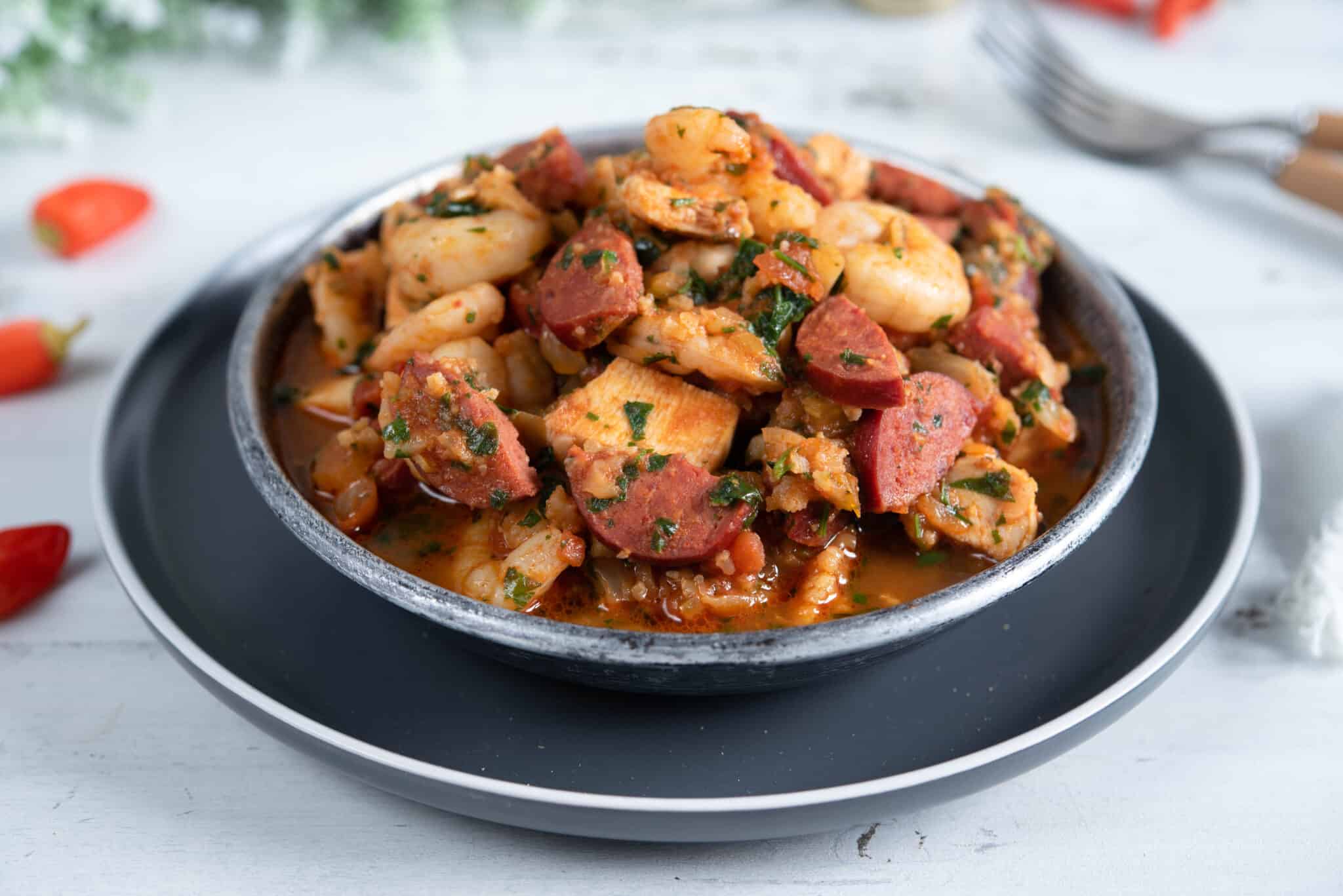 This flavorful keto jambalaya is a quick 30 minute meal you can whip up on a night when you want something interesting to eat. It combines all the delicious flavors of chicken, shrimp, cauliflower, and sausages into a mouth-watering dinner recipe for keto.
Calories: 392 Fat: 25g Protein: 29g Carbs: 8g
Lazy keto meals with ground beef
I share more of my favorite lazy keto ground beef recipes here, so check these out if you want more ideas. Otherwise, try out and enjoy these simple lazy ground beef keto recipes below: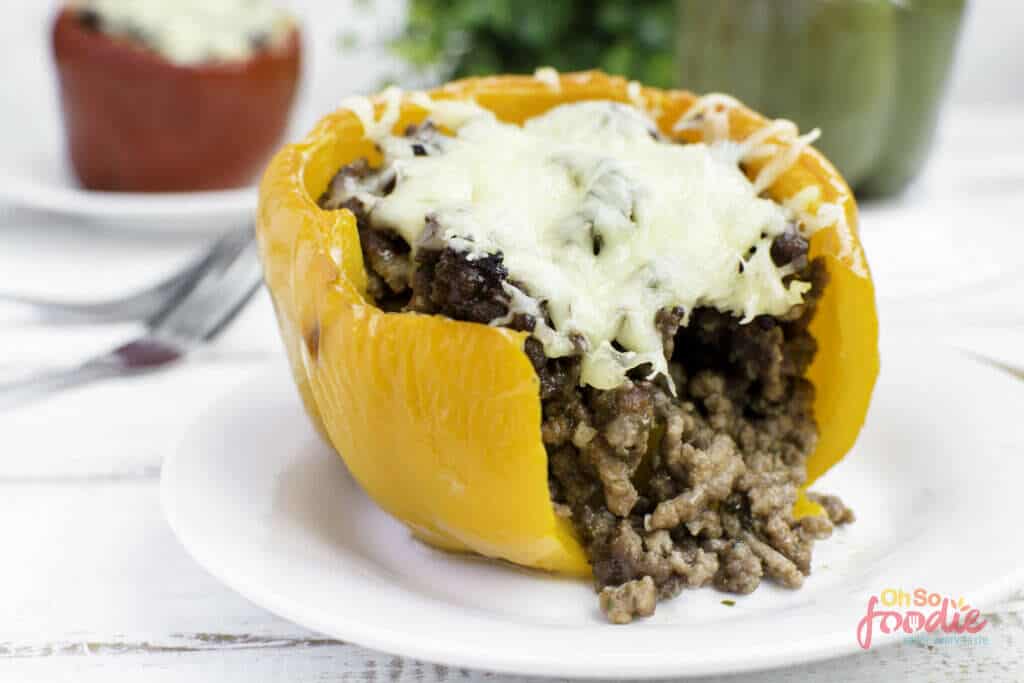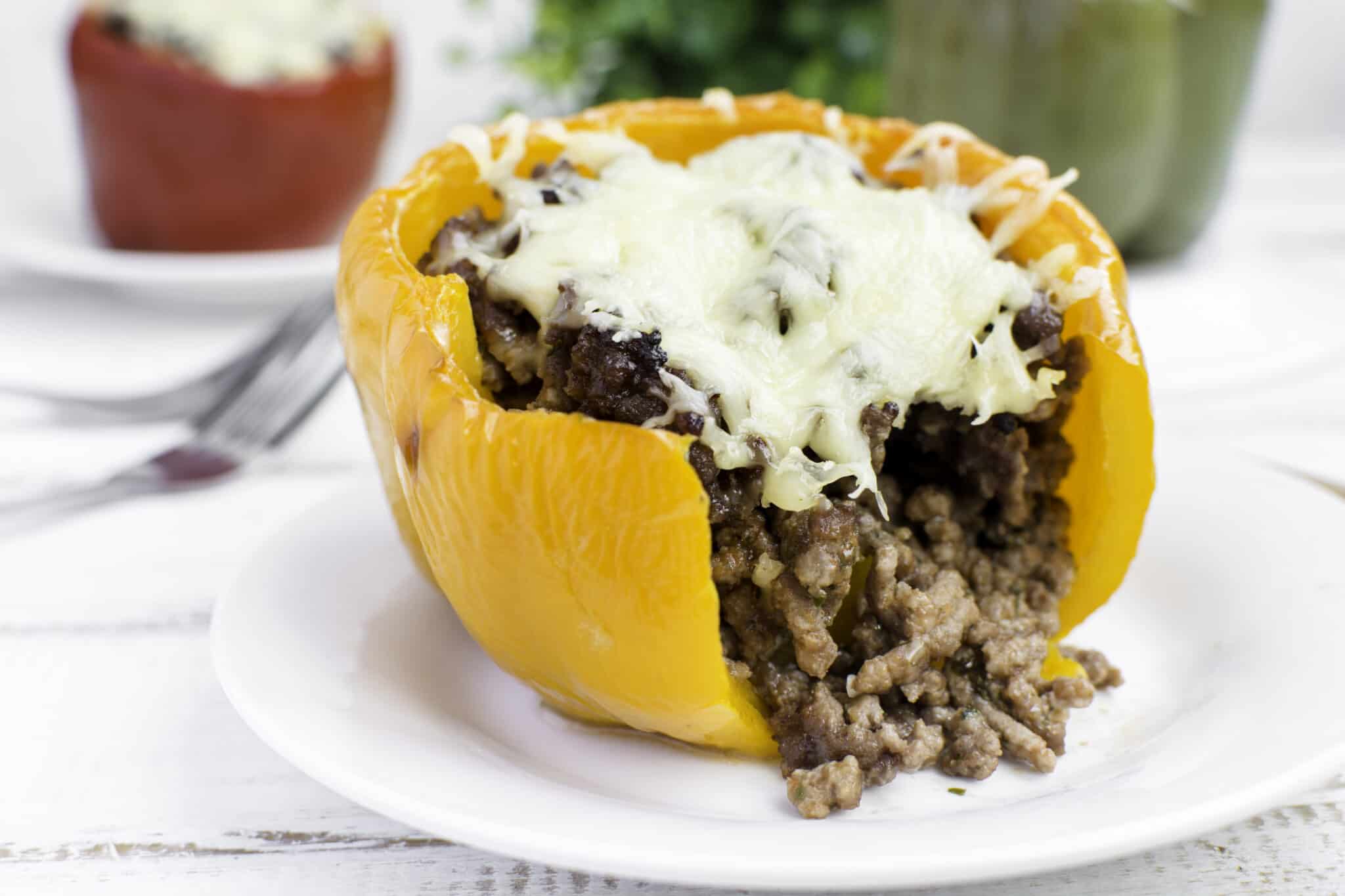 Anything made with ground beef gets my approval. If you love ground beef too, then you'll love these easy stuffed bell peppers with ground beef.
This meal is super easy and is done in minutes. Plus, all the ingredients are so easy to come by. You can't go wrong with this lazy keto ground beef meal.
Calories: 266 Fat: 14.8g Protein: 26.6g Carbs: 3.4g
Keto green beans and ground beef casserole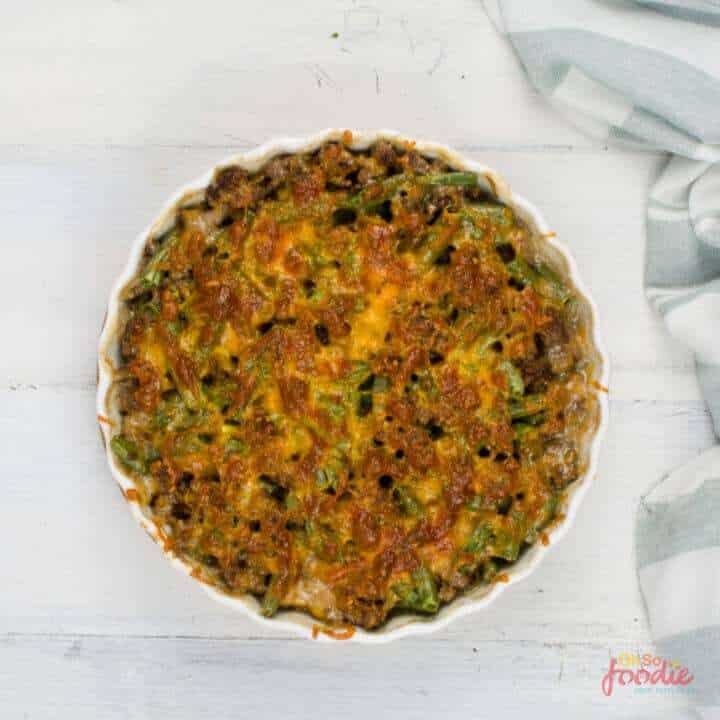 This is one of those super easy keto recipes that also taste so good. Green beans, ground beef, and cheese seasoned to perfection for an amazing keto casserole. This is a meal the entire family can enjoy too!
Calories: 299 Fat: 22g Protein: 20.8g Carbs: 3.4g
Lazy keto chicken recipes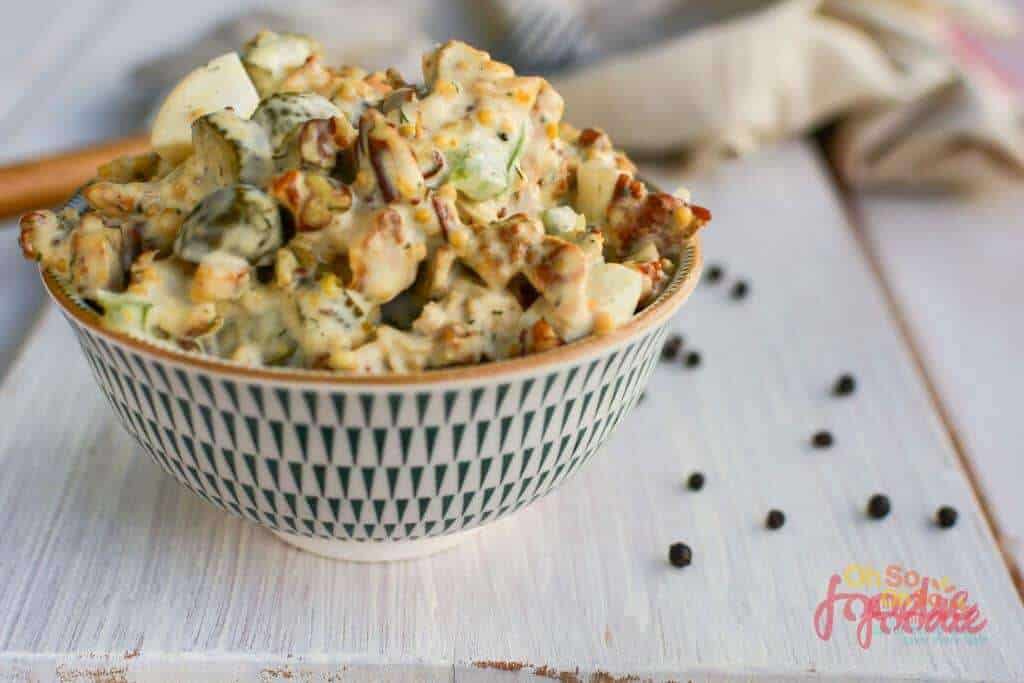 This is a super easy chicken salad made in just 10 minutes. Made with shredded chicken, boiled eggs, pecans, pickles, and more, this is a very filling chicken salad you can serve for lunch or for dinner!
Calories: 399 Fat: 32.1g Protein: 24.1g Carbs: 3g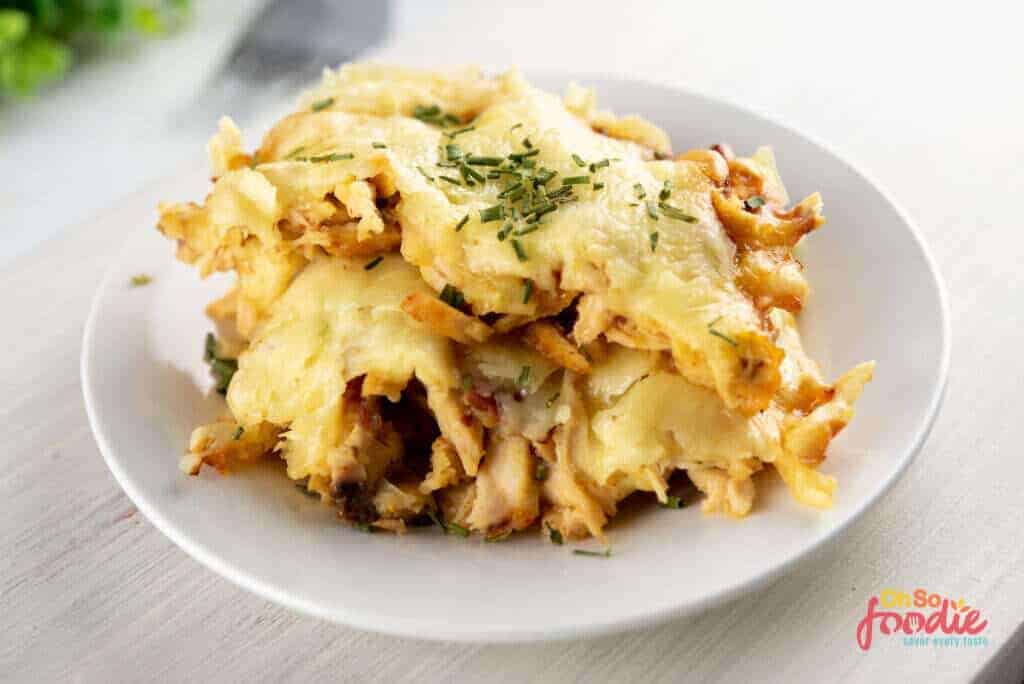 If you love one pan meals as much as I do, then you'll love this lazy bbq chicken casserole recipe.
Calories: 307 Fat: 17.5g Protein: 34g Carbs: 2.3g
Lazy keto sides
When it comes to side dishes, these are some of the best lazy keto side dishes to try out. They're great for beginners and each contains under 5 grams of carbs per serving.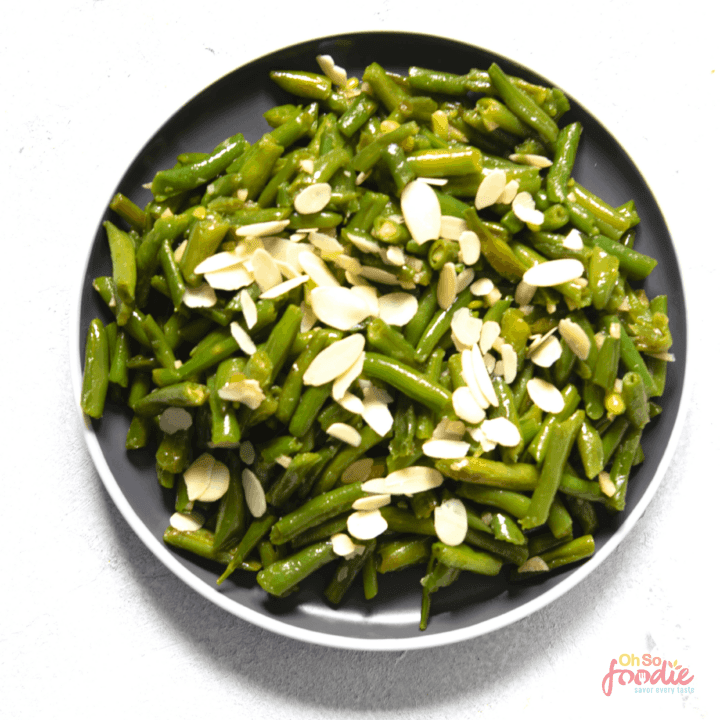 This side dish recipe is the perfect keto side for beginners. It can go with just about anything and is great for lunch, dinner, or even a healthy snack!
Calories: 142 Fat: 11g Protein: 3.6g Carbs: 6.3g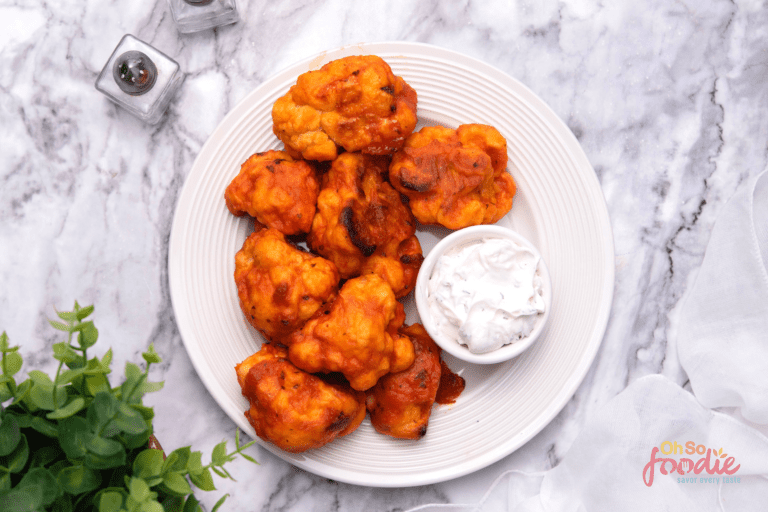 When you're looking for a more interesting side dish, take boring old cauliflower and make some delicious cauliflower bites with buffalo sauce. These go great with most of the main dishes like chicken and beef.
Calories: 165 Fat: 14g Protein: 5.6g Carbs: 3.8g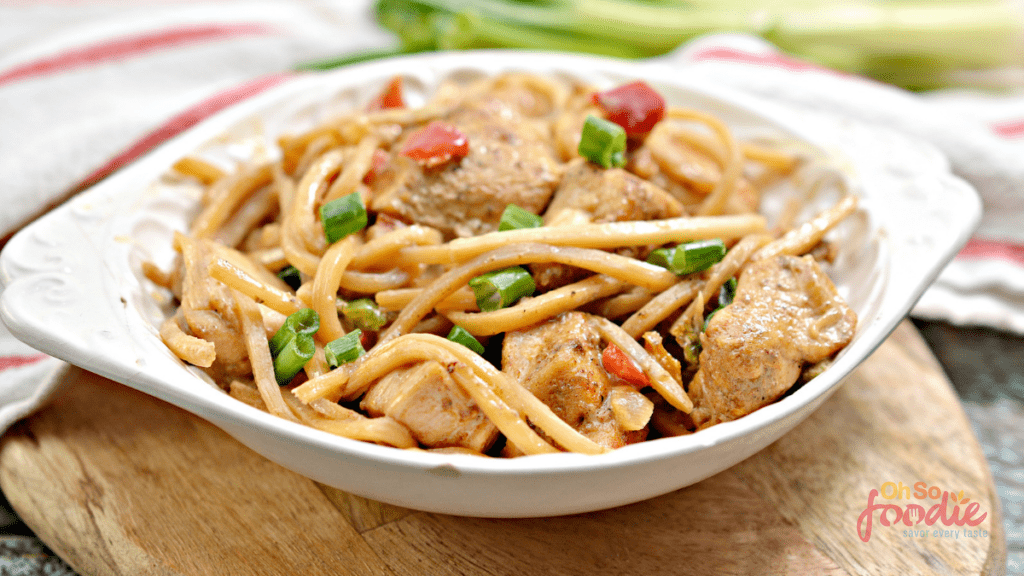 Missing pasta on keto? This keto chicken spaghetti recipe will satisfy all those cravings. It's made with chicken breasts and palmini linguine noodles and tastes so so good!
Calories: 565 Fat: 33g Protein: 28g Carbs: 9g
These are some of the lazy keto meals that you can try out. They're all easy to make with very easy-to-find ingredients, plus, most are very straightforward and can be easily customized with ingredients that you have on hand or prefer.
Keto eating does not have to be a complicated process and with these lazy keto recipes, you can easily eat well on your keto journey without putting in a ton of effort or having lots of cooking skills.
And if you want to make things even easier check out this meal plan below.
Lazy keto meals for one
Looking for a few lazy keto meals that you can make for one person? Here are my favorite picks:
More lazy keto meals for beginners
Want access to some more lazy keto meal ideas? Here is a long list that includes more lazy keto sides, lazy keto breakfast ideas, lazy keto dinner ideas, lazy keto lunch ideas, and even some dirty lazy keto recipes too!
Free easy lazy keto meal plan
If you love these lazy keto recipes above, but also need more help, feel free to check out this one week lazy keto meal plan. It includes 35 lazy keto recipes for beginners you'll enjoy!
Or, you can grab my reasonably priced, handy 2-week lazy keto meal plan here. It has 2 weeks' worth of delicious keto breakfast, lunch, dinner, and snacks, plus a very handy customized grocery list that tells you exactly what to buy throughout those 2 weeks. It is simply the easiest way to enjoy keto recipes stress-free!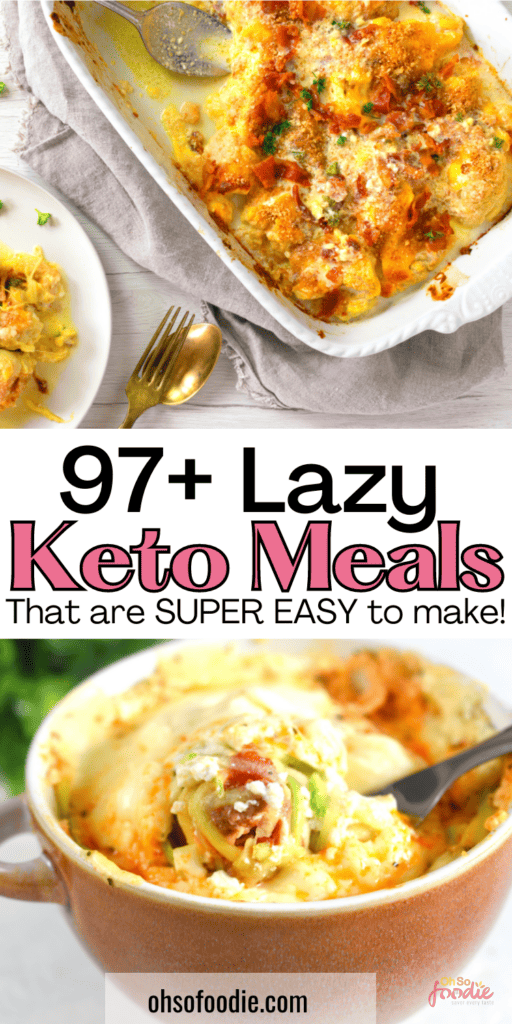 More lazy keto meals