Last Updated on March 13, 2020 by Toya
These 15 keto ground beef recipes that will help you find more amazing meals to enjoy on the keto diet.

When I started the keto diet, I always felt like I was out of meal ideas especially for lunch or dinner time. I know many people who have this exact same problem. So sometimes, I like to make round ups of different recipes to make it easy for people to find multiple recipes around one topic or ingredient.

Today's post is a roundup is of low carb ground beef recipes that both you and the kids will love. They're also quite easy to make and won't break that bank.

Some of them are for dinner, others for lunch or snacks. They are perfect for you when you just don't know what to cook or if you like ground beef and are looking for some inspiration of what to make.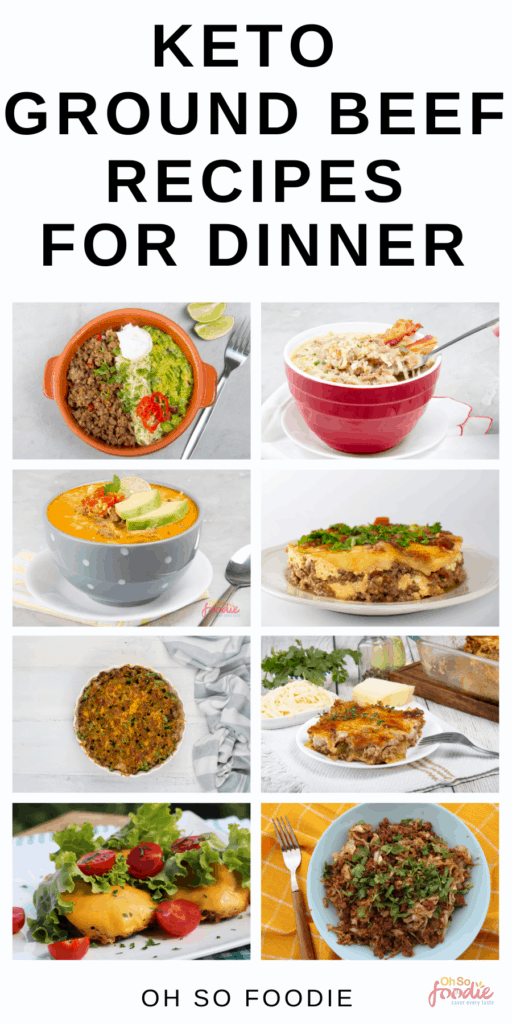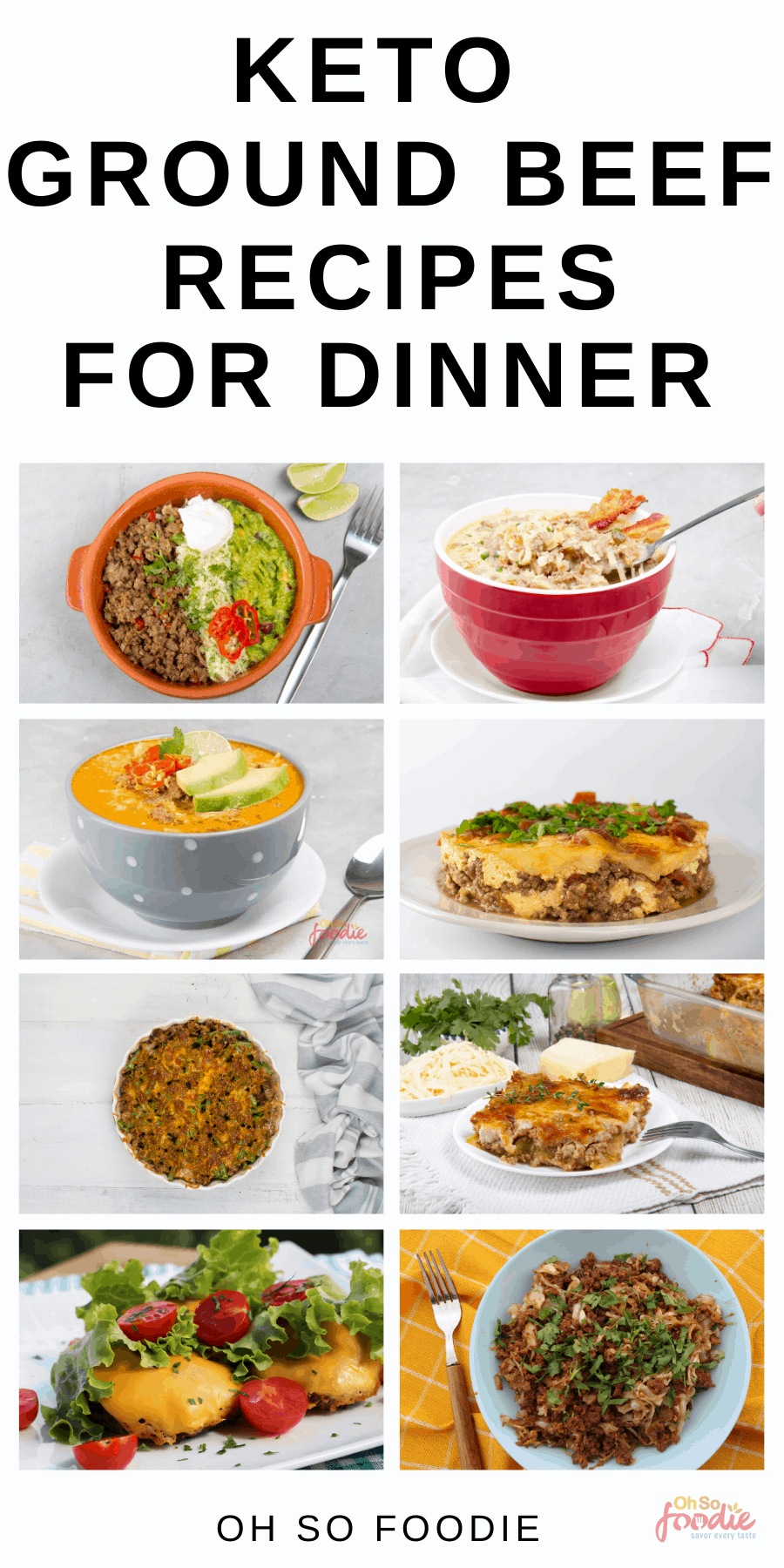 Try out some of these ground beef recipes on the keto diet and start enjoying the food you eat!
Is ground beef ok for keto?
Yes, ground beef is okay on the keto diet. This is so because ground beef low in carb, high in fat and protein. In every 4oz of ground beef, there are 20 grams of protein, 31 grams of fat and 0 grams of carbs. This makes it the perfect ingredient when cooking keto recipes.

Best recipes made with ground beef
A simple ingredient like ground beef can be used to make some of the most amazing recipes. These include chili recipes, lasagna, keto beef bowls, ground beef and vegetables like broccoli, spinach or cauliflower and so much more. Ground beef is also a great addition to stroganoff, soups, meatballs, ground beef stuffed veggies and so much more.
15 Keto Ground Beef Recipes That Taste Amazing
Easy Keto Ground Beef Casserole
Try out this easy keto ground beef casserole recipe made in under an hour! This casserole recipes is low in carb, low in calories and tastes so good! Made with greens beans, ground beef and cheese, this will beocme a regular in your kitchen.
Keto Ground Beef Taco Soup
This keto ground beef taco soup is the perfect comfort food recipe to make this fall. This is a very easy creamy slow cooker soup that tastes really good and goes great with grilled cheese sandwiches. You have to try this recipe out.
Keto Low Carb Taco Salad
This low carb taco salad is the perfect keto salad to indulge in when you want some thing healthy but also super delicious. This salad is also quick and if you like meat salads, then this can become one of your go to salad recipes to make.
Instant Pot Keto Lasagna
You'll love this easy noodle-less keto lasagna recipe made in an instant pot in just 30 minutes! My family sure loves it! If you family loves lasagna, this flavorful keto option will be a hit in your kitchen with non of the bad carbs but all the deliciousness.
Instant Pot Keto Beef Taco Soup
You have to try out this easy keto beef taco soup recipe made in an instant pot! See how to make this easy taco soup in less than 30 minutes.
Slow Cooker Keto Hamburger Soup
This keto hamburger soup is a quick and easy meal
loaded with ground beef, bacon bits, cheeses and packed with flavor. It is a very hearty soup that will make the perfect quick dinner for weekdays.
Keto Zucchini Lasagna
This keto zucchini lasagna recipe is easy to make and is so much healthier and better than regular lasagna with way fewer carbs of course! If you haven't tried zucchini lasagna as yet, you should try this one out. You will not be disappointed.
Keto Egg Roll In A Bowl
With this simple keto egg roll in a bowl recipe, you can now enjoy all the delicious flavors of egg rolls without the carbs, with this quick healthy keto recipe! Plus, this recipe only takes minutes as it's simply a mix of cabbage and ground beef!
Keto Bunless Burger Recipe
If you're looking for a quick keto option for your favorite burger recipe, I'm sure you will love these easy Keto Bunless Burgers! They're wrapped in lettuce here, but you can also serve this with our easy keto bagels.
You have to try these easy keto friendly ground beef recipes. They're easy to make and make amazing meals for you and your family.
The keto diet can be hard to follow and most people who start never get past a few months. A big part of that could be because of the lack of easy keto recipes made with common ingredients.
These easy ground beef recipes, like this yummy beef stew are budget friendly, made with simple ingredients and they are delicious. Therefore, with recipe like these, you can rest assured that you can maintain this lifestyle long term.