Last Updated on March 12, 2023 by Toya
Learn how to make delicious dill pickles with pickling spice in a few easy steps and a few minutes! The best part is that this recipe is perfect for hotdogs, hamburgers, or a healthy snack.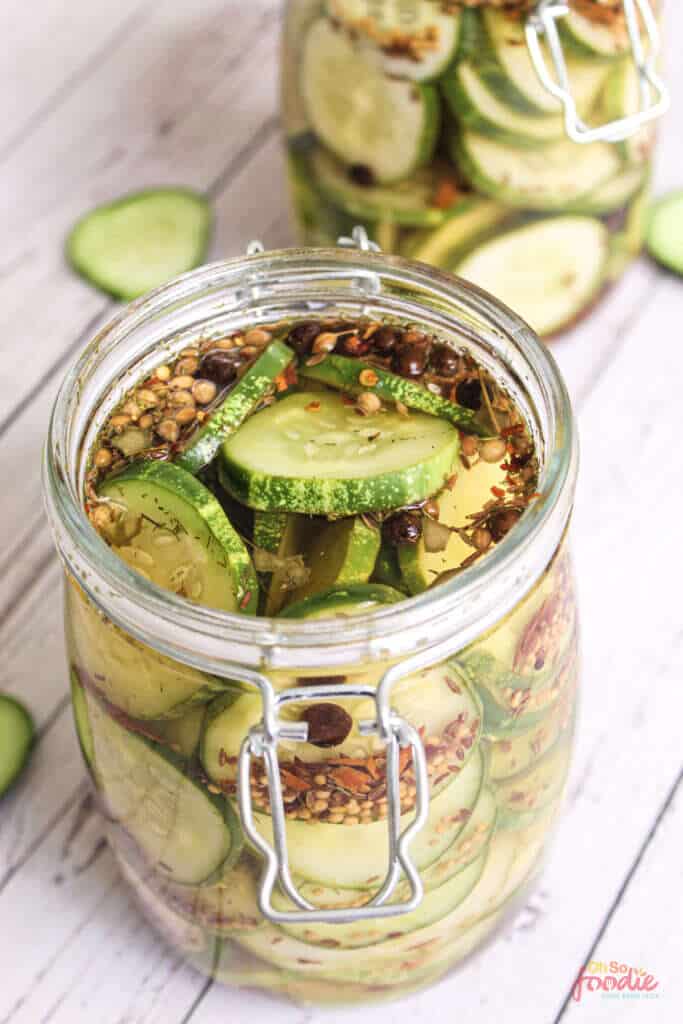 When it comes to pickles most are made using ingredients like garlic cloves, mustard seeds, peppercorns, and dill. They taste amazing, but, if you want to switch things up a bit and try out this recipe for dill pickles with pickling spice, you'll be amazed at how good these taste too! My family can't get enough of them!
Ingredients for cucumber dill pickles
How to make dill pickles with pickling spice
I'm using two 32-ounce air-tight mason jars for this recipe. I got mine locally, but you can find some similar good quality air-tight mason jars at a very reasonable price on amazon.
To pickle cucumbers with pickling spice follow these simple instructions below.
In a saucepan, pour 3 cups of water, 3 cups of distilled vinegar, 3 tablespoons of sugar, and 3 tablespoons of salt, and bring to a boil until the salt and sugar dissolve. This will take approximately 3 minutes for the brine to be ready.
While the brine cools down a bit, chop up your cucumber into the shape you prefer. I personally like cucumber rounds or 'chips' as they're referred to in grocery stores. I achieve them by thinly slicing the cucumbers crosswise to about ¼ inch thick.
Carefully fit the sliced cucumbers into each mason jar. Then place 1 ½ tablespoons of pickling spice into each jar.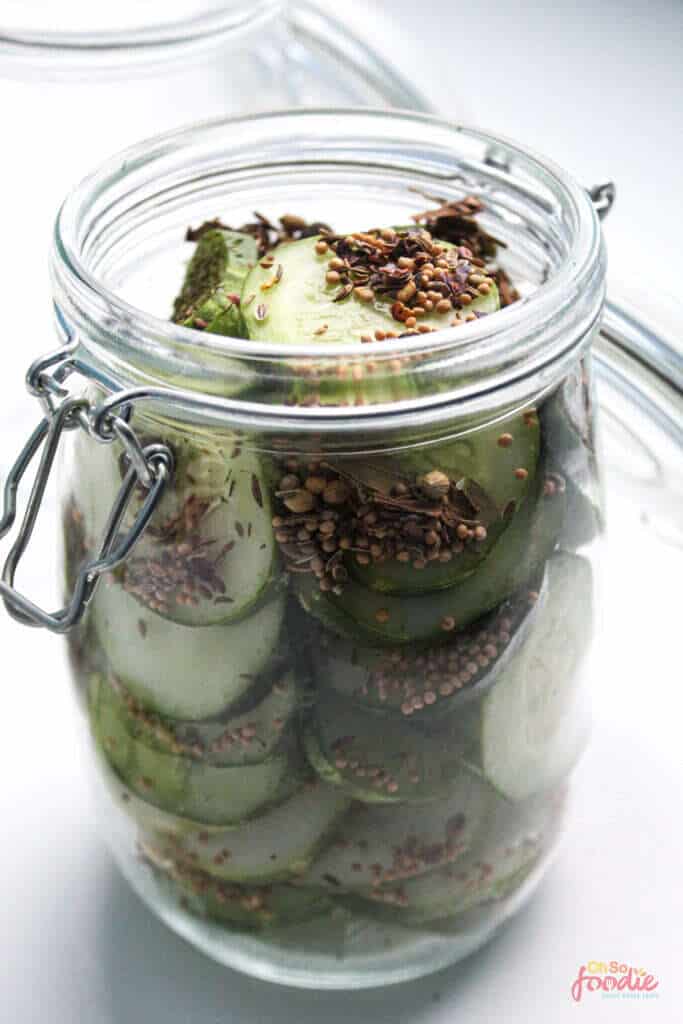 If you have it, also add a sprig of fresh dill to each mason jar (or 1 teaspoon of dried dill to each jar).
Then pour 2 – 2 ½ cups of brine into each mason jar. Since the jar contains sliced cucumbers, you may not be able to use 3 whole cups of the liquid brine. So, gauge what your mason jar can and cannot take and adjust accordingly.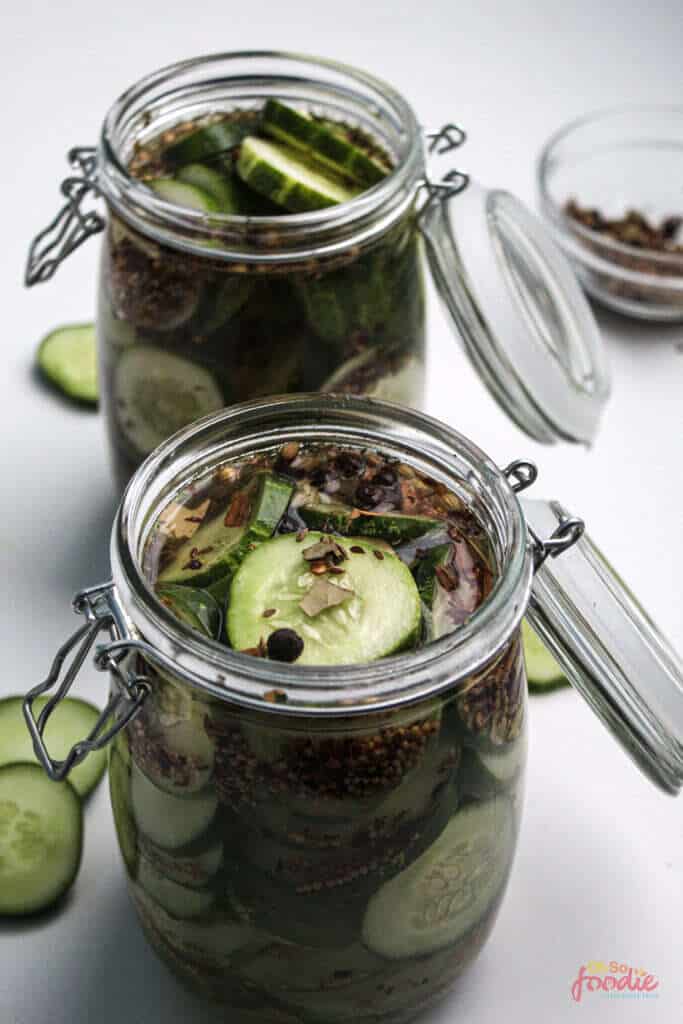 Leave the mason jars open for 2 hours while they come to room temperature. Seal your mason jars once the time is up and place the dill pickles in the refrigerator for up to 3 weeks!
FAQs about refrigerator pickles with pickling spice