Last Updated on March 15, 2023 by Toya
Are you looking for some amazing lazy keto snacks that you can enjoy between meals? If you are, then you'll be glad you found this big list of lazy low carb snacks that you can enjoy guilt free.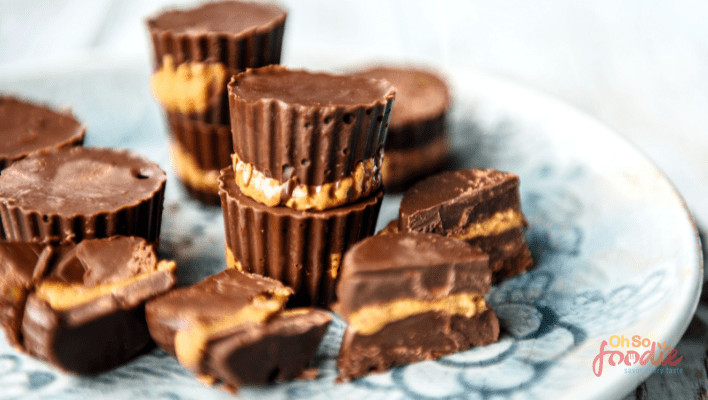 What are lazy keto snacks?
The lazy keto approach is following a keto lifestyle where you only track those 5% -10% of your daily calories that come from carbs, without needing to worry about tracking calories, proteins, or fats.
Therefore, lazy keto snacks are snacks that can easily fit within your keto carb limit for the day, without you having to track the fat or protein content of the low carb snack.
This means that lazy keto snacks can be snacks that are store bought, processed, certain vegetables, certain fruits, nuts, seeds, dairy, and more that you would typically ignore if you were doing clean keto.
Lazy keto snacks can also be described as snacks that are super easy to grab and go with little to no prep work.
Lazy Keto Snacks FAQs
What snacks will keep me in ketosis?
There are a ton of snacks that can keep you in ketosis. These include cheese, deli meats, low carb dark chocolate, and even certain vegetables like cucumbers, celery, and carrots to name a few.
What are the rules for lazy keto?
The rule of lazy keto is that you just need to count your carbs, and keep your daily carbs at 10% of less of daily calories, but you can skip the tedious counting of all the other macros including fats and proteins.
Best lazy keto snacks for every situation
No cook keto snacks
No cook keto snacks are perfect for lazy keto. They're easy to grab and enjoy without much prep which makes them perfect for satisfying hunger between meals. Some of the most common no cook keto snacks you can enjoy include:
Cucumber sticks with cream cheese

Carrot sticks with ranch

Avocado

Hard-boiled eggs

Olives

Celery sticks with cream cheese

Nuts like almonds

String cheese

Pickles
Lazy keto snacks on amazon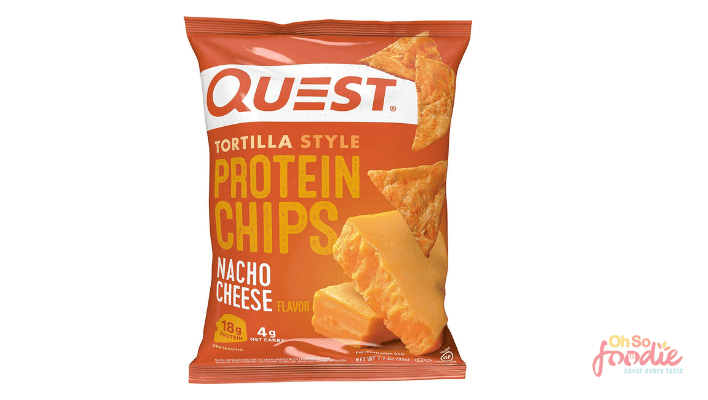 These chips come in many varieties including ranch flavor, nacho cheese flavor, spicy sweet chili flavor, taco flavor, and more. These keto tortilla-style chips have approximately 4 grams of net carbs per bag and can easily be found on amazon.
Lily's chocolate bars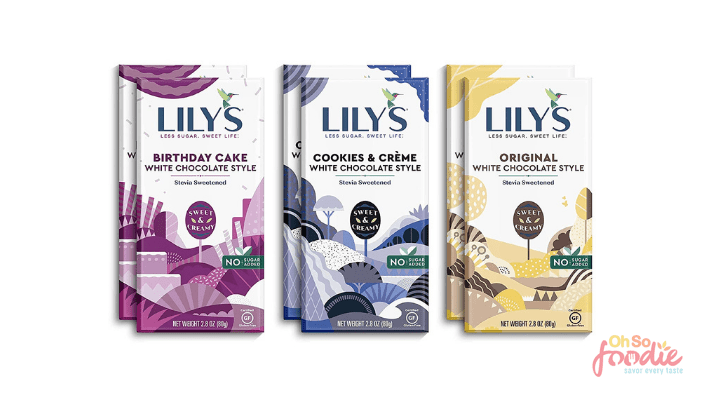 Another easy lazy keto snack you can easily fit in with your favorite lazy keto recipes are lily's chocolate bars. These no sugar added bars are sweetened with stevia and each bar has approximately 2 – 7 grams of net carbs per serving.
Lily's has an assortment of keto milk chocolates as well as keto dark chocolate bars, keto white chocolate bars, and keto chocolate chips that you can easily snack on every now and then. You can get lily's chocolate snacks on amazon.
Dark chocolate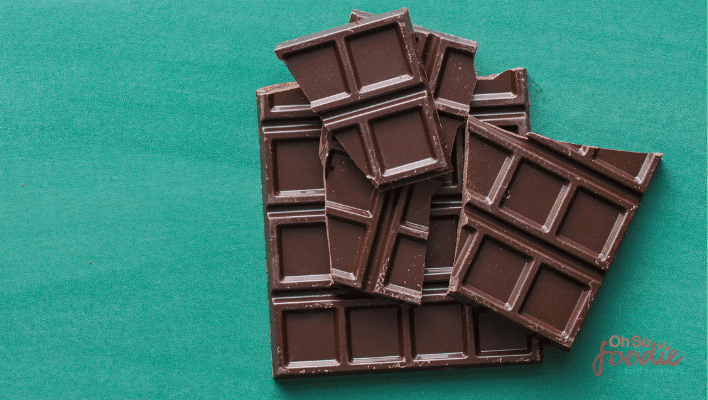 Besides the brand of chocolates mentioned above, you can also have dark chocolates as a lazy keto snack. Just ensure that the dark chocolate has 70% or more cocoa solids and no added sugars.
Some good keto friendly brands you can find on Amazon include, ChocZero's keto bark and Kiss My Keto chocolate bars.
Keto Candied Macadamia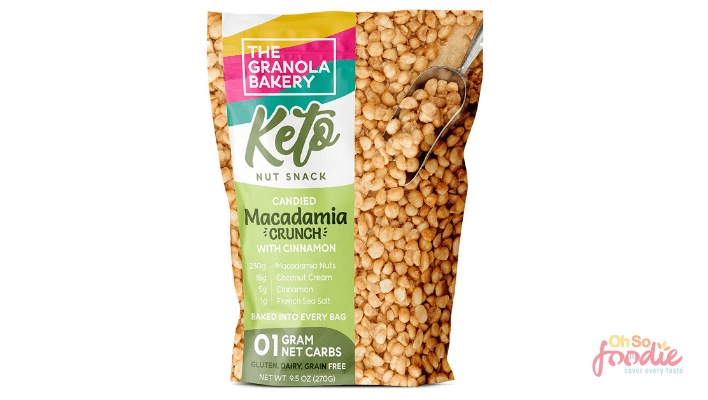 Another lazy low carb snack you can find on amazon is these crunchy keto candied macadamia nut snacks. They're the perfect snack to grab for a quick pick me up between meals.
And, at just 1 gram of net carbs per serving, you cannot go wrong with this snack. You can get this keto candied macadamia snack along with a variety of other keto nut snacks like chocolate almonds, candied coconut, cinnamon pecan and more on amazon.
Jerky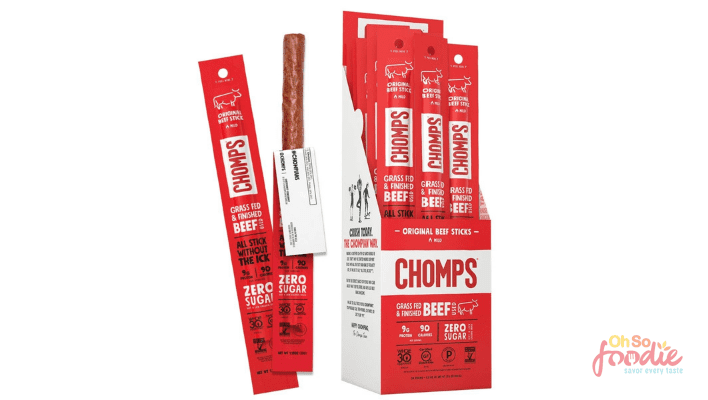 Another delicious keto snack you can find on amazon is beef jerky. Not all beef jerky is keto friendly as some have added flavors and sugar. So make sure to read the labels. But generally, beef jerky has 0 grams of carbs per serving. Chomps beef jerky is a great brand to check out on amazon.
Pork rinds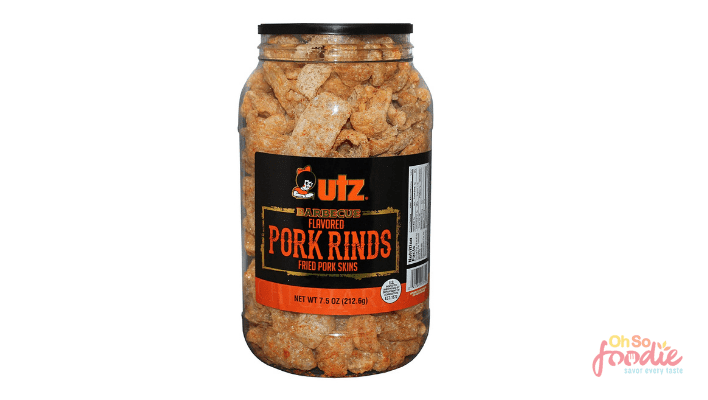 Keep these on hand for a quick keto lazy snack throughout the day. Utz Pork rinds are a great choice and have less than 1 gram of carbs per serving.
Lazy keto snacks in the produce aisle
Avocado – Grab an avocado and slice it in half for a nice satisfying keto snack from the produce aisle.
Berries – Eat those in small quantities like a handful every now and then to avoid going over carb limits.
Easy keto snacks at the deli
If you're out and about and need a quick snack while on the go, you can grab some 0 carb snacks from the dairy aisle. These include:
Sliced cheeses like sliced Monterey jack, sliced American cheese, and sliced Colby jack cheese to name a few.
Cold cuts of deli meats like roast turkey, roast ham, roast beef, and salami are another cool keto snack you can grab as well. Make sure to choose good cold cuts without fillers and stay away from any meat that says maple flavored, honey flavored, or honey roasted as these are not keto friendly and will add extra unnecessary carbs.
While you can enjoy each of these on their own for a quick and easy keto snack, you can also combine them to make some yummy keto roll-ups.
Meat and cheese roll-ups – To make these, simply lay out one slice of deli meat, add one slice of cheese on top and roll it up. Enjoy!
Lazy no prep keto snacks in the grocery aisle
Now on to the lazy grocery aisle keto snacks that are available to you. These are the perfect no prep keto snacks that you can enjoy:
Made with real cheese, this keto snack is super delicious and can be found in many grocery stores including Walmart, Sam's Club, Target, and Costco.
Moon cheese is another easy keto snack that fits perfectly into lazy keto. Made with cheese, these snacks come in a variety of flavors and have less than 2 grams of carbs per serving.
More lazy keto snack ideas worth knowing
Tuna salad lettuce wraps

Tuna salad and celery sticks for dipping

Ham slices

Luncheon meats slices

Fried bacon

Canned tuna

Cheese chips

Keto popcorn

A spoonful of almond butter

A spoonful of sugar free peanut butter

Dill pickles wrapped in deli meat
Keto snacks on the go
Fried chicken with breading removed

Salads with sugar-filled dressings and breaded toppings removed

Grilled chicken

Burger Patties

Sandwiches with no buns

Pecans

Walnuts

Brazil nuts

Almonds

La Croix sparkling water

Perrier sparkling water

Hint sparkling water

Dark chocolate
Dirty lazy keto snacks
Dirty keto means that you're okay with eating lots of processed foods. This list of dirty keto snacks is just that. All these snacks are low in carbs and you can eat them in moderation without going over your carb limit. However, they aren't necessarily made with the cleanest ingredients.
You can find these in your local grocery stores or online at stores like amazon. Each link will take you to amazon where you can read more about the keto snack that you're interested in.
Sweet lazy keto snack ideas
Can I eat popcorn on keto?
You cannot eat popcorn on keto. Popcorn has an average of 21 grams of carbs per 1-ounce serving. However, you can make your own homemade keto popcorn with cheese and enjoy that when you have a craving for popcorn.
Now you have a whole list of delicious keto lazy snacks you never have to worry about what you can and cannot eat when you're planning out your lazy keto meal plan again!