Last Updated on July 28, 2023 by Toya
Do you want to learn how to make cajun seasoning for seafood boil? This recipe is the one for you! It is a simple homemade Cajun seasoning made with only 10 ingredients that is the perfect spice blend to add an amazing Cajun flavor to seafood boil recipes as well as proteins, veggies, sauces, dips, and of course, this delicious cajun seafood boil recipe. This Cajun spice mix is super easy to make too, as you'll only need common spices and herbs that you probably already have in your cabinet.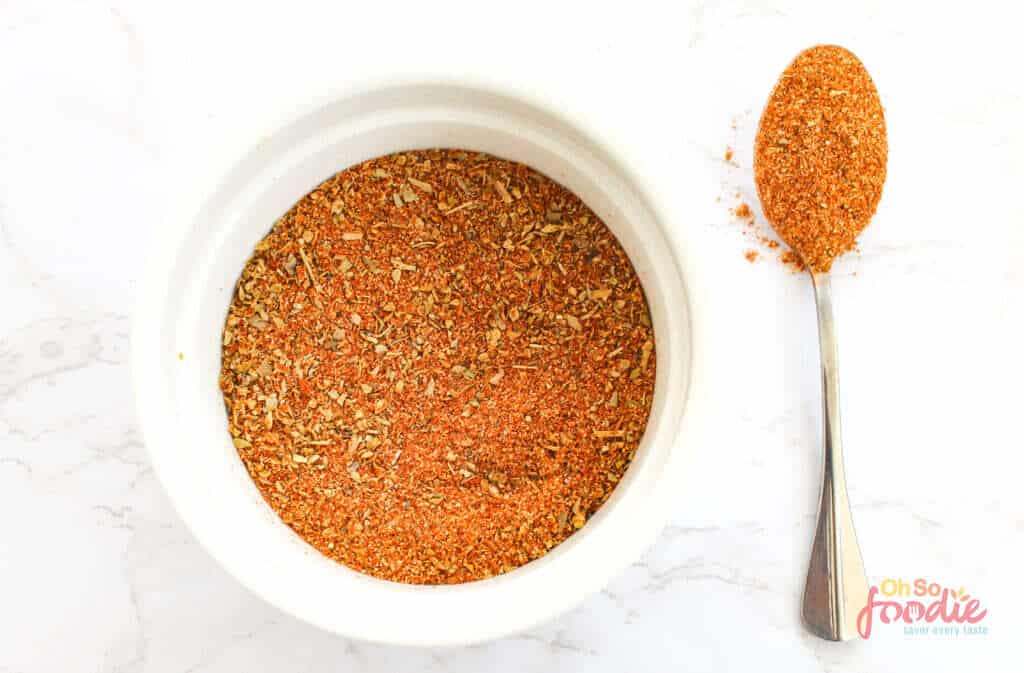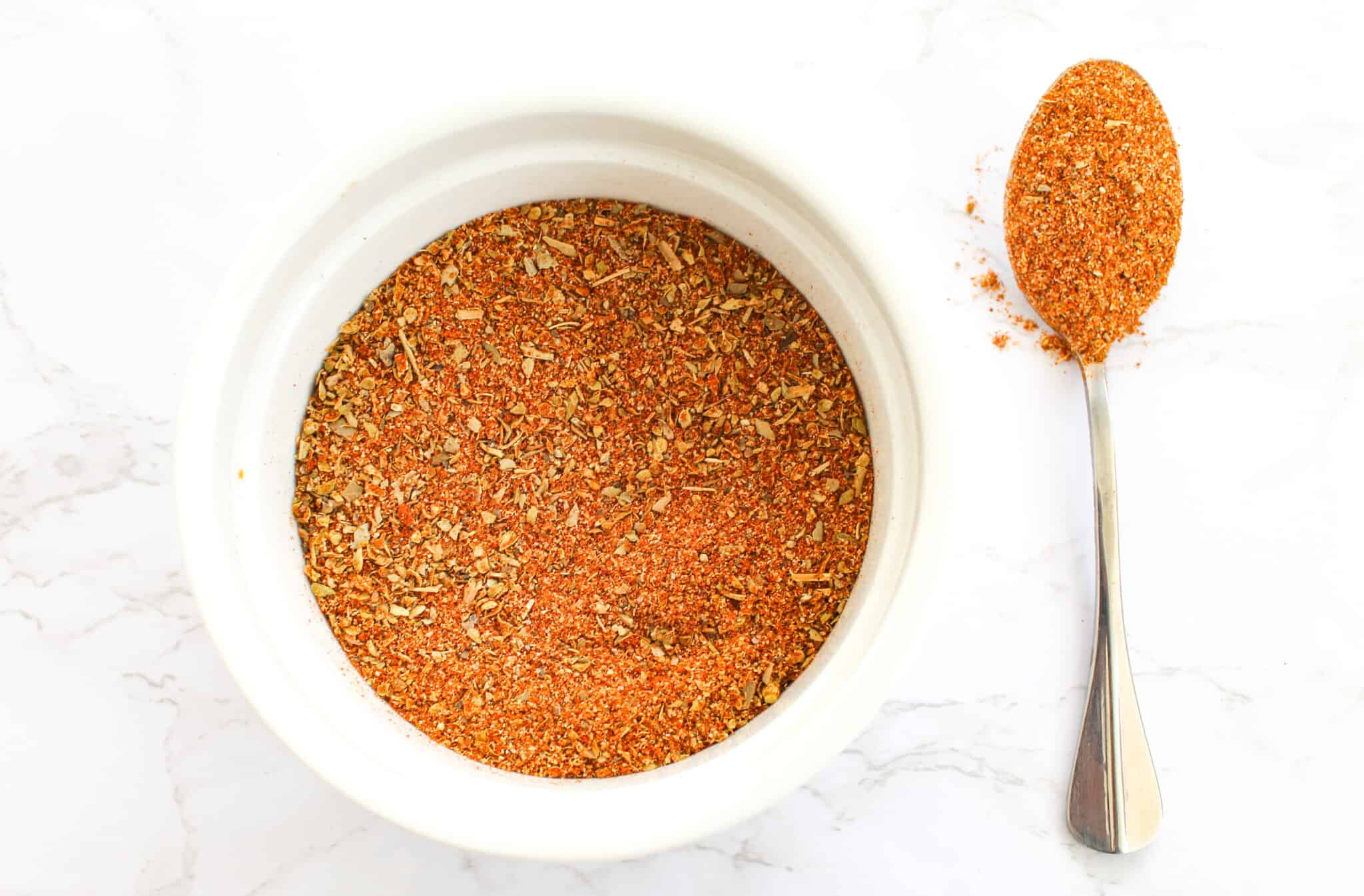 Follow this recipe if you want to make a simple cajun seasoning recipe for seafood boil that is versatile and can be used in many other food preparations!
What is cajun seasoning?
Cajun seasoning is a mixture of spices and herbs that places great emphasis on the use of spices and one herb, oregano. Cajun seasoning is native to Louisiana and is often quite spicy due to the use of spices like paprika, black pepper, and cayenne to name a few.
No two Cajun seasoning mixes are quite the same as some people may choose to add certain ingredients while omitting others. However, typically it is a spice and herb mixture with a nice kick to it that can be used to make some amazing Cajun cuisine.
Ingredients to make cajun seasoning for seafood boil
2 tbsp paprika

1 tbsp garlic powder

1 tbsp onion powder

2 tsp ground black pepper

2 tsp ground white pepper

1 tbsp oregano

1 tbsp cayenne

2 tsp cumin

1 tbsp dried thyme

2 tbsp salt
How to make cajun seasoning for seafood boil
To make, gather all of your ingredients in one place.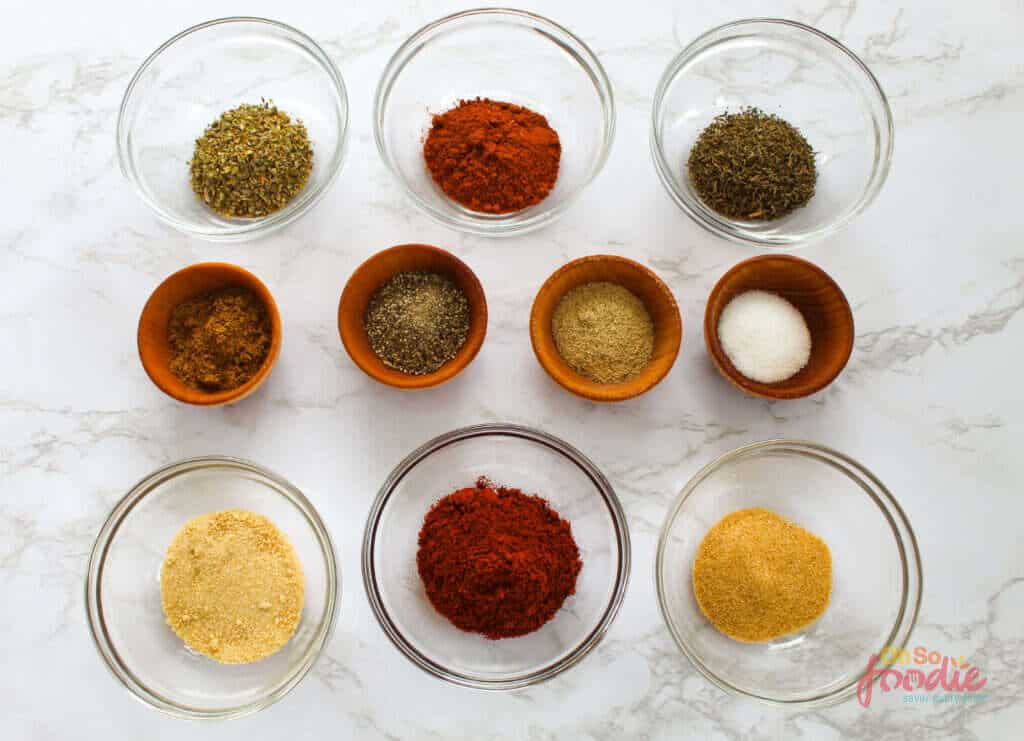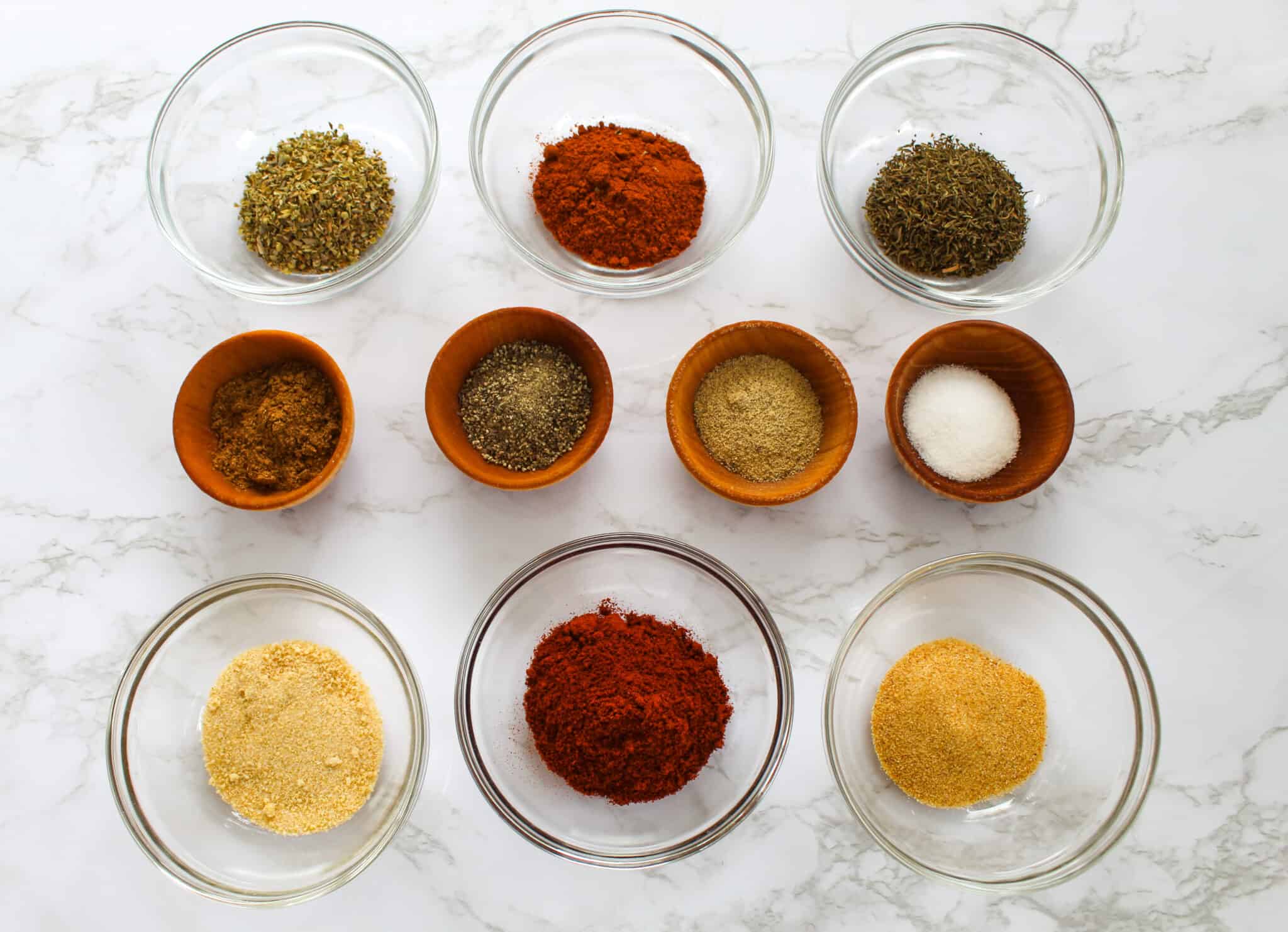 Then measure out each ingredient. Place inside a bowl and mix well.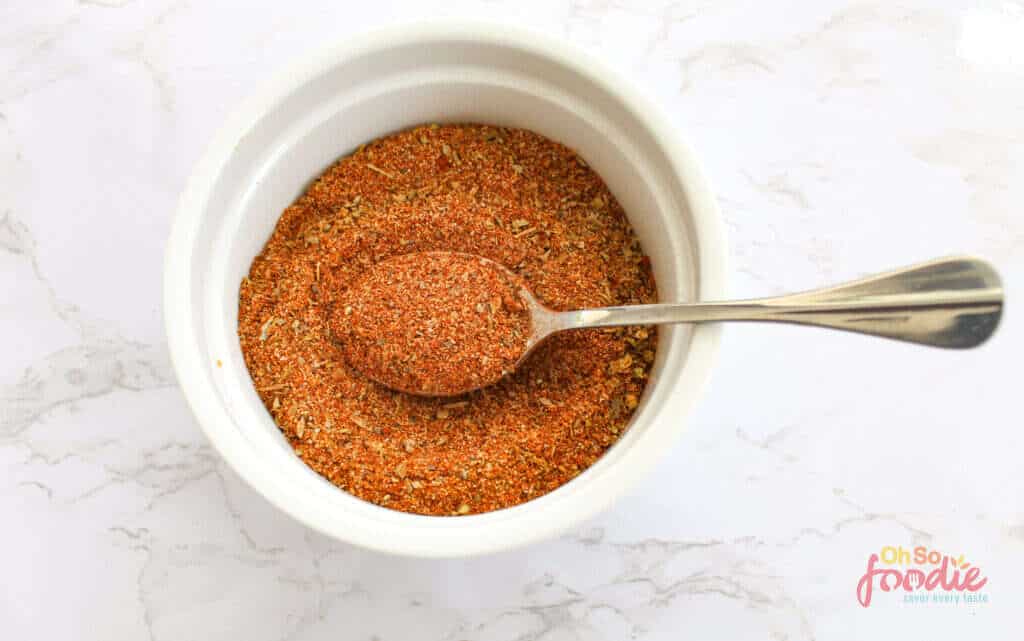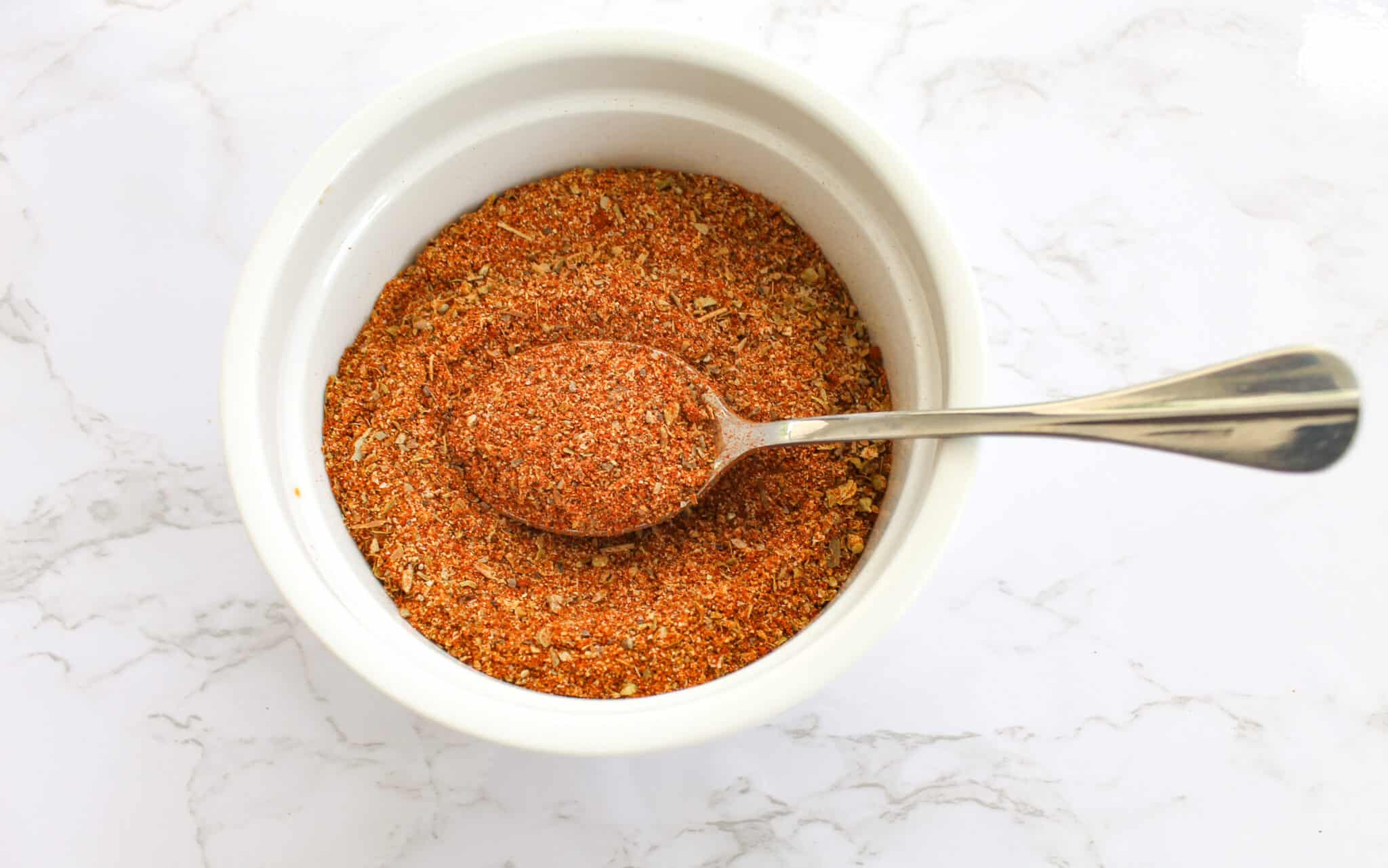 Once mixed, pour the cajun seasoning mix into a glass jar with a lid until you're ready to use. 
More ideas on how to use cajun seasoning
You can use it in a number of recipes and on an even longer list of foods including:
Storing homemade cajun seasoning
This homemade cajun seasoning must be stored in a tightly sealed jar or container so as not to allow the cajun seasoning to absorb the flavors of other spices. Also, it is important to keep this homemade seasoning in a dry dark, and cool place for up to 6 months. 
I've recently gotten myself this amazing and affordable 24 pcs glass spice jar set with hundreds of labels from amazon. I love storing my spices or spice mixes in these jars. You can have a look at them if you're looking for ways to store your homemade spice mixes.