Last Updated on July 21, 2021 by Toya
You have to try out this delicious spicy cajun shrimp recipe made with just 3 ingredients! This recipe is great for a quick weeknight dinner and goes well with rice, veggies or stir fries and is low carb and low in calories!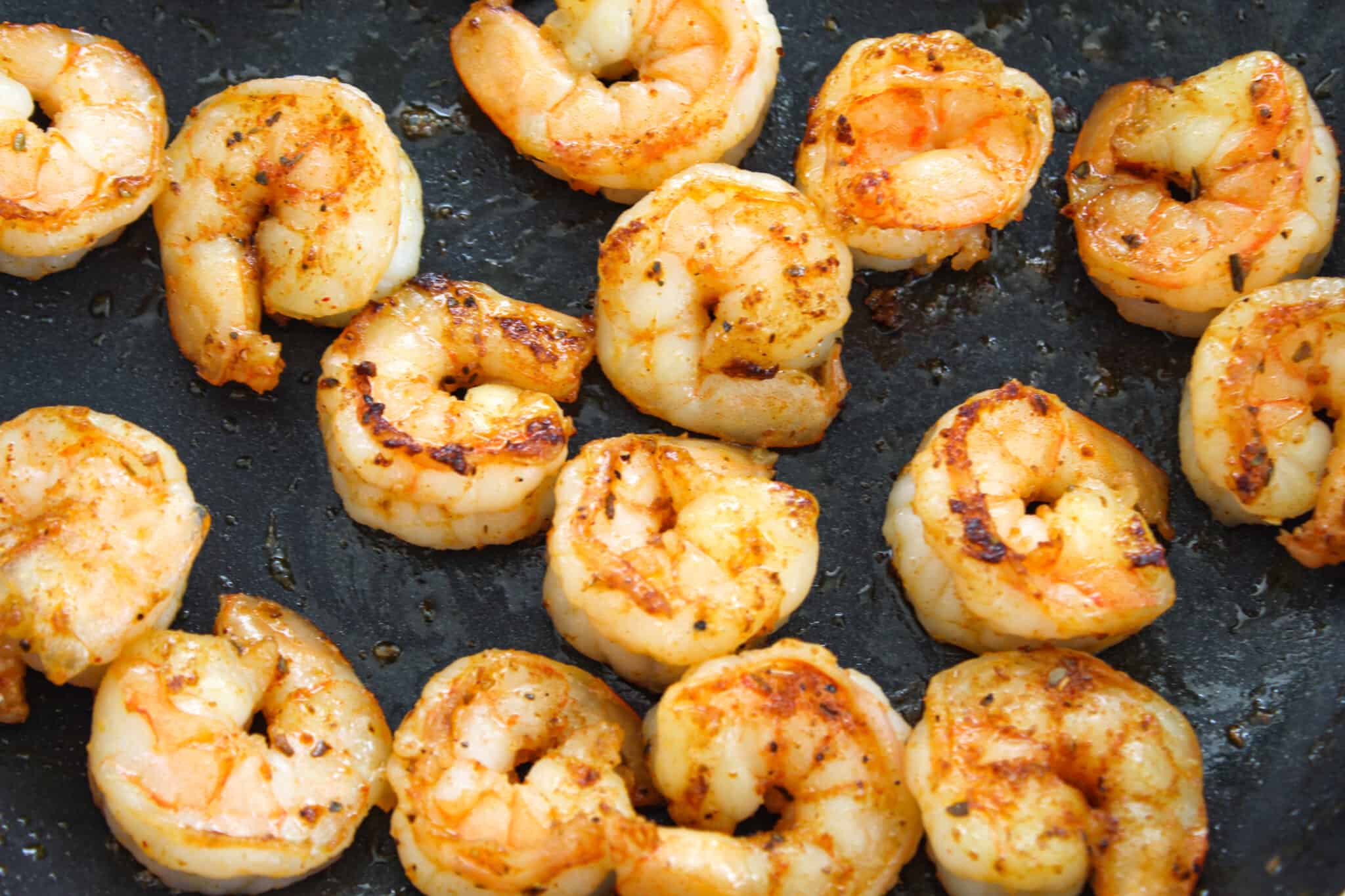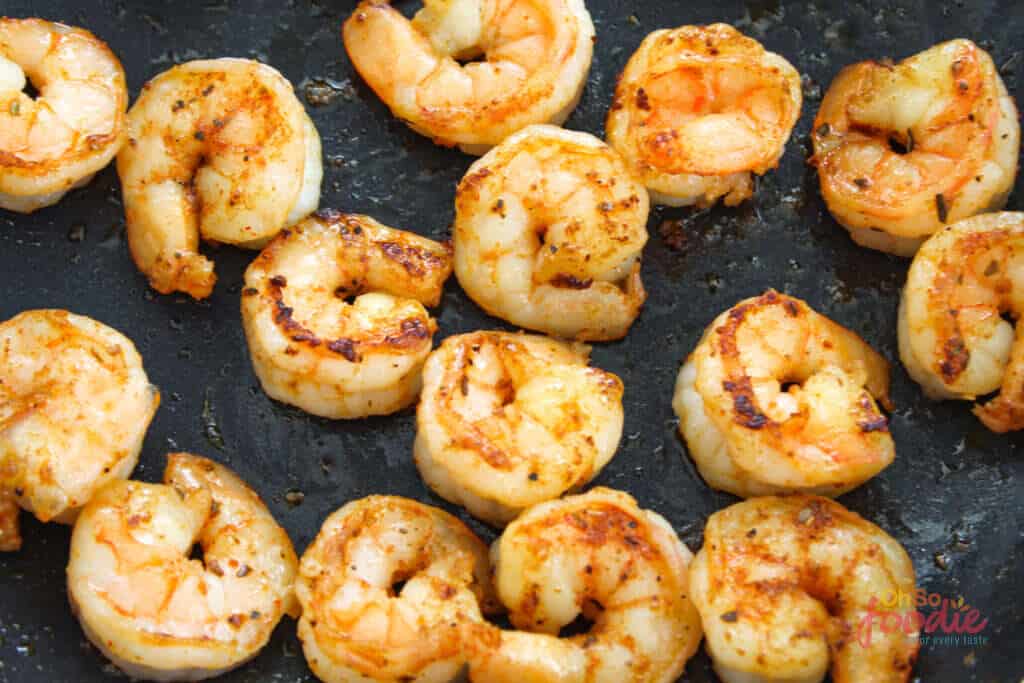 Cajun shrimp
This spicy cajun shrimp recipe is a 15 minute seafood meal that tastes amazing. Made with just 3 ingredients and in one skillet, this one pan cajun shrimp can be served in so many ways and is perfect for weeknights dinners or dinner parties.
When it comes to shrimp recipes, cajun shrimp along with garlic butter shrimp are favorites in my household. This easy recipe will surely become a hit in your family too!
The best part is that this meal is not complicated at all and is in fact one of the easy meals you can make. Perfect for busy nights when you want to enjoy something good food without the hassle.
Ingredients for cajun shrimp
1 tablespoon of cajun seasoning

2 tablespoons of olive oil

1 lb of jumbo shrimp
What is cajun seasoning made of?
I make my own cajun seasoning with a mix of paprika, garlic powder, ground black pepper, onion powder, ground white pepper, oregano, cayenne and thyme. You can find a simple recipe for cajun seasoning here.
Note: The cayenne pepper is what makes the cajun seasoning spicy. Therefore, if you want some more spice, simply add in some more of the cayenne pepper.
How to make cajun shrimp
To start, gather all of your ingredients in one place.
Then, add the olive oil into a skillet on medium to high heat.
Next, add the cajun seasoning and shrimp to the skillet and cook the shrimp on each size for 7 minutes.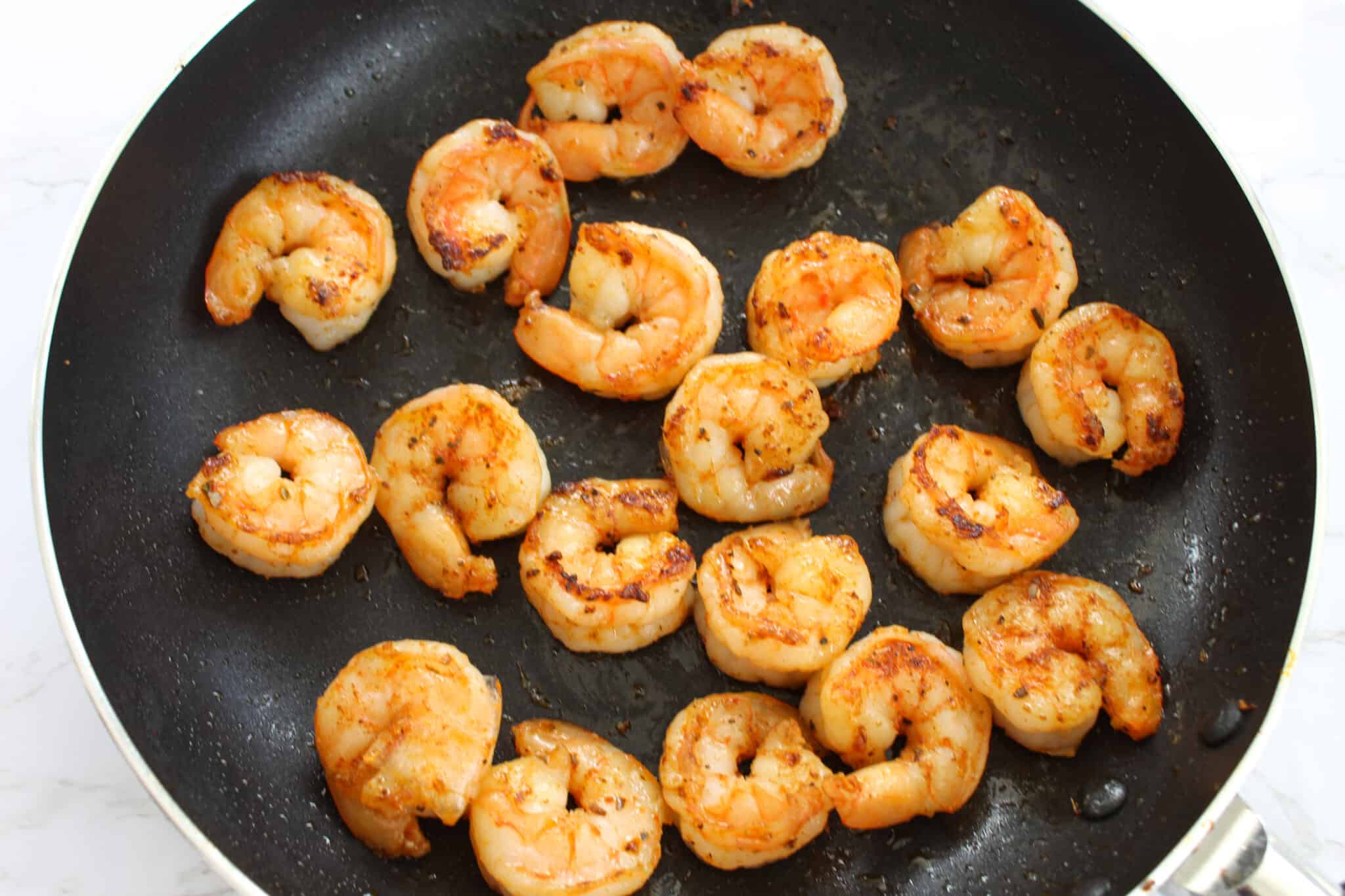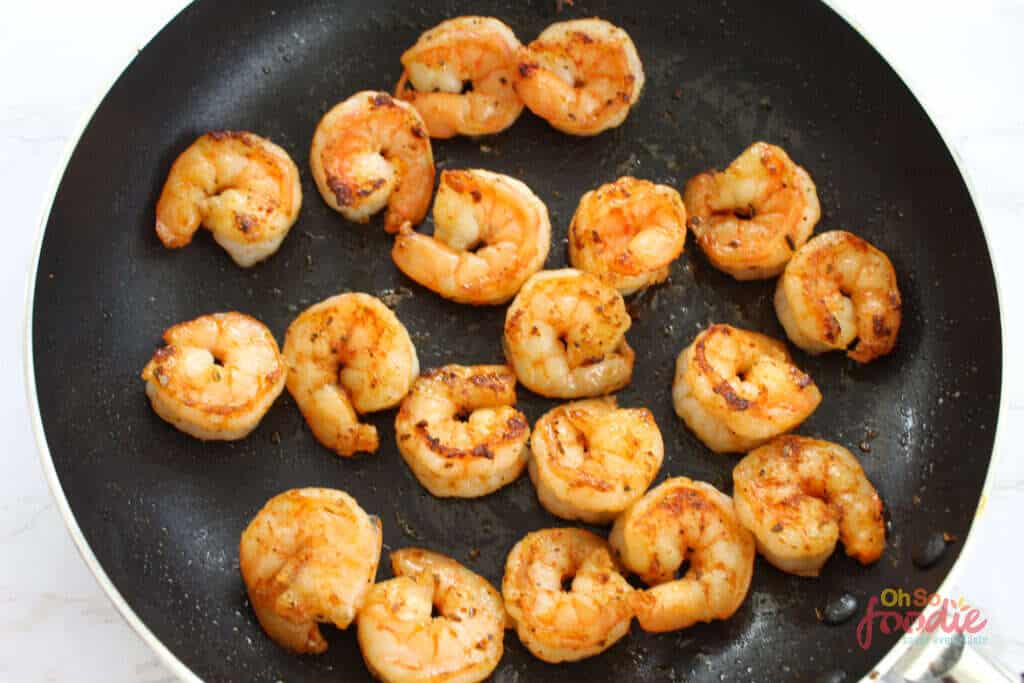 Storing cajun shrimp
This recipe is best served fresh. However, if you have any leftovers, go ahead and store these by wrapping tightly in aluminum foil and refrigerating for no more than 4 days.
What to serve with cajun shrimp
Here are a few ways to to serve cajun shrimp:
More cajun recipes
Cajun wings

Cajun sauce

Cajun butter sauce