Last Updated on June 21, 2021 by Toya
Are you looking for some 200 calorie meals for breakfast, lunch, dinner, or snacks? Most times when we think of low calories meals we conjure up the idea of bland meals that leave us feeling hungry throughout the day. However, this does not have to be the case.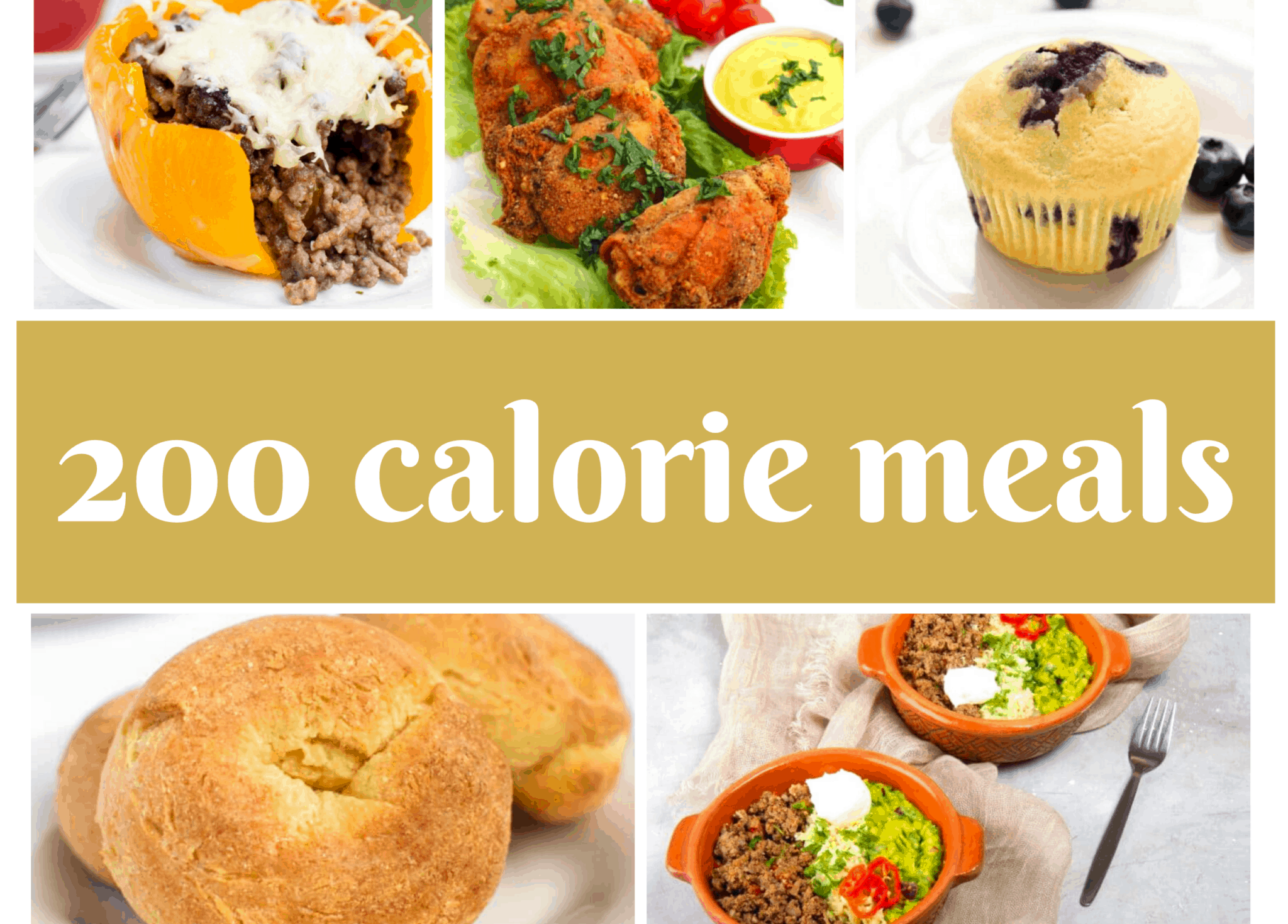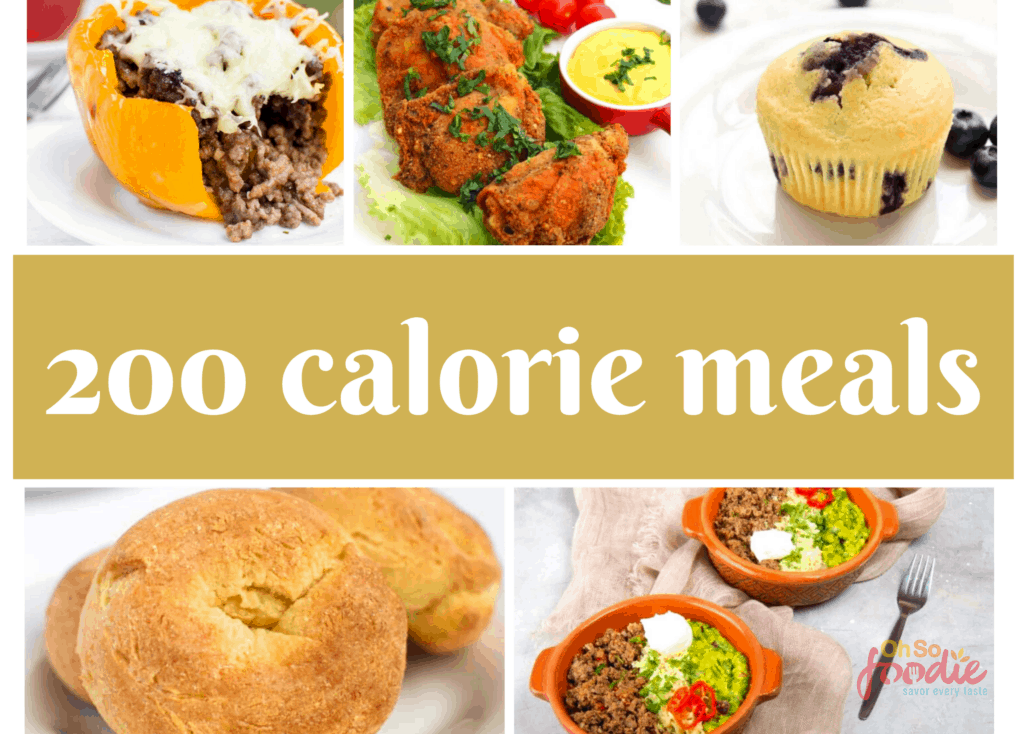 In this article, there are 17 skinny 200 calorie meals that will fill you up and keep you satisfied. These sorts of meals really do exist! The best part is that all these meals that are 200 calories are quite delectable too!
What can I eat for 200 calories?
There are lots of meals or foods that you can eat for 200 calories. You can either choose to eat naturally low calorie foods such as fruits and vegetables. You can also reduce the calories in your meals by swapping out certain ingredients for lower carb or lower calorie versions, or by simply eating smaller quantities of the foods you love. Regardless, meals of 200 calories or less are very possible. These are some ideas that you can enjoy:
pancakes

soups

vegetable based recipes

muffins

smoothies

chicken recipes
Below, there are seventeen 200 calorie keto meals you absolutely must try!
Easy 200 calorie keto meals that are so good
200 calorie breakfast meals
Looking for some satisfying 200 calorie breakfast recipes? These are exactly what you will need:
5 ingredient gluten free pancakes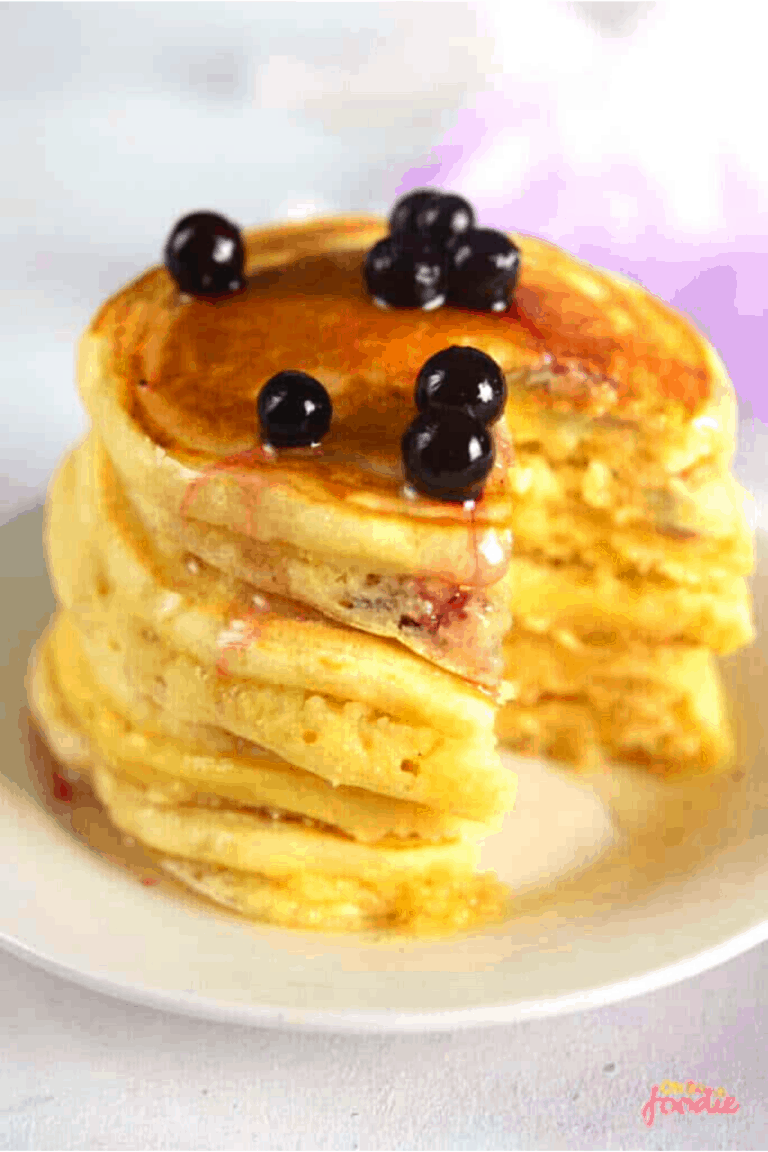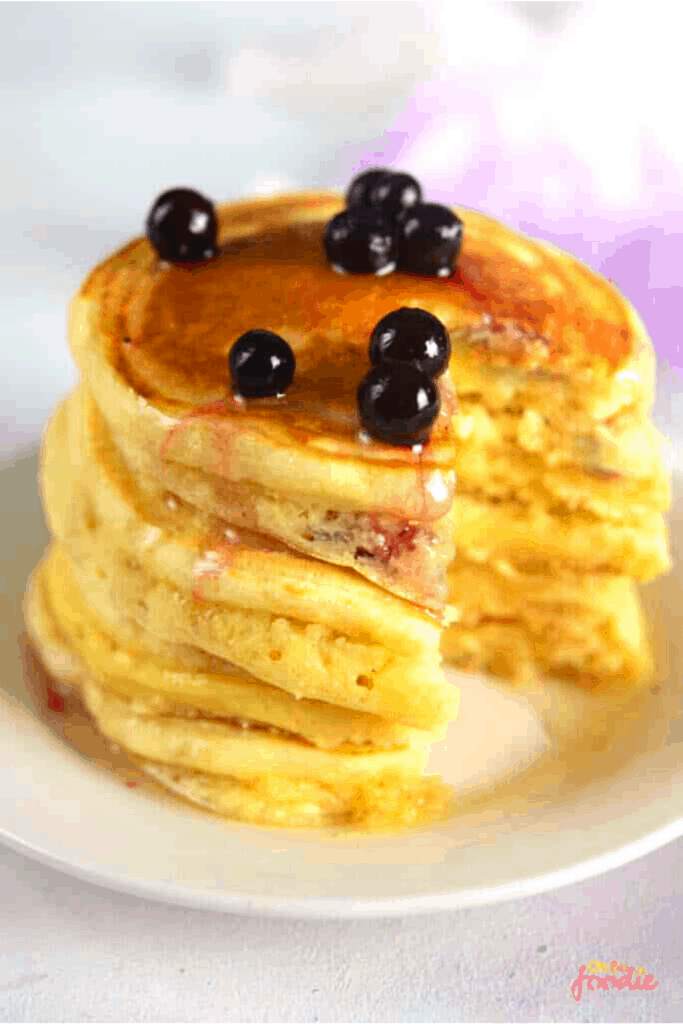 These easy to make almond flour pancakes are both gluten free, low carb and keto and are great for a simple breakfast recipes under 200 calories. In fact, these pancakes are 177 calories per serving.
You can learn how to make these gluten free almond flour pancakes here.
Cheesy Almond Flour Croissants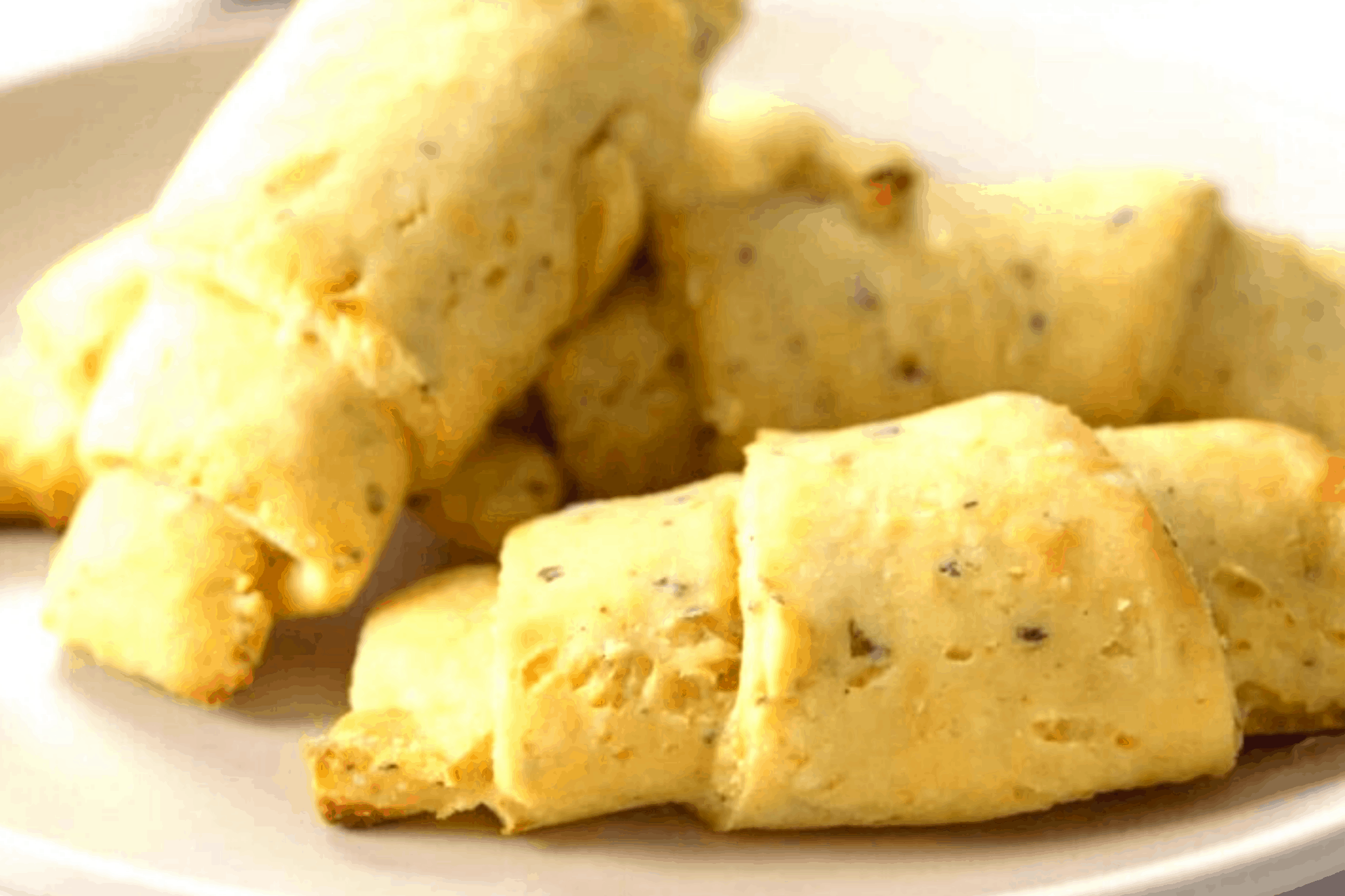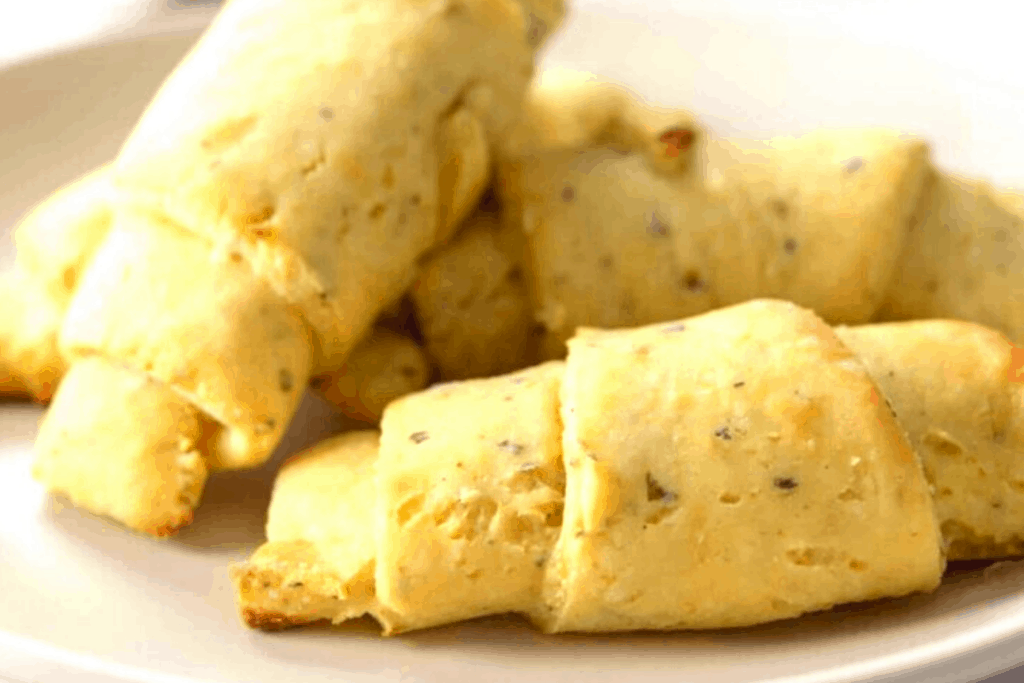 This is another low calorie almond flour recipe that is perfect for a savory breakfast. Made with almond flour, mozzarella cheese, cream cheese, eggs and seasonings, these yummy croissants are only 233 calories per serving.
You can learn how to make these almond flour croissants here.
Chocolate flavored granola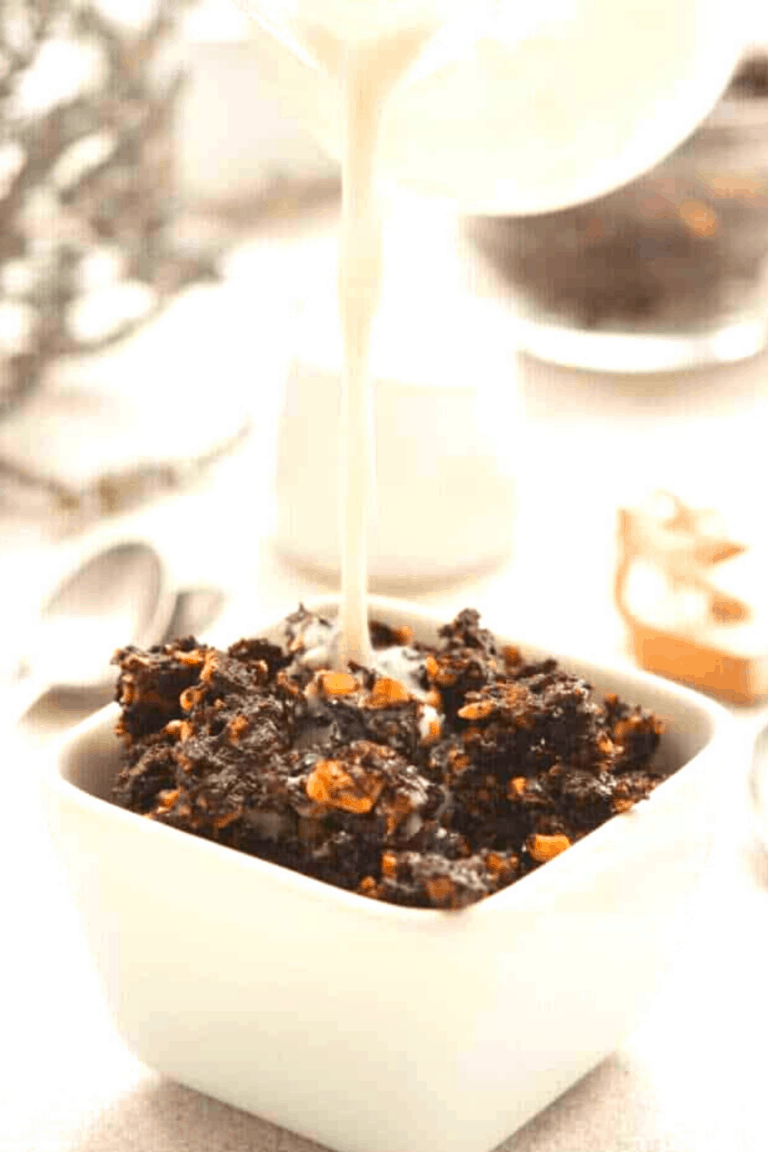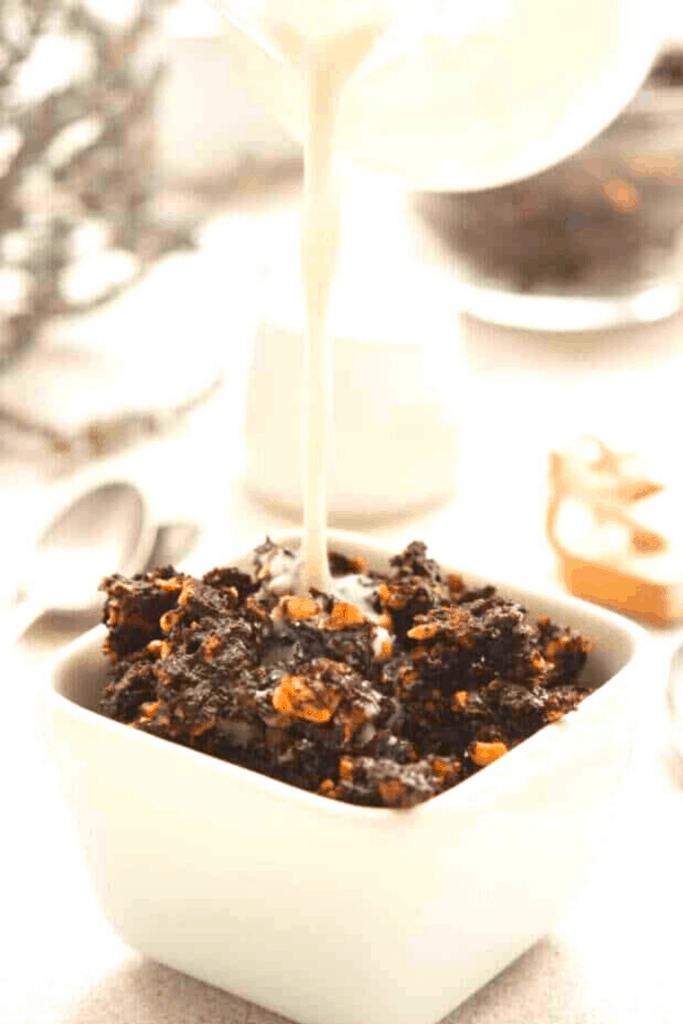 Learn how to make this easy chocolate flavored granola made mainly from nuts and seeds and infused with cocoa powder. This easy granola recipe sis very filling and is the
You can learn how to make this chocolate flavored granola here.
Bagels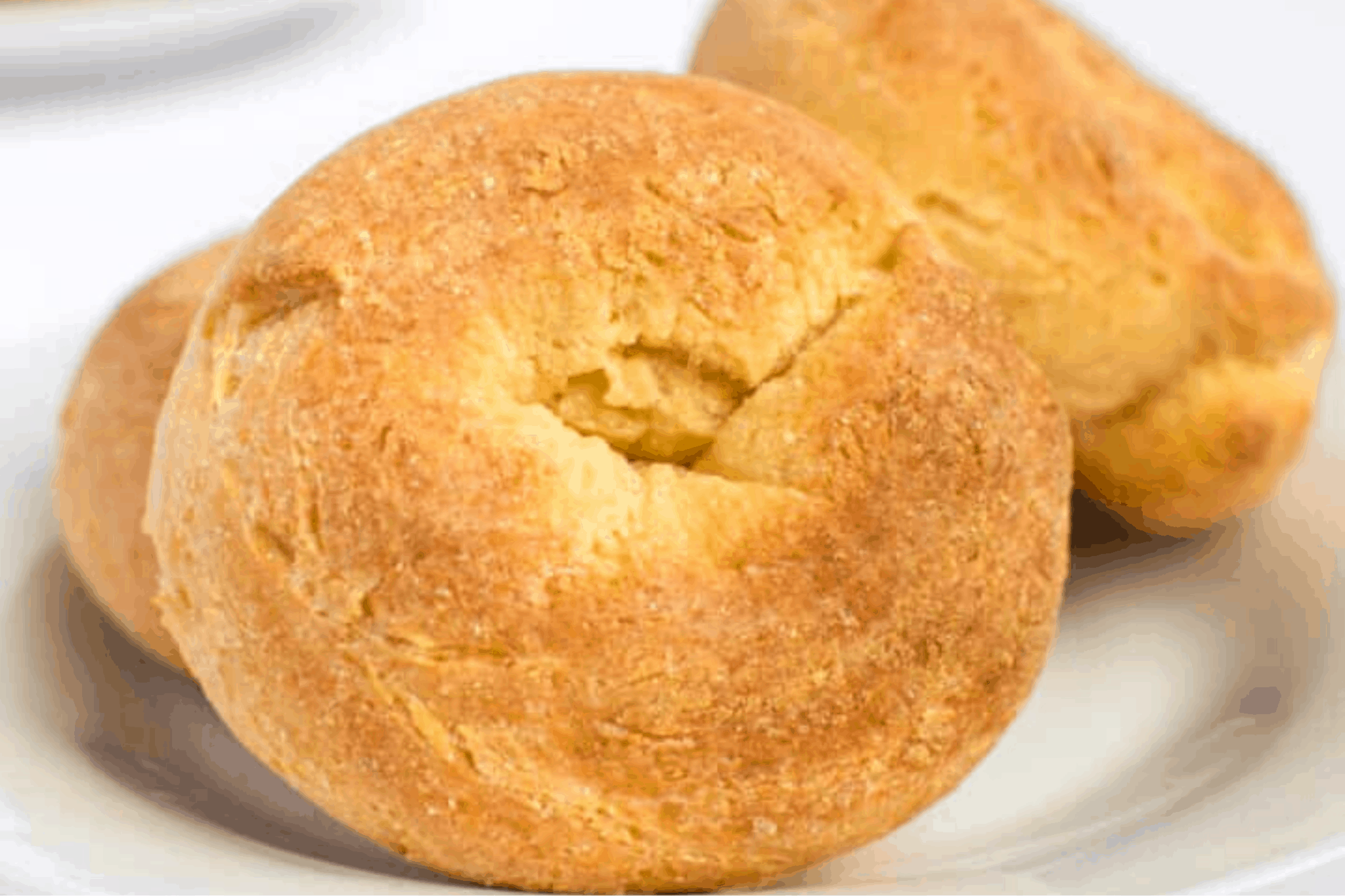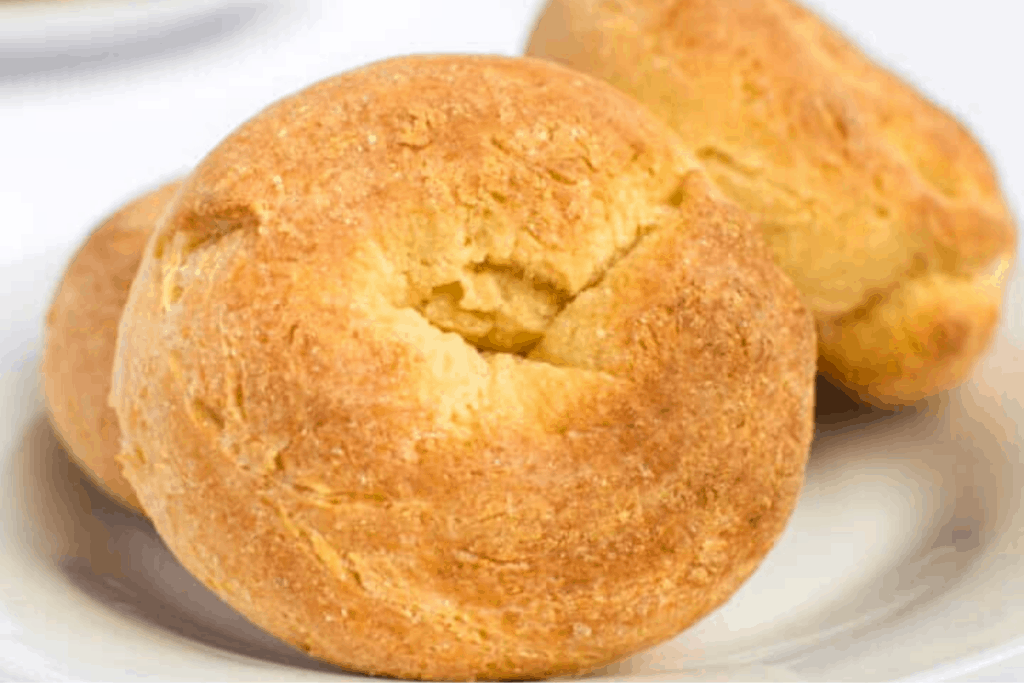 With just 5 ingredients, you can have yourself some really delicious bagels for a quick breakfast that is only 183 calories per serving.
You can learn how to make these low carbs bagels here.
Blueberry blackberry smoothie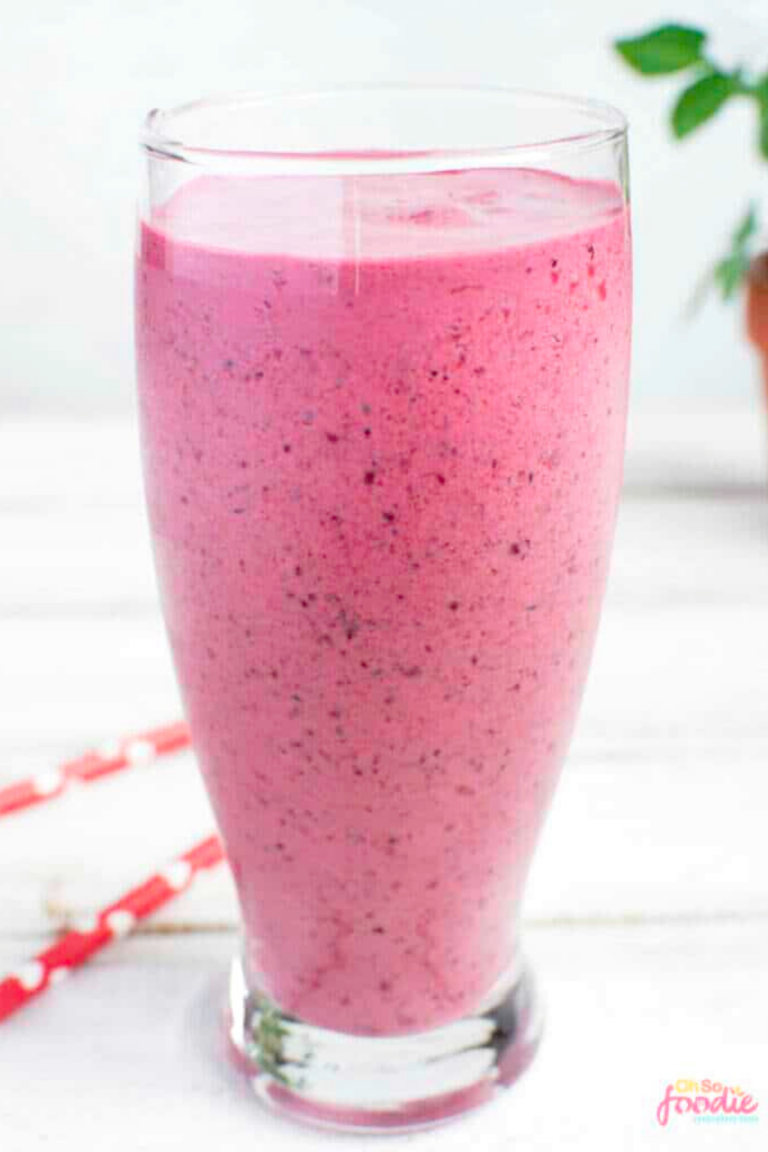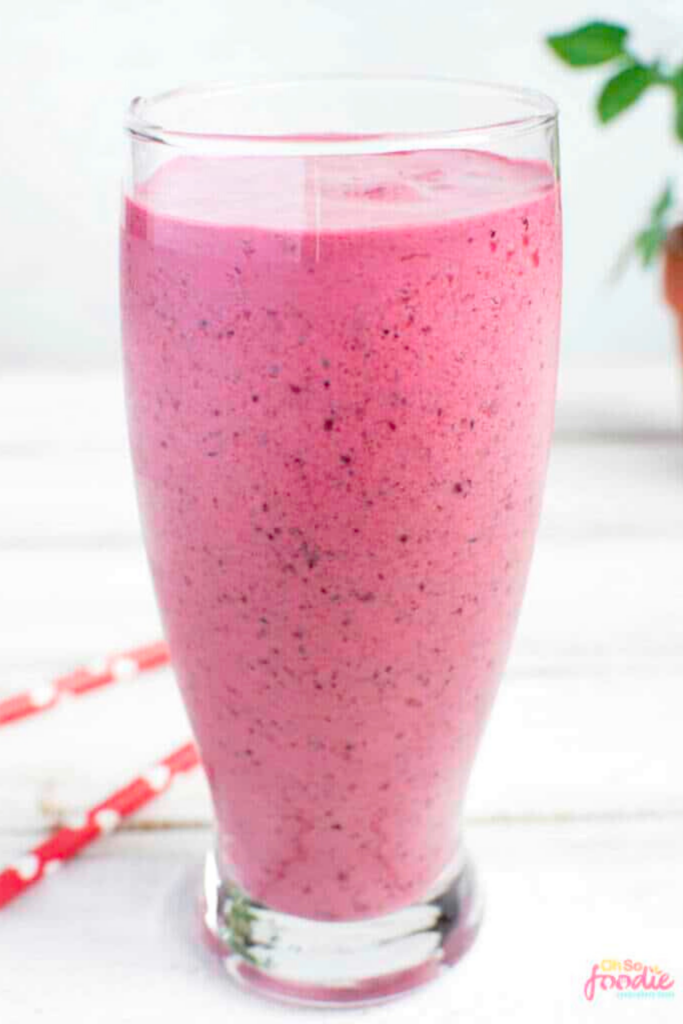 This thick creamy smoothie is yet another satisfying breakfast under 200 calories that you need to try.
You can learn how to make this blueberry blackberry smoothie here.
200 calorie lunch ideas
Here are some easy 200 calorie meals for lunch that will keeping you full until dinner time:
Healthy Strawberry Spinach Chicken Salad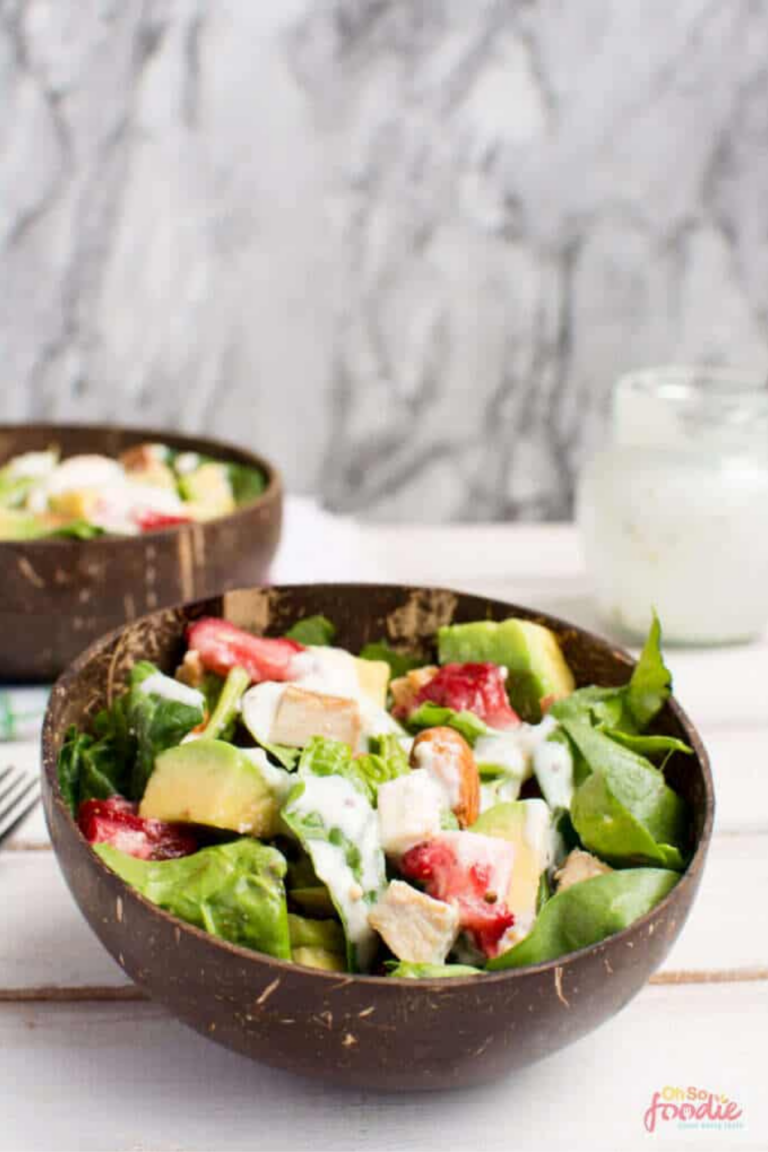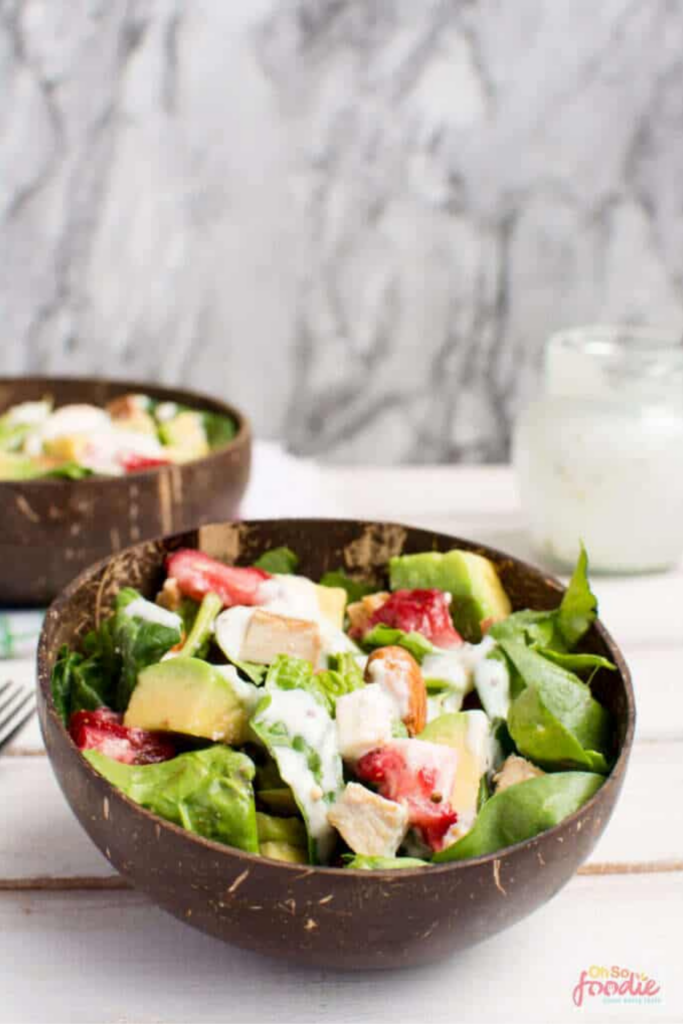 This is a low calorie salad recipe contains only 182 calories per serving. This salad makes a quick lunch with deliciously cooked chicken pieces, fresh strawberries and spinach drizzled with a creamy coconut milk dressing.
You can learn how to make this healthy spinach strawberry and chicken salad here.
Fried Chicken thighs served with a salad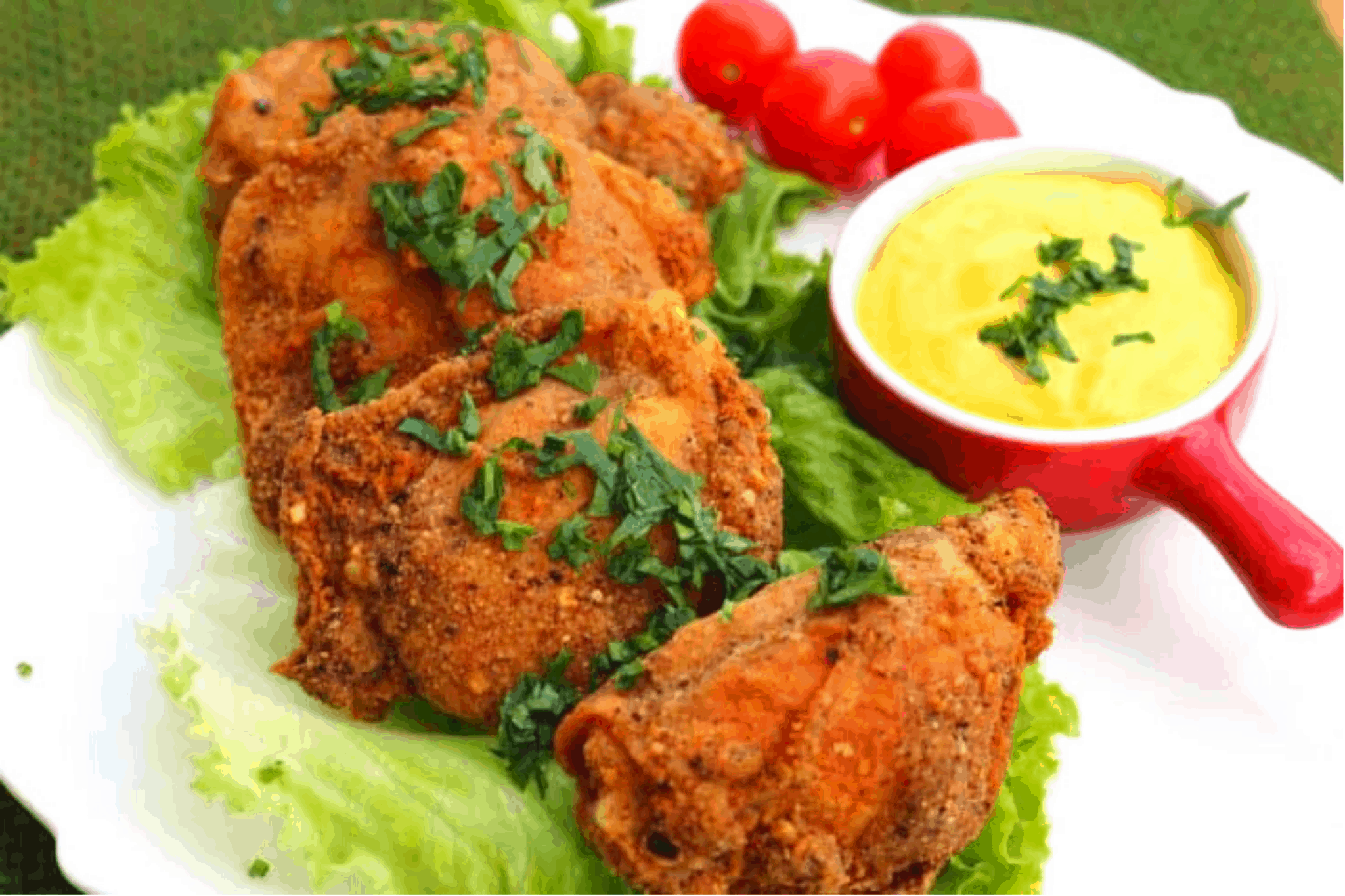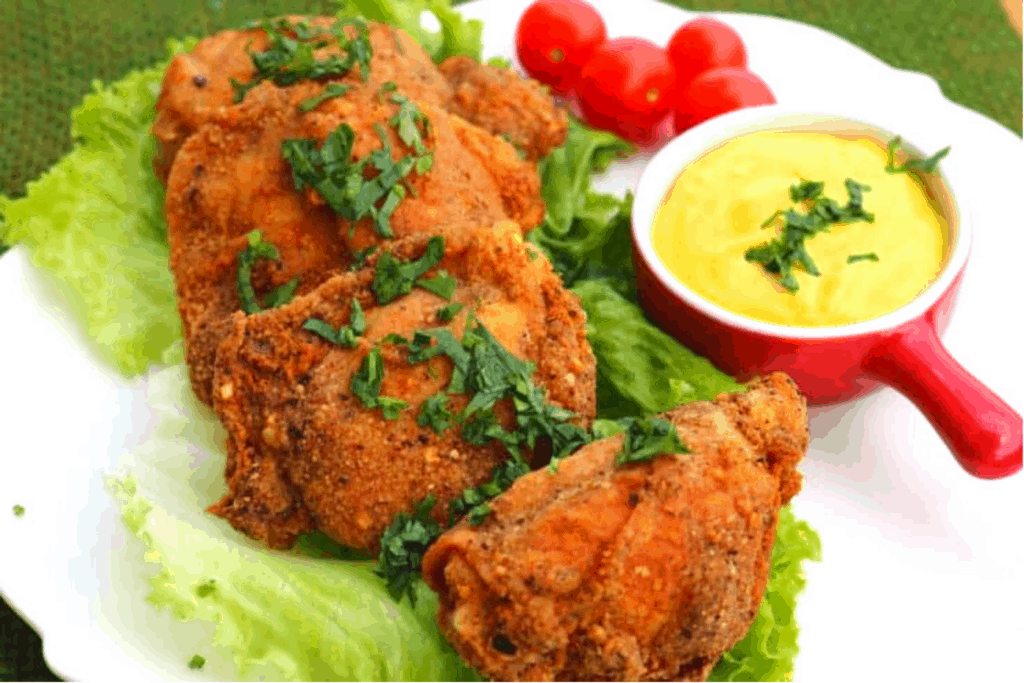 Serve these chicken thighs with a salad and a healthy dip for a satisfying and enjoyable meal. These chicken thighs contain 231 calories per serving.
You can learn how to make these fried chicken thighs here.
Stuffed bell peppers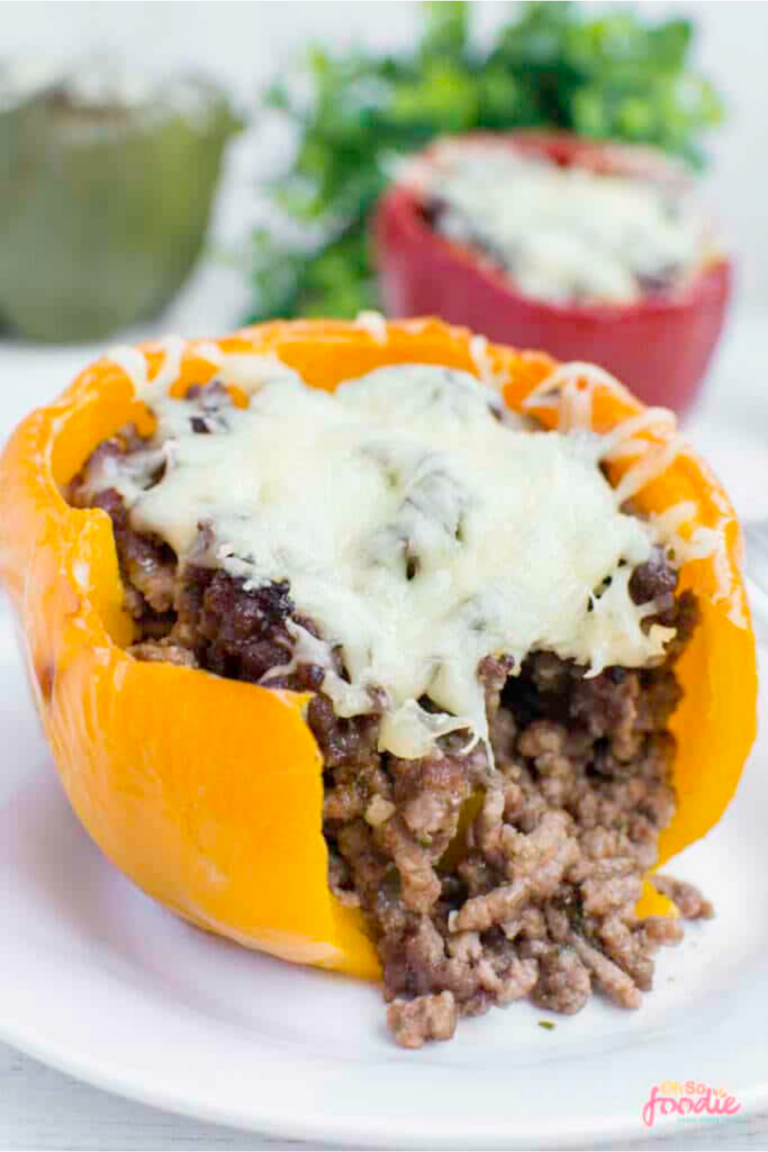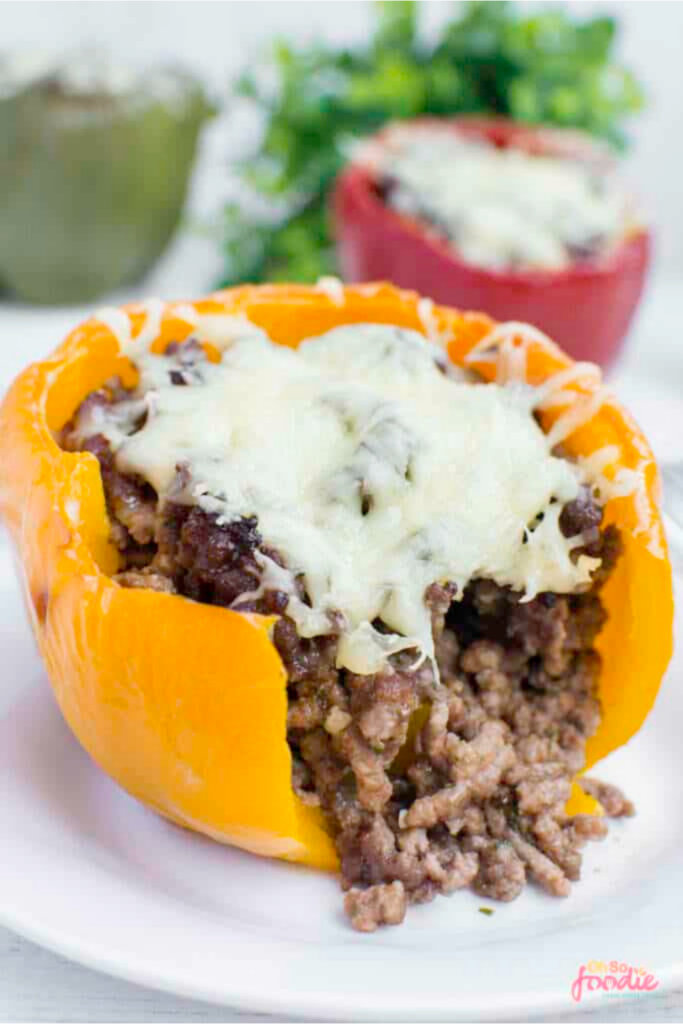 These ground beef and cheese stuffed peppers contain only 266 calories per serving and are a quick and easy lunch meal you'll enjoy making.
You can learn how to make these ground beef stuffed peppers here.
Strawberry smoothie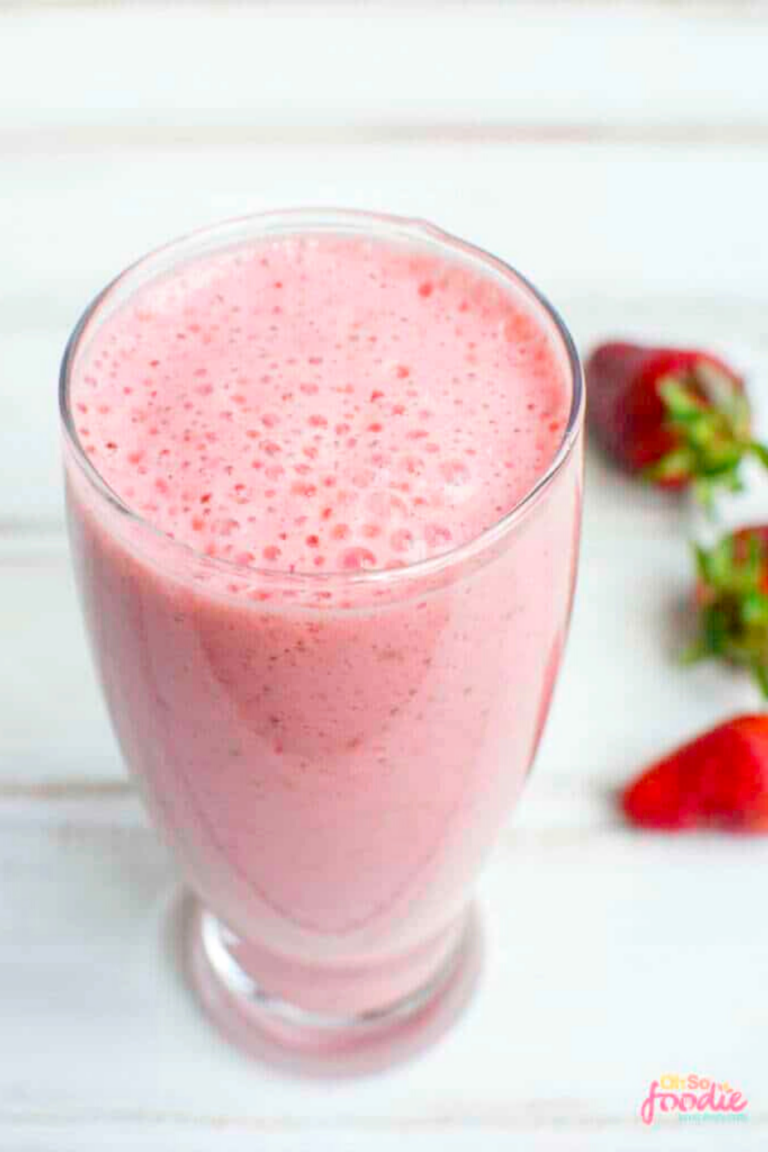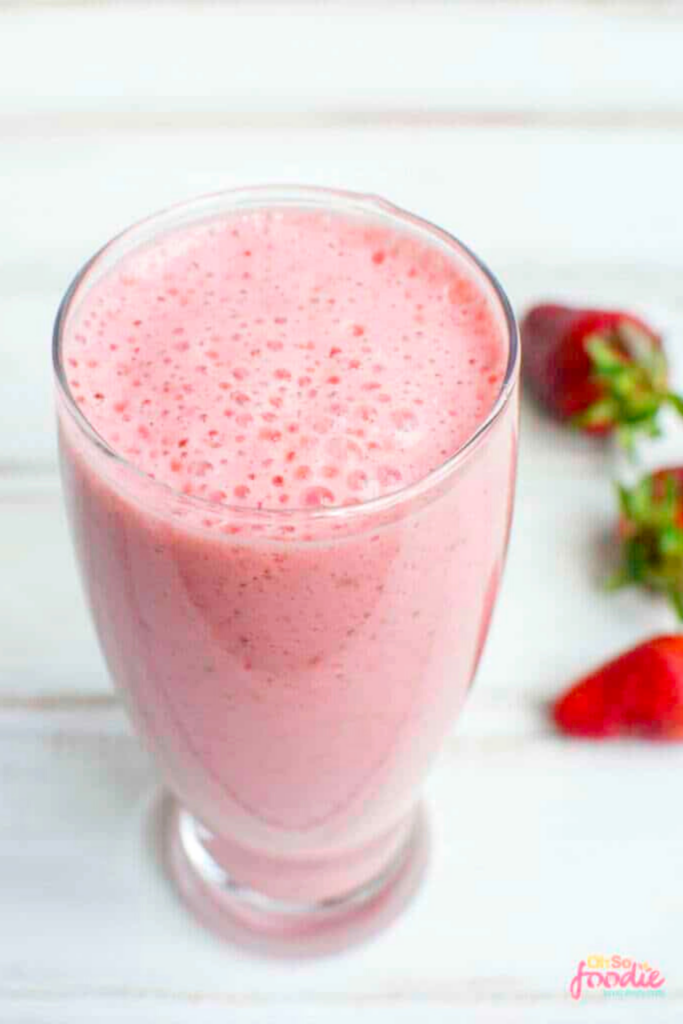 Smoothies for lunch anyone? This is literally the quickest and easiest lunch meal you can make that is under 200 calories. The best par tis this smoothie is made with just 4 ingredients!
You can learn how to make this strawberry smoothie here.
200 calorie meals for dinner
Dinner time with just 200 calories can also be fun and fill you up! Here are 4 delicious 200 calorie dinners you'll enjoy:
Taco salad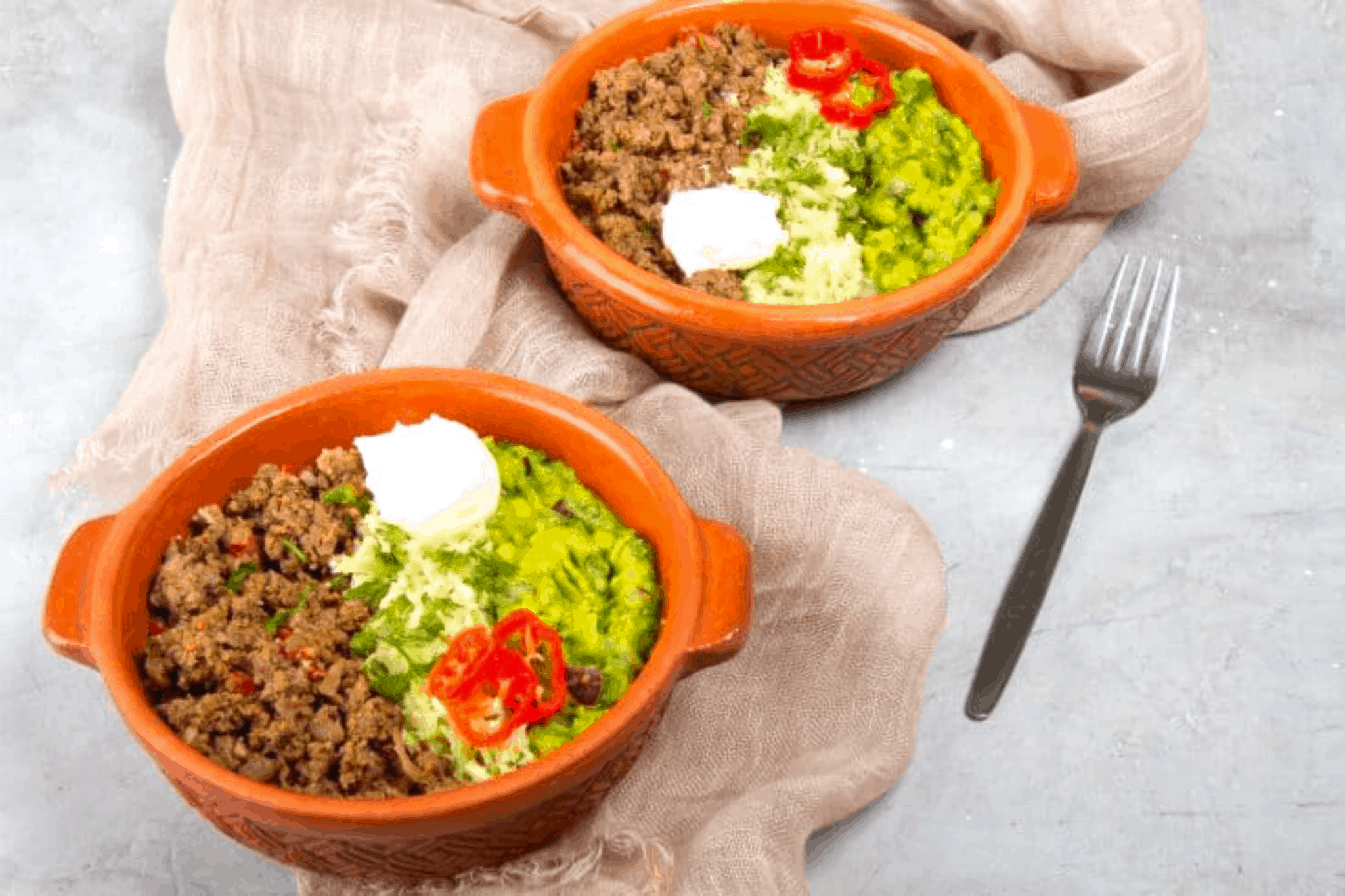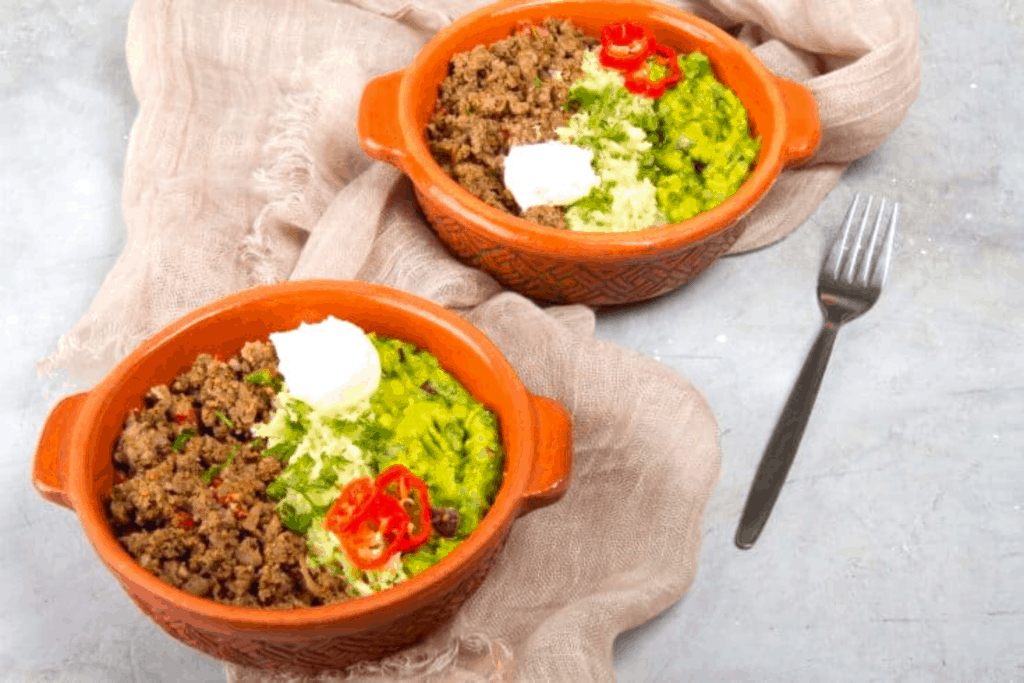 This low carb taco salad is the perfect keto salad to indulge in when you want some thing healthy but also super delicious and only 265 calories.
Sourdough bread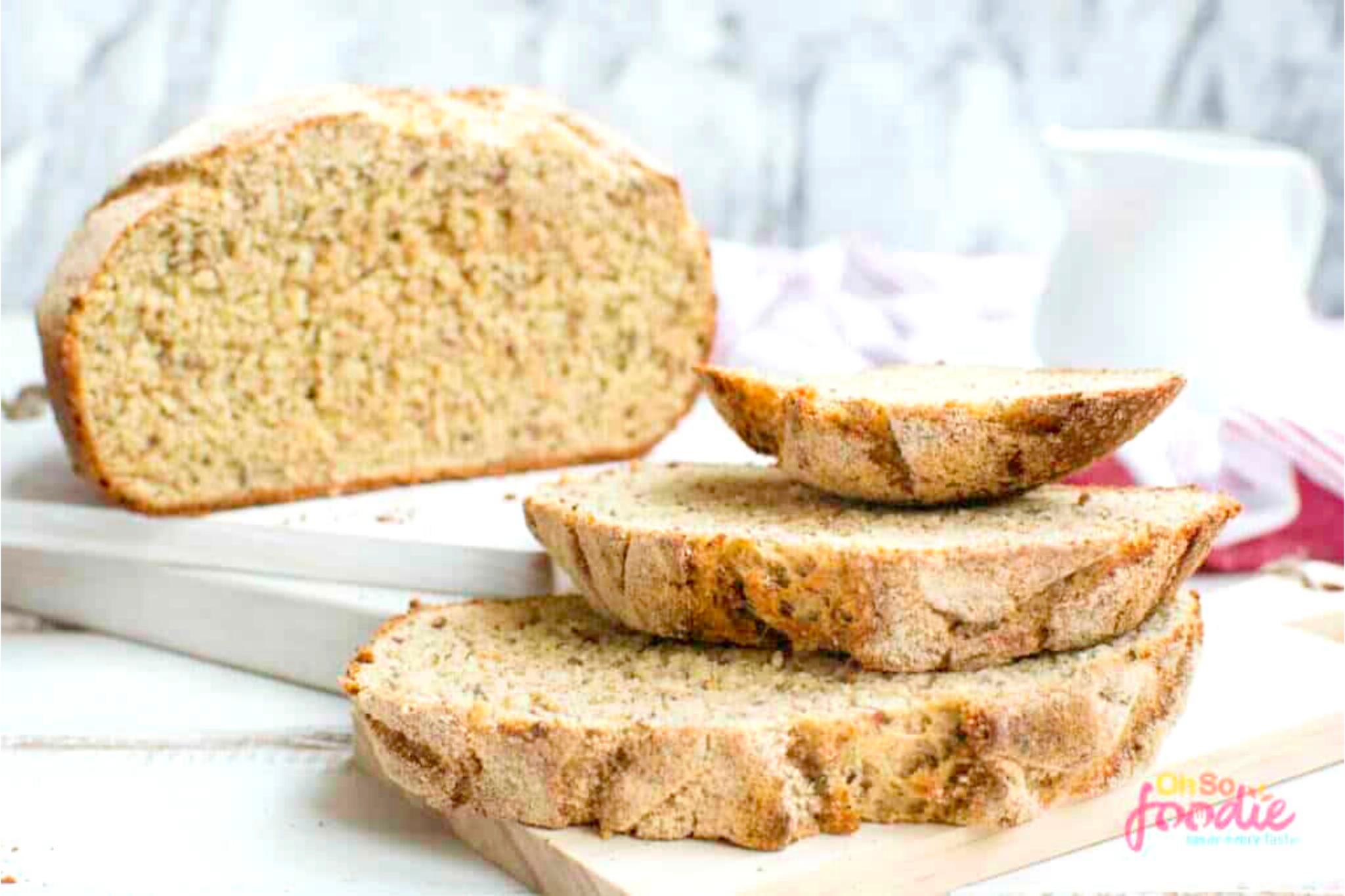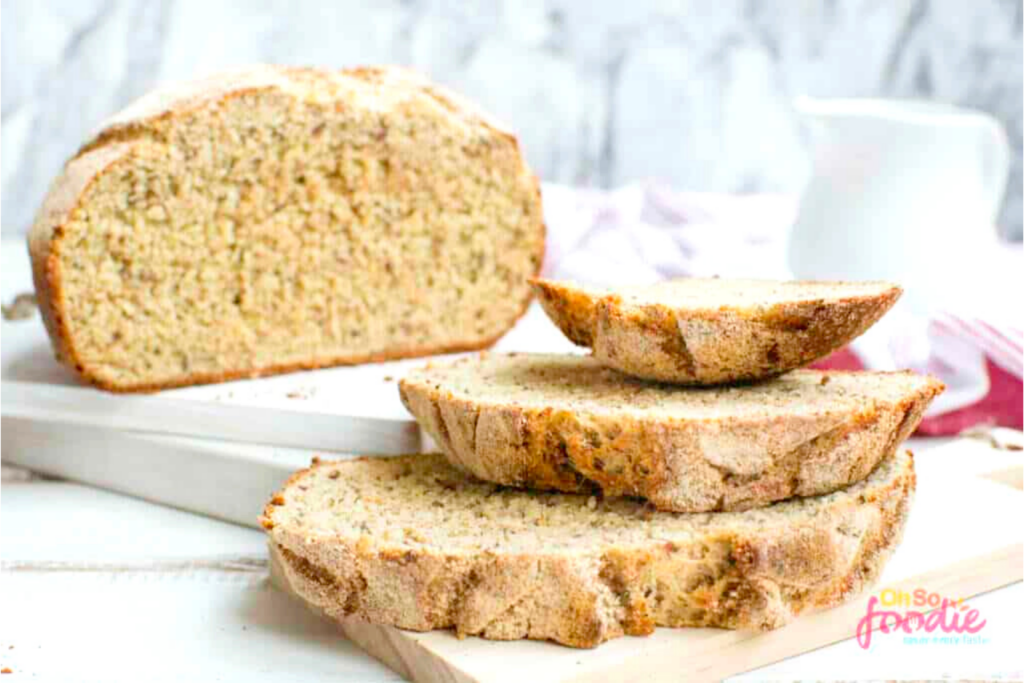 Serve this sourdough bread with some chicken salad or other filling for a satisfying and simple dinner idea. This sourdough bread only has 84 calories per serving.
You can learn how to make this sourdough bread here.
Sheet pan pizza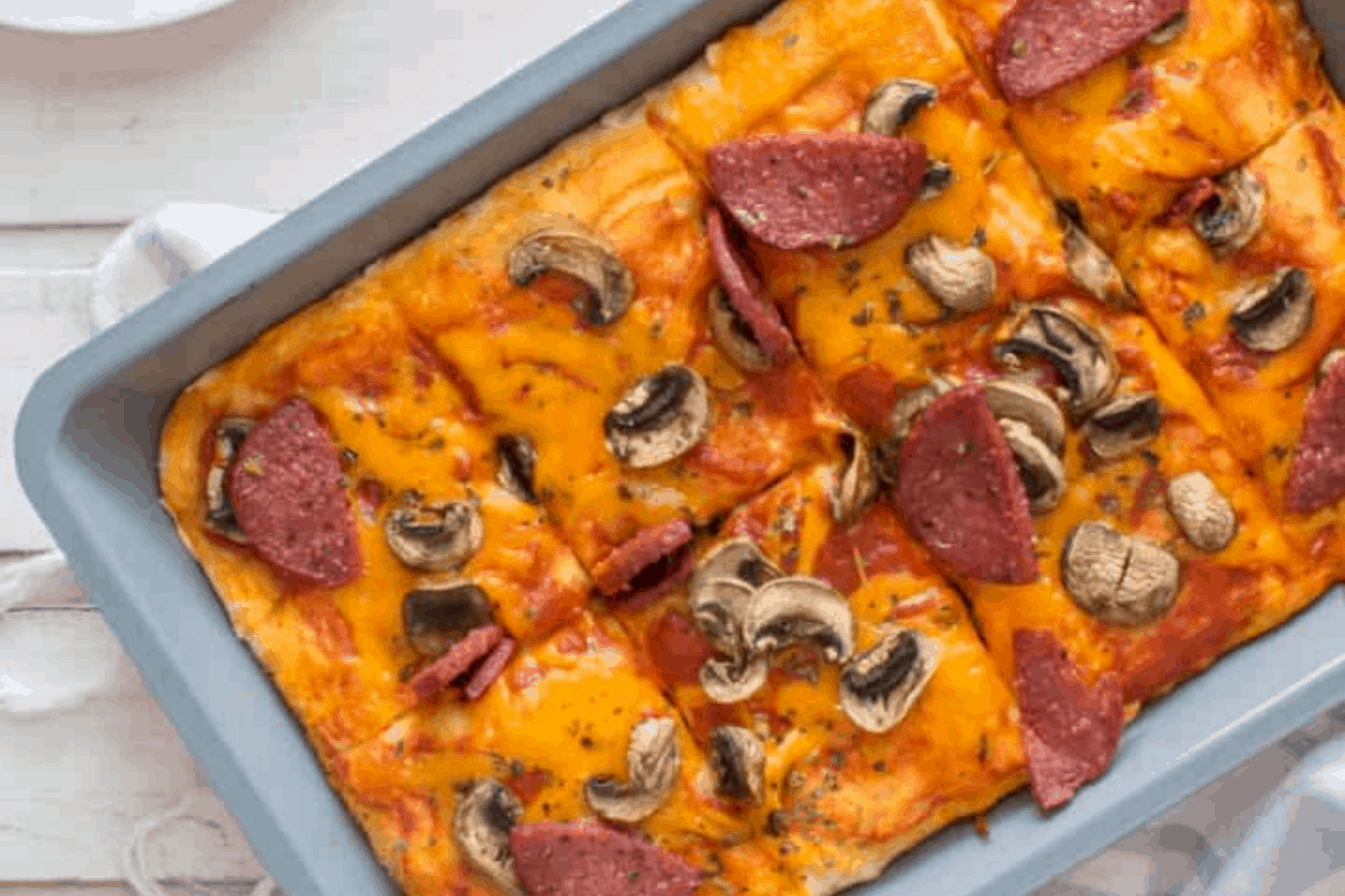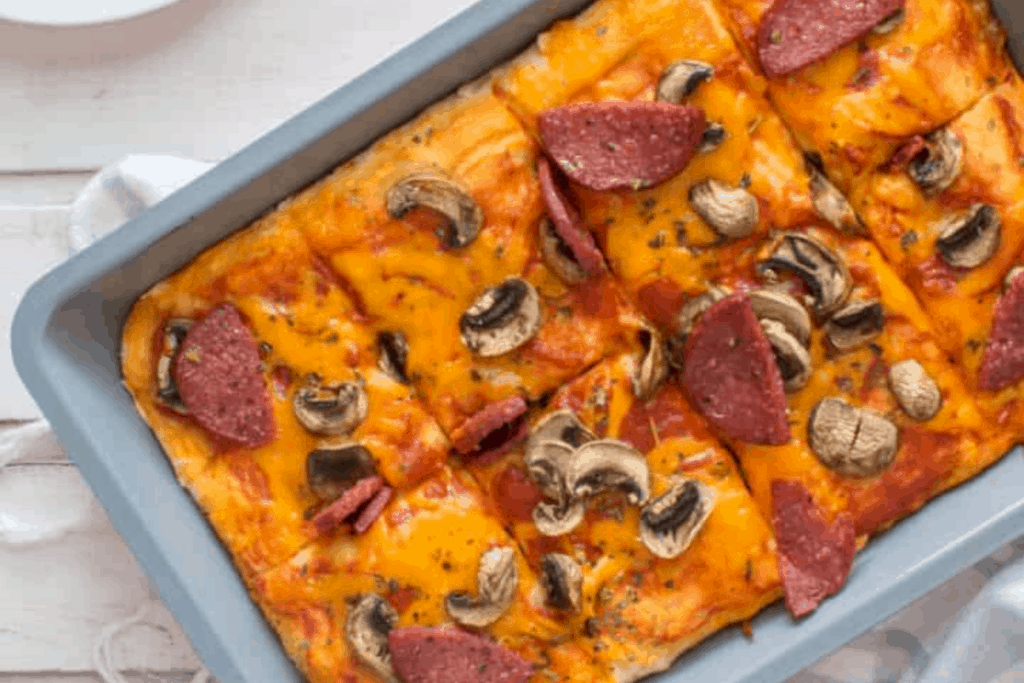 This easy sheet pan pizza recipe makes the perfect keto friendly meal that the whole family as well as friends can enjoy. It's also perfect for a quick dinner with only 147 calories.
Baked chicken wings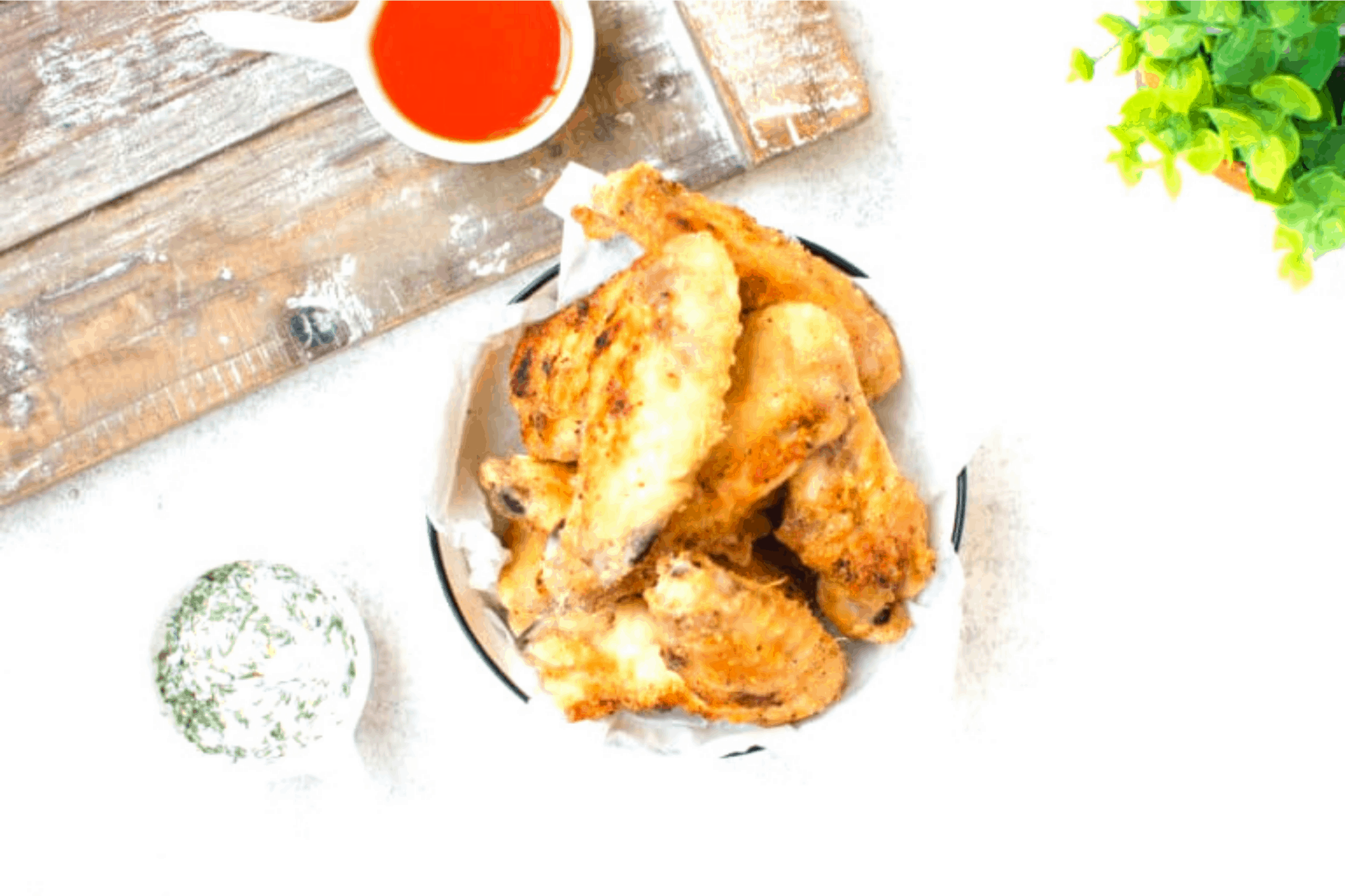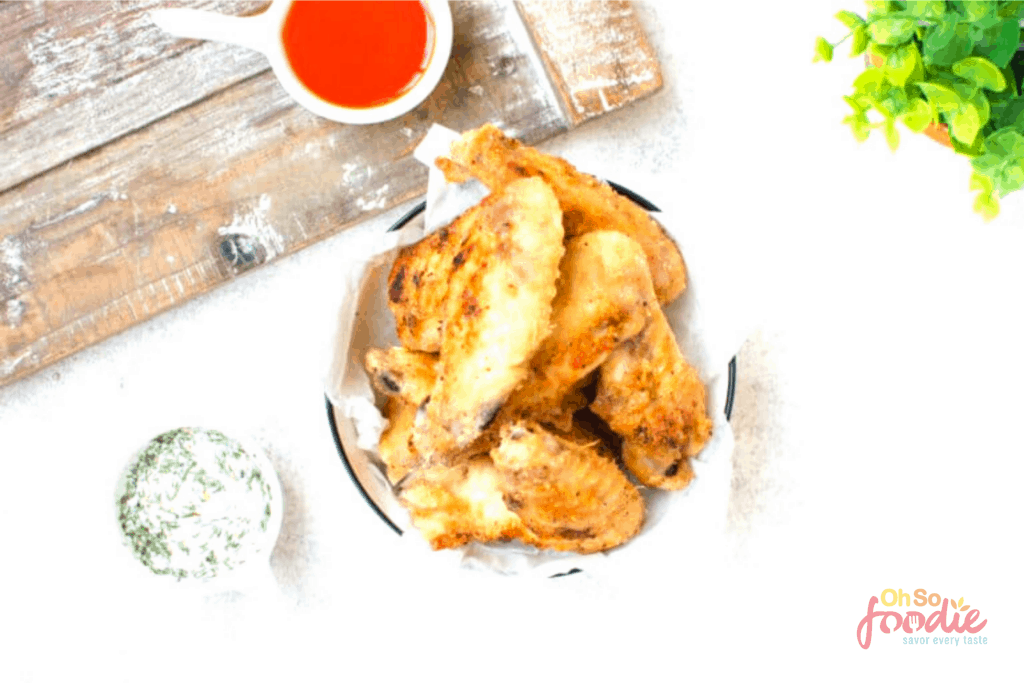 These crispy chicken wings with 131 calories are amazing! They're so easy to make to and you'll only need 4 ingredients for these wings! Serve with a green leafy salad for a tasty meal.
200 calorie snacks
You can also enjoy some delicious 200 calorie meals as quick snacks that are easy to make. Check our favorites out below:
Chocolate flavored chia pudding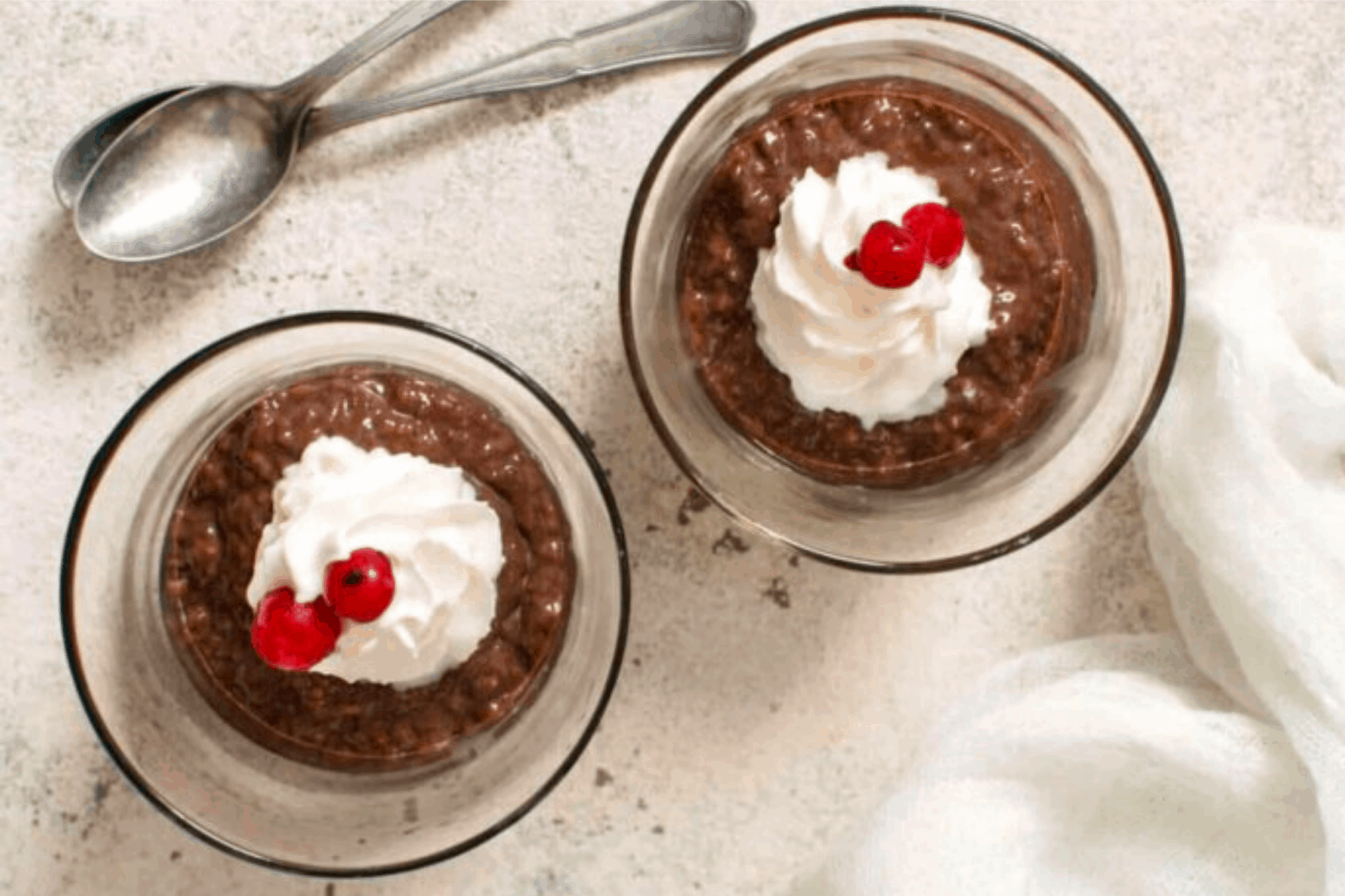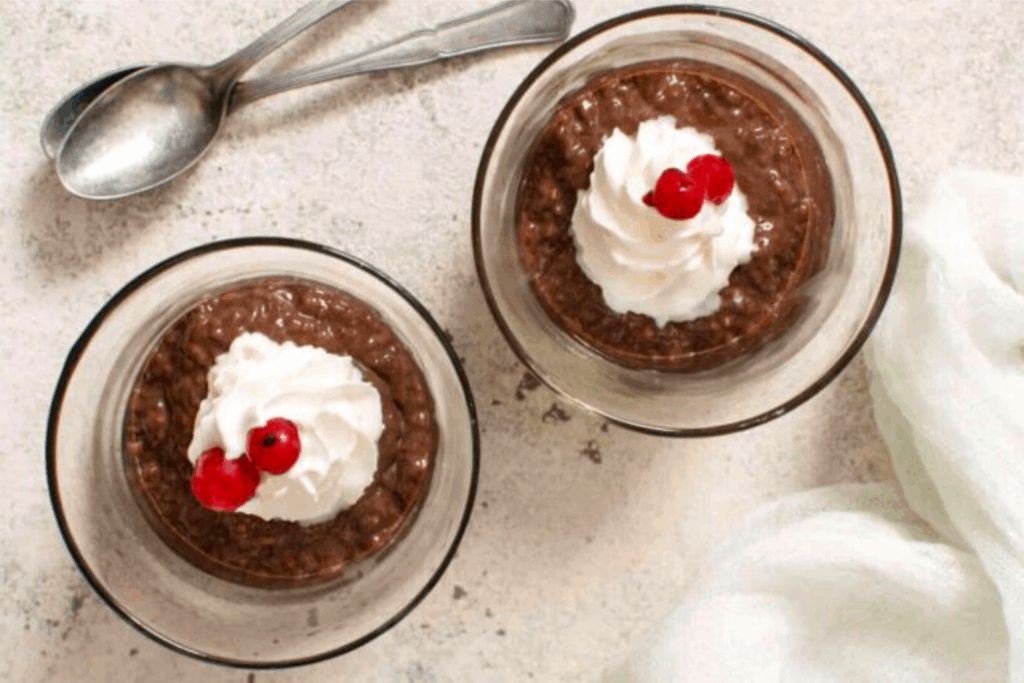 This chia pudding recipe has only 198 calories and is very easy to make. It's also a very cheap snack for people who are following a budget.
You can learn how to make this chocolate flavored chia pudding here.
Danish butter cookies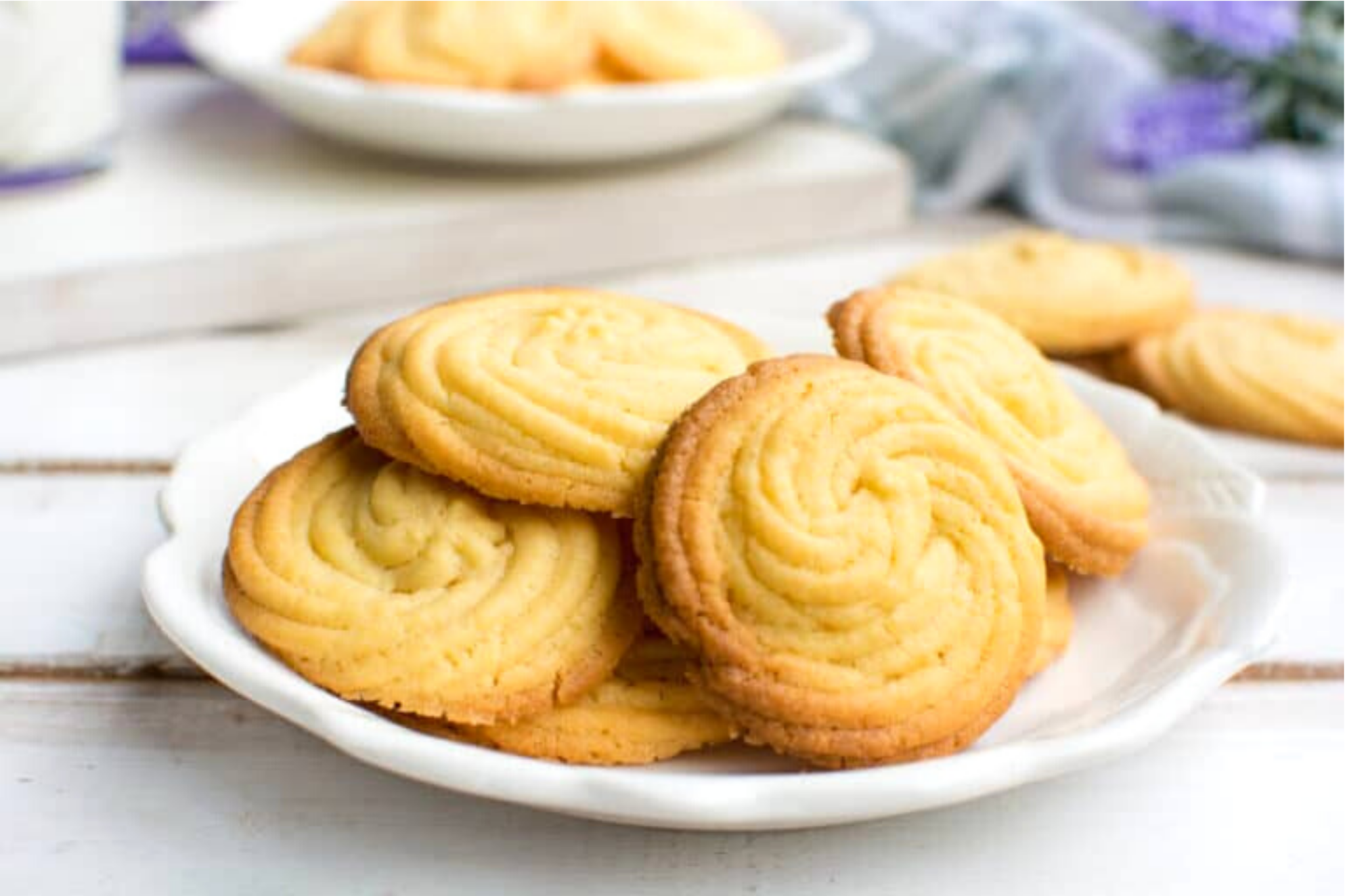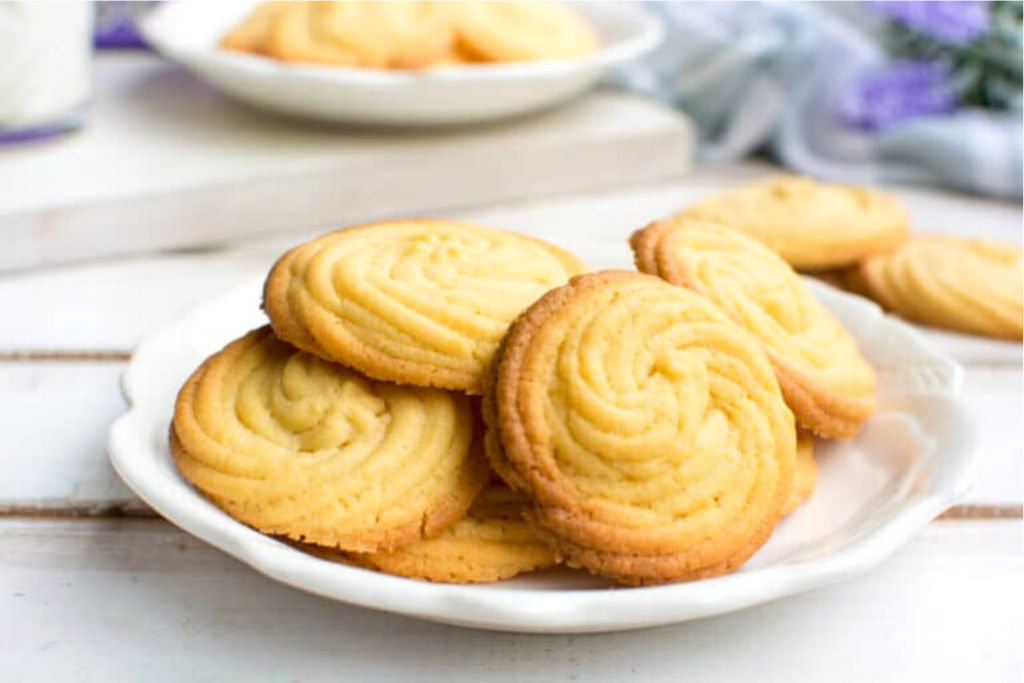 These danish butter cookies are easy, light & buttery, made in 15 minutes and only 113 calories per serving.
You can learn how to make these danish butter cookies here.
Almond flour blueberry muffins
These blueberry muffins are made with just a few easy to find ingredients and only contain 117 calories per muffin. You definitely need to try these out if you have some blueberries on hand.
You can learn how to make these almond flour blueberry muffins here.
Strawberry ice cream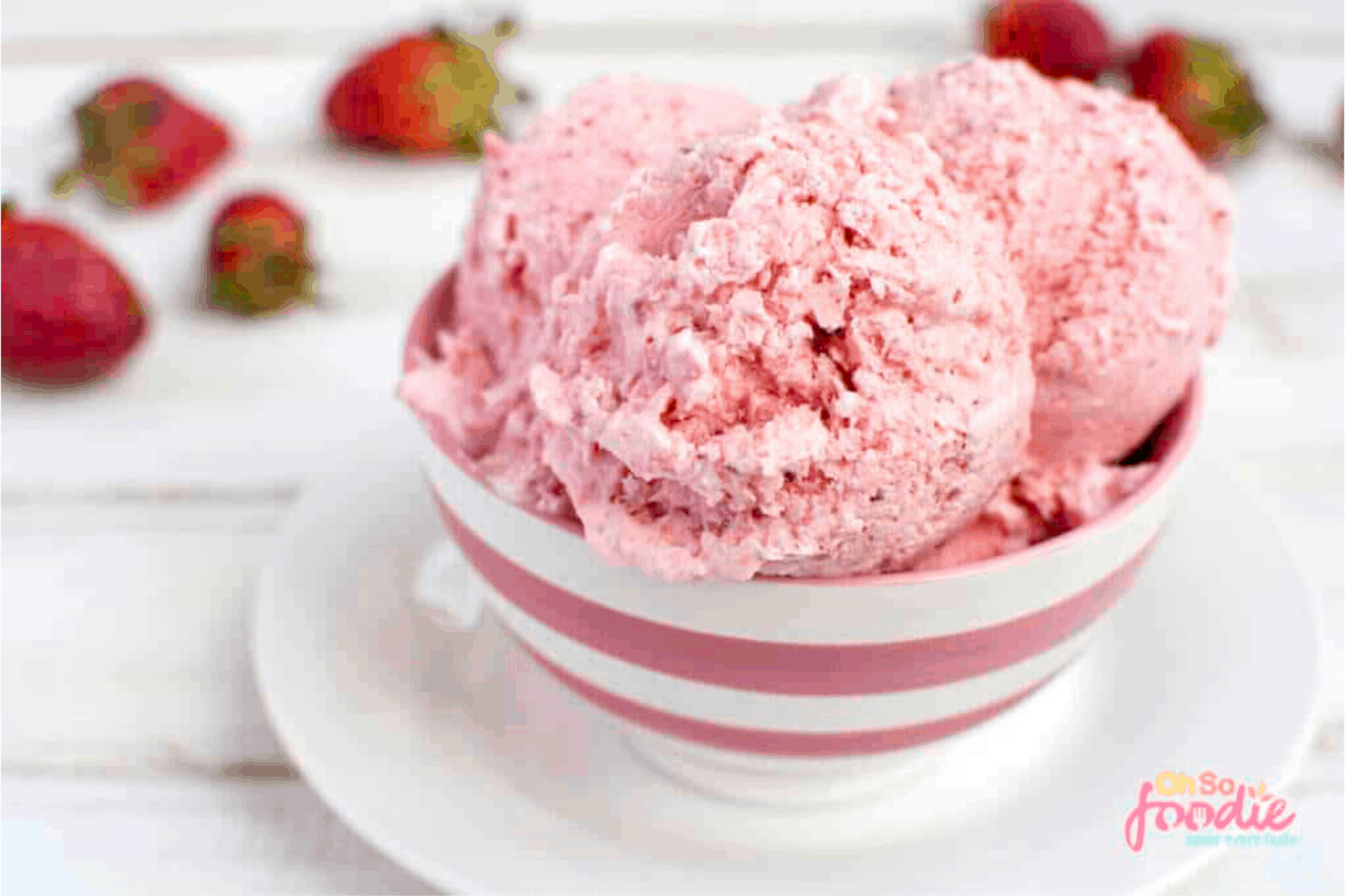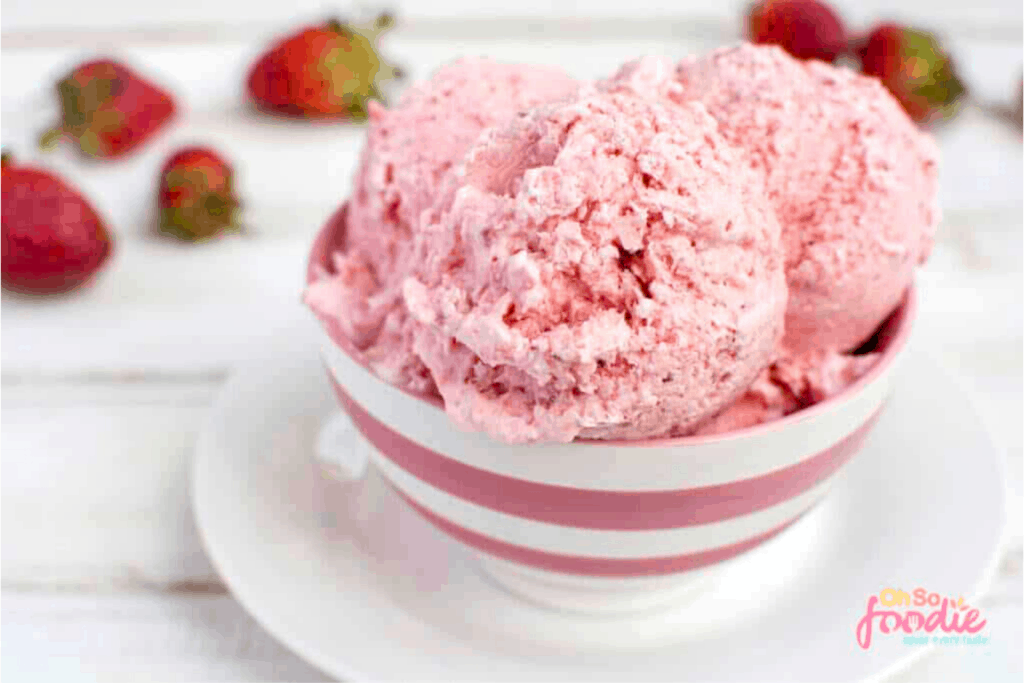 With only 125 calories per serving, this strawberry ice cream recipe is a must try.
You can learn how to make this homemade strawberry ice cream here.
These 200 calorie meals offer some great ideas for anyone who is trying to reduce calories without compromising on or cutting out good food. With this list of recipe which, you'll be able to eat ice creams, pancakes, salads, chicken wings, bagels, muffins and so much more, all slightly above or below 200 calories.
More low calorie meals