Last Updated on March 9, 2023 by Toya
Are you making a recipe that calls for almond meal? If you have none, you must be looking for ways to substitute for almond meal. Well, look no further as I'm sharing 21 easy almond meal substitutes for all recipes!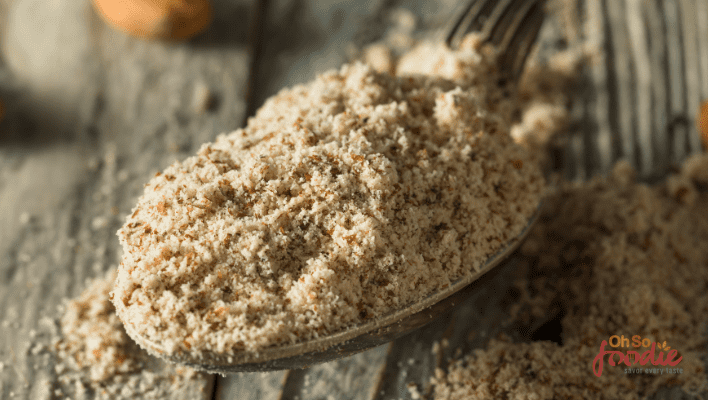 Almond meal is a type of coarse 'flour' made from both blanched almonds or whole sweet almonds. When people think of almond meal, they're most likely thinking of the more coarse product as the consistency of almond meal tends to be more like that of cornmeal. Especially when compared to the super fine texture of actual almond flour.
Today, I'll share 21 different ingredients you can use in place of almond meal and why they work. You can also find some substitute ratios below!
So what are the best almond meal substitutes?
The best almond meal substitutes include homemade almond meal, almond flour, hazelnut flour, cashew flour, pecan flour, sunflower-seed flour, flaxseed meal, coconut flour, brazil nut flour, all-purpose flour, ground pecans or pecan flour, chia seeds, ground walnuts, ground walnuts, bread crumbs, wheat flour, whole wheat flour, oat flour, cassava flour, and pistachio flour.
Each is discussed in more detail below. You can also find conversion ratios for most of these substitutes.
Easy substitutes for almond meal
Homemade almond meal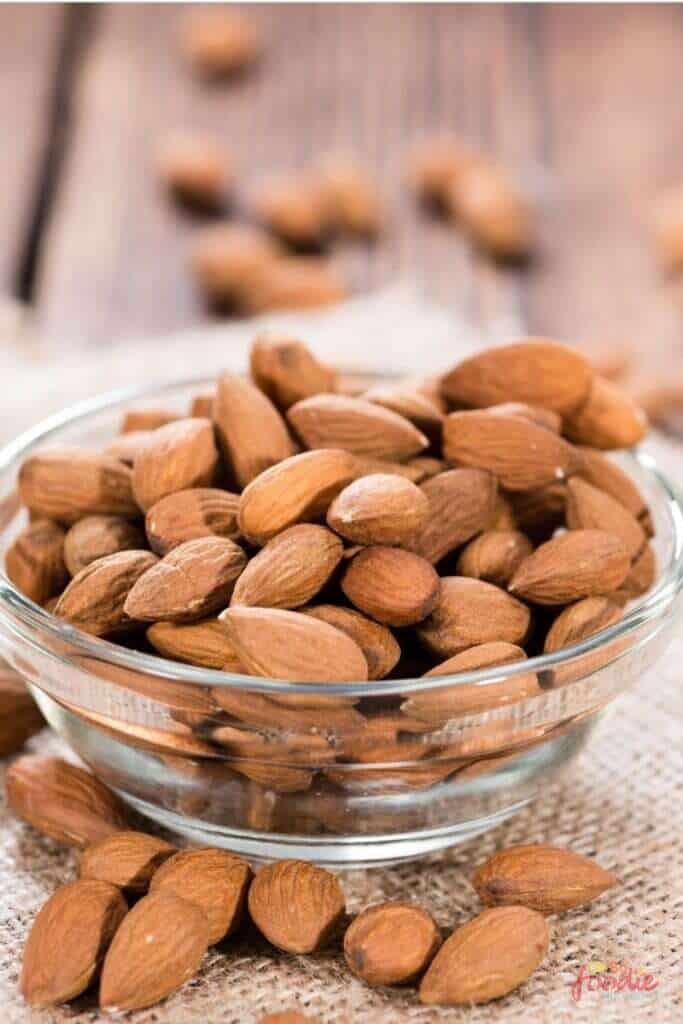 The best substitute for almond meal is homemade almond meal. This is so because it is the one ingredient that will more closely replicate store-bought almond meal in almost every way. Also, like store-bought almond meal it can be used for breading, making baked goods, making pancakes and so much more.
To make almond meal yourself, simply pour a cup of raw almonds – I like Blue Diamond Almonds but any other brand will work too – into a high-powered blender and blend until you get a fine powder. It will take less than 30 seconds to make almond meal on your own. A 1:1 ratio of almond meal to homemade almond meal is great here.
Almond flour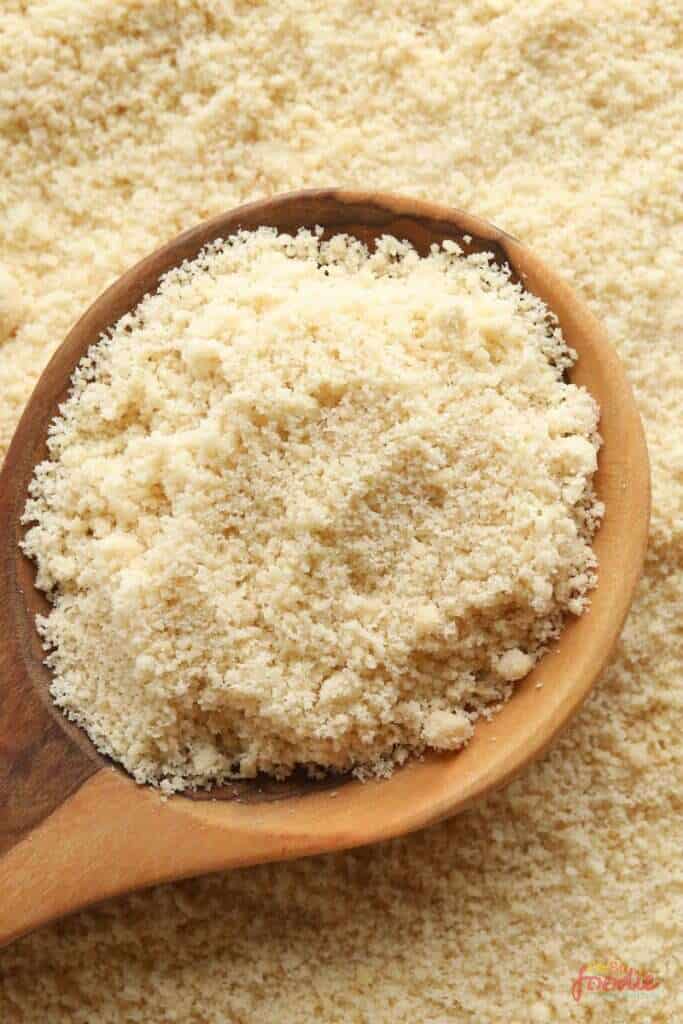 I know that many people do not differentiate between almond flour and almond meal. However, I do. Therefore, if I were to run out of almond meal, I'd use almond flour as the second best substitute.
It works well because it can replace almond meal at a 1:1 ratio for baking, breading, adding to meatloaf, and even for making delicious fluffy almond flour pancakes. You should note that almond flour is usually finer than almond meal and so the texture of the finished product may be different.
Hazelnut flour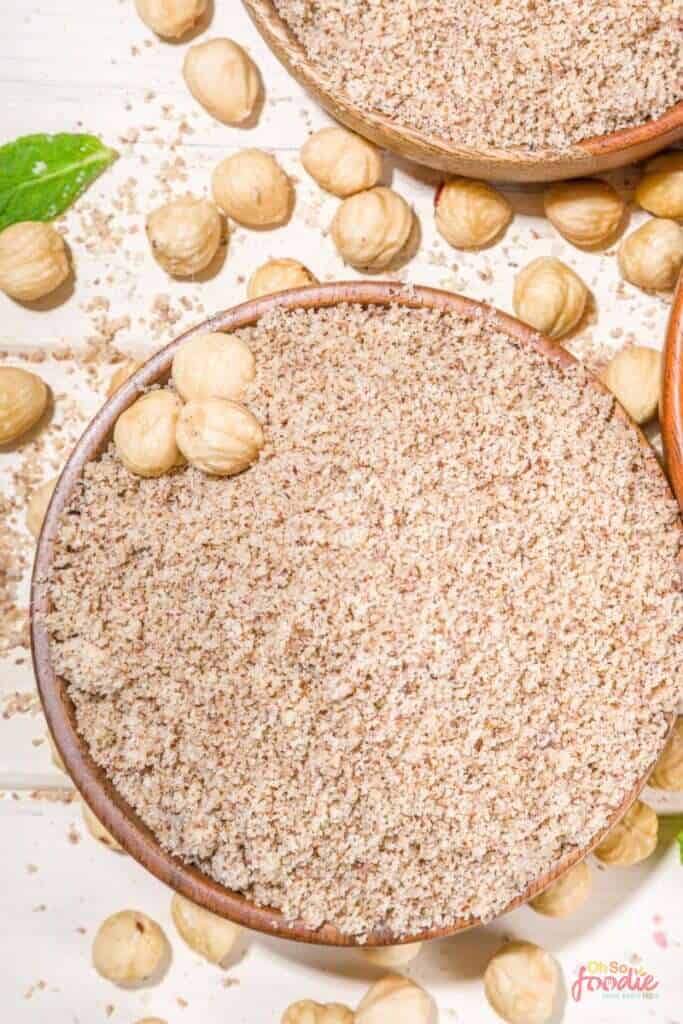 Hazelnut flour is made from raw whole hazelnuts that are ground up to form a powder. It is a really good alternative to almond meal. Like almond meal, hazelnut flour can be used to make baked goods, for breading, added to smoothies, and even used in hot cereals.
Cashew flour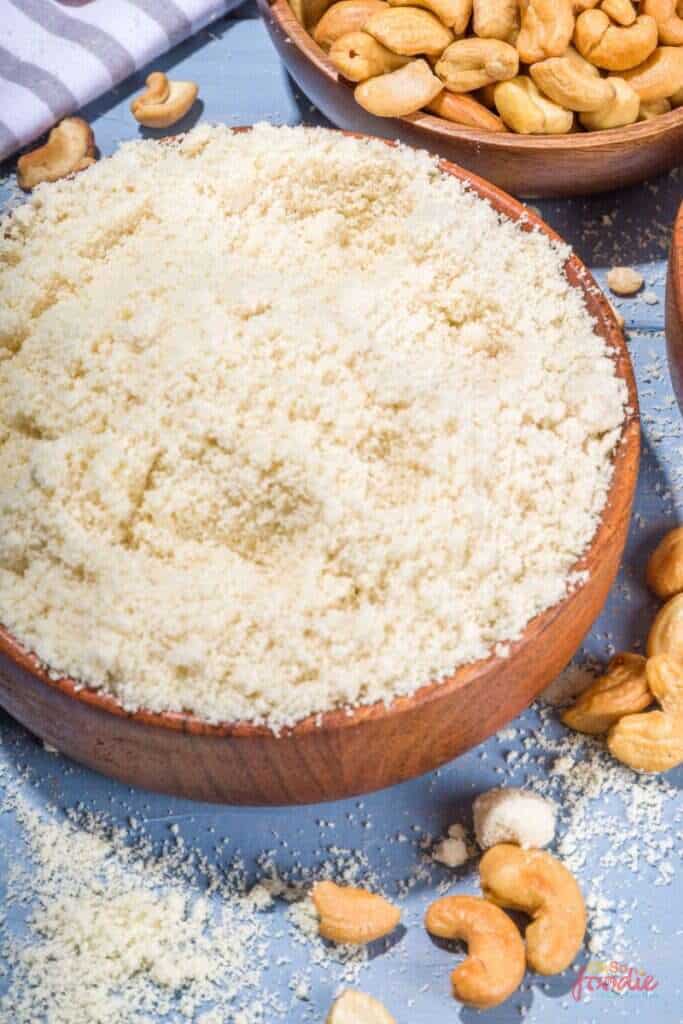 Cashew flour is another good alternative to almond meal. Made with just cashews, it is of course not as coarse as almond meal is, but it makes a great replacement in similar cooking processes like baking, thickening smoothies, and sauces, and even as a breading.
Also, like almond meal, cashew flour is mild and nutty, vegan, keto, gluten free and great for all-purpose baking and cooking.
The main difference between cashew flour and almond meal is in the texture. Almond meal is coarse, while cashew flour is fine or super fine.
Pecan flour
Pecan flour can also be used in place of Almond meal. Pecan flour is a coarse flour made with just whole pecans that have been finely ground.
It works because it has a similar texture to almond meal, but also because it can be used in many of the same ways. For example, you can use pecan flour to cook and bake in much the same way you would use Almond meal.
Pecan flour is also keto, gluten free, and grain free like almond meal.
It should be noted though that pecan flour has a rich nutty flavor compared to the mild nutty flavor of almond meal. It is also darker.
Walnut flour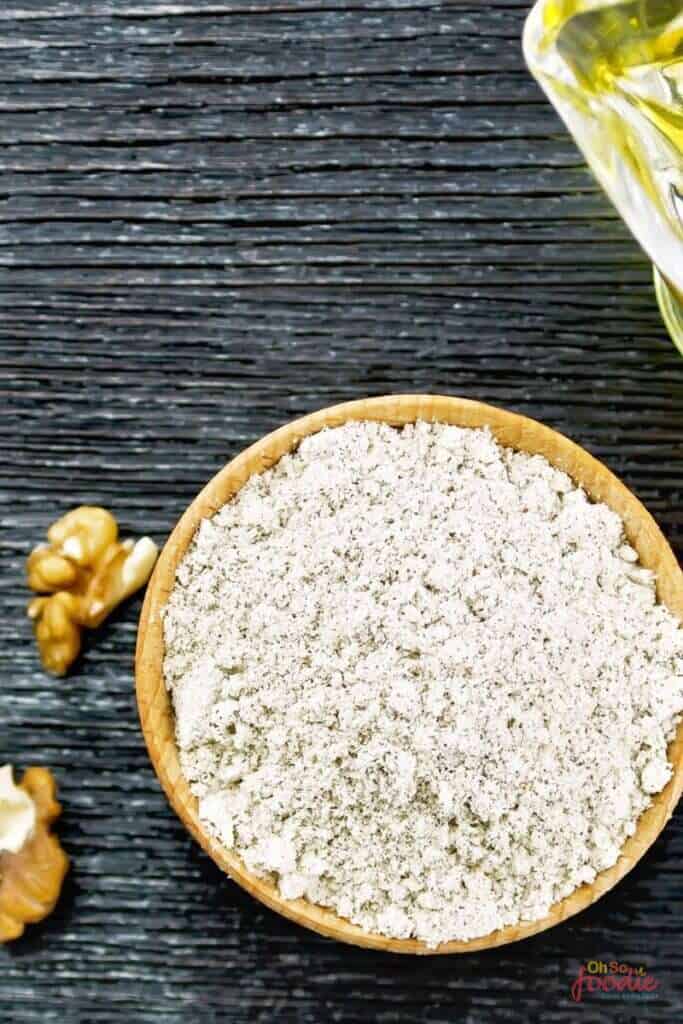 Have walnut flour? This type of flour is an ideal replacement for almond meal too! Walnut flour is made from raw walnuts with skin on it and thus has a coarse texture like that of almond meal. Indeed, walnut flour is also referred to as walnut meal.
This type of flour has a rich, nutty taste and works well for baked goods like bread, cookies, and cakes, and even for pancakes, smoothies, shakes, and for breading fish and chicken.
Sunflower-seed flour
Sunflower seed flour is a type of flour made from cold-milled sunflower seeds. It is great for keto and gluten free eating and can be used to make many types of recipes including cookies, bread, muffins, and more. Use it in place of almond meal anytime.
Flaxseed meal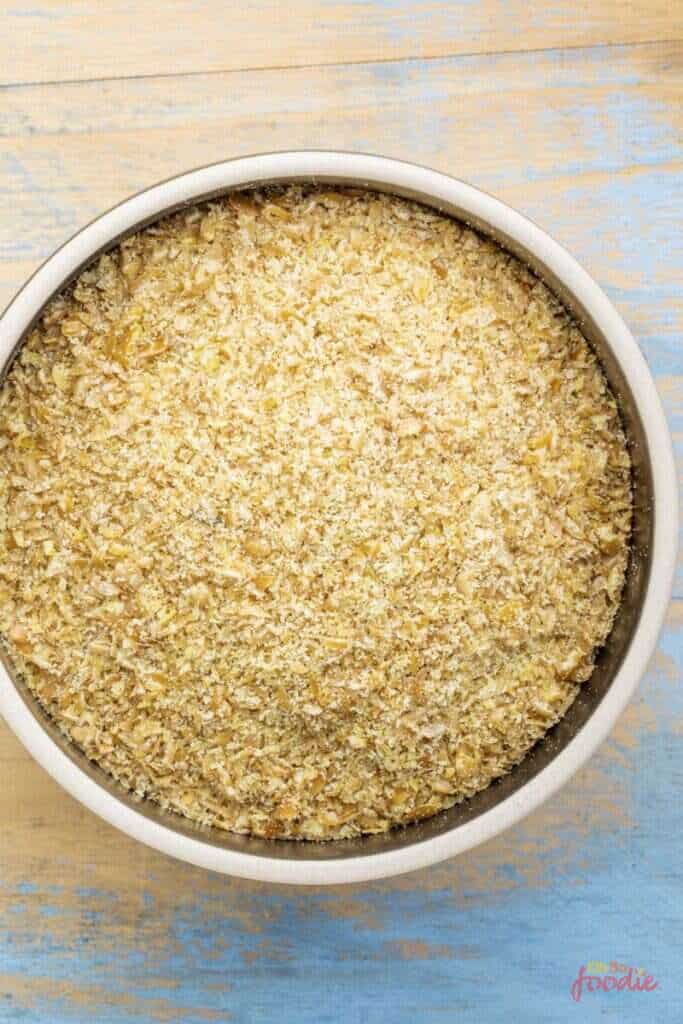 A great almond meal alternative is flaxseed meal. Flaxseed is basically ground-up flaxseeds that have been made into a powder form.
As an almond meal replacement, flaxseed meal is better used as an add-in ingredient. This means it won't make great baked goods on its own, but it will make a good addition to bread, muffins, pancakes, smoothies, shakes, and more.
A 1:1 conversion ratio of almond meal to flaxseed meal will work. This means if a recipe calls for 1 tablespoon of almond meal, replace this with 1 tablespoon of flaxseed meal.
Coconut flour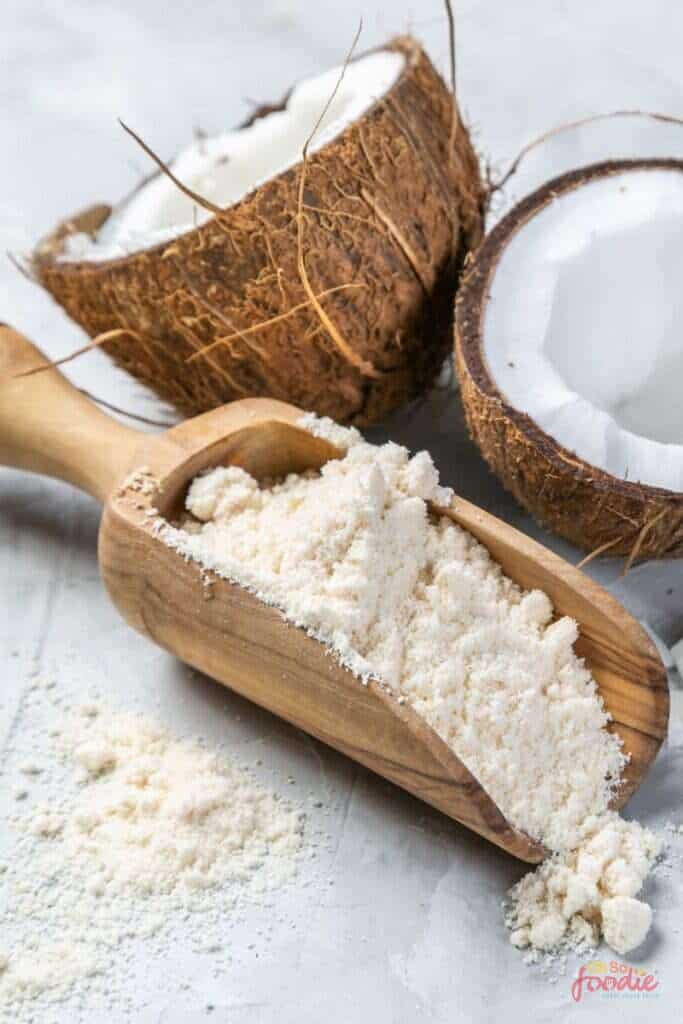 Made by grinding dried coconut meat, this aromatic flour is a great substitute for almond meal. It is good for gluten free baking, making pancakes, breading, and even making hot cereals.
A 3:1 ratio of almond meal to coconut flour is ideal. This means if a recipe calls for 1 cup of almond meal, replace this with ⅓ cup of coconut flour.
Brazil nut meal
Not many brands make Brazil nut flour, but if you can get your hands on it, it is a good alternative to almond meal. Brazil nut flour, also called Brazil nut meal is a type of coarse flour made with raw Brazil nuts as the only or main ingredient.
Brazil nut meal has a nutty flavor and a creamy taste and is great for making healthy treats like cookies, cakes, etc. You can get some brazil nut meal here.
All-purpose flour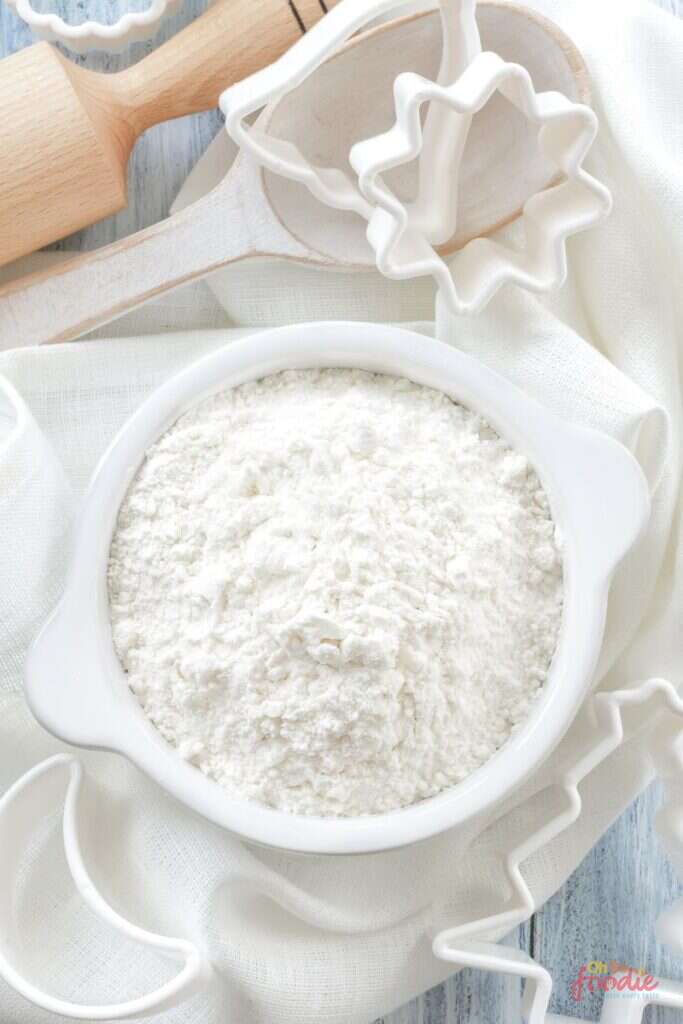 Regular flour is also a good sub for almond meal. While you cannot use regular flour if you're following a keto or gluten free lifestyle, it is quite okay to use flour in place of almond meal if you're not following any special eating plans. In most cases, a 1:1 substitute is fine here.
Ground pecans or pecan flour
Pecan flour is rich, nutty, and flavorful and can easily take the place of almond meal. Especially if you're looking for a keto friendly substitute. Can be used to make cheesecake crusts, baked goods, etc.
Chia seeds
Chia seeds are an excellent almond meal alternative in recipes like sauces, marinades, and salad dressings such as this simple salad dressing recipe.
Note, while chia seeds add a nice nutritional touch to some baked goods, or can be used as an egg replacement in certain cases, they cannot replace almond meal as a sort of 'flour' in a baking.
Ground walnuts
Walnut flour can work as a sub for almond meal, but it should be noted that walnut is a moist nut due to its higher fat content. Therefore, baked goods made with walnut flour will have somewhat of a soft, chewy texture. And, of course, walnuts have a strong nutty flavor that you cannot escape.
Bread crumbs
Almond meal (often paired with parmesan cheese) is often used as a gluten-free or keto bread crumb for recipes like casseroles, crusted chicken, meatballs, etc. If you're out of almond meal, then you can use bread crumbs as a quick almond meal substitute in this case.
Wheat flour
Have some wheat flour on hand. If so, you can use it in place of almond meal at a 1:1 ratio if this type of flour corresponds with your way of eating.
Whole wheat flour
Another great sub if you're out of almond meal.
Oat flour
Oat flour is an excellent almond meal replacement since both of these items are quite hearty. In the absence of almond meal, you can use oat flour to make baked goods like brownies, muffins, cakes, hearty cakes, and even pancakes!
Cassava flour
Cassava flour is lighter and milder than almond meal, but you can also use it to make a ton of different baked goods. It's a good almond meal alternative if you're gluten-free as well.
Pistachio flour
While not as mildly flavored as almond meal, this type of flour is ideal for baking if you don't mind its distinctive rich, creamy, nutty pistachio aroma.
Recipes made with almond meal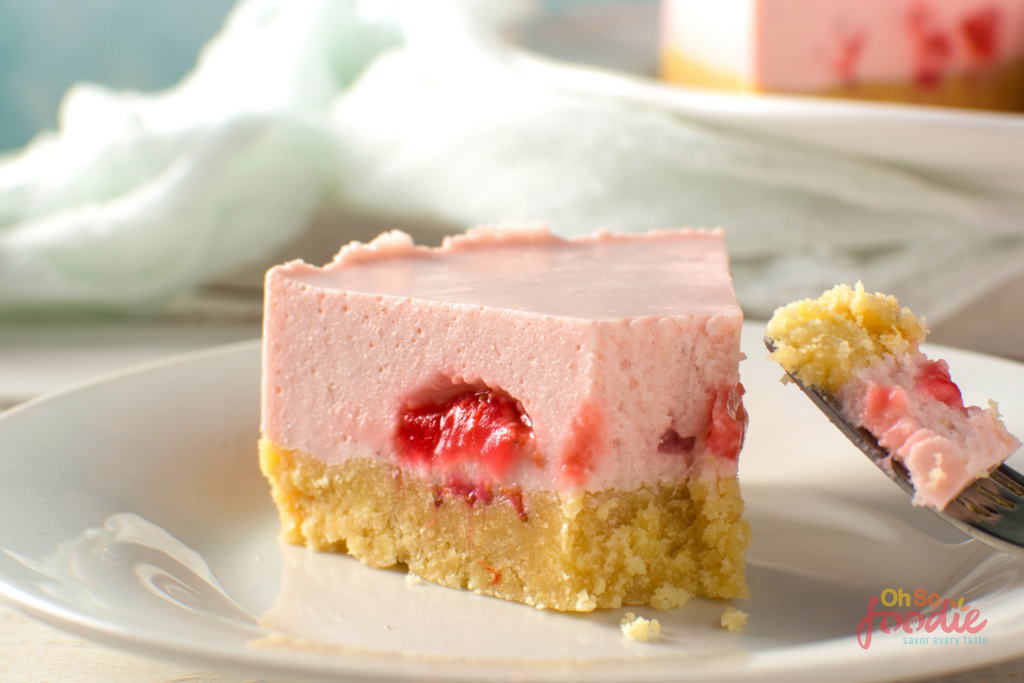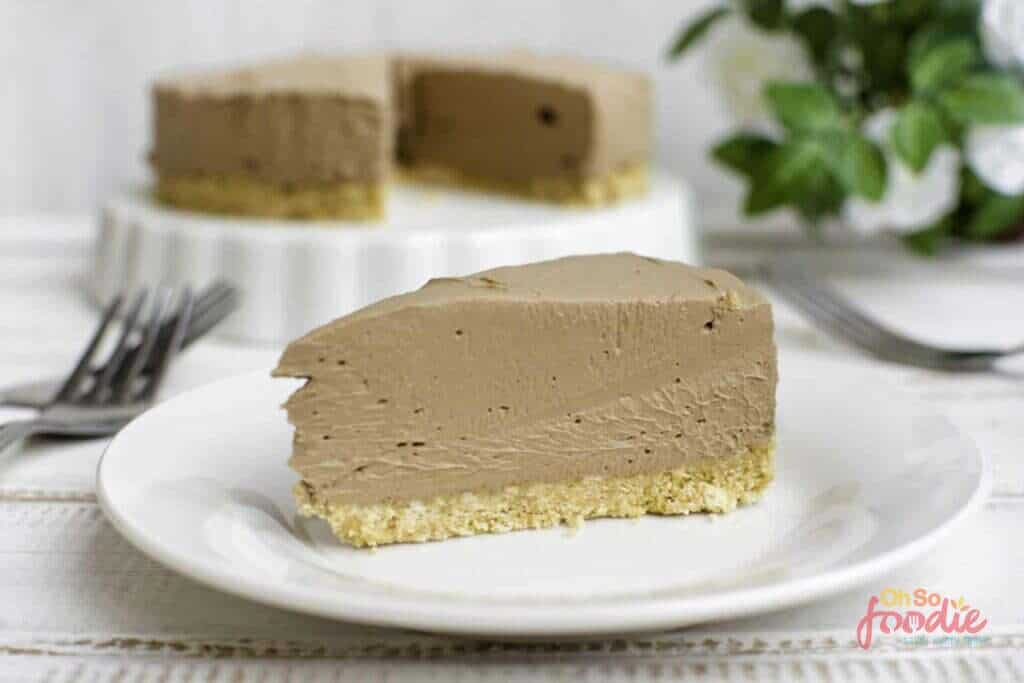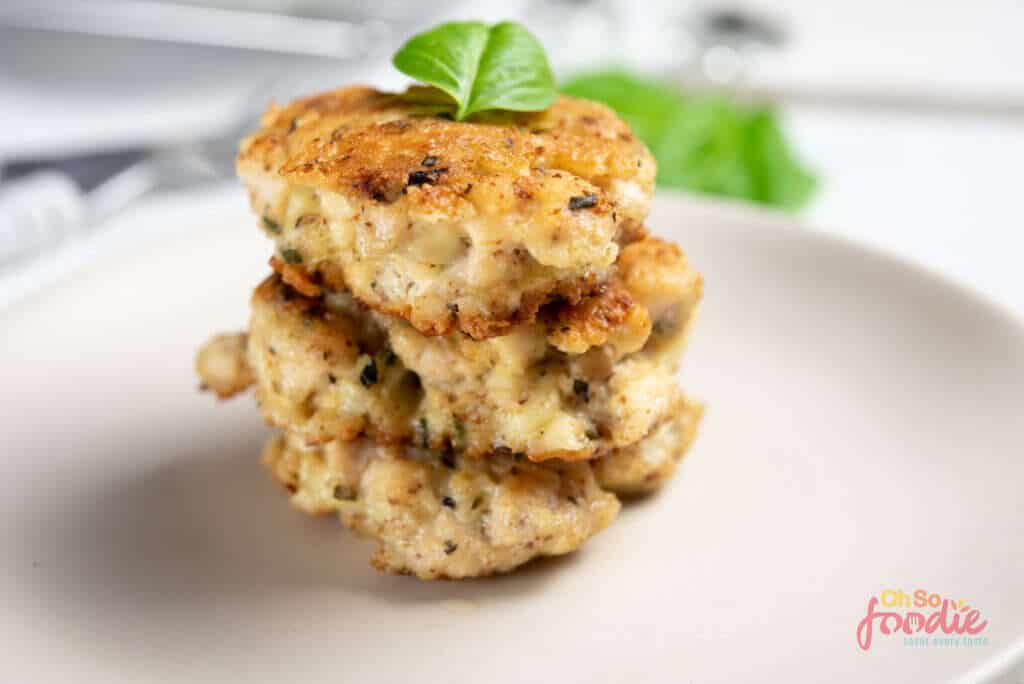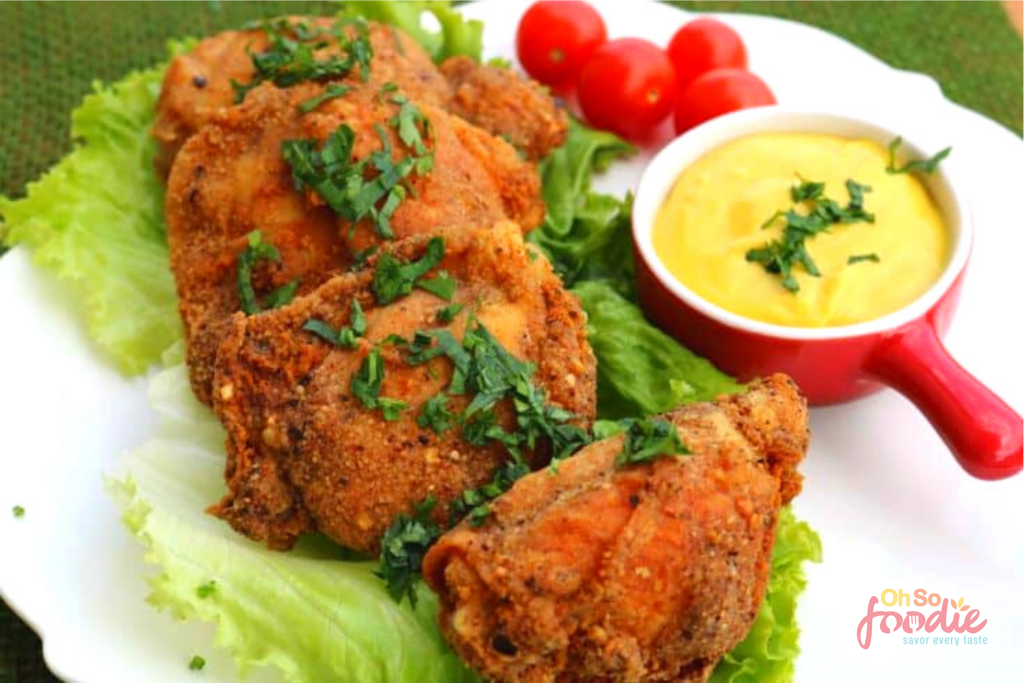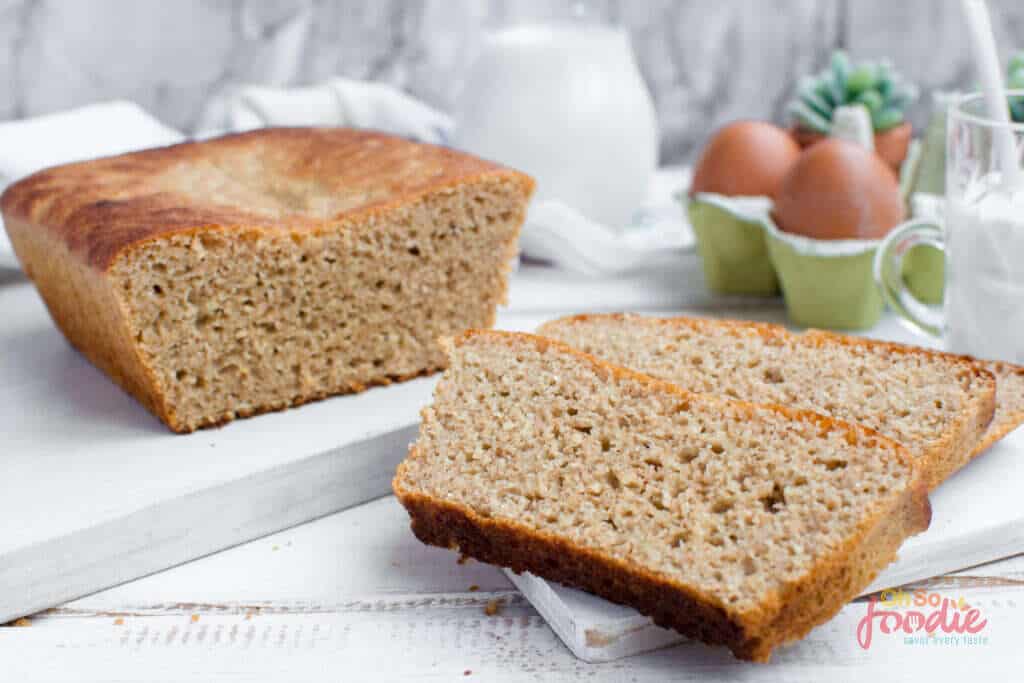 FAQs about substituting almond meal
What is a good nut free substitute for almond meal?
The best nut free substitutes for almond meal are flaxseed meal, sunflower seed meal, and all-purpose flour.
What is a good substitute for almond meal in baking?
The best substitute for almond meal in baking is almond flour. It works because almond flour and almond meal can be used at a 1:1 ratio, they taste similar and they react the same in baking. The main difference is that almond meal is coarser than almond flour, which some people may find off-putting.
More easy substitutes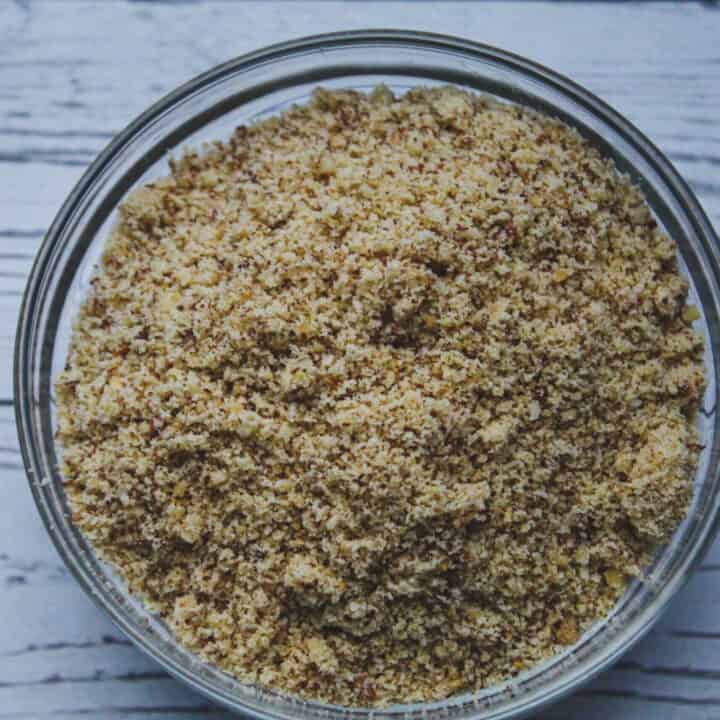 Best Almond Meal Substitute (+ 21 More Great Alternatives)
Check out this simple homemade substitute for almond meal that can be made in a few minutes! Also, check out 8 more great alternatives for almond meal above!
Ingredients
Instructions
Place 1 cup of raw almonds into a high-speed blender on the highest setting for 10 seconds.
Stop the blender, open it up, then scrap the sides with a spatula to shake loose the chunks of almonds that are clinging to the sides of the blender.
Blend again for a few more seconds.
Repeat steps 2 and 3 about twice more until the raw almonds have broken down into a fluffy, powdery state.
Use your homemade almond meal in any recipe that calls for almond meal!
Notes
If your blender is not high-powered, the process may take a little more time.
Be careful not to over-blend the almond otherwise you risk the almond meal turning to butter.
Nutrition Information:
Yield:

4
Serving Size:

¼ cup
Amount Per Serving:
Calories:

159
Total Fat:

14g
Saturated Fat:

1g
Cholesterol:

0mg
Sodium:

0.3mg
Carbohydrates:

5.9g
Fiber:

3.4g
Protein:

5.8g