Last Updated on March 26, 2023 by Toya
Are you craving some oatmeal on keto? If you are then you must know that regular oatmeal isn't usually eaten on keto. But, you may be wondering what you can use as a keto substitute for oatmeal. Keep reading to see how people are replacing oatmeal on this lifestyle with delicious low carb options!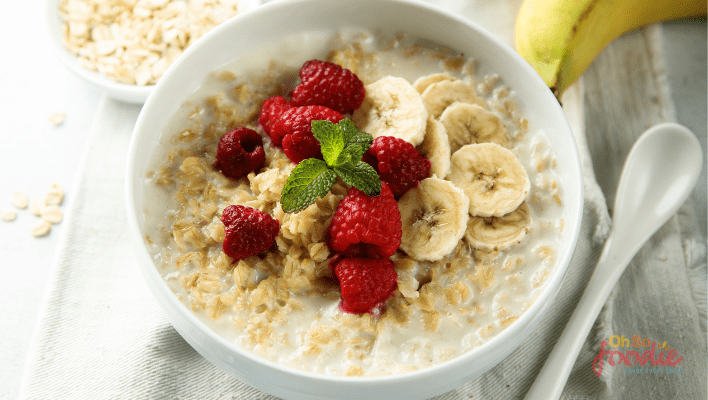 Can you have oatmeal on keto?
By now, if you're thinking of doing keto or actually following keto correctly, you know that there are roughly 30 grams of carbs in 1 cup of cooked oatmeal! 30 grams of carbs! Therefore, you cannot have oatmeal on keto.
This is so because oats, which is used to make oatmeal recipes is a cereal grain that is very high in carbs.
Not many people who start keto care too much about oatmeal. In fact, most people want to know what the best keto substitutes are for french fries, or low carb bread alternatives or even low carb brown sugar substitutes.
However, if you're someone who used to enjoy oatmeal before keto, and you want a few good alternatives for oatmeal, then you're in the right place.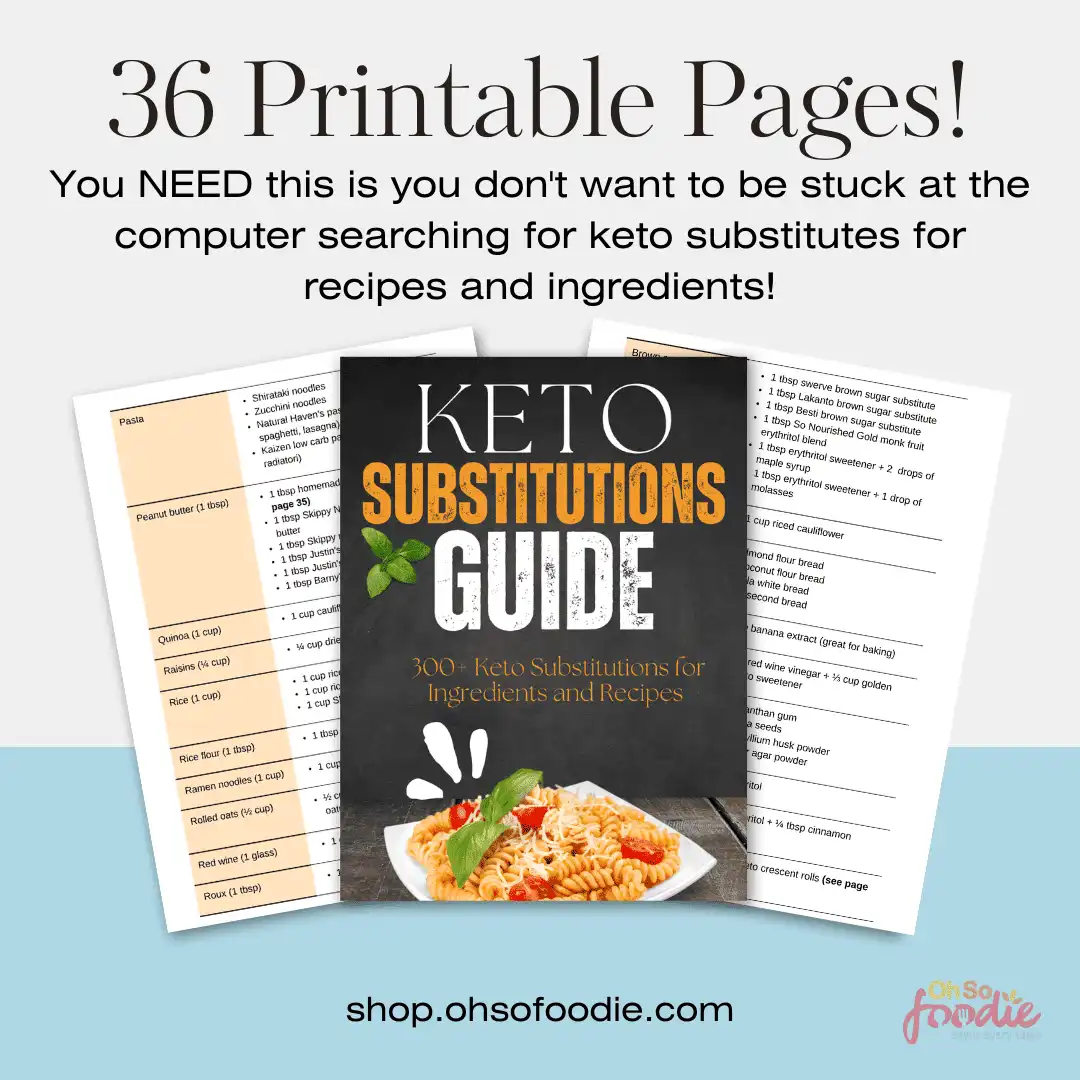 In short, the easiest substitutes for oatmeal on keto are:
Keto hot breakfast by keto and Co

Keto unsweetened instant hot cereal

Homemade keto oatmeal with hemp hearts

Keto oatmeal with almond meal

Keto overnight oats
All of these oatmeal substitutes are significantly lower in carbs and can be enjoyed for breakfast anytime and without guilt! Each will be discussed below.
6 Amazing keto oatmeal substitute options
Keto Hot Breakfast by Keto and Co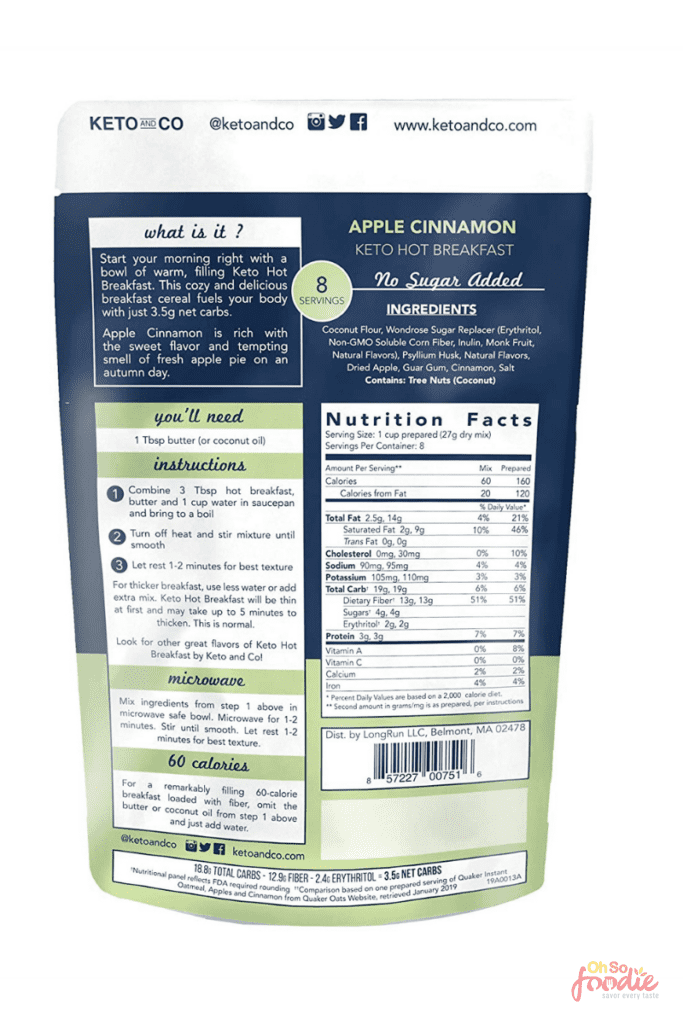 A great low carb replacement for oatmeal is Keto Hot Breakfast by Keto and Co. This Keto Hot Breakfast by Keto and Co is a type of low carb breakfast cereal made with coconut flour, erythritol, soluble oat fiber, and some other keto friendly ingredients.
This keto oatmeal alternative works well because it comes in so many different flavors including plain, maple brown sugar, peaches and cream, and apple cinnamon which is my favorite flavor even though I don't quite like oatmeal all that much.
Each and every flavor is keto friendly and has less than 4 net carbs too! You can grab a few packets of Keto Hot Breakfast by Keto and Co to try out here.
Instant Keto Unsweetened Oatmeal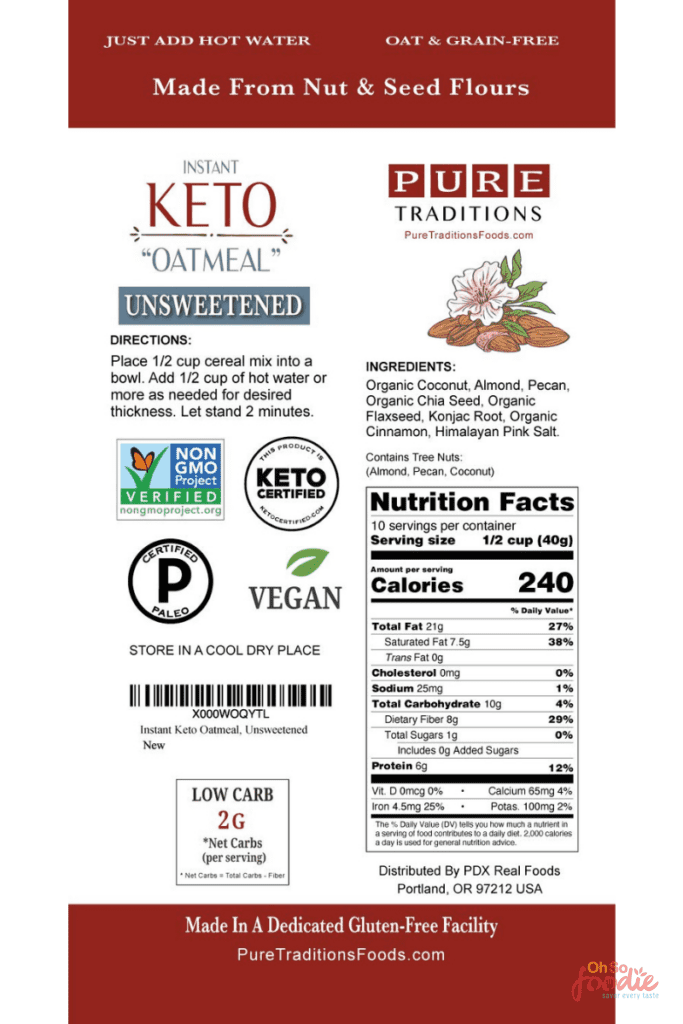 Another ideal low carb substitute for oatmeal is the keto unsweetened oatmeal by Pure Traditions. Admittedly I haven't tried this one as yet, but it is worth checking out if you're looking for oatmeal ideas for keto.
According to the label, it is made with a list of good ingredients like organic coconut, almond, pecan, organic chia seed, organic flaxseed, Konjac root, organic cinnamon, and Himalayan pink salt. These are essentially many of the ingredients used to make homemade keto oatmeal too.
This unsweetened low carb oatmeal has only 2 net carbs per serving. You can read more about the keto unsweetened oatmeal here.
Homemade keto oatmeal with hemp hearts, flaxseed, etc.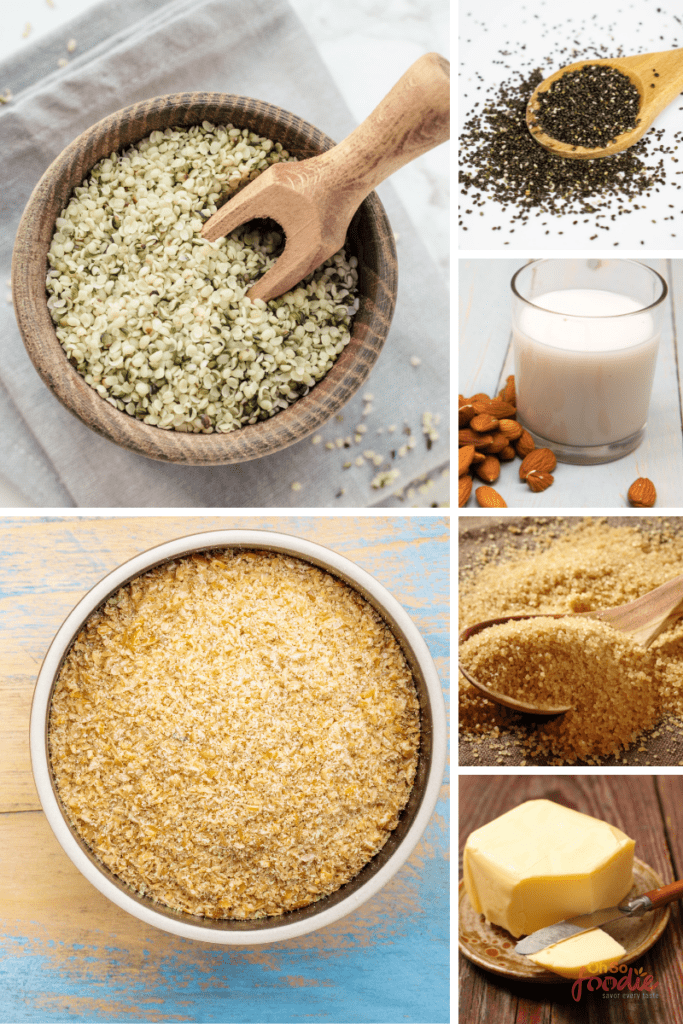 If you've been missing oatmeal, you can make a homemade keto oatmeal recipe. All you will need are ingredients like:
¼ cup of hemp hearts

2 tablespoons of flaxseed meal

1 tbsp chia seeds.

1 cup of a keto friendly milk like coconut milk or almond milk

1 tablespoon of a good keto sugar substitute

1 teaspoon of butter for flavor
Also your favorite optional flavorings like vanilla extract, cinnamon, nutmeg, or other alternatives, etc. After all, the best thing about homemade low carb oatmeal is that you can customize your recipe to your own taste!
To make it, simply combine all the dry ingredients in a saucepan. Then whisk in the milk and the butter and let this cook for 4 minutes or until it thickens up nicely. Serve topped with your favorite keto berries or some chopped nuts.
Keto oatmeal with keto flour and chia seeds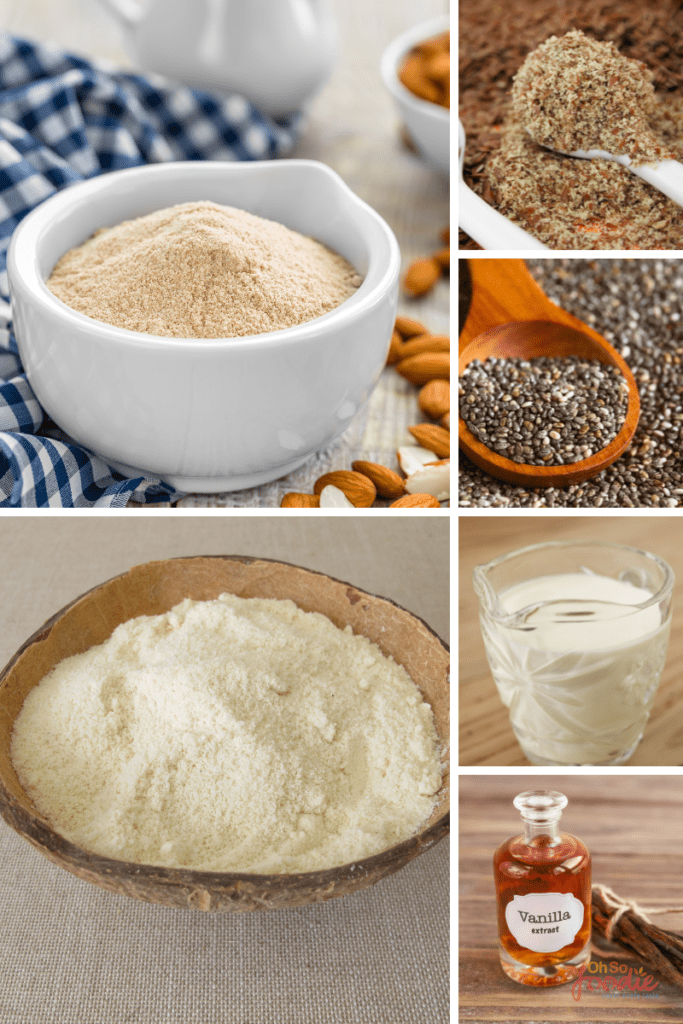 Another way to make a good homemade keto friendly oatmeal recipe is with ingredients like almond meal or almond four, coconut flour, flaxseed meal, chia seeds, heavy cream for thickness, and your favorite flavoring.
Specifically, you will need:
2 tablespoons of almond meal

1 tablespoon of coconut flour

1 tablespoon flaxseed meal

1 teaspoon of chia seeds

1 tablespoon of keto sweetener

½ cup of heavy cream

3 tablespoons of water (set aside)

⅛ tsp vanilla extract or cinnamon
Combine all the dry ingredients in a saucepan, then whisk in the heavy cream until the keto oatmeal starts to thicken, about 3-4 minutes, on low to medium heat.
The additional 3 tablespoons of water are optional. Use it in case the keto porridge becomes too thick for your liking.
The combination of these ingredients undoubtedly makes a richer, creamier keto oats replacement worth trying.
Keto overnight oats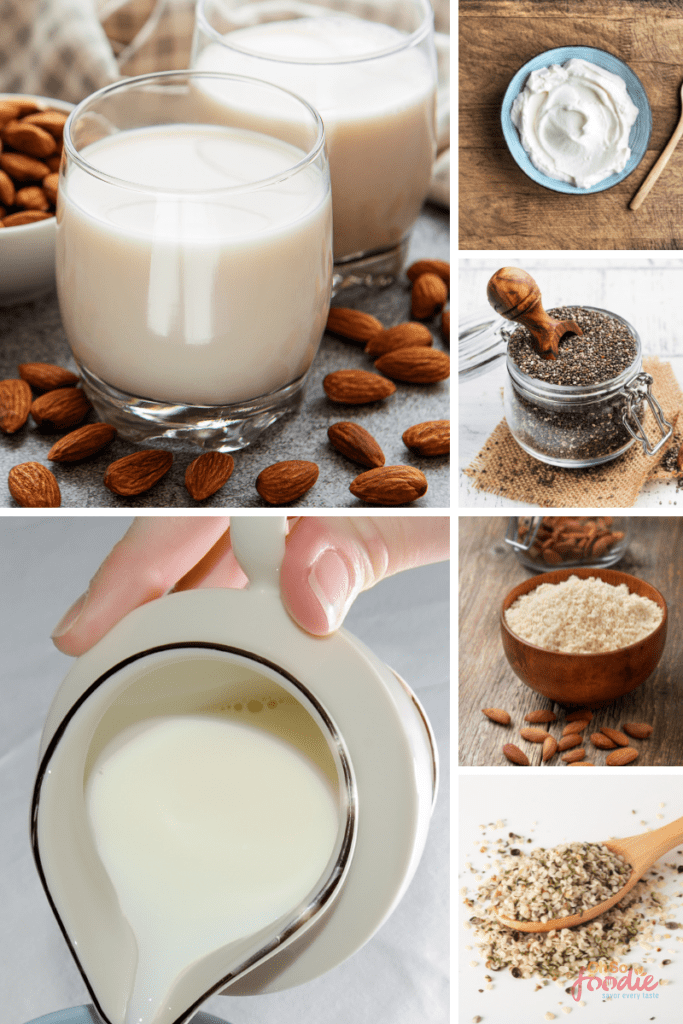 Who even knew you could have overnight oats while following a keto lifestyle? To make some overnight keto oats, you will need:
¼ cup of keto friendly milk, I prefer unsweetened almond milk here

¼ cup of heavy cream

¼ cup of greek yogurt

1 tbsp chia seeds

1 tbsp almond meal

¼ cup of hemp hearts
To flavor this keto oats substitute, I like 1 tablespoon of keto sugar and 1/4 tsp vanilla extract.
Mix all of the ingredients in a large mixing bowl and refrigerate for 5 hours or overnight. It will thicken to the constancy of overnight oats. If it is too thick the next day, simply add 1-2 tablespoons of unsweetened almond milk and mix to loosen up the low carb overnight oats.
Serve topped with berries or unsweetened coconut flakes.
FAQs about eating oatmeal on keto
It's quite easy to buy keto oatmeal. Try Walmart or Amazon for good deals on some of the best brands of keto oatmeal.