Last Updated on November 12, 2022 by Toya
Check out the best sweet corn extract substitute plus 2 other tried and true ways to substitute for sweet corn extract in a pinch!
Sweet corn extract is a highly concentrated extract that captures the milky sweet flavors of sweet corn.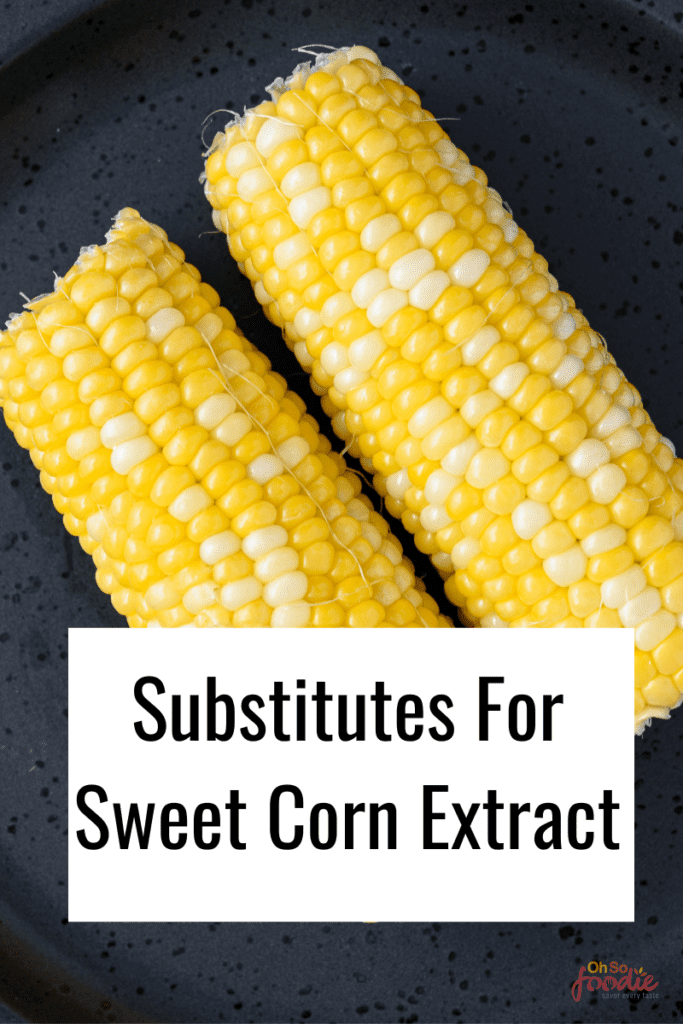 Sweet corn extract is highly popular and used a lot in baking. It is also very versatile and will lend its delightful sweet corn flavor to glazes, sauces, beverages, muffins, cookies, cornbread, cakes, ice cream, and a lot of other desserts.
In fact, sweet corn extract is a great way to add the beautiful flavors of sweet corn in a keto or low-carb cornbread recipe and so it makes an excellent keto cornmeal substitute.
However, if you're making a recipe that calls for sweet corn extract and perhaps you don't know where to buy sweet corn extract – by the way, you can get Amoretti sweet corn extract on Amazon. Or maybe you know where it's sold, but you don't have it on hand and you can't make a grocery run at the moment, here are a few ways to substitute for sweet corn extract.
Common ways to substitute for sweet corn extract
Sweet corn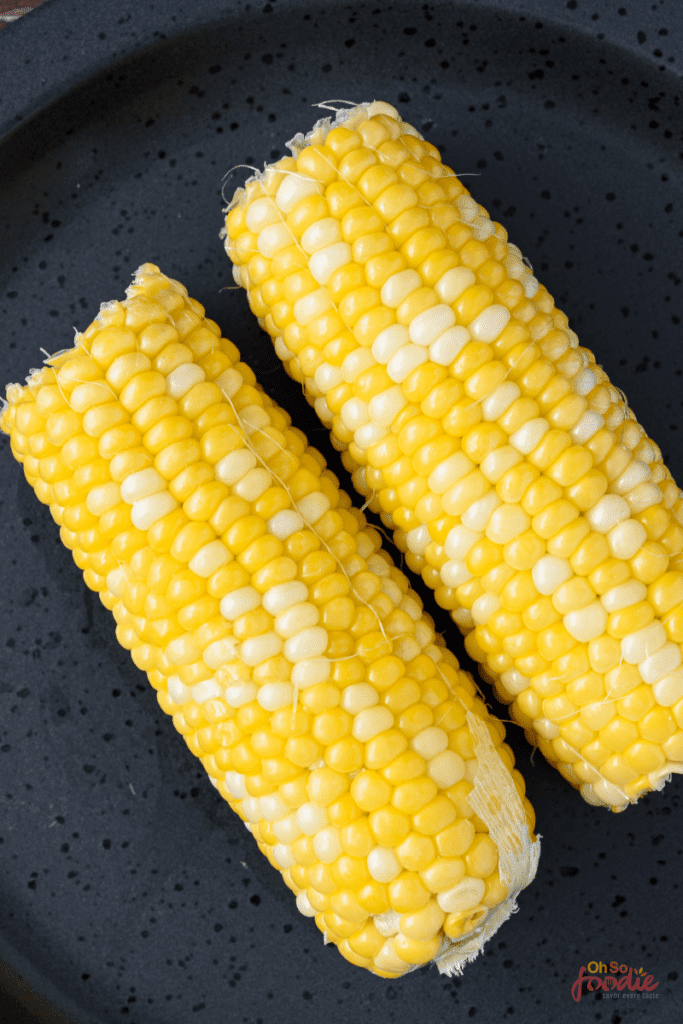 If you have access to sweet corn, it can make the perfect substitute for sweet corn extract. Sweet corn has all the delicious sweet flavors that you'd get from the extract. It's fresh and it's not very hard to find. Nor is it very pricey. Also, sweet corn can easily impart an extra corny flavor to just about any recipe that calls for sweet corn extract.
Working with sweet corn will take a little more work and more time, but you can use sweet corn to make extra corny sweet corn ice cream, corn muffins, cornbread, etc.
Usually, an ear or two of sweet corn is more than enough to make most recipes that need that sweet corn flavor.
But, if you can't find fresh sweet corn, you can use packaged sweet corn too.
Cornmeal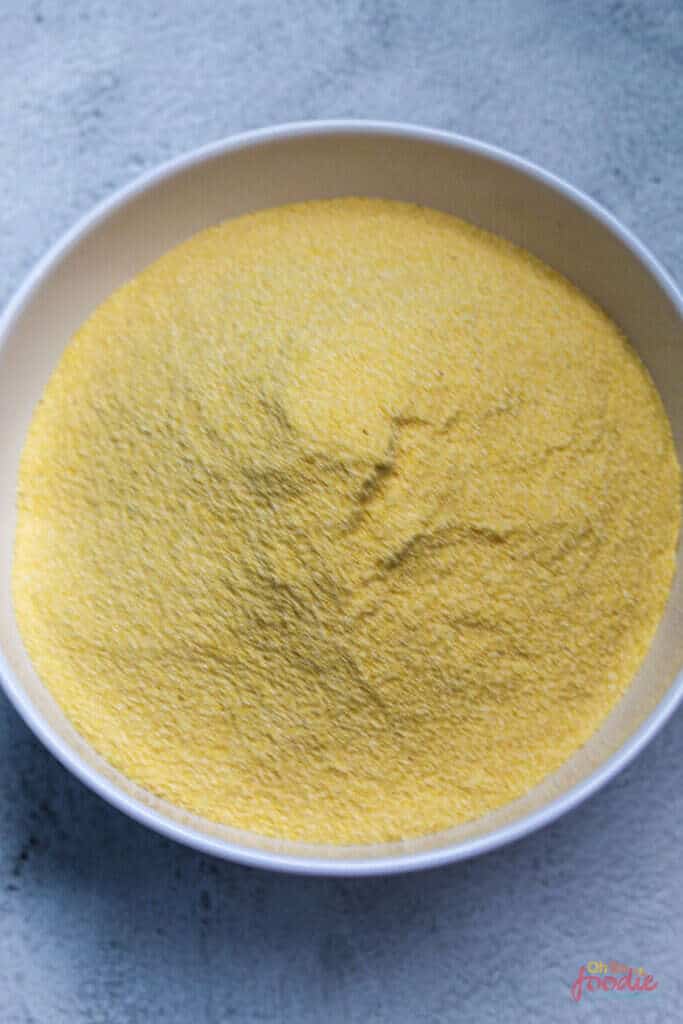 If you have no sweet corn extract, but you have access to cornmeal, it can work well in some cases. Cornmeal lends a sweet corn flavor to many recipes that simply opt for sweet corn extract such as muffins, waffles, tarts, crepes, pound cakes, and more.
If you're making any such recipe and it calls for some sweet corn extract, use cornmeal in its place if you don't have any corn extract.
Most of the recipes listed above are typically made with white flour. The best option is to replace half of the flour with cornmeal so you get a sweet flavor from the cornmeal infused into your recipe.
You can do a little experimenting, but, generally, a good conversion ratio for white flour to cornmeal is 1 cup of white flour to ¼ cup of cornmeal to start, then adjust.
Note, cornmeal does not pack as much flavor as sweet corn extract, so keep this in mind.
Also, cornmeal can be either fine, medium, or coarse. Fine is great to substitute white flour. While medium or coarse cornmeal is better to substitute wheat flour.
Sweet corn powder
Another easy sweet corn extract substitute is sweet corn powder. It is made from sweet dried corn kernels that are ground into a super-fine powder. By the way, it is not cornmeal.
You can use sweet corn powder to add a sweet, fresh corny flavor to recipes like ice cream, biscuits, cookies like milk bar corn cookies, cakes, and more. If you want sweet corn powder you can grab some on Amazon. It is a bit pricey but so worth the price.
There aren't many substitutes for sweet corn extract available, but these three can help you keep mimic the flavor of sweet corn extract in certain recipes in a pinch.