Last Updated on July 27, 2023 by Toya
This is my April 2023 food blog income report. In this report, I will share how much traffic my food blog received, how much money I made, and what I did for the blog in the month of April.
This month my traffic saw a dip. Im not 100% sure if it is due to a Google update, seasonality, or because I worked on the site structure.
Wanna see how this blog started out? Check out my initial income and traffic report here:
Also, feel free to take a look at my May 2023 food blog income report and my June 2023 food blog income and traffic report too.
Food blog overview for April 2023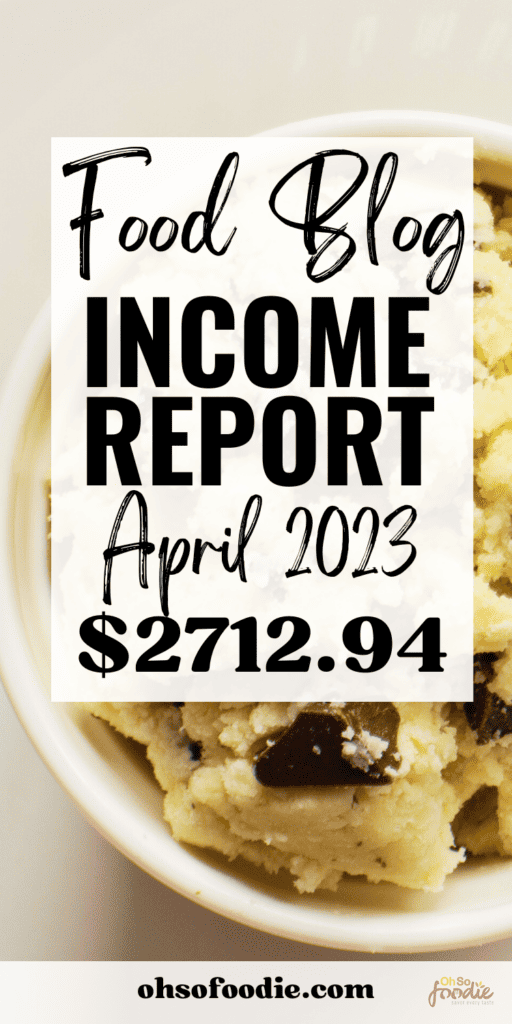 This month I spent more time working on the blog than I have in any other given month recently.
I got the bright idea to fix the appearance of my website by creating silos that accurately reflect the content of the site — Over the years I have branched out from a single sub-niche and added two other sub-niches to the blog.
Although I cannot 100% confirm this, I think this may have affected some of my keywords and how well they rank in Google. I plan to wait it out to see how things shake up for now.
I published 4 recipes and 2 articles.
But generally, I let the blog do its thing. I've been working on the blog for about 10 hours a week over the past few months. I haven't had a lot of motivation to work on it, to be honest. Thankfully, it keeps making me some solid extra month every month.
Traffic
In April, my traffic was a bit lower than the previous month. The decline started towards the end of the month so I'm not sure if it's due to a Google update or if it's due to my changing the site structure. Here is a screenshot of the blog's traffic in April 2023.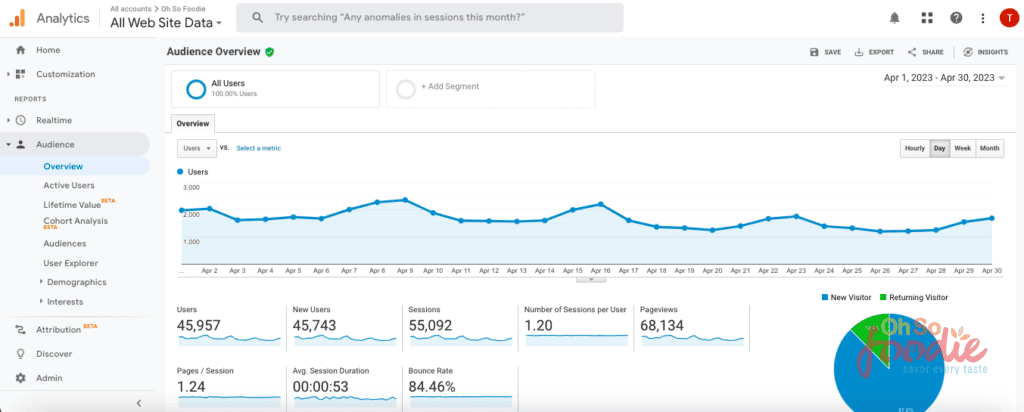 Income
Traffic was lower, and so too was my income. However, overall, my income was okay-ish in the month of April.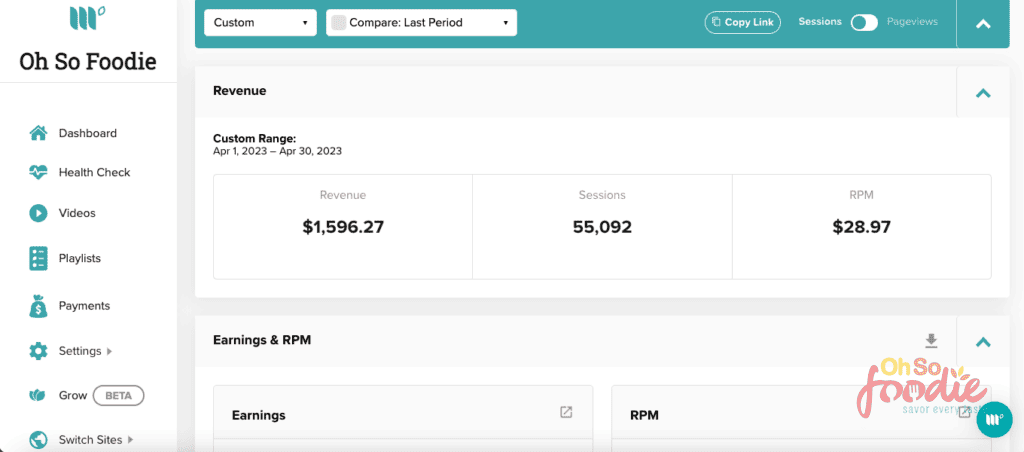 Here's a breakdown of my income for April 2023
Food blog income
Mediavine ads — $1,596.27
Amazon associates — $118.86
Maxbounty — $19.40
Printables store — $154.62
Other affiliates — $823.79
Total revenue: $2712.94
Food blog expenses
Hosting — $49.95
Shopify —$19.95
Canva — $12.95
Short pixel image optimizer — $4.99
Site backup — $10.00
Groceries — $26.05
Lasso — $39.00
Adobe Lightroom — $9.99
Total expenses — $172.88
Net income: $2540.06
Here are the goals I want to achieve for next month
Publish 10 new SEO-optimized articles – both recipes and blog posts.
Grow traffic by 10 – 15%
Will I achieve these goals? Come back next month to see how the blog is doing!
Want to start a food blog for income?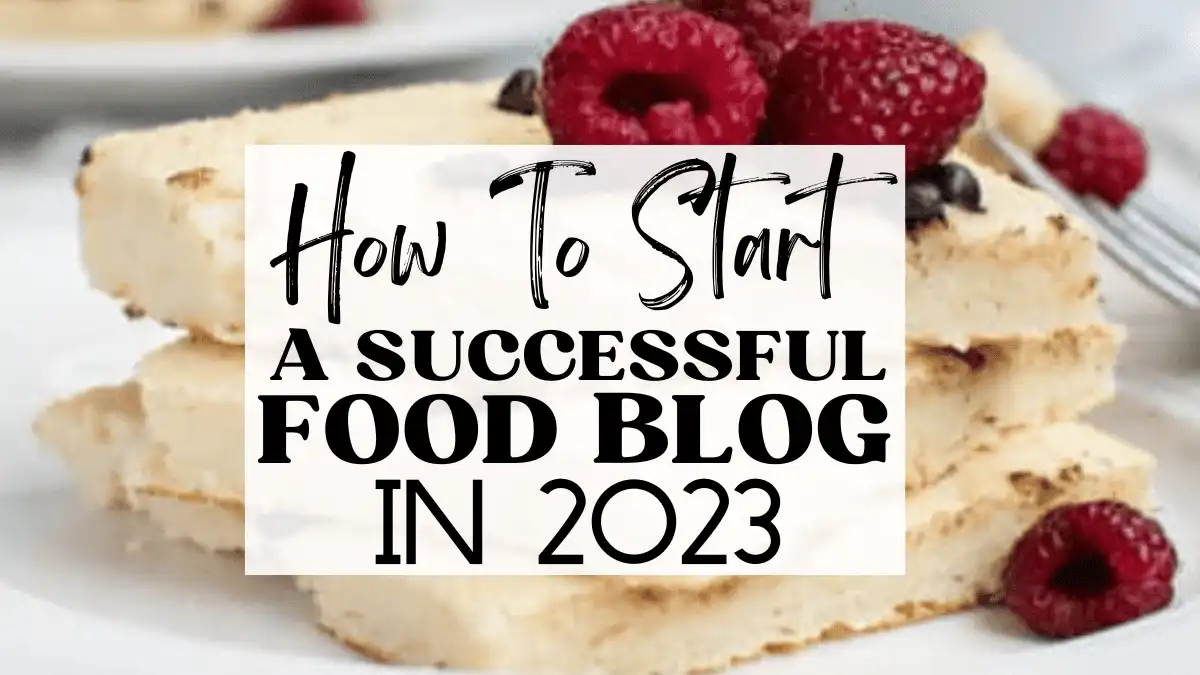 How To Start A Food Blog With Bigscoots In 2023
I've earned more than $250,000 from my food blog which I work on part-time. If you want to learn how to start your own food blog, plus a few tips and resources I highly recommend, then you can click this link to learn how to become a food blogger right now!
We earn a commission if you make a purchase, at no additional cost to you.

Here are the reasons why I think you should give it a try:
I sometimes go months without posting or touching my blog and still earn between $2000-$3500 every single month! This has been ongoing ever since the blog had its first $1000+ month in January 2020. You can check out my income reports here.

The barrier to entry doesn't exist because starting a food blog only requires you to pay for hosting, buy groceries, cook, take photos, and learn how to market on a social media platform or Search engines. You can do all of those things from anywhere in the world and there is no cap on how much you can earn.

Food blogging can be fun.

Blogging is awesome. No matter what day it is, or whether it's the weekend, a holiday, or if you're sick or demotivated and can't show up to work on your blog, etc, as long as you're on an ad network, and you're receiving traffic, you will make money. This makes blogging so reliable and constant.
Learn how Michelle went from $0.00 to $50,000 with affiliate marketing and blogging. Get her exclusive tips so you can start making affiliate marketing work for you too!

Buy Now

We earn a commission if you make a purchase, at no additional cost to you.

Learn all the tips and strategies you need to know to get thousands of monthly page views to your blog from a free traffic source like Pinterest.

Buy Now

We earn a commission if you make a purchase, at no additional cost to you.

Learn how to get thousands of page views to your blog for FREE with these amazing SEO strategies

Buy Now

We earn a commission if you make a purchase, at no additional cost to you.