Last Updated on June 30, 2023 by Toya
This is my December 2019 blog income report in my eighth month of blogging.
Before I start, I hope everyone had a wonderful Christmas Holiday! I had a wonderful time with family and friends. And I loved how my blog progressed too!
Why I'm Blogging My Income & Traffic Reports
There are three main reasons why I'm doing this:
I want to help inspire newer food bloggers with my results. I hope that I can make this blog successful, so that I can show anyone who's starting out or wants to start that is is possible to take a food blog from zero to profitable with dedication and a willingness to learn.

I want to document this journey for myself as well. I hope that documenting this journey can help stay consistent with this food blog.

I want to share the strategies and resources I'm using to learn and grow my blog with other bloggers.
To sum up, I'm sharing these to keep us both motivated
Here's what I think
I believe that many people who start blogging quit before really giving it a chance. It's not common to see much progress in terms of traffic and income in the first few months of blogging (months 1 to 9). Therefore, it can seem like you're failing early on.
Moreover, many people don't see bloggers 'like them' who aren't making much money and getting much traffic as yet. The blogosphere is filled with income and traffic reports from bloggers who choose to share their income and traffic reports when they're already making thousands from the blog.
There is absolutely nothing wrong with this, but sometimes it is more helpful to see unedited progress and pitfalls from day one.
I share these in the hope that it will keep new bloggers motivated and let them see that they can start from scratch and grow if they put in the work and use the right tools.
Also, if you're not yet a blogger, I hope my income and traffic reports will help you build up the courage to start your own blog soon.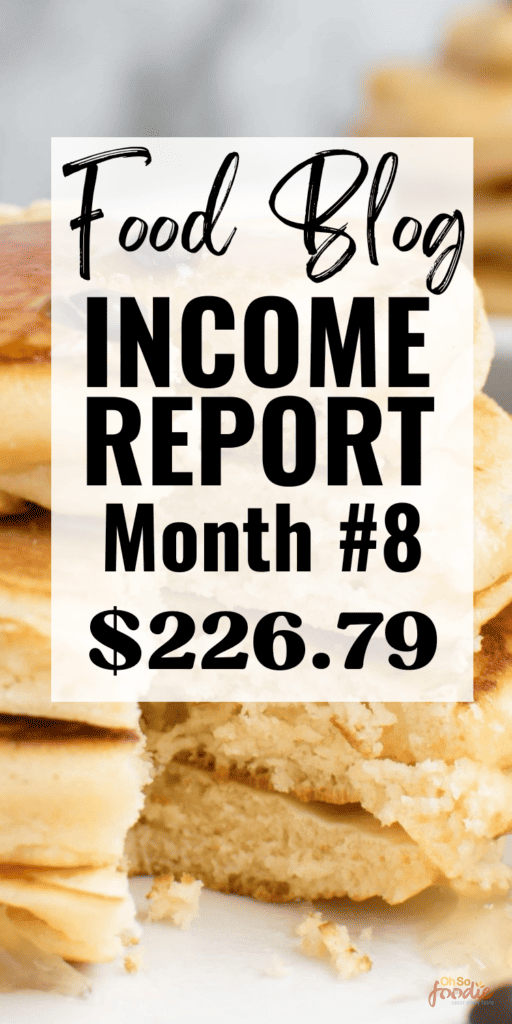 Food blog highlights For December
Pinterest traffic and income continue to improve!
I took one week off from my blog so I could spend time with family and recharge.
Overall, December was a positive month for the blog
As you may know, this blog was launched in May 2019 and this is my eighth blog income and traffic report.
As you can imagine, I am still trying to figure out how to grow this food blog so I can make my first $1000 from it.
If you would like to see my progress over the last 7 months, you should have a look at my previous food blog income and traffic reports below: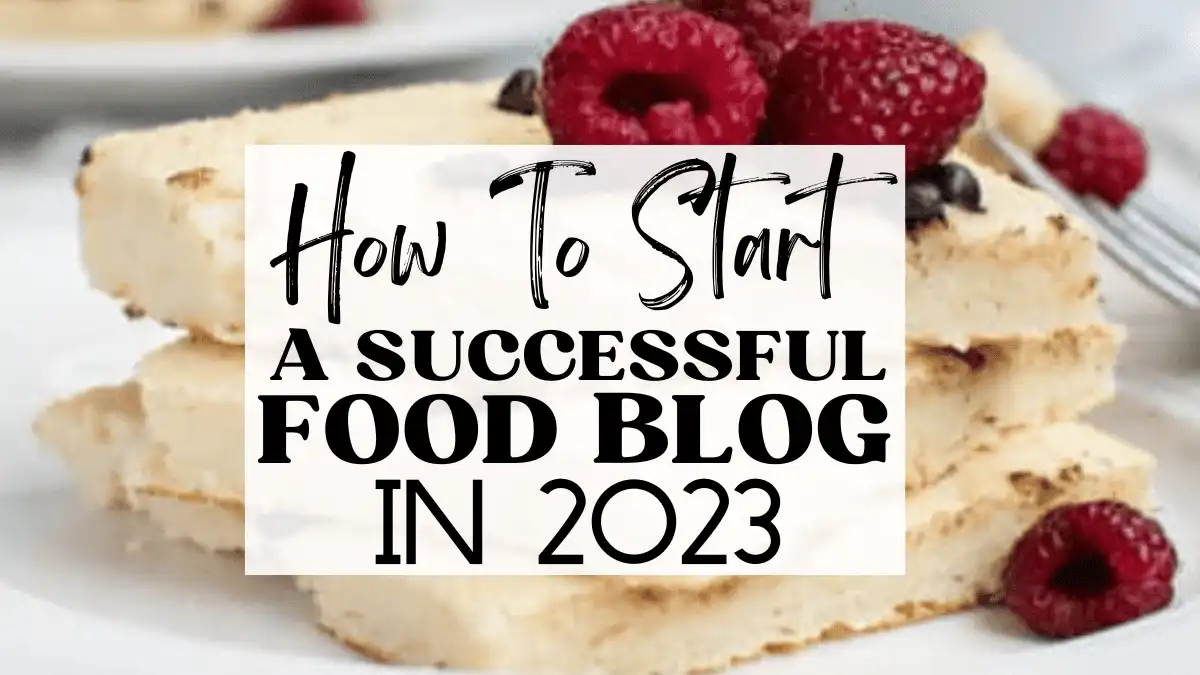 How To Start A Food Blog With Bigscoots In 2023
I've earned more than $250,000 from my food blog which I work on part-time. If you want to learn how to start your own food blog, plus a few tips and resources I highly recommend, then you can click this link to learn how to become a food blogger right now!
We earn a commission if you make a purchase, at no additional cost to you.

The blog goals I set for December 2019 – Was I successful?
GOAL #1: Get 11,000 page views
I set a goal to reach 11,000 page views in December, and, I'm glad to report that I achieved this goal!
I received 14,481 page views in my eighth month of food blogging!

GOAL #2:
Make $150.00 from the blog
Successful!
Here is my earnings breakdown:
INCOME
Ads: $0.00
Amazon associates: $120.51
Other affiliates (including healthful pursuits): $106.28
TOTAL INCOME: $226.79
EXPENSES
Web Hosting: $0.00 (I paid for hosting for a whole year upfront)
Tailwind: $15.00
Canva- $12.95
Groceries – $76.90
TOTAL EXPENSES: $104.85
Net Income: $129.94
GOAL #3:
Publish 8 blog posts
Sucessful!
I published 22 new posts/recipes in December!
I think the impending break that I promised myself toward the end of December motivated me to do more work than I'd ever done on my blog!
I must say, I felt very accomplished in December.
Takeaways from December 2019
I set goals (for accountability and focus) and I'm happy to say that I accomplished all my goals for the month of December.
At the beginning of every month, I will set some blog goals and we will see if I accomplish them! I will outline my goals for January at the end of this post.
PINTEREST
I continued to see great progress from Pinterest. Both my Pinterest traffic and followers grew.
In December, I continued to learn and implement good Pinterest strategies that help with my growth.
In case you want to start using Pinterest to get free blog traffic, I suggest using the tips and tricks from Pinteresting Strategies. I've been using the information from this course to craft my Pinterest traffic strategies from the very beginning.
I also started using Tailwind this month to save time.
What I did to grow in December
I scheduled and pinned approximately 300+ pins.

I joined some more Pinterest Group Boards

I started using Tailwind Tribes. So far I love them.

I published 22 recipes. This was lots of hard work but so worth it!
What I plan to do in January
Continue implementing those practices that worked for me in December. I also plan on learning as much as I can to get better at Pinterest and make my current Pinterest strategy better.

Creating more Pinnable images for my published posts. Other successful bloggers who use Pinterest to market their blogs recommend creating about 5-10 Pinnable images for each post to help increase visibility or reach. I'll spend time working on this in January.
NEW: FREE Organic Traffic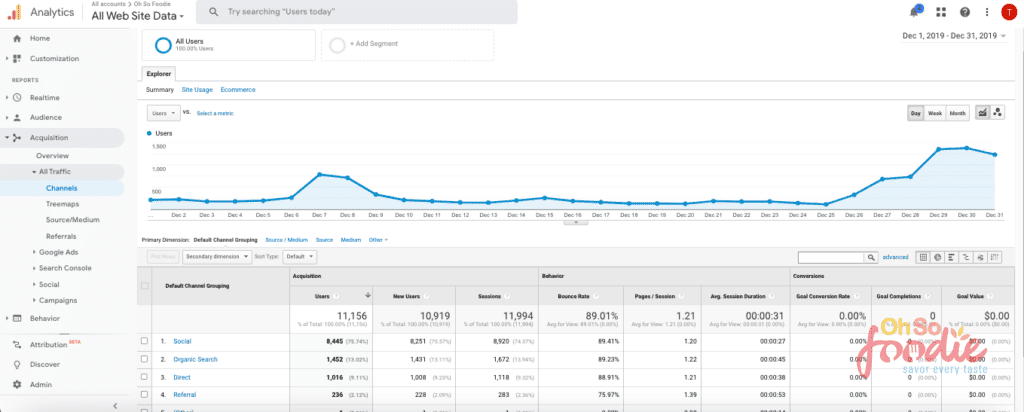 Before December I'd never really paid attention to whether or not I was receiving organic traffic to my blog.
But, I took a peak and saw that I received 1453 organic sessions in December. This is definitely something I want to work on increasing moving forward.
If you want to improve your own SEO and search traffic, I suggest using the strategies from Stupid Simple SEO. I bought this SEO e-course and have never regretted the purchase. I plan to use it to help improve my Search Engine traffic in the coming months.
Blog Goals For January 2020!
1. Get 18,000 page views by the last day of January 2020.
2. Make $300 from my blog.
3. Publish 10 blog posts/recipes.
4. Try to double my SEO traffic
Will I achieve these goals at the end of January? Stick around to find out how I'm doing!!
Also, if you have any questions at all, leave a comment and I will help out to the best of my ability.
I would love to know your plans for your blog this month! Share with me in the comments below!
---
Learning Materials I Highly Recommend
Learn how Michelle went from $0.00 to $50,000 with affiliate marketing and blogging. Get her exclusive tips so you can start making affiliate marketing work for you too!

Buy Now

We earn a commission if you make a purchase, at no additional cost to you.

Learn all the tips and strategies you need to know to get thousands of monthly page views to your blog from a free traffic source like Pinterest.

Buy Now

We earn a commission if you make a purchase, at no additional cost to you.

Learn how to get thousands of page views to your blog for FREE with these amazing SEO strategies

Buy Now

We earn a commission if you make a purchase, at no additional cost to you.