Last Updated on July 27, 2023 by Toya
This is my May 2019 blog income report for my first month as a food blogger. In this post, I explain how I plan to make money blogging and all other important blogging events that took place in the last month.
Why I'm sharing the journey of my food blog via my income & traffic report
Many people often wonder if food blogs are profitable and how they get that way. Obviously, not all of them are, but with the right strategies and information, you can make any food blog…or any blog for that matter successful and profitable.
Therefore, I'm sharing my journey so anyone who wishes to can see the process. My goal is to make this food blog profitable and to make money from it via Mediavine ads within 1 year. I am sure I can do this. And so, if my journey inspires just one person to start a food blog that can potentially change their life, then my work would have been done!
So here are my reasons for sharing these income and traffic reports:
1. I want to be able to document the growth of my blog.
2. I want people to see that it is possible to make money from food blogging and ultimately create a better life for themselves.
If you're someone who would like to start, I created a detailed, step-by-step guide on how to start up a food blog with Bigscoots. If you use my link, you can receive a 25% discount to start your food blogging journey this month!
This was the first month of the blog so there was little to no progress but I still want to share it so you see that everyone starts from scratch…and that's completely okay!
Here's what I think
I suspect that many people who start blogging quit before really giving it a chance. Generally, you don't seem to see much progress in terms of traffic and income in the first few months of blogging. Therefore, blogging seems useless and it is very easy to quit something that isn't 'working'.
Also, many people don't see bloggers 'like themselves' who aren't making much money and getting much traffic as yet. After all, most income and traffic reports from bloggers seem to be from the bloggers making 5k – 100k per month!
There is absolutely nothing wrong with that at all. But I hope my income reports can help inspire the average person to see that they can start from nothing and make their food blog into…something!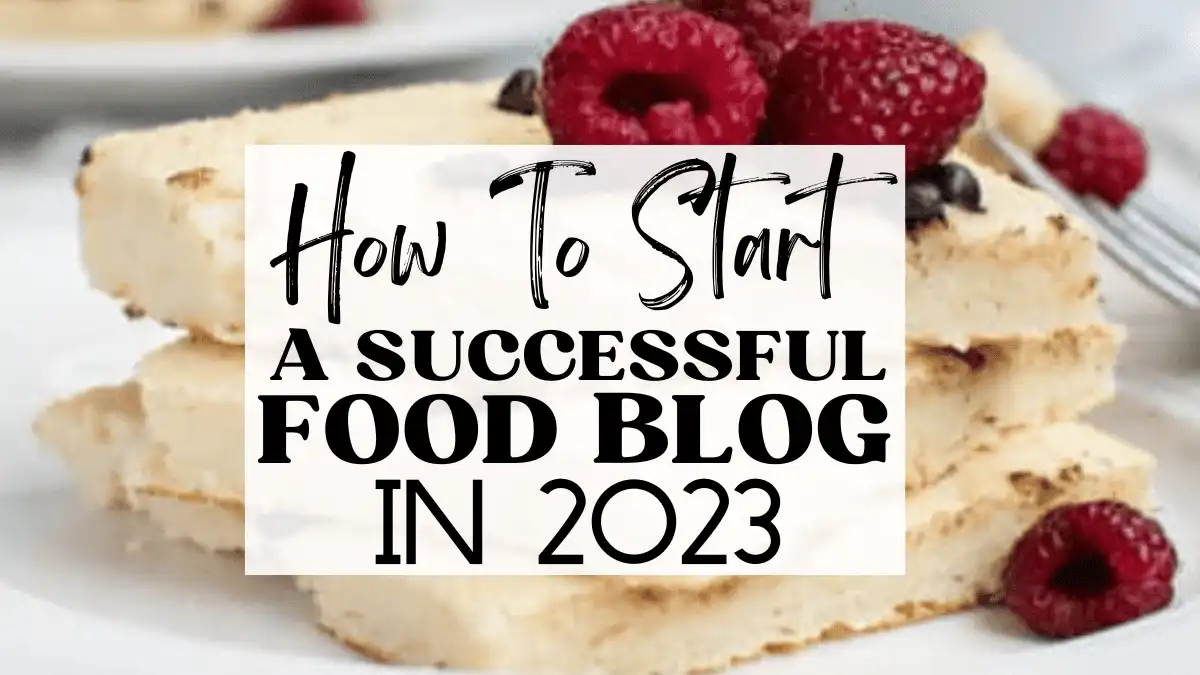 How To Start A Food Blog With Bigscoots In 2023
I've earned more than $250,000 from my food blog which I work on part-time. If you want to learn how to start your own food blog, plus a few tips and resources I highly recommend, then you can click this link to learn how to become a food blogger right now!
We earn a commission if you make a purchase, at no additional cost to you.

Highlights for the first month
I've had a blog before, so I know that when starting out, it's very important to start marketing on Pinterest. However, before I started marketing, I focused on setting up my blog properly.
I set up my blog following the steps outlined here. (How to set up a food blog)
It took me about 2 weeks to get everything set up.
Then, I started publishing content. For the month of May, I published a total of 4 recipes on the blog.
I also created my Pinterest account. I've blogged before, so I know how important it is to start marketing on Pinterest if you want quick traffic.
Income for the first month
I made $0.00 in my first month of food blogging. This was to be expected because my main focus was on setting up the blog and publishing some content.
Total income: $0.00
Blog Expenses
Web hosting: $75.00 (I paid for Siteground for a full year upfront)
Canva: $12.95
Groceries: $33.07
Total expenses: $121.02
Traffic

I got a total of 121 page views to the blog in its first month. I'm sure most of these views were from myself since I did not focus on marketing the blog in May.
Blog goals for June 2019
1. Get 2000 page views by the last day of June.
2. Make eye-catching pins to market the blog on Pinterest daily.
4. Make at least $1 on my food blog
5. Publish 10 blog posts/recipes
Will I achieve these goals at the end of June? Stick around to find out how I'm doing!!
I'd love to know what your blog goals are for June. Share with me in the comments below!