Last Updated on July 27, 2023 by Toya
This is my March 2020 blog income report in my eleventh month of blogging.
In March, I almost doubled my monthly traffic! I'm really shocked at how much traffic this new blog is getting from Pinterest!
Why I'm sharing my food blog income & traffic reports
I'm sharing these in the hopes that other aspiring food bloggers will see them and use the tips I'm sharing to grow their own food blogs!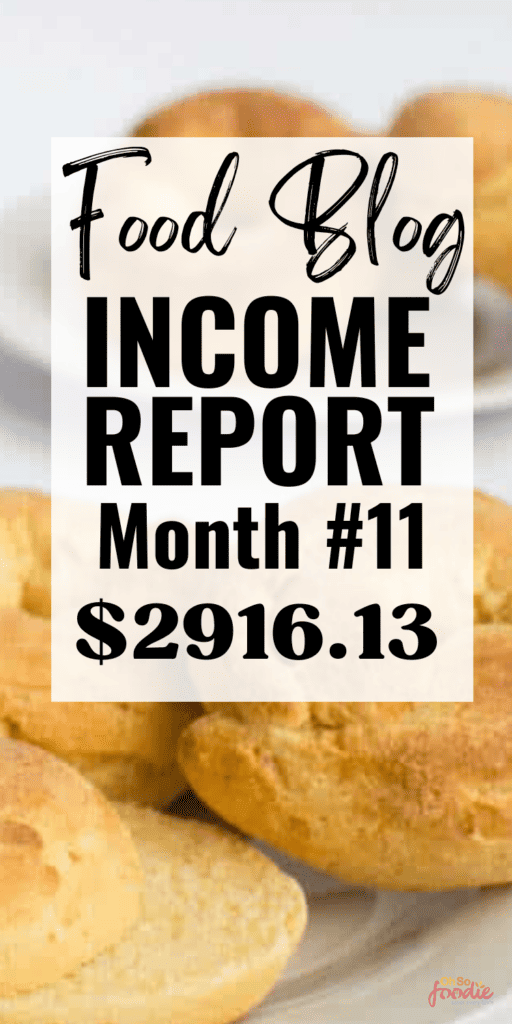 Food blog highlights For March 2020
Overall, March was an excellent month for the blog. I got more than 140,000 page views overall, increased my income, and increased my SEO traffic.
Food blog progress so far:
I launched this new food blog eleven months ago. If you would like to see my progress over the last 10 months, you should have a look at my previous food blog income and traffic reports below:
Now let's see how the blog performed in March!
Food blog goals I set for March 2020
GOAL #1: Increase traffic to 90,000+ page views
My monthly page views grew to 149,058 age views in March! Pinterest is truly an excellent source of traffic for food blogging!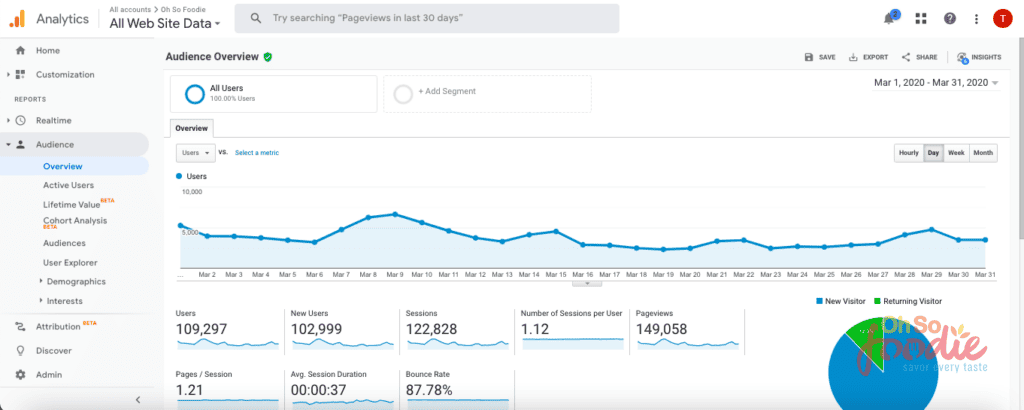 GOAL #2: Earn $2000+ from the blog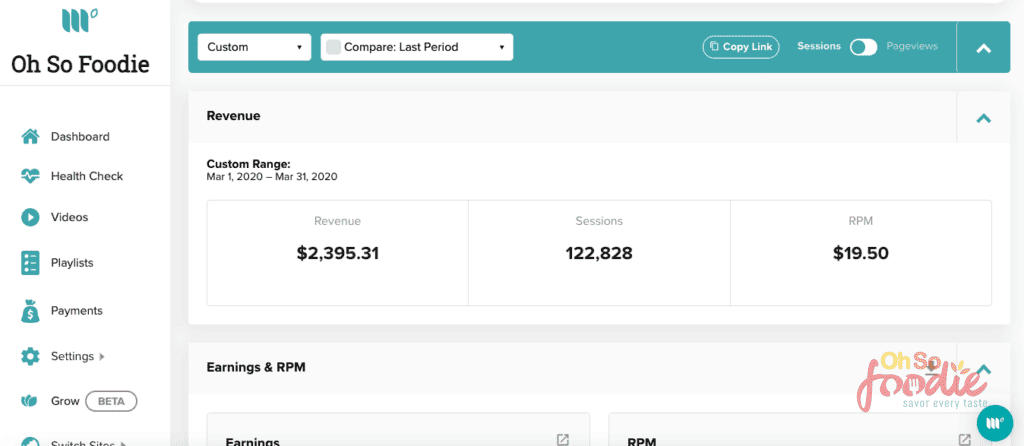 Successful!
Here is my earnings breakdown:
INCOME
Mediavine Ads: $2395.31
Amazon associates: $379.92
Other affiliates: $140.90
TOTAL INCOME: $2916.13
EXPENSES
Web Hosting: $0.00 (I paid for hosting for a whole year upfront)
Tailwind: $15.00
Canva: $12.95
Groceries: $85.24
TOTAL EXPENSES: $113.19
Net Income: $2802.94
GOAL #3: Publish 8 new recipes.
Successful!
I published 12 new posts/recipes in March.
GOAL #4: Get 6000 sessions from SEO
Successful
I was able to get 11,040 sessions from SEO in March 2020!
Takeaways from March 2020
PINTEREST
Pinterest continues to surprise me each month. The platform is an absolute goldmine for food bloggers for sure! Im so glad I started focusing on Pinterest to grow my blog traffic from the very beginning.
If you want to know how Im using Pinterest to generate all this free traffic, I recommend that you check out the Pinning Strategies taught in this course.
I got 149,000 page views in my 11th month as a food blogger! Don't miss out on the opportunity for you to get free traffic yourself! You can get Pinteresting Strategies to start learning awesome tips for growing your traffic here.
Organic Traffic Update
I did not spend a lot of time on SEO.
SEO does not provide quick traffic as Pinterest does. According to people who focus heavily on SEO, it takes about 6-12 months for search engines like Google to start trusting your new blog and start sending traffic to it.
I guess Google is starting to trust my site more since I more than doubled my SEO traffic in March 2020.
If you want to improve your own SEO and search traffic, I suggest using the strategies from Stupid Simple SEO. I bought this SEO e-course and have never regretted the purchase. It's the perfect SEO Course for both beginners as well as people who are already knowledgeable about SEO but want to learn new strategies for growth.
Blog Goals For March 2020!
1. Maintain page views at 146,000 page views or grow (not sure how this will go as yet)
2. Earn $3000+ from the blog
3. Publish 10 new recipes.
4. Get 13,000 sessions from SEO
Will I achieve these blog goals at the end of April? Stick around to find out how I'm doing!!
Also, if you have any questions at all, leave a comment and I will help out to the best of my ability.
I would love to know your plans for your blog this month! Share with me in the comments below!
And, if you're ready to start creating your own food blog, check out my easy guide here: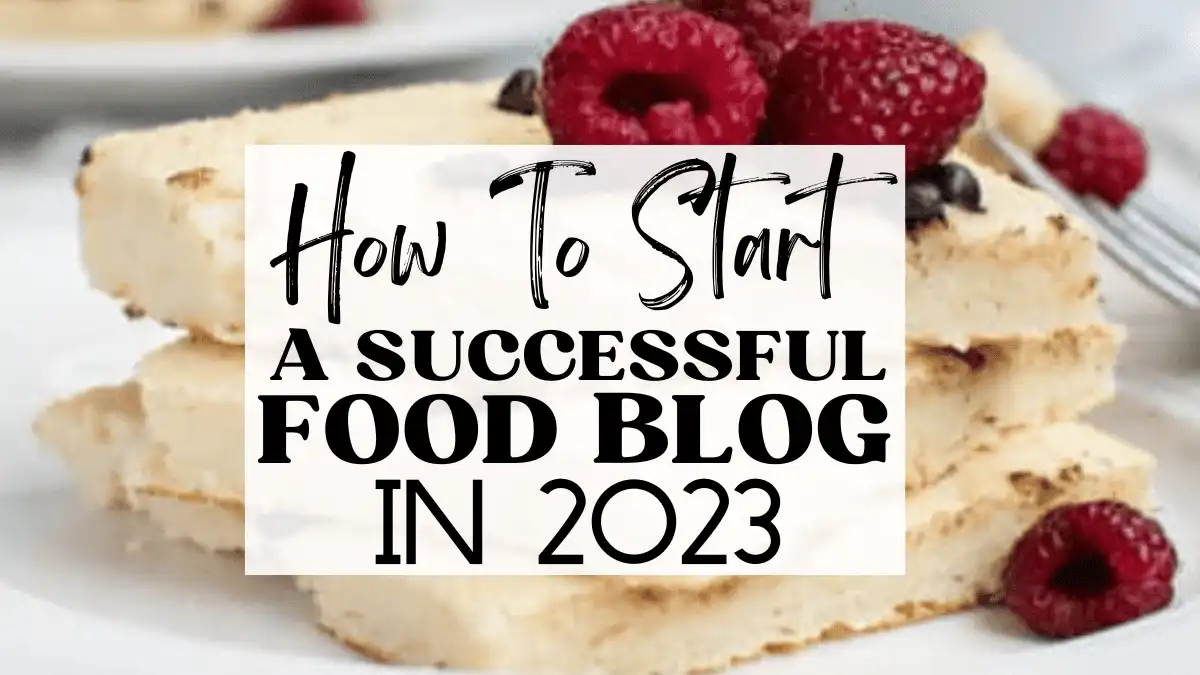 How To Start A Food Blog With Bigscoots In 2023
I've earned more than $250,000 from my food blog which I work on part-time. If you want to learn how to start your own food blog, plus a few tips and resources I highly recommend, then you can click this link to learn how to become a food blogger right now!
We earn a commission if you make a purchase, at no additional cost to you.

---
Learning Materials I Highly Recommend
Learn how Michelle went from $0.00 to $50,000 with affiliate marketing and blogging. Get her exclusive tips so you can start making affiliate marketing work for you too!

Buy Now

We earn a commission if you make a purchase, at no additional cost to you.

Learn all the tips and strategies you need to know to get thousands of monthly page views to your blog from a free traffic source like Pinterest.

Buy Now

We earn a commission if you make a purchase, at no additional cost to you.

Learn how to get thousands of page views to your blog for FREE with these amazing SEO strategies

Buy Now

We earn a commission if you make a purchase, at no additional cost to you.