Last Updated on July 23, 2023 by Toya
Are you missing rice on keto? If you are, then you must be looking for keto rice substitute ideas that actually taste good. Thankfully, there are 6 great ways to replace rice on keto, so you can enjoy rice recipes without any of the guilt or carbs!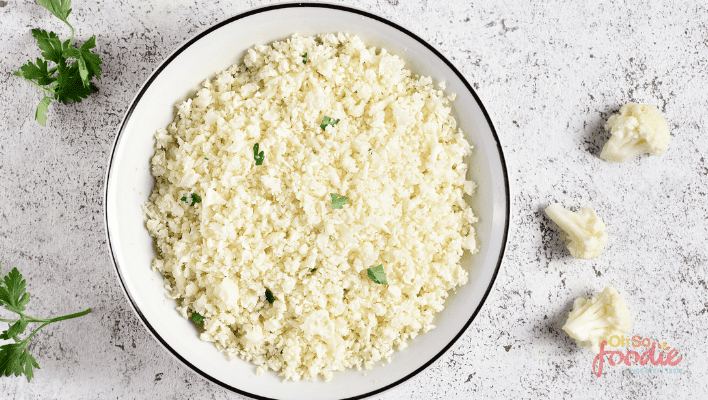 Everyone knows that rice is not recommended on keto as it's very high in carbs. In fact, 1 cup of cooked white has approximately 38 grams of carbs, and 1 cup of cooked brown rice has 52 grams of carbs. In just 1 cup of rice, you've got more than the average carb allowance for an entire day!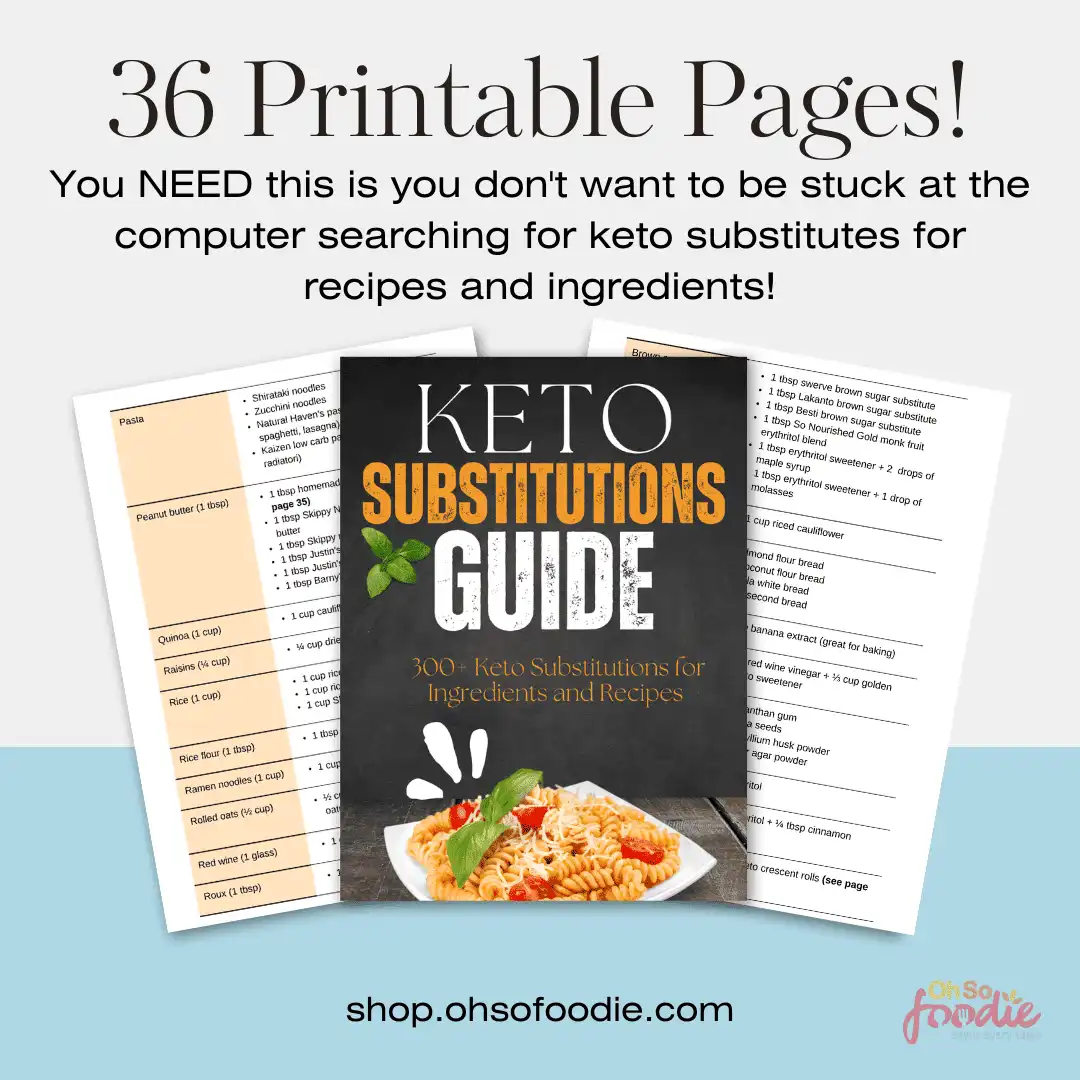 Therefore, it is paramount that one finds some good low carb rice substitutes as soon as possible. Today, you will find 6 keto rice replacements that are easy to make or find so you never have to resort to the high-carb stuff!
So, what are the best low carb rice substitutes?
The best low carb rice substitutes are cauliflower rice, cabbage rice, riced Brussels sprouts, riced broccoli, palmini low carb rice, and Konjac rice. Each will be discussed in more detail below.
Keto substitutes for rice
Cauliflower rice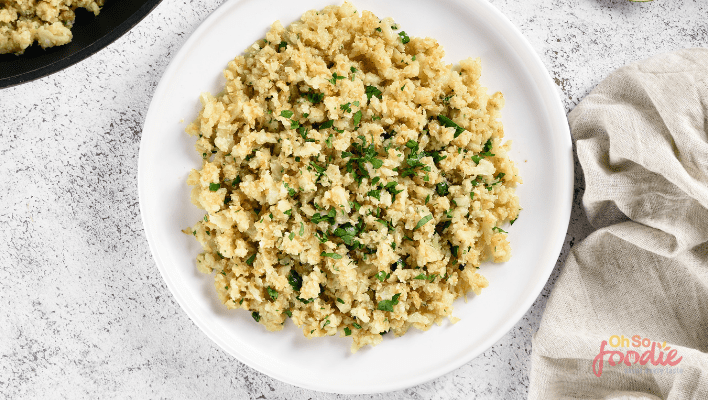 Cauliflower is one of the most popular rice substitutes for keto. This style of keto rice is made with cauliflower of course and is typically either grated with a grater or pulverized in a food processor until cauliflower rice granules form. Cauliflower rice can be used in the same way that rice is used.
Cauliflower rice is the most popular keto rice substitute and with good reason too since it's cheap, can take on a lot of different flavors, and is very versatile. It can be used to make virtually all types of keto friendly rice recipes. This means you can use it as a side dish of 'plain rice, or you can use it to make Mexican rice, cilantro lime rice, stir-fried rice, fried rice, and dirty cauliflower rice, it's also used in many keto casserole recipes and so much more.
Cauliflower rice is an awesome rice replacement for keto, so always try to keep a head of cauliflower in your fridge in case you get the fancy for rice.
Substitution: 1 cup of cauliflower rice = 1 cup of rice
Cabbage rice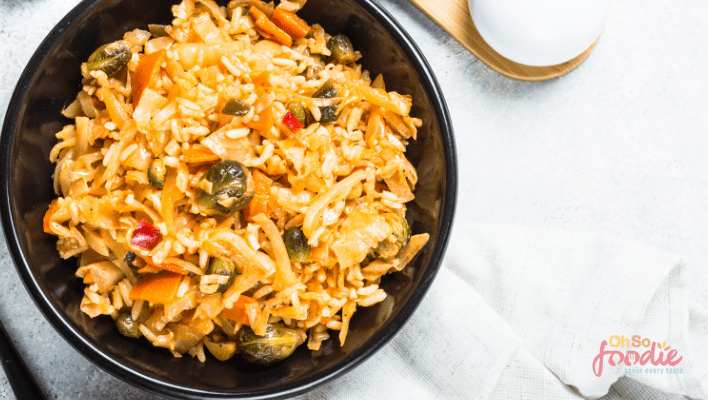 Another low carb vegetable that can be used to make keto friendly rice is cabbage. To make this super easy keto rice alternative, simply cut your cabbage into 4 to 6 smaller pieces, then place it in the food processor. Select the chop option and allow the food processor to shred those large chunks of cabbage into smaller rice-like pieces.
Use the riced cabbage to make any kind of 'keto cabbage rice' that you desire. This includes yellow rice, Mexican rice, fried rice and so much more. Cabbage rice contains approximately 2 net carbs per cup compared to the 45 grams of carbs contained in 1 cup of regular rice.
1 cup riced cabbage = 1 cup rice
Riced Brussels sprouts
Another low carb vegetable that can be riced and used as a substitute for rice on keto is Brussels sprouts. To make riced Brussels sprouts, simply cut the Brussels sprouts in half, then add them to a food processor and process until it looks like rice. Use it to make low-carb versions of your favorite rice dishes but with so much fewer carbs.
1 cup of Brussels sprouts rice has approximately 5 grams of net carbs.
1 cup riced Brussels sprouts = 1 cup rice
Best Keto Meal Plan For Real Results
Custom Keto Meal Plans Just For You!
Keto doesn't have to be SO HARD!
In fact, keto can actually be easy with the help of a Keto Meal Plan Customized to Your Body, Situation, Goals, and Taste Buds!
This easy-to-follow custom keto meal plan removes all the guesswork out of keto eating and it isn't restrictive. It is perfect for you if you want to get real results without wasting hours on Pinterest, Google, or Tiktok searching for keto recipe ideas that aren't guaranteed to turn out well!
Check it out if you're looking for a way to eat foods you enjoy while burning fat!
Click the button below to take a short 1-minute quiz and get the best keto meal plan customized just for you!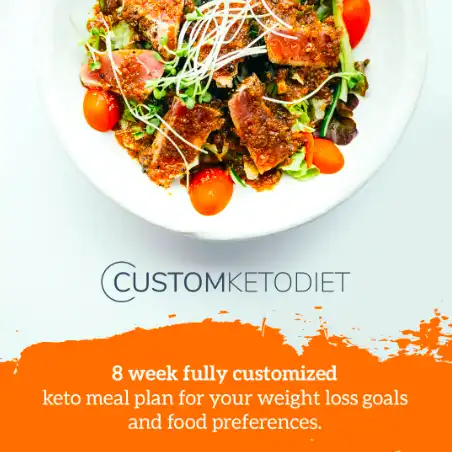 We earn a commission if you make a purchase, at no additional cost to you.

Riced broccoli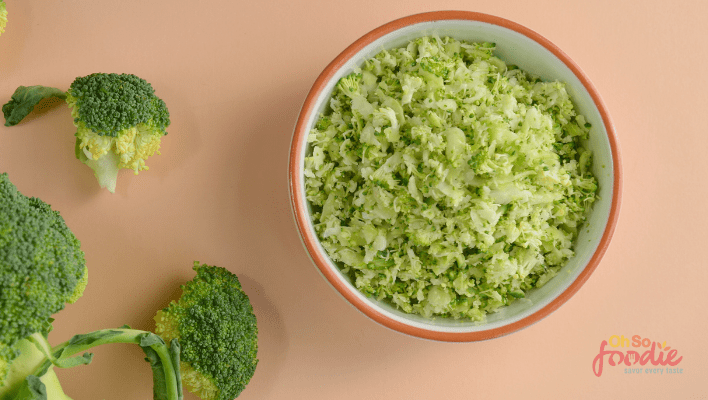 Broccoli can also be made into a simple keto replacement for rice. Broccoli is a keto-friendly vegetable with only 4 grams of net carbs per cup which makes broccoli rice an awesome keto substitute for rice in a pinch.
To make broccoli rice, cut the broccoli, including the florets and stems into small chunks that can fit into a food processor and process until the broccoli has the consistency of rice.
Broccoli rice isn't a very popular keto friendly rice alternative, but it can take on flavors quite well so you can make it into something wonderful. My favorite way to make broccoli rice is to sautee the riced broccoli in some butter with lots of fresh garlic, some pepper, salt, and sometimes a little all-purpose seasoning.
1 cup riced broccoli = 1 cup rice
Palmini low carb rice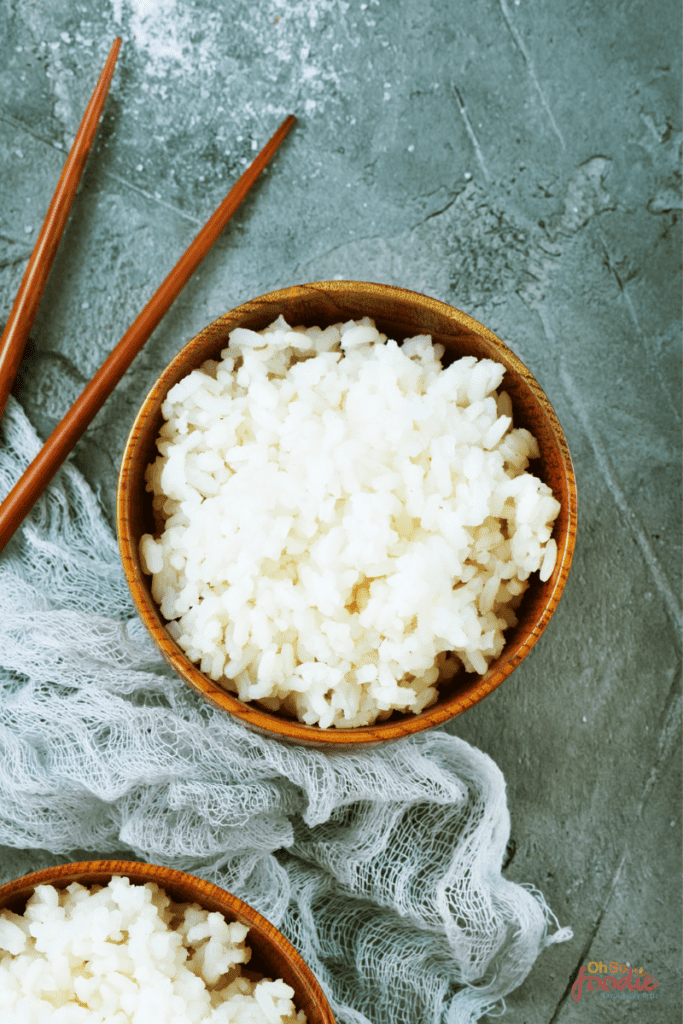 If you're not too interested in making your own keto rice, there are some store-bought keto rice alternatives worth trying. These include the palmini low-carb rice which is made from hearts of palm. Palmini rice is the perfect low carb alternative to rice if you want something that requires very little prep time. It also works for vegan, vegetarian, paleo, and of course, keto lifestyles and has only 4 grams of carbs in each serving.
Use this handy low carb rice alternative to make delicious recipes including low carb stir-fries, Mexican rice, cilantro lime rice, rice salad, spinach rice, and more. If you don't want to make your own rice, you can grab yourself some palmini low carb rice on Amazon at a fairly reasonable price.
Konjac rice – better known as an actual no carb replacement for rice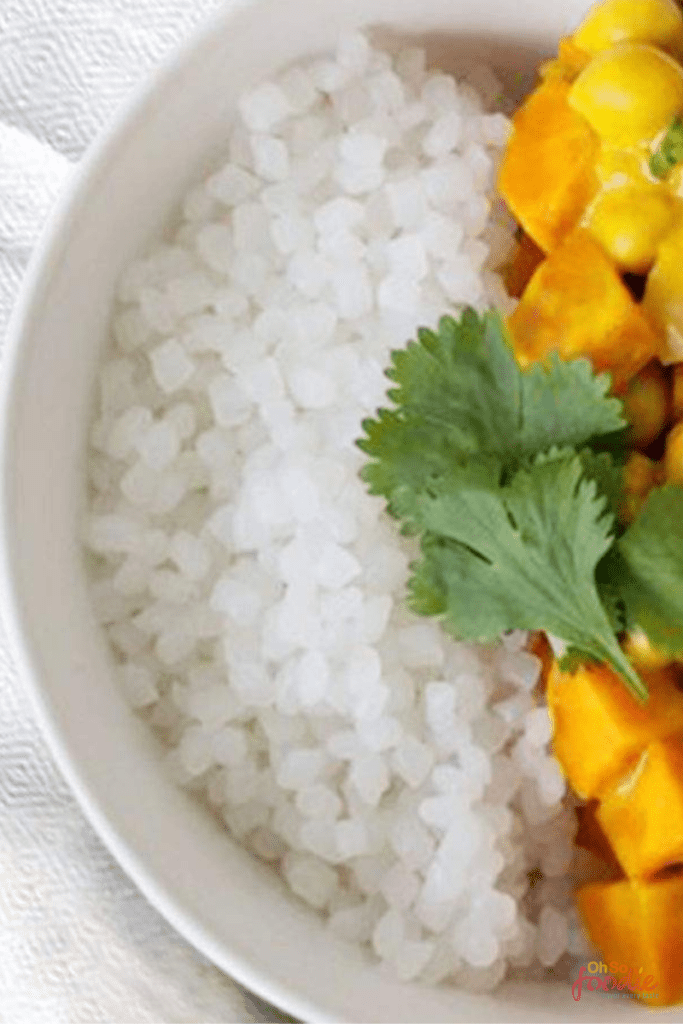 This is a type of water-soluble rice made with water and Konjac flour. Konjac flour is a powder that is made when the starchy roots of the Konjac plant are crushed. Surprisingly, Konjac flour has carbs, but they're all from fiber which means that Konjac flour has o net carbs. Therefore, the rice it produces is an amazing keto rice replacement as it has 0 net carbs in every serving.
Konjac rice has no flavor, so you can add your own flavor to it and it will easily take on any flavor – anything you like that fits within a keto lifestyle. In my opinion, this makes konjac rice one of the best, if not the best keto rice substitute.
If you ever get tired of cauliflower rice or cabbage rice, you should definitely consider giving this store-bought keto rice alternative a go. You'll be pleasantly surprised at how good you can make this no carb rice with a few spices, herbs, sauces, and other add-ins! I've tried a few different brands, but YUHO Shirataki Konjac Rice on Amazon has been my favorite so far.
Who know that there was a low carb substitute for rice such as this one?
FAQs about rice substitutes on keto
Is brown rice keto-friendly?
Is there a carb free rice alternative?
There is actually a carb free alternative to rice called Konjac rice. It is made from konjac flour and water and can be used to make all sorts of keto friendly rice recipes. On the package label, you will see that konjac rice has some carbs list, however, all the carbs in konjac rice are from fiber which means that konjac rice has 0 grams of net carbs per serving.
Recipes with rice substitutes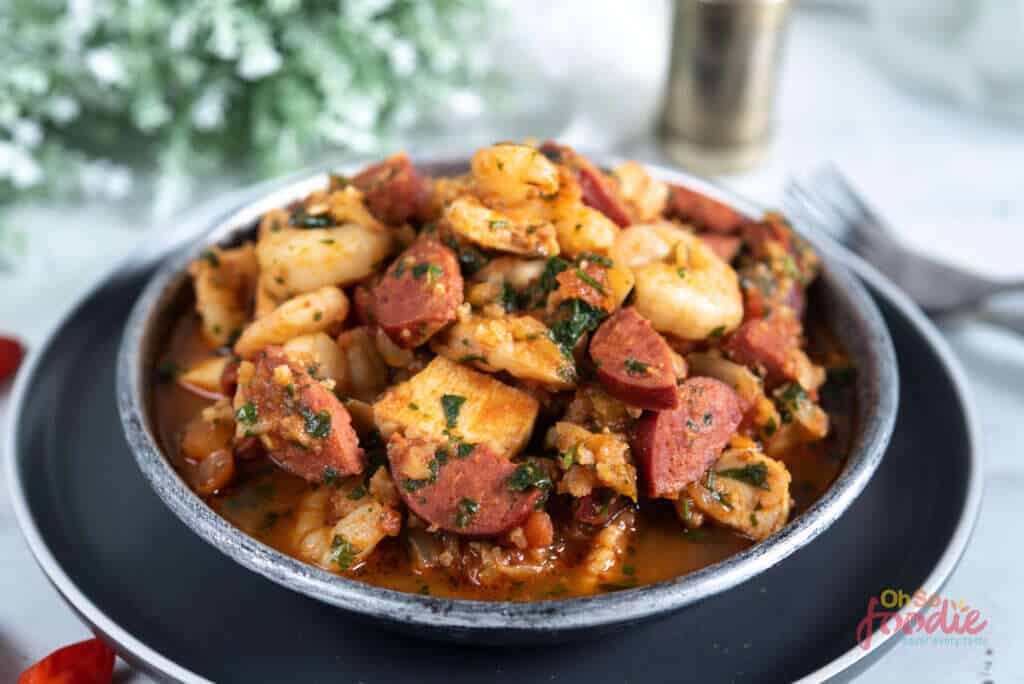 More keto substitutes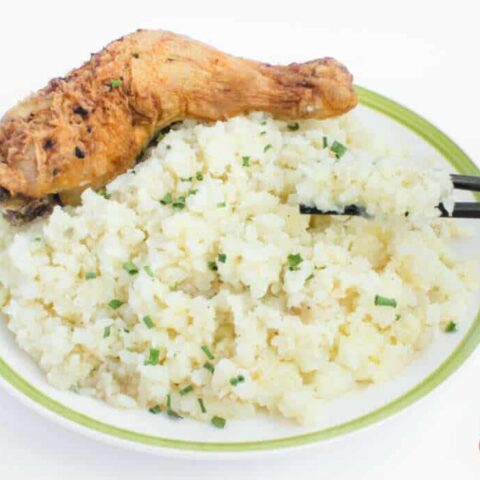 Best Keto Rice Substitutes
Check out this simple keto rice substitute that you can make in just 10 minutes! Also, check out 5 more great rice substitutes that are keto-friendly!
Ingredients
1 medium head cauliflower
½ teaspoon Himalayan salt
Black pepper, to taste
2 tablespoons olive oil
Instructions
Gather your ingredients in one place.
Then separate the cauliflower into florets and place those in a microwave-safe bowl and cover with a paper towel.
Microwave the cauliflower florets for 2 minutes.
Once this is done, place the cauliflower in your food processor and process until you have a rice-like consistency.
Heat the olive oil in a skillet until very hot. This will take about 2 minutes.
Add the cauliflower rice to the hot oil making sure to season with salt and pepper.
Cook the cauliflower for 3 minutes, with no lid on.
Serve!
Nutrition Information:
Yield:

4
Amount Per Serving:
Calories:

69
Total Fat:

7.1g
Carbohydrates:

7.6g
Fiber:

3.6g