Last Updated on March 9, 2023 by Toya
Is yellow squash keto friendly? How many carbs are in this variety of summer squash. Find out all the answers to these questions plus lots of other important information about yellow squash.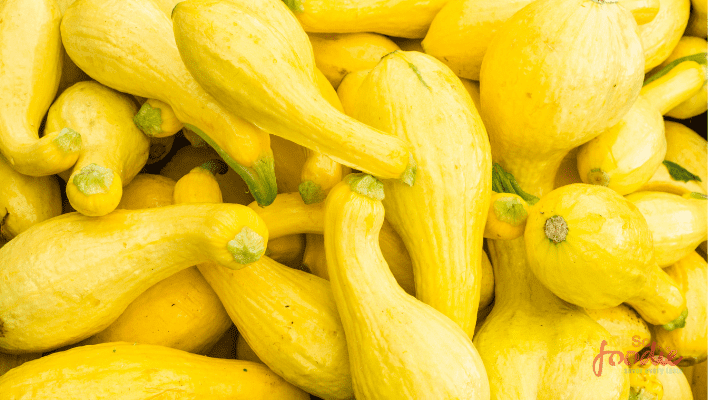 Is squash keto?
When it comes to vegetables, squash can be a bit tricky for many people. Mainly because there are many varieties of squash with each of them having varying amounts of carbs.
Nonetheless, if you're one of those who is wondering if you can have yellow squash for keto, then the good news is that you can indeed eat yellow squash on keto.
In fact, yellow squash is one of those keto foods, that you can do so much with while sticking to your daily macro limit.
So, feel free to grab some when next you go grocery shopping and enjoy some delicious keto yellow squash recipes!
How many carbs are in yellow squash?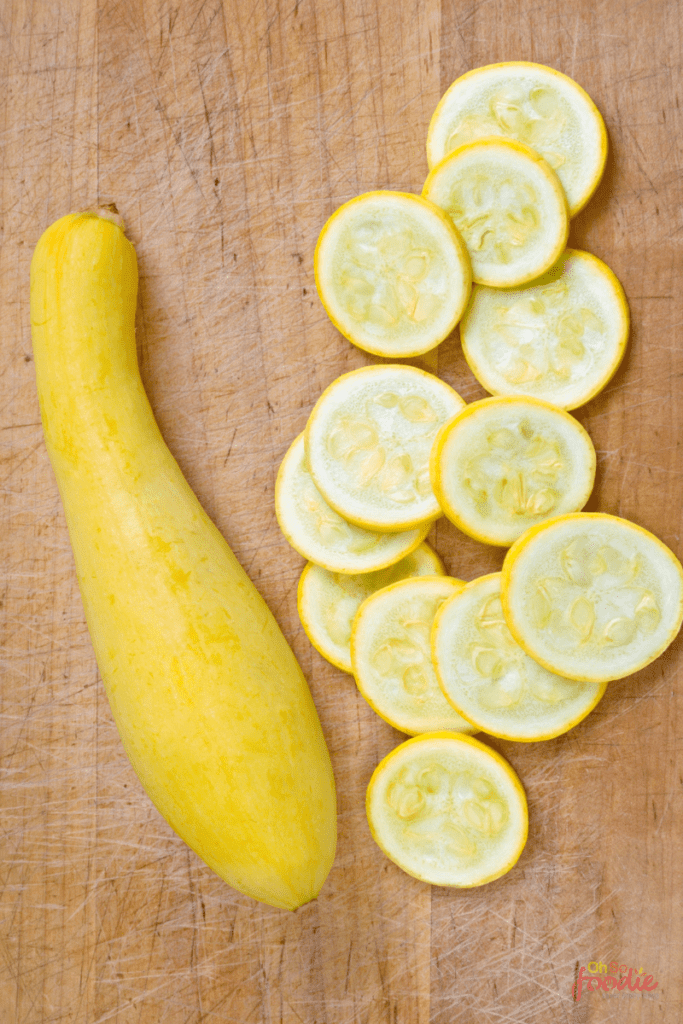 There are 7.76 grams of total carbs and 2 grams of fiber in 1 whole summer squash weighing 200 grams. This means that there are 5.76 grams of net carbs in a whole yellow squash of the same weight.
How many calories in yellow squash?
There are 38 calories in 1 whole yellow squash weighing 200 grams.
Yellow squash nutrition facts
Calories: 38

Total fat: 0.5 g

Saturated fat: 0 g

Cholesterol: 0 mg

Sodium: 4 mg

Potassium: 444 mg

Total carbs: 7.76 g

Dietary fibre: 2 g

Sugar: 5.76 g

Protein: 2.02 g
Facts about yellow squash
Yellow squash is only one variety of summer squash. Other then yellow squash, there are 7 other types of summer squash including eight ball zucchini, yellow zucchini, zephyr squash, pattypan squash, cousa squash, costata romanesco zucchini and green zucchini.
When picked young, yellow squash has soft seeds, soft and thin skin, and flesh and can be eaten raw.
Yellow squash has many different names including soft shell squash, summer squash, tender squash, or crookneck squash.
While it is commonly believed that yellow squash and zucchini are the same, they are not. In fact, both yellow squash and zucchini are a type of summer squash. Zucchini is straight, while yellow squash is narrow towards the neck and has a fat bottom. Also, crookneck squash has more seeds than zucchini.
Yellow squash is super versatile and can be eaten raw, grilled, spiralized to make vegetable spaghetti, or roasted.
And the best part is it can be found almost year-round in the stores!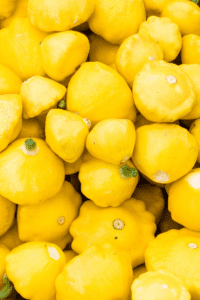 Benefits of yellow squash
This versatile veggie is not only high in Vitamins A, B6, and C, as well as, potassium, and fiber, but it also has some amazing benefits which make it even more amazing to use on keto. Yellow squash:
Provides lots of hydration: Yellow squash is made of 95 percent water. This is great for people who like vegetables that have a high water content. Yellow squash is perfect for keeping you hydrated if you have trouble drinking enough water.
Is low carb: In every yellow squash (1 whole weighing 220 grams) there are 7 grams of carbs. This is great for low carb or keto as this vegetable can be easily spiralized and used as a low carb spaghetti substitute.
Is low calorie: Many people who follow a keto diet do not necessarily pay attention to calorie counting. However, if you're one of those who do, you will be glad to know that in every yellow squash, there are only 38 calories.
Therefore, this is a great vegetable to add to all your keto recipes including stir fry recipes, salads, gratin recipes, sauté recipes, and other food preparations to add bulk without lots of calories.
Yellow squash alternatives
Butternut squash

Spaghetti squash

Acorn squash

Green zucchini

Yellow zucchini

Cousa squash
Final thoughts on yellow tender squash
If you've been wondering if you can enjoy this type of summer squash on keto, then the answer is yes! Yellow squash works great for any low carb or keto eating plan as it is a yellow vegetable with less than 3 grams of net carbs in every 100-gram serving.
So, feel free to add this vegetable to your keto shopping cart so you can make some amazing keto yellow squash recipes. And, feel free to share your ideas with us below!
You may also like: