Last Updated on May 25, 2021 by Toya
Wondering how to make keto syrup? Find out how to make the easiest keto syrup recipe with only 1.3g net carbs right here!
You can enjoy this keto friendly syrup guilt free in so many recipes and it only needs 3 ingredients!
Also, because this is a basic syrup recipe, you can add in a your favorite flavors to make your favorite keto versions of your favorite syrups! I love chocolate syrup, and so if I wanted to, I could add some unsweetened cocoa powder to this recipe to make some keto chocolate syrup! So simple and quick!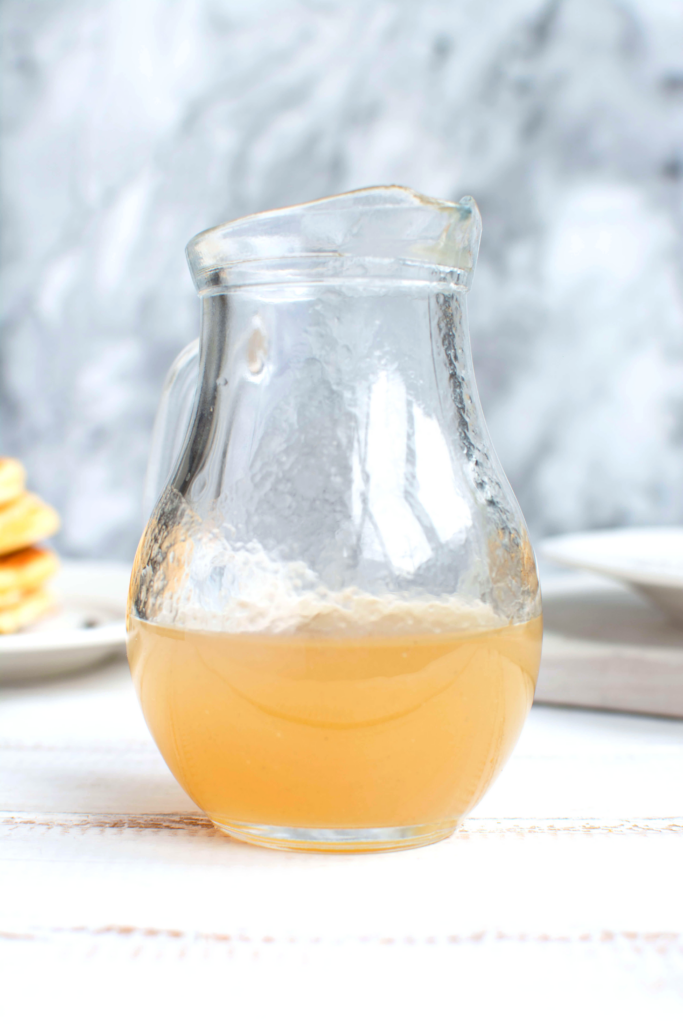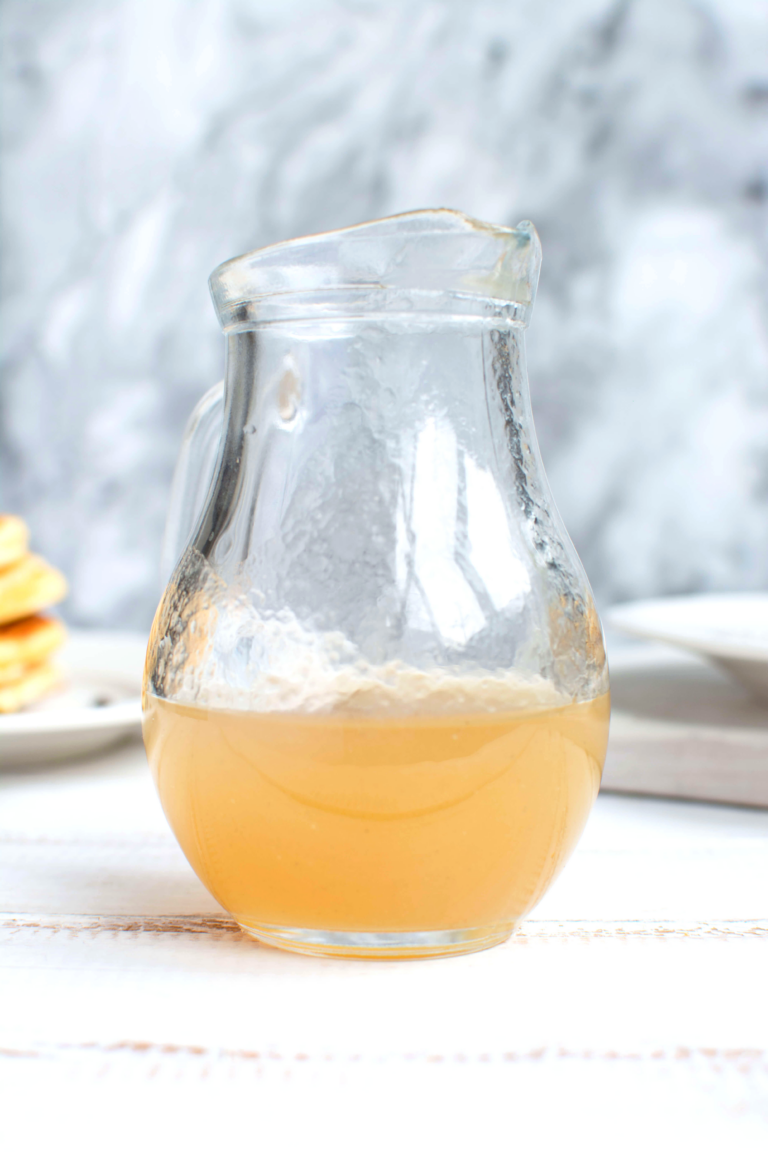 What is keto syrup?
A keto syrup is a thick sweet liquid that is made by dissolving a low carb sweetener in boiling water.
How to make keto syrup
Tools needed
Ingredients
Keto sweetener (e.g erythritol, swerve, allulose, monk fruit or any other keto sweetener of you choice)

Water

Xanthan gum
Instructions
To make this syrup gather all of the ingredients needed to make the recipe.

Whisk the water and low carb sweetener into a sauce pan.

Bring this mixture to a gentle simmer and cook for 5 minutes.

Pour the liquid into the blender and gently sprinkle the xanthan gum over the top.

Blend this mixture until it is very smooth.

Then wait a few minutes until the syrup has thickened up. At this point you will add more xanthan gum to thicken your syrup if needed.

Pour this simple keto syrup into a pitcher and serve on top of some delicious keto pancakes!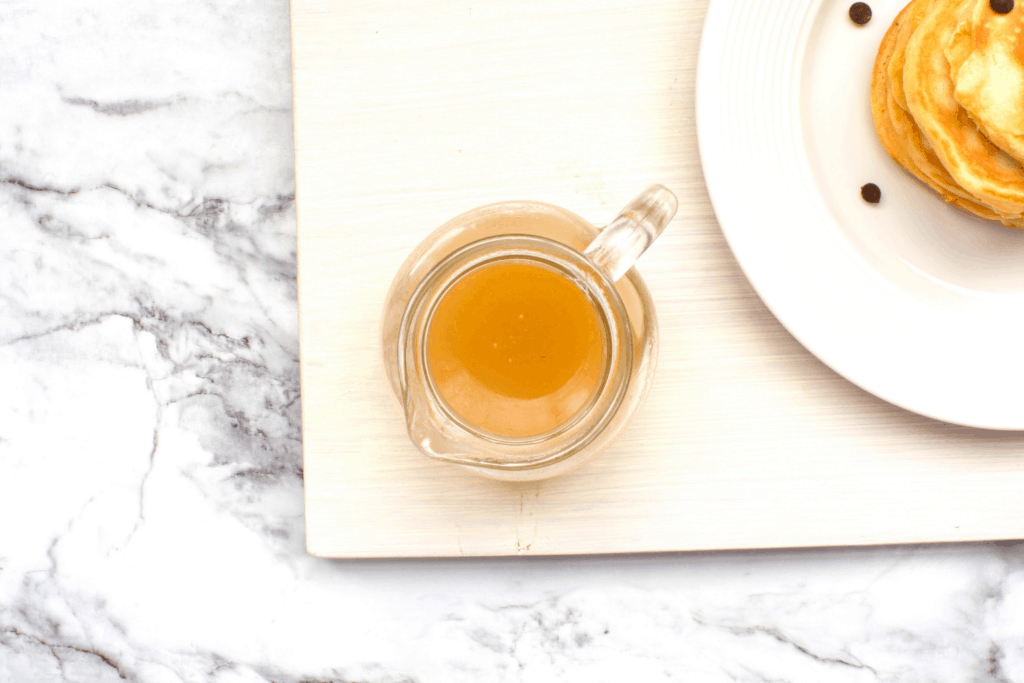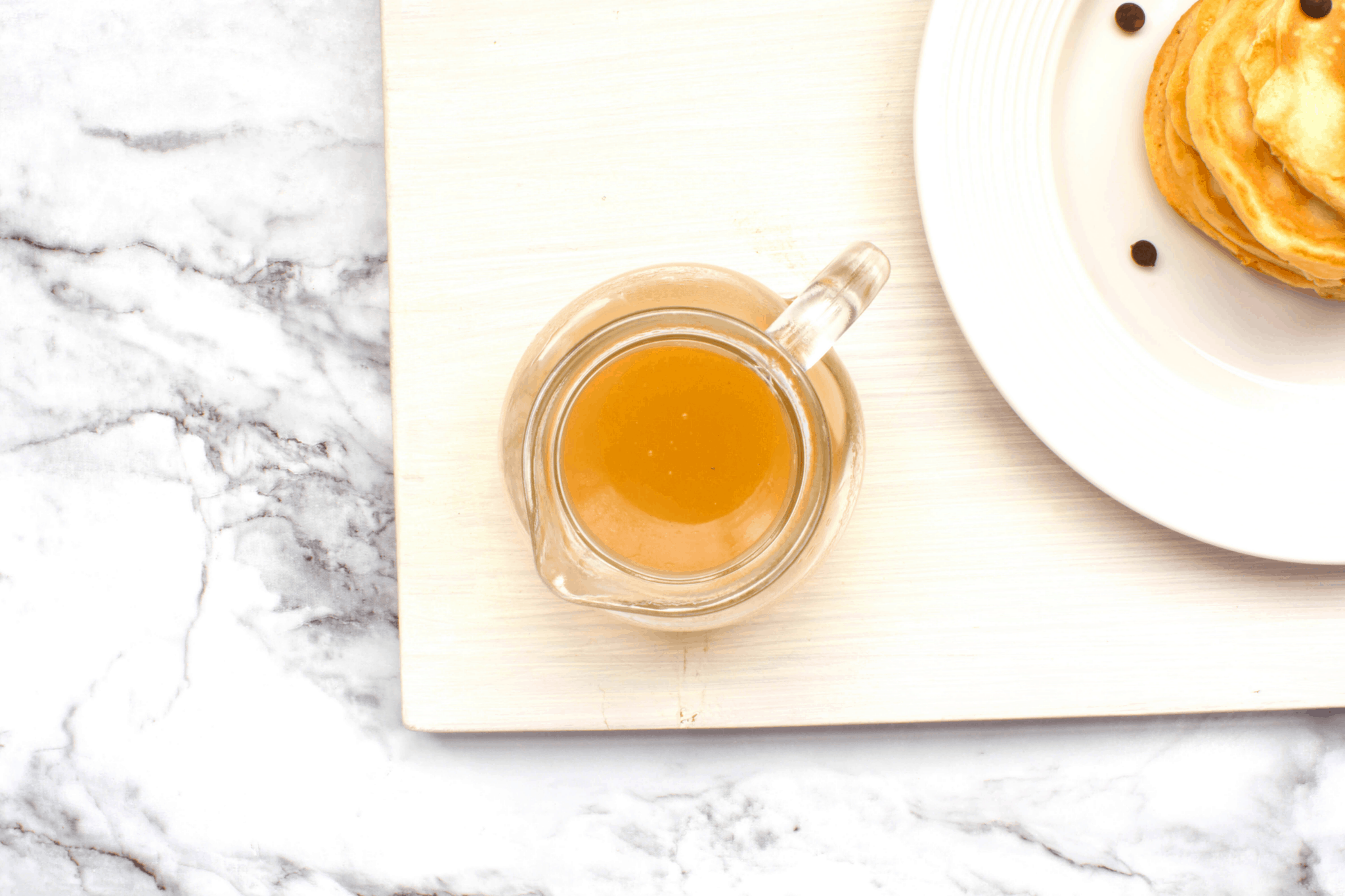 Keto syrup nutrition facts
Calories: 5.3

Total fat: 0 g

Saturated fat: 0 g

Cholesterol: 0 mg

Sodium: 0 mg

Potassium: 0 mg

Total carbs: 1.3g

Dietary fibre: 0 g

Sugar: 0.1 g

Protein: 0 g
What to use keto syrup
You can drizzle this syrup on top of pancakes, add to smoothies or drink or add to keto cereals: Here are some recipes that can benefit from the use of this syrup:
This easy keto syrup can be used in many keto recipes. And, while it may not taste exactly like the syrup you grow eating, it definitely tastes great and will make your keto recipes taste so much better!