Last Updated on August 14, 2023 by Toya
Ready to make a delicious seafood boil recipe? Check out 9 mouthwatering seafood boil recipes you absolutely must try out!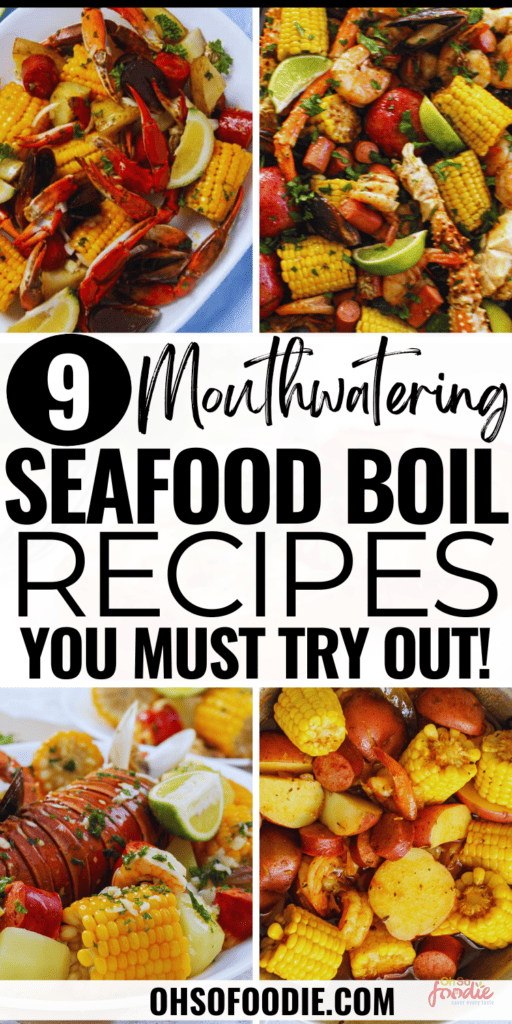 Seafood dreams do come true! So dive into the deliciousness of any one of these seafood feasts for dinner, summer, or an interesting family gathering!
What is a seafood boil?
A seafood boil is a meal made with seafood/shellfish, vegetables, water, and spices typically served with a butter sauce.
Seafood boils are typically served at social events or as a family feast. Either way, if you've never made one or you want some ideas to try, here are some amazing seafood boil recipes worth making.
Best seafood boil recipes
Crab boil recipe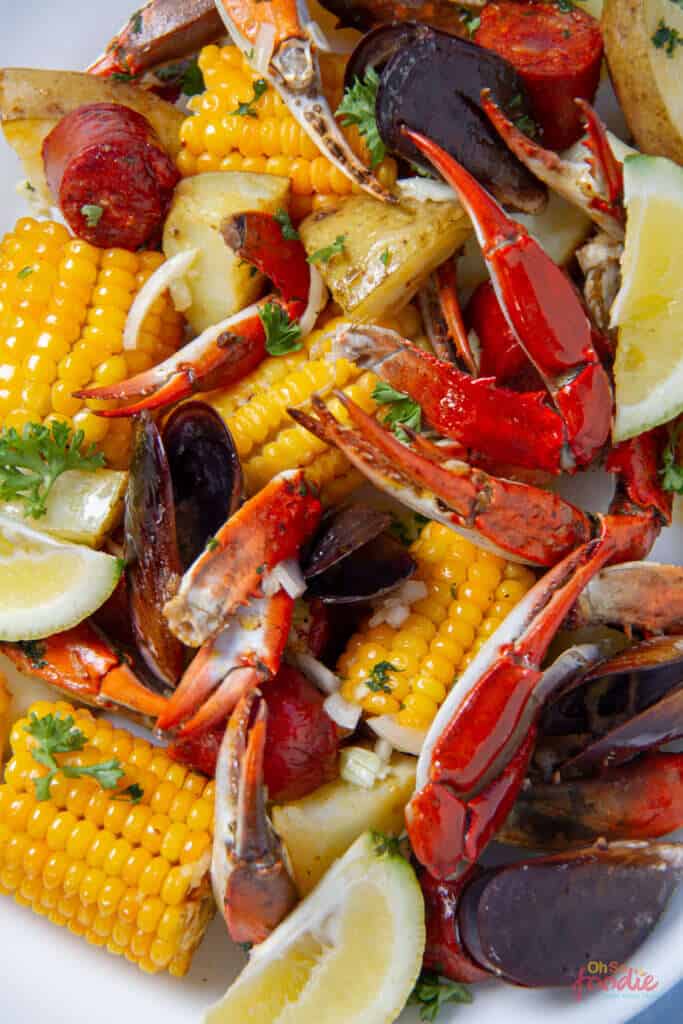 Want to make a simple crab boil recipe? I have one for you right here! This crab boil feast features crab legs, potatoes, corn, sausages, mussels, crab boil seasoning, and a handful of other ingredients. The difference between this crab boil recipe and some of my other seafood boil recipes are my special seafood seasoning blend which is used to flavor my delectable crab boil butter sauce that is unique to this recipe. The best part? It is made in a bag which minimizes the cleaning afterward!
You can see how to make this crab boil recipe here.
Seafood boil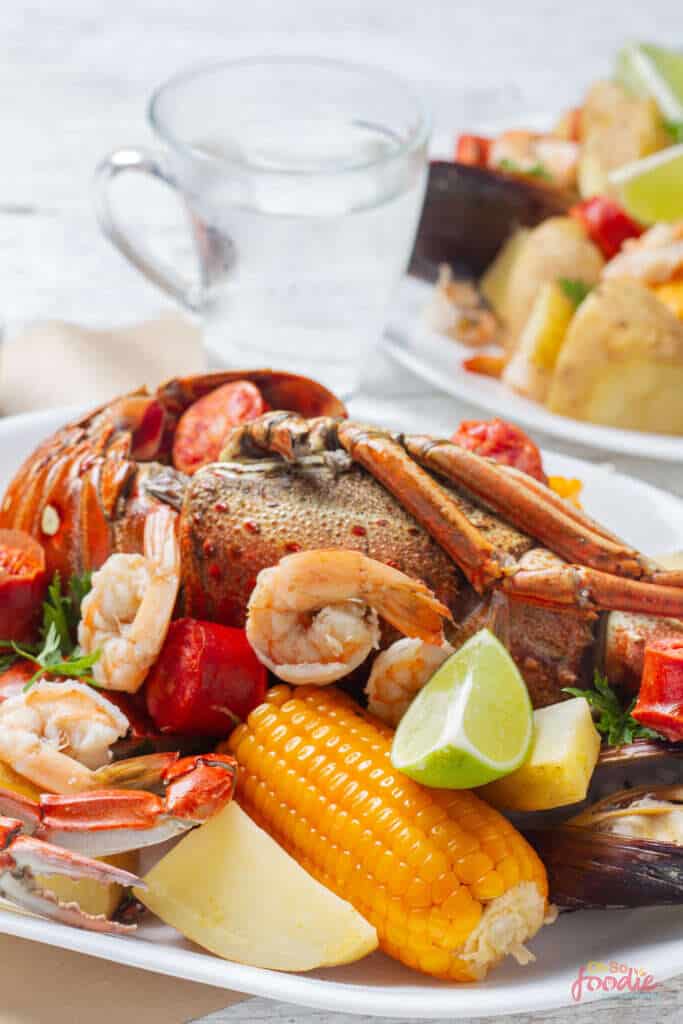 This recipe is made with the typical seafood boil ingredients which are shrimp, crab legs, mussels, potatoes corn, and cooked in a flavorful broth. Serve this delicious recipe with my yummy seafood boil sauce. Ready to make it? Savour every bite of this finger-licking seafood boil recipe! 
Seafood boil in a bag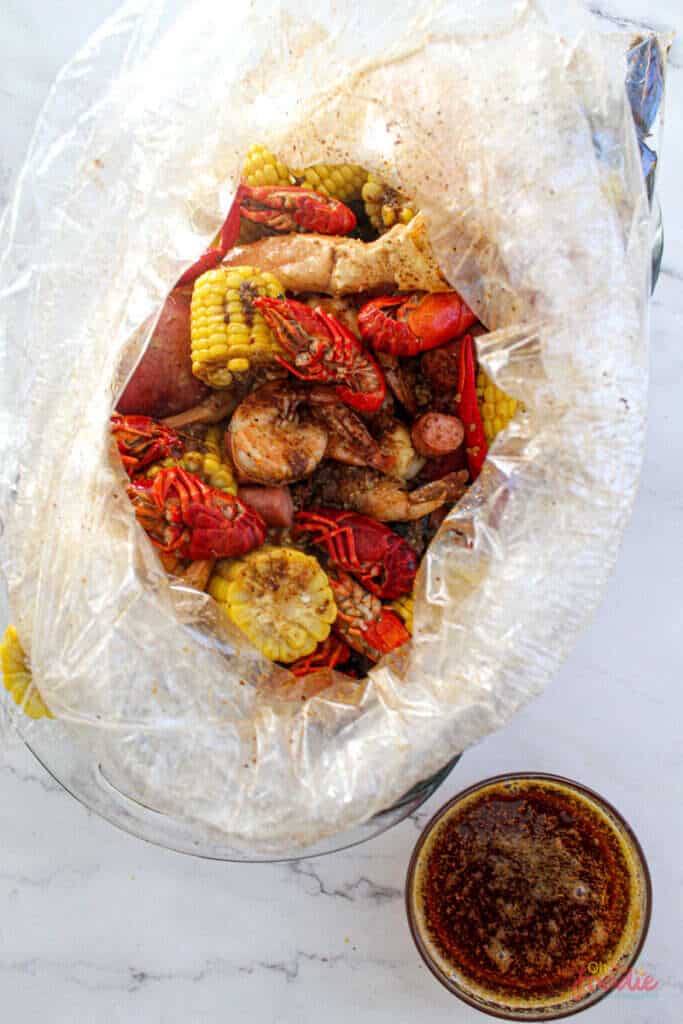 When it comes to easy, flavorful seafood boils this seafood boil in a bag recipe is a great way to go. To make this recipe, you need to par-cook the corn and potatoes, place all the ingredients in a large oven bag, and bake until tender. You can see how to make this easy seafood boil bag recipe here.
Shrimp boil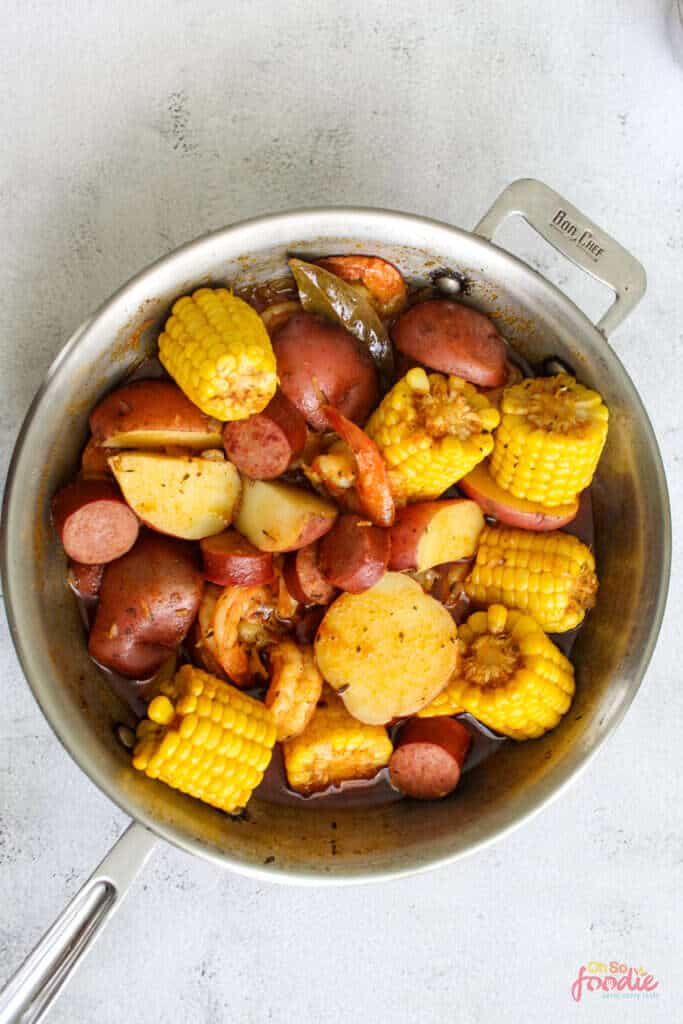 I love shrimp! If you love shrimp too or you only have shrimp on hand and desperately want to have a seafood boil recipe, then you'll love this easy shrimp boil feast. It takes less than …minutes and is the perfect one-pot dinner for the family. If you're feeling like the seafood queen tonight, try out this delicious shrimp boil recipe!
Cajun seafood boil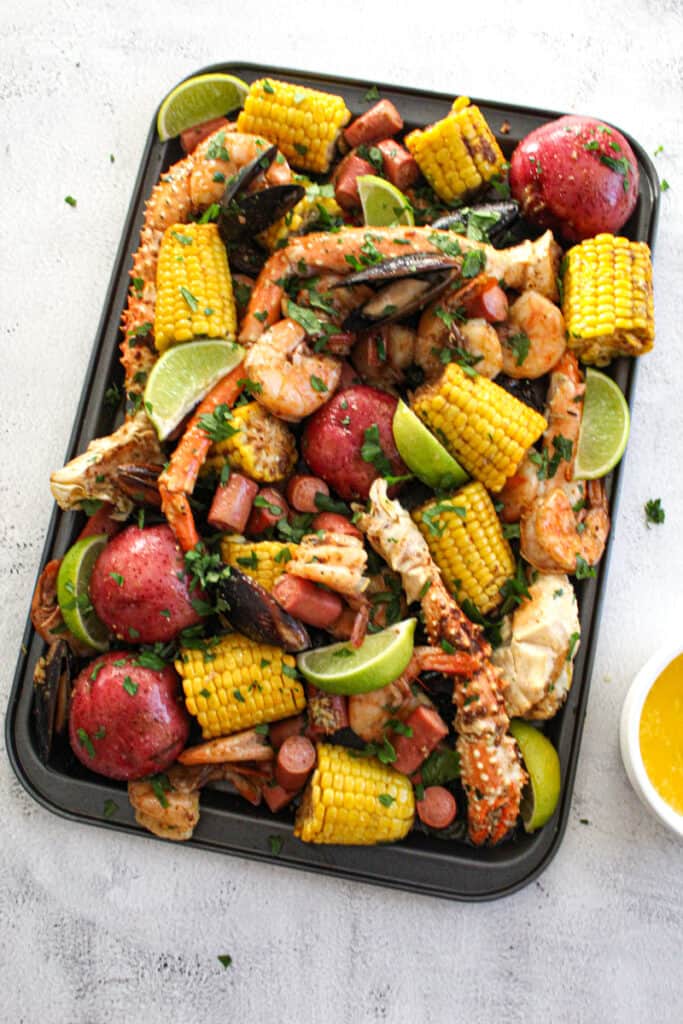 This Cajun seafood boil recipe combines all the Southern flavors of Cajun-style cuisine into a hearty feast that can feed 6 people. Spice up your life with my easy Cajun seafood boil. It is the perfect combination of flavors and textures that will leave you wanting more. Ready to get your hands dirty? Get your bibs ready and let's indulge in this ultimate messy and delicious cajun seafood boil and savor every bite of this Cajun feast!
Keto seafood boil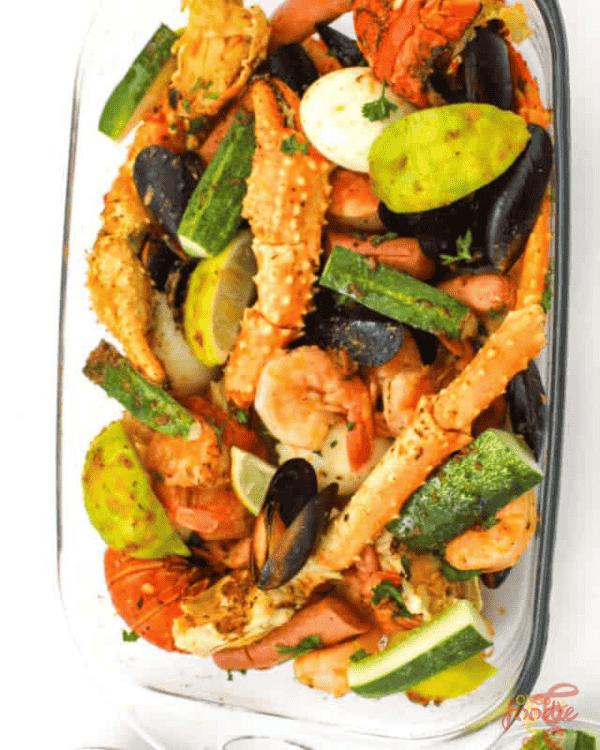 If you're following a keto journey, then you don't have to miss out on enjoying seafood boils too! This keto-approved seafood boil recipe features cucumber slices and eggs in place of potatoes and corn. It's just as delicious too! If you're keto and want something different, spice up your dinner with this sensational keto seafood boil recipe!
Seafood boil with lobster tails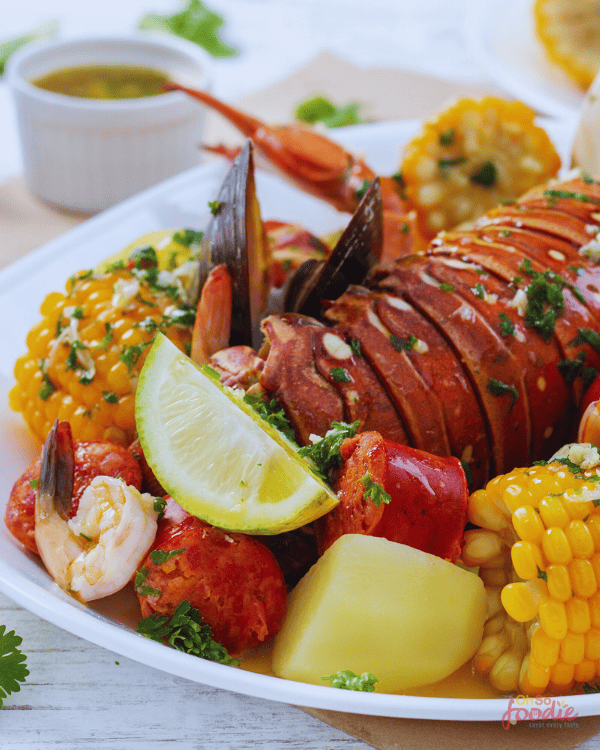 When life gives you lemons, add some lobster! Try this flavor-packed seafood boil recipe with lobster tails! It is filling, delicious, and a great summer recipe you'll want to make over and over! Not all seafood boil recipes use lobster tails, but if you love them, you can be savoring the delicious goodness of lobster tails and other succulent seafood dipped into the best seafood sauce in less than an hour!
Ramen noodles seafood boil
Seafood + ramen = perfection!
If you've been on TikTok then you've seen this recipe! Today, I'll show you how to make it with a few simple steps! This ramen noodles seafood boil recipe is going to make dinner so good!
Seafood boil with eggs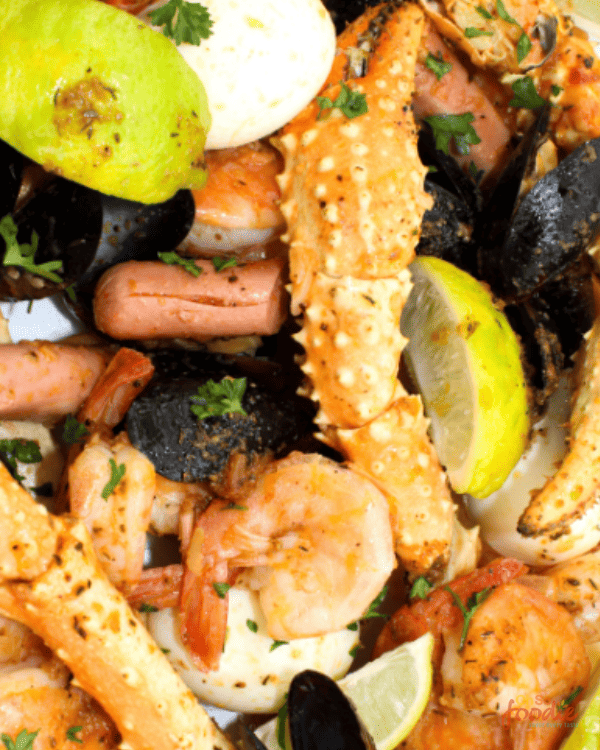 Want to try out a seafood boil with eggs? Check out this simple recipe here! You'll enjoy every bite of this easy seafood boil with eggs!
Dive into the sea of flavor with any one of these epic seafood boil recipes! Summers or family dinners were made for scrumptious seafood boils!