Last Updated on June 2, 2023 by Toya
Looking for some good keto sugar substitutes to make amazing keto recipes? Keep reading to get 20 of the most popular ideas including some of my favorites.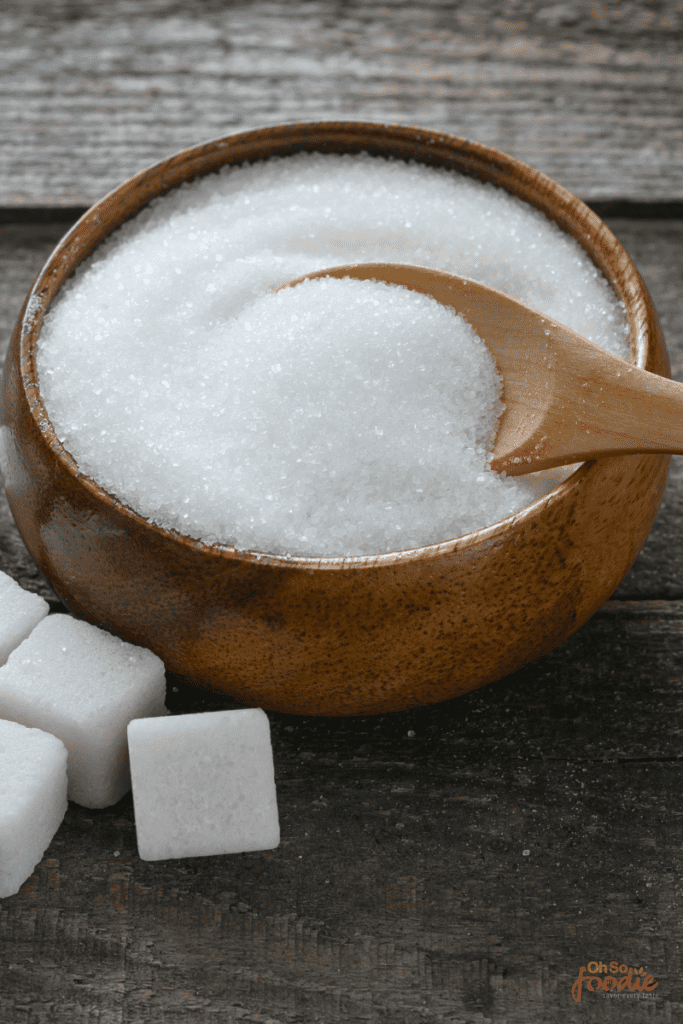 If you've been doing keto for a while, you know that classic white sugar, and for that matter, classic brown sugar is a no-go on keto. Classic white sugar literally has 15 grams of carbs in just 1 tablespoon!
This is why this post is so important since it lists a few different types of keto sweeteners that can be used in place of white sugar, coconut sugar, brown sugar, and even liquid sweeteners and all the other types of sugar that are not allowed on keto.
So, what are the best sugar substitutes for keto eaters?
Keto substitutes for white sugar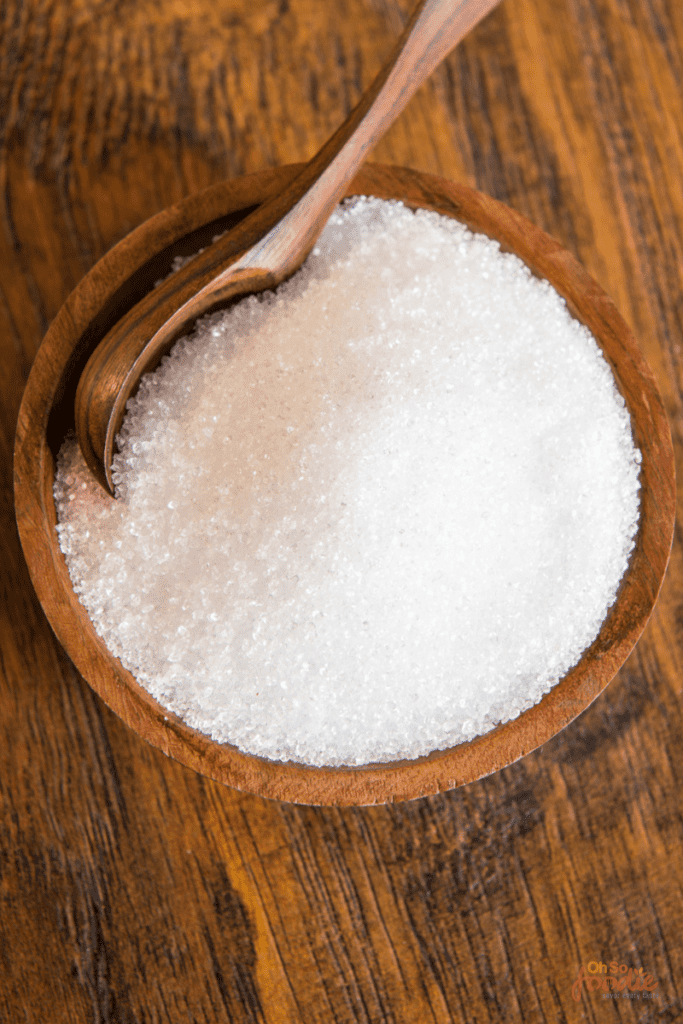 Lakanto Monk Fruit White Sugar Substitute – An ideal keto white sugar substitute made with ingredients like erythritol and Monk Fruit extract.
This type of low-carb sweetener can be used just like you would use regular white sugar and is thus great for making all sorts of keto treats, like this low carb mug cake, as well as for sweetening coffees, teas, etc. This sweetener has 0 grams of net carbs per serving.
If you plan on using Lakanto Monk Fruit white sugar substitute a 1:1 conversion ratio is ideal. This means for every 1 teaspoon of white sugar, replace it with 1 teaspoon of Lankanto Monk Fruit white sugar substitute.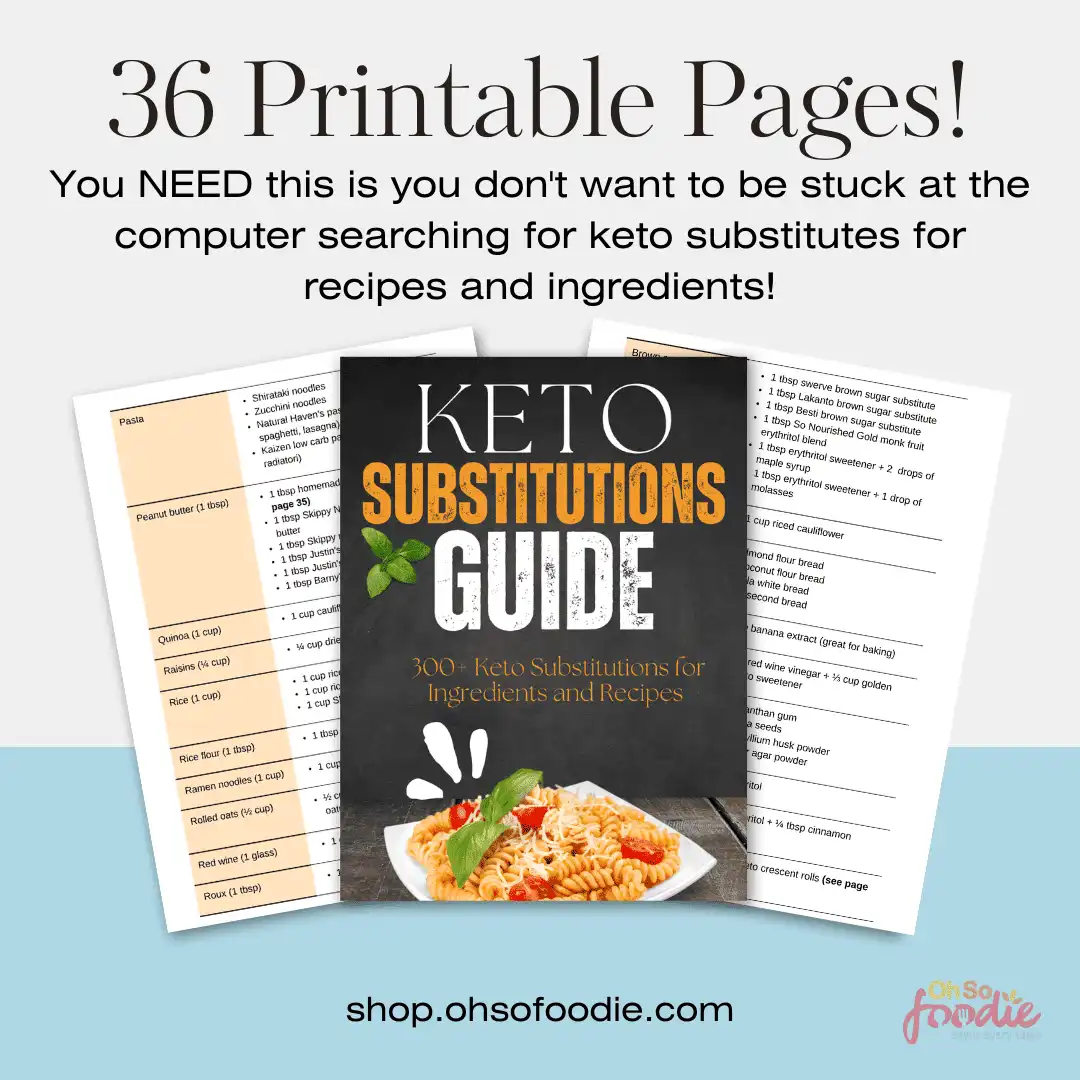 Erythritol Granular Sugar Substitute – Another good low carb sugar substitute worth checking out is the Erythritol granular sugar substitute by So Nourished. This sweetener is made with Erythritol, has zero aftertaste, o carbs, and can be used similarly to regular sugar at a 1:1 conversion ratio. Use it to make all your favorite keto desserts, pancakes, drinks, and more. You can see how I used this sweetener to make some yummy keto pumpkin cookies here.
Anthony's Allulose Sweetener – This is another good keto substitute for sugar worth trying. This keto sugar replacement has 4 grams of net carbs per serving and it has no aftertaste.
This type of sugar substitute is great for all sorts of keto recipes. You're even able to use it to caramelize! If you plan on using this low-carb sugar alternative, a ratio of 3:4 is ideal. This means for every 1 teaspoon of sugar you will need to use 1 ⅓ teaspoon of Anthony's Allulose sugar substitute.
Xylitol sweetener – Another ideal sugar substitute for low carb or keto eaters is the xylitol sugar substitute. This type of sweetener comes from birch trees and can be used similarly to regular sugar in both baking and cooking.
You should give it a try if you're looking for a keto sweetener that has very little aftertaste. Xylitol sugar substitute has 0 grams of net carbs per serving and is a great 1:1 substitute for sugar. This means that you can use 1 teaspoon of xylitol to replace 1 teaspoon of sugar.
Stevia – Have access to stevia? If you do, then you have yourself yet another great sugar substitute that can be used on keto. Stevia is a sugar substitute that is made from the leaves of the stevia plant.
It is keto-friendly, vegan friendly, and has powerful sweetening properties, so much so that you only need 1 teaspoon of stevia to replace 1 cup of regular sugar!
Use stevia to sweeten all types of recipes including baked goods, smoothies, teas, coffee, desserts and so much more.
Keto powdered sugar replacements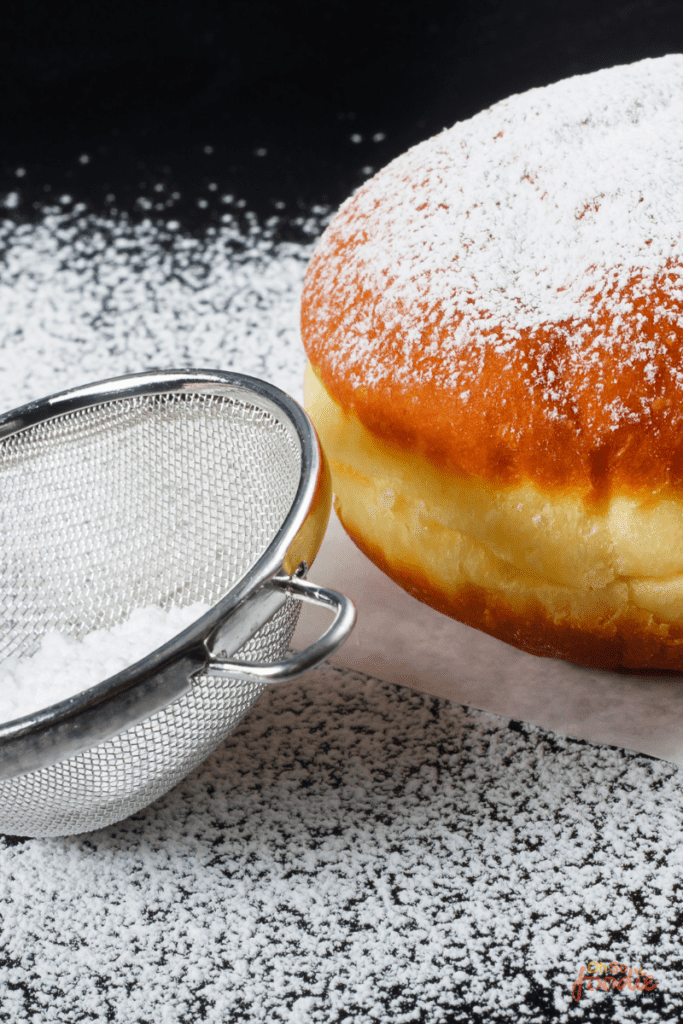 For powdered sugar, these are some great keto replacements:
Confectioners Sugar Substitute by Swerve – Made with Erythritol, this is one of the most popular keto powdered sugar substitutes. This sugar substitute is s great for making all sorts of yummy desserts, frostings, etc but many people who do keto also love to use it for everyday keto recipes too.
Personally, I enjoy using it because I can use less of the product (compared to other keto sweeteners) for the same results. This is one small way to save some money on keto when grocery shopping since keto can quickly get expensive if left unchecked. Officially, for every 1 teaspoon of regular sugar, replace with 1 teaspoon of confectioners sugar Substitute by Swerve or a 1:1 conversion ratio. Personally, I usually find that I need less.
Lakanto Powdered Monk Fruit Sweetener with Erythritol – This is another great keto powdered sugar substitute worth trying out. Made with erythritol and Monk Fruit extract, this sweetener is perfect for making all sorts of keto or low carb frosting recipes, glazes, desserts, and even for dusting, but it also works great for sweetening regular keto recipes too!
This type of sweetener is the perfect 1:1 substitute for classic powdered sugar.
Anthony's Confectioner Sugar Substitute – A third great option is Anthony's Confectioner's sugar substitute. This option, like the others, is made with the sugar alcohol Erythritol and it is ideal for replacing other classic powdered sweeteners in baked goods, beverages, dusting, and in many other keto or low carb recipes.
Keto brown sugar replacements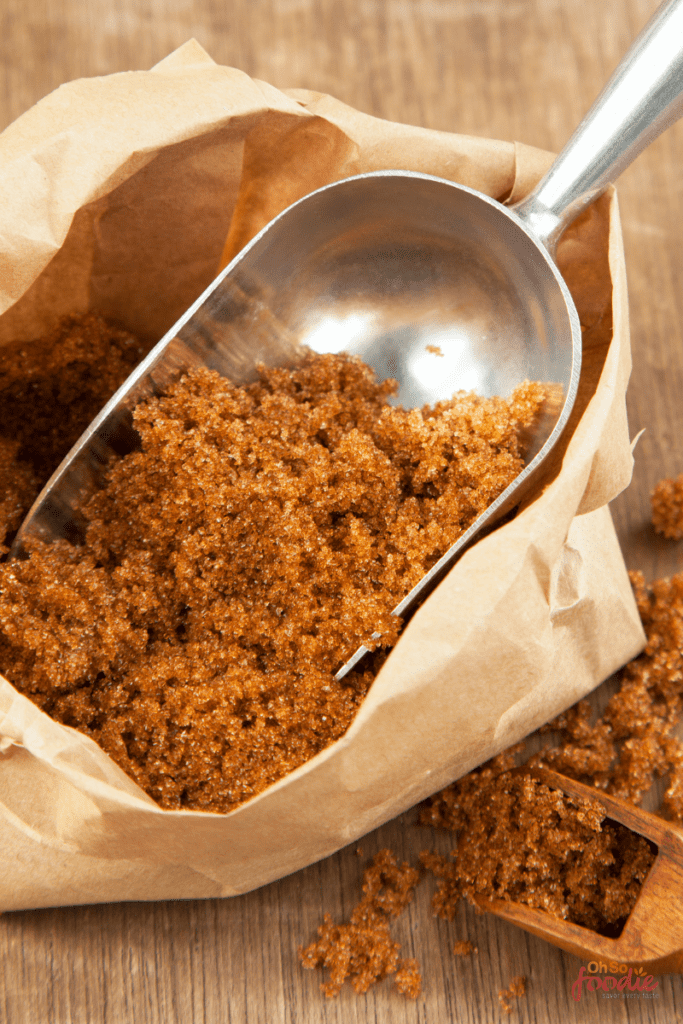 I've shared some of my favorite keto substitutes for brown sugar here. So check this out if you need more information. However, I'll also list them here.
Some good ideas for keto brown sugar substitutes are:
Swerve brown sweetener

Lakanto brown monk fruit sweetener

Anthony's golden erythritol and monk fruit sweetener

Health Garden's golden monk fruit sweetener

Besti natural brown sugar replacement

Truvia complete brown sweetener

So Nourished gold monk fruit erythritol blend

Whole Earth allulose baking blend brown sugar substitute

S

weet Nature monk fruit sweetener
Keto liquid

sweetener replacements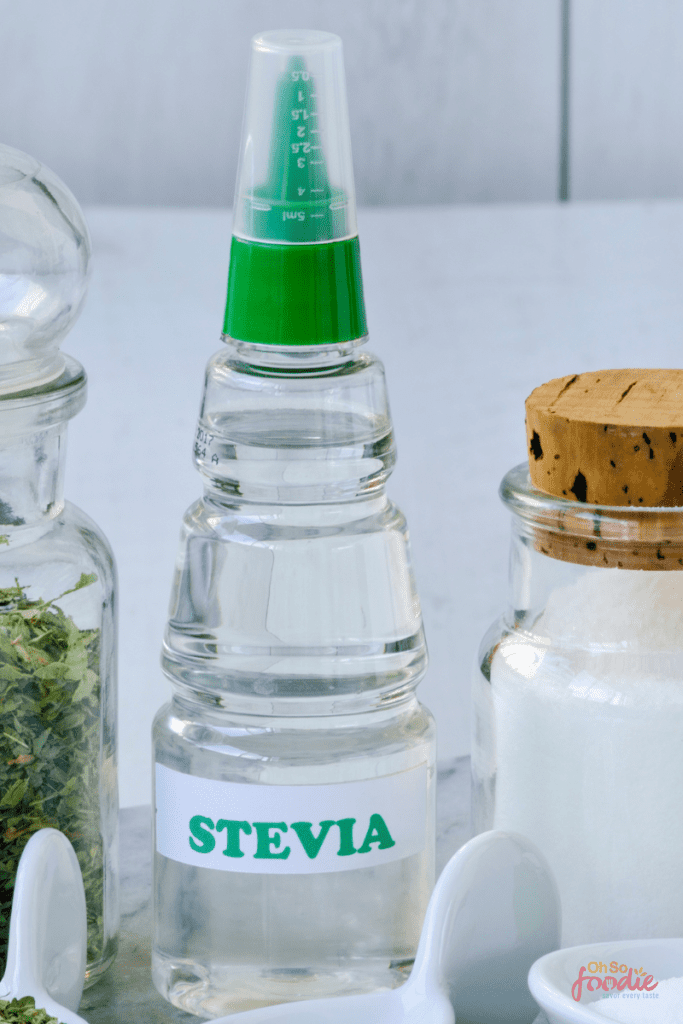 Zero Calorie Liquid Allulose Sweetener by Wholesome Sweeteners – This is a great sugar substitute for keto lovers who do not like using classic sugar or powdered sugar. If you're a syrup type of person, then these zero-calorie, zero keto-friendly sweeteners, could be a good option to try out.
A good substitute is 3:4 for this syrup. This means for every 1 tablespoon of sugar, replace it with 4 teaspoons of this allulose liquid sweetener. These are great for taking with you on the go so that you can sweeten your keto-friendly drinks hassle-free.
Splenda Liquid Stevia Drops – Another great, more popular keto-friendly liquid sweetener that can be used in place of sugar, as well as high carb liquid sweeteners, are the Liquid Stevia Drops by Splenda.
These drops are awesome and are mainly used for drinks and beverages like coffees, teas, smoothies, shakes, etc. There are many flavors, but the plain flavor is the best choice for keto.
Also, you will only need ¼ teaspoon of liquid stevia to replace ¼ cup of sugar! Great for on the go when you want to sweetener teas, coffees, etc, without any hassle.
Lakanto Liquid Monk Fruit Sweetener drops – These keto-friendly liquid drops are another star alternative for sugar. It's a great handy sweeter to have with you on the go so that sweetening your coffees, smoothies, teas, etc is super easy.
There you have it! 20 great keto substitutes for sugar that you can use to add flavor and sweetness to all your favorite keto recipes without any guilt and with very few carbs!
More keto substitute ideas…