Last Updated on July 26, 2023 by Toya
Here's a simple homemade seafood broth recipe made with shellfish, vegetables, herbs, and some spices. This super simple seafood broth recipe is perfect for making soups, stews, sauces, gravies and so much more!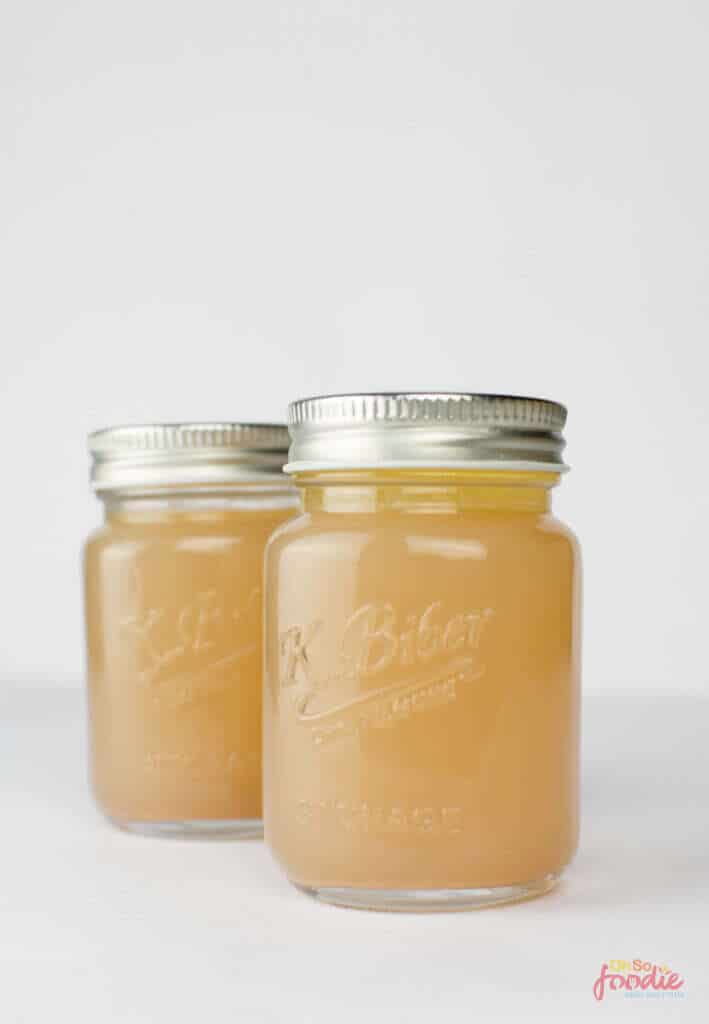 The best part is that is versatile, so if you don't have all the shellfish listed below, you can substitute with what you have on hand.
Seafood broth recipe
When it comes to broth, chicken broth, and beef broth are more popular and thus more widely used than seafood broth. In fact, not many people seem to use seafood broth…but oh how they're missing out!
Made in just over an hour, this easy recipe for seafood broth is made with the classic crustacean combination of lobster, crab, shrimp, and mussels and is a recipe you must make if you want the delicious flavors of seafood in recipes like seafood gumbos, paellas, etc. You can even enjoy it on its own since it is seasoned to perfection and delicious!
What's more, just 1 cup of this broth can take a seafood dish to the next level and I'll show you how to make this simple recipe for seafood broth that you'll want to keep stocked!
Types of seafood that can be used to make broth of seafood
Clams

Shrimp

Mussels

Crabs or crab legs

Lobster

Tilapia or other types of fish like cod, p

erch, etc.
Ingredients for seafood broth
8-12 cups of water

4 cloves of garlic

1 medium onion

1 lobster or lobster tail

4 crab legs or 2 whole crabs

4-6 large mussels

1/4 pound of peeled shrimp

1 teaspoon of oregano leaves

½ teaspoon red pepper flakes

½ tablespoon of salt

1 teaspoon garlic powder

1 teaspoon paprika powder

1 teaspoon freshly ground black pepper

1 sprig of parsley

1 bunch of cilantro
How to make seafood broth
Start by cleaning all the seafood under running water to get rid of dirt. Then pour 8-10 cups of water into a large pot.
Next, add all the seasonings, onion, garlic cloves, parsley, and cilantro into the water and let it come to a boil.
Note, sometimes I like using this easy homemade seafood seasoning mix to make my seafood broth recipes instead. You can try it out if you prefer.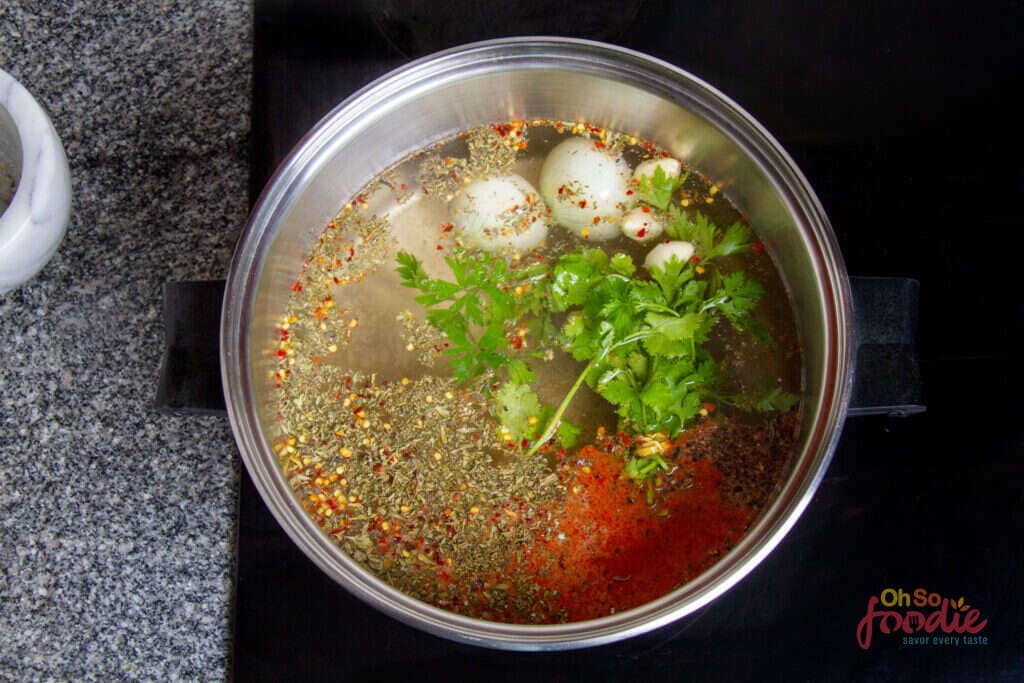 Place the lobster, crabs, shrimp, and mussels into the boiling water, reduce the heat, then simmer for 1 hour.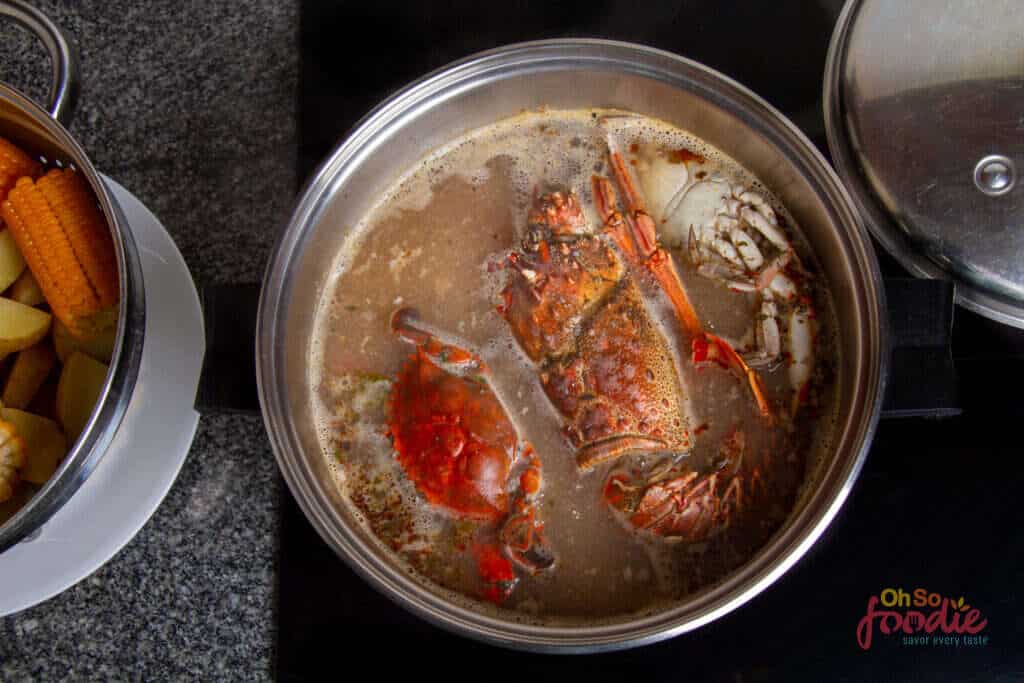 Strain the broth.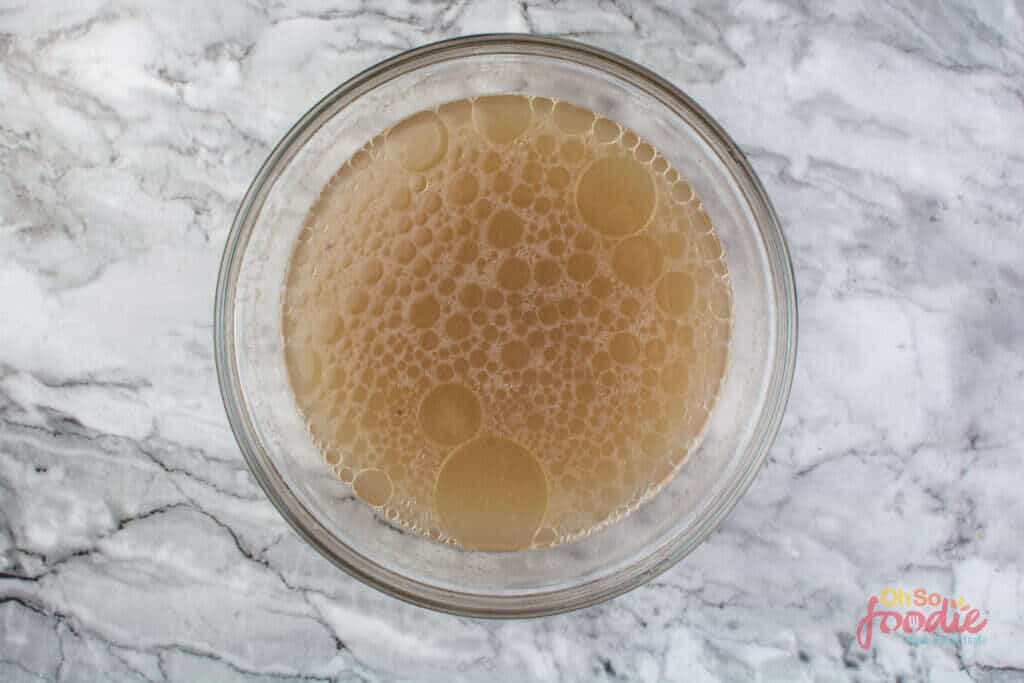 Pour into mason jars.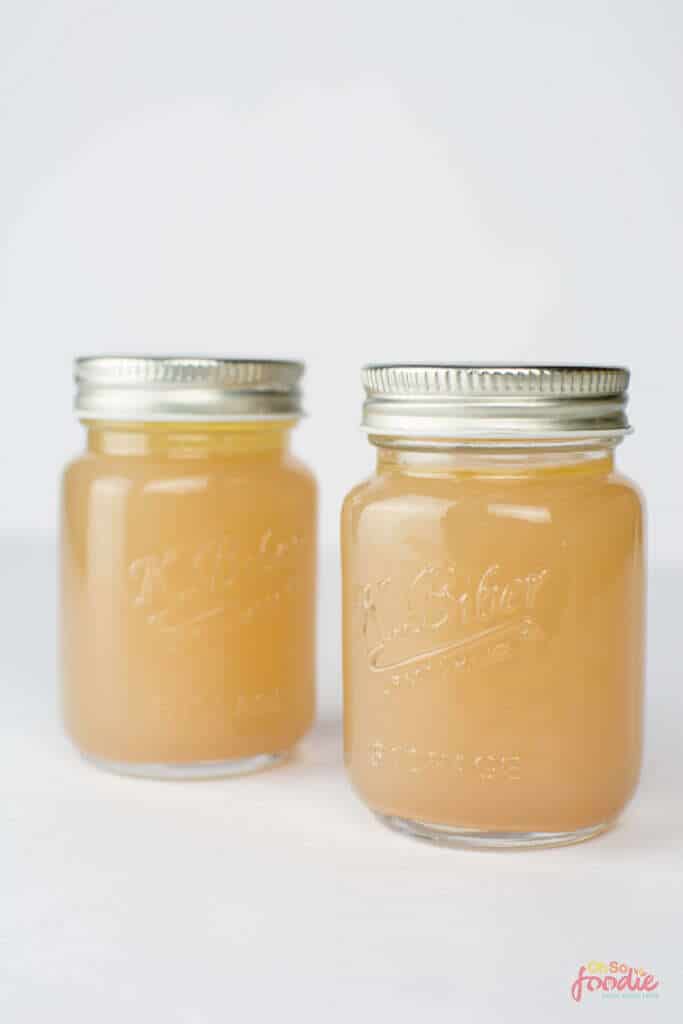 What is seafood broth good for?
Seafood broth is very versatile and can be used to make many recipes. Here are a few ways to use it:
It makes a wonderful addition to seafood sauces like this recipe for seafood boil sauce, Blove sauce, crab boil sauce, etc.

Seafood soups and stews like fish chowder, clam chowder, okra stew with shellfish, shrimp stew, etc.

Gravies

You can also use it to make seafood boil recipes like this delicious seafood boil with, mussels, shrimp, lobster, and crabs or this easy lobster seafood boil recipe.
Also, it is the perfect substitute for chicken broth in recipes like gumbo, jambalaya, etc.
Storing seafood broth
Store the seafood broth in an air-tight container or mason jar. This broth can last for up to 4 days in the fridge. To extend the life of this seafood broth, place the broth in freezer bags and freeze them for up to 2 months.
FAQs