Last Updated on March 1, 2023 by Toya
Check out the best Southwest spice blend substitute plus 3 other quick ways to substitute for southwest spice blend with spices or spice mixes in your kitchen.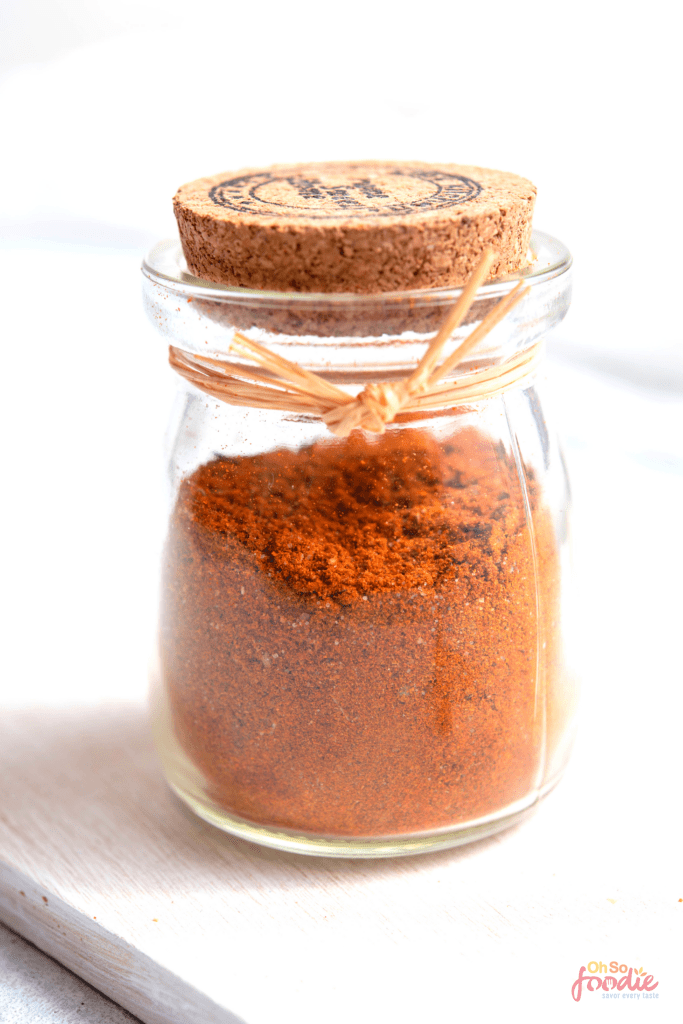 Substitute for southwest seasoning
Southwest spice blend or southwest seasoning is a blend of spices that brings a bold Southwest flavor and fiery red color to recipes like seafood, salsa, chili, grilled meats, burritos, vegetables, sauces, dips, pasta, and more.
Southwest spice blend is made with ingredients like sea salt, dehydrated vegetables like hot peppers, jalapenos, onion, and garlic as well as spices like cumin, chili powder, oregano, onion powder, black pepper, coriander powder, cayenne pepper, and some other spices.
If you want to know where to buy southwest seasoning, I'd recommend getting this item on amazon since it's quite affordable and almost always available there. While you will not be able to get hellofresh southwest spice blend, you can get emeril's southwest seasoning, McCormick southwest seasoning, or blenditup southwest spice blend as substitutes.
However, if you're making a recipe that calls for southwest spice blend and you don't have and don't have the time to wait for it to get to you, there are a few good southwest spice blend alternatives you can try and I'm glad to share them below.
Common ways to substitute for southwest spice blend
A homemade southwest spice blend recipe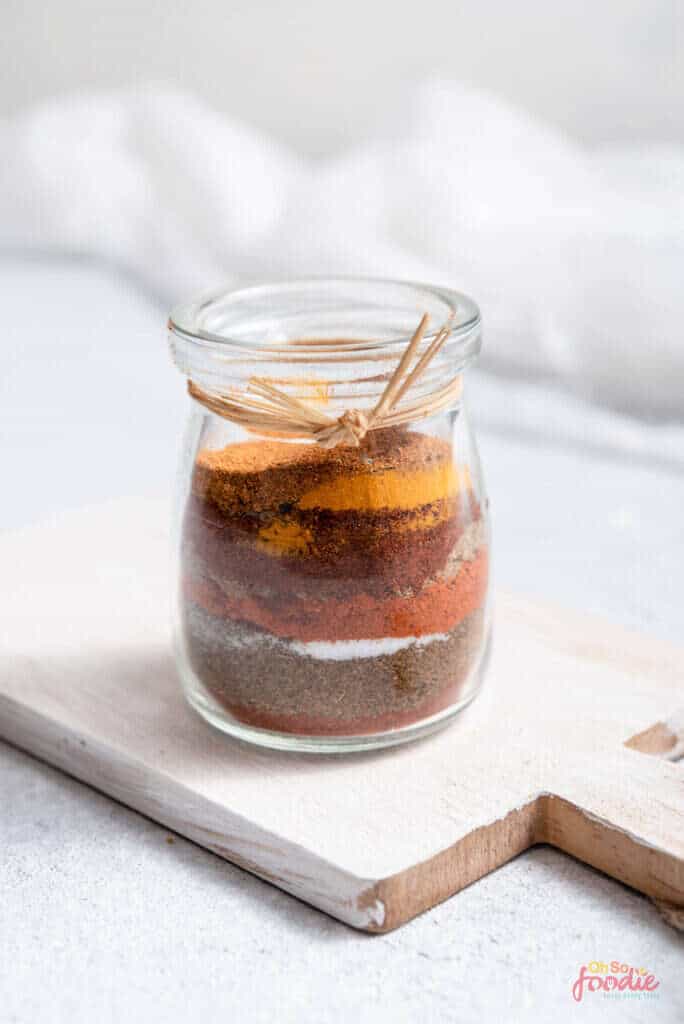 The best substitute for Southwest spice blend is a homemade Southwest spice mixture. While this spice blend does not have the exact same ingredients as a store-bought southwest spice blend, it does have many of the same spices and herbs and so you can use it for any recipe that calls for Southwest seasoning. Click the link above to see exactly how to make southwest seasoning.
Taco seasoning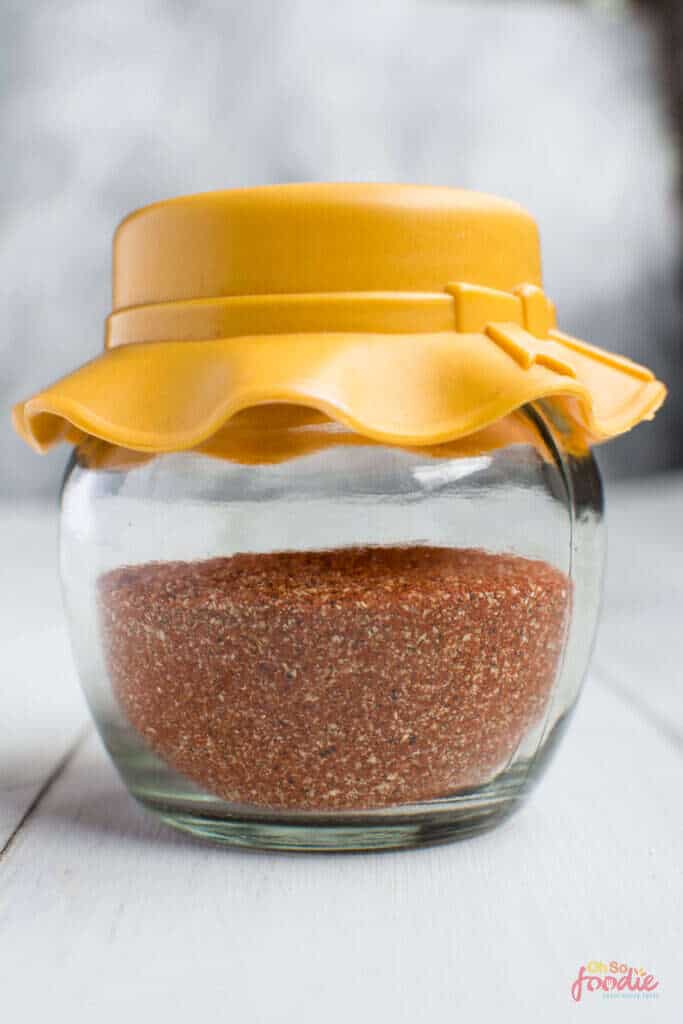 In a pinch, taco seasoning can be used to add some Southwest flavor to a dish. Taco seasoning is different so its flavors will not mimic that of Southwest seasoning exactly. But taco seasoning does contain some spices that are found in southwest seasoning like cumin, chili powder, garlic powder, onion powder, salt, and paprika powder.
Fajita seaosning
Fajita seasoning is similar to taco seasoning so, in the absence of southwest spice mix and taco seasoning, you can use a bit of fajita seasoning in a dish that calls for southwest seasoning. Fajita seasoning can work in a pinch since it contains spices found in Southwest seasoning like chili powder, oregano, paprika, onion powder, garlic powder, cayenne pepper, ground cumin, and salt.
Start by using less, then adjust as you desire.
Spice mix with equal parts chili powder, cumin, garlic, onion powder, and paprika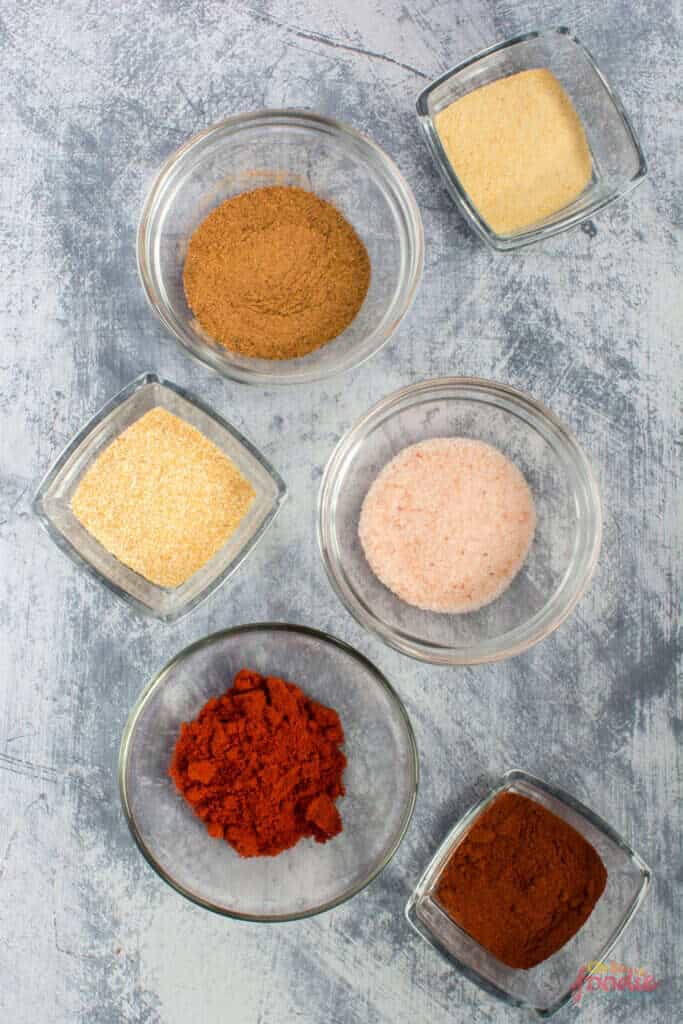 As a last resort, make a homemade spice mix with equal parts chili powder, cumin, garlic powder, onion powder, and paprika as a good southwest spice blend alternative. This option is perfect if you don't have all the other spices and dehydrated vegetables that are typical in southwest spice blends. This simple southwest seasoning substitute can be used in any recipe that calls for hello fresh southwest spice. To avoid changing the flavor of your recipe too much, start by using less than the recipe calls for, then add more if you see fit.
Southwest spice blend is unique and no other spice or spice mix can truly replicate its bold flavor, but in a pinch, you can find ways to add a little Southwest flair to any dish with the substitutes above.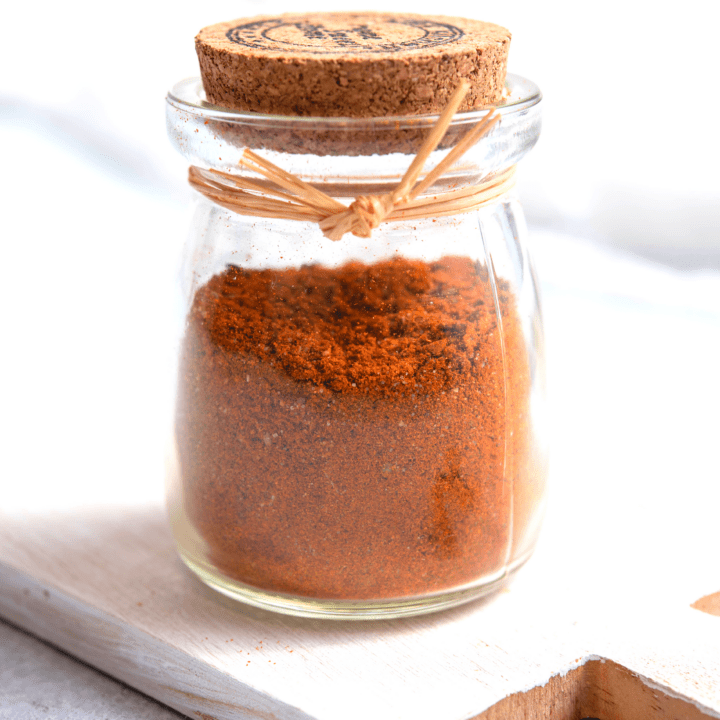 Best Southwest Spice Blend Substitute + 3 Other Options
See how to make a simple homemade southwest spice blend substitute with spices you can find in your kitchen and 3 other easy southwest seasoning substitutes!
Ingredients
2 tbsp ancho chili
1 tbsp smoked paprika
1 tbsp Hungarian paprika
1 tbsp ground cumin
1 tbsp garlic powder
1 tbsp dried oregano or Mexican oregano
1 tbsp salt
2 tsp onion powder
2 tsp coriander powder
2 tsp turmeric
1 tsp cayenne pepper
1 tsp black pepper
Instructions
Start by gathering all your spices in one place.
Combine all ingredients in a jar.
Stir them well or shake, them with a lid on, then store them in a dry and cold place.
For mixing the spices, you can mix them directly in a jar or use a bowl. Transfer the spices afterward. You can also mix and store the spices in an airtight container.