Last Updated on March 19, 2023 by Toya
You must learn how to make this easy and creamy pasta sauce with half and half. Made in minutes and with a handful of ingredients, this pasta sauce recipe is perfect for you if you're looking for a simple alternative for cream cheese, milk, or a substitute for heavy cream in a creamy pasta recipe.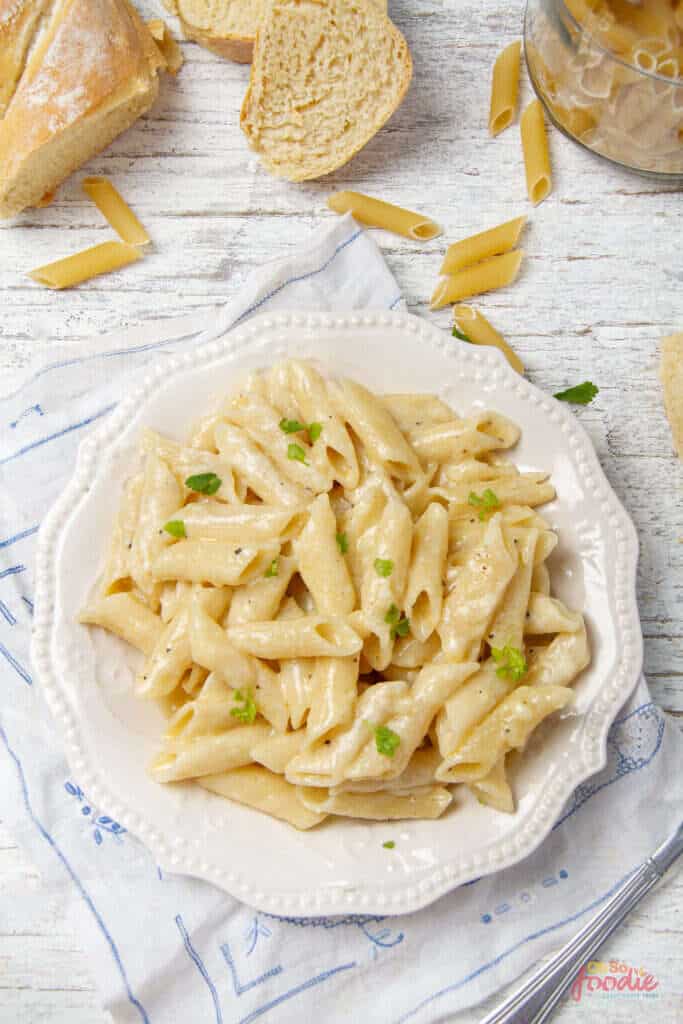 Pasta sauce with half and half
Half and half is a dairy product made with equal parts milk and equal parts cream. As such, it is not as thick as cream, but not as thin as milk. Half and half tastes like rich, creamy milk and it is very versatile in cooking, especially in creamy pasta sauces.
Most alfredo pasta recipes or pasta sauce recipes are made with cream. However, this one is different. It uses half and half, enriched with some cheddar cheese and a little chopped parsley or cilantro for decoration. The results are a pasta dish with so much flavor but is slightly less rich and creamy. Perfect for anyone looking to lighten pasta sauces.
Keep reading to see how to make this easy white pasta sauce with half and half and get dinner on the table in no time!
Ingredients for half and half pasta sauce
3 tablespoons of butter

1 clove of garlic (peeled and minced)

1 ½ cups (300 g) of half-half

A few sprigs of parsley/cilantro

1 cup of cheddar cheese

Salt and pepper to taste

200 g (or 1 cup) of penne pasta
How to make pasta sauce with half and half
Pour about 4 cups of water into a medium pot and turn the stove to medium-high heat.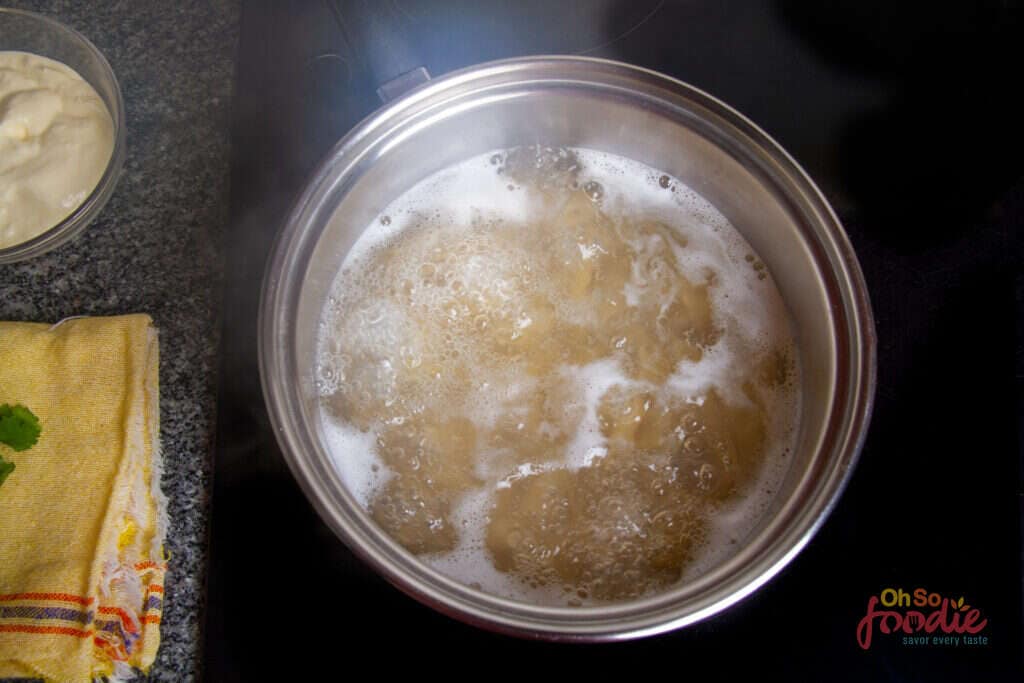 When the water is boiling, add a teaspoon of salt and the pasta. Cook over high heat for about seven minutes. Then drain the excess water over a colander, and return the pasta to the pot. Add a tablespoon of butter to the hot pasta, stirring slightly to prevent the pasta from sticking. Reserve to the side.
Put the rest of the butter in a saucepan over low heat and add the peeled and chopped garlic.
When the garlic begins to brown, add the half-half and cheddar cheese to the pot. Stir gently so that the cream and cheese are integrated.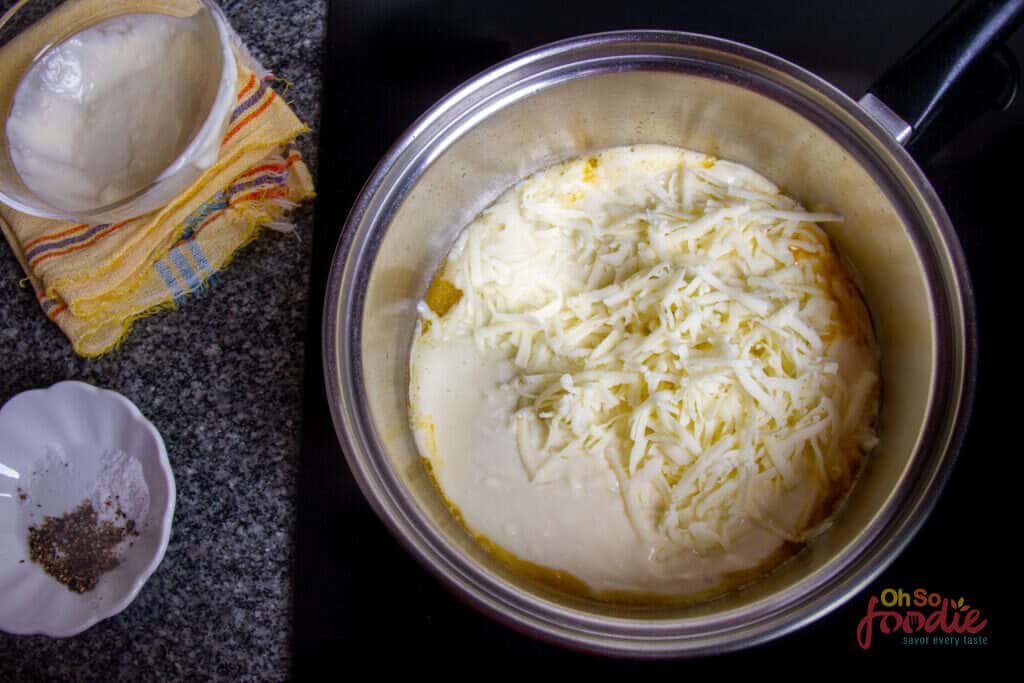 After a few minutes, the cheese will have melted with the half and half cream. Season with salt and pepper. Stir until you get a smooth pasta sauce.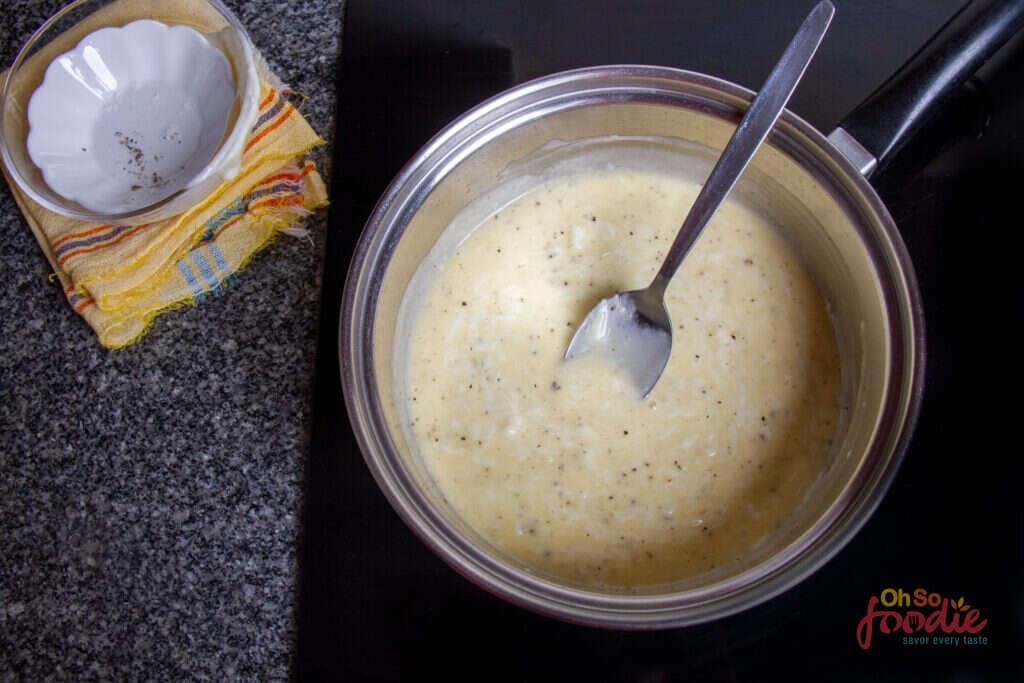 Add the reserved pasta to the sauce and stir for a couple of minutes until the sauce is well infused into the pasta.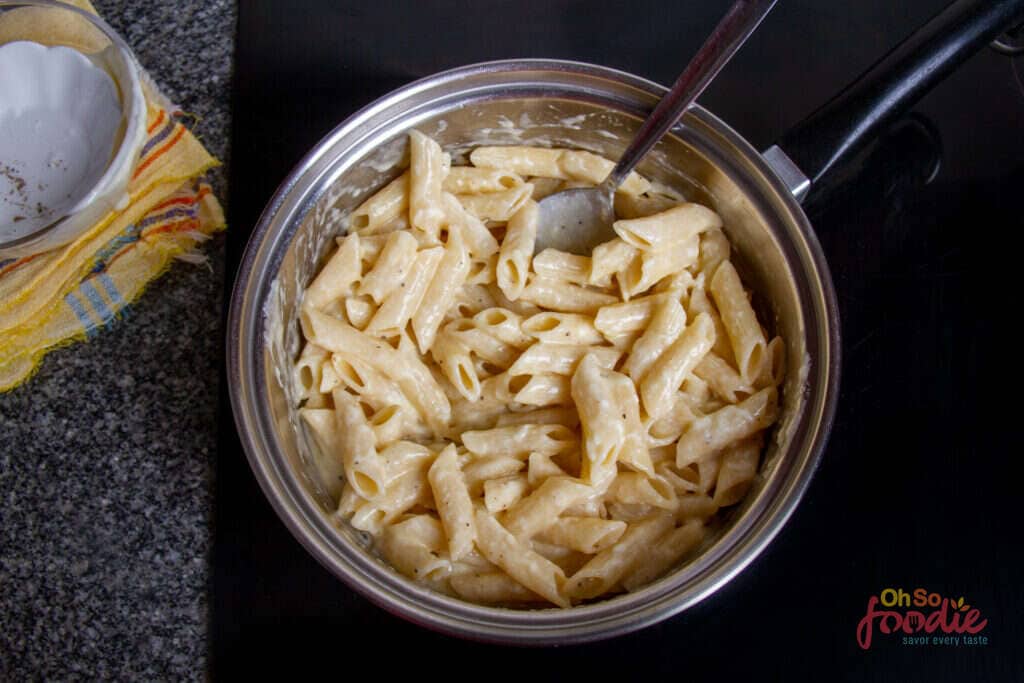 Sprinkle some chopped parsley or cilantro on top and serve immediately.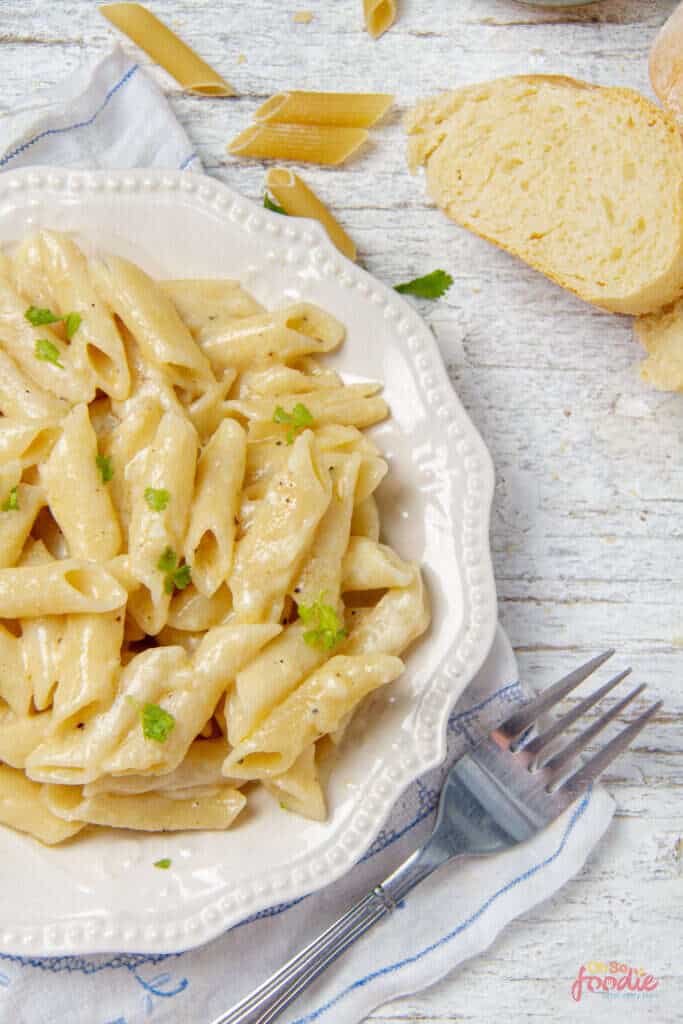 And, if you're looking for other delicious pasta recipes that are made with heavy cream substitutes, you can check out my delicious pasta sauce with cream cheese or my pasta sauce with milk here.
Best sides for pasta with half and half
There are quite a few sides you can serve with this half and half pasta recipe. A few of my favorite picks are:
FAQs about making alfredo sauce with half and half