Last Updated on August 9, 2022 by Toya
Is honey keto? How many carbs are in honey anyway? How much sugar is in honey? Find out if you can have honey on keto below.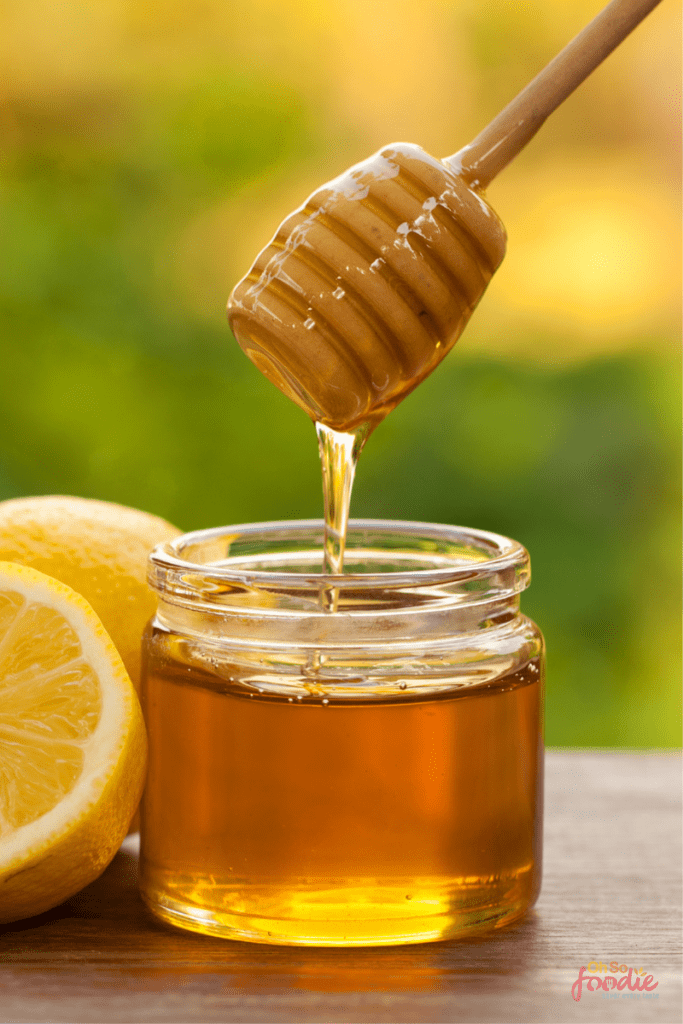 Honey On keto
If you're wondering if you can have honey while doing keto the answer is no. Honey is a very high carb food that will kick you out of ketosis quite easily. It comprises of mostly sugar which is obviously not something that is free to have on keto.
Having said this, some still take in a little honey once in a while for the health benefits it provides, but this is done very infrequently.
Honey FAQs
How many carbs are in honey?
There are approximately 17.3 grams of carbs and only 0.042 grams of fiber in 1 tablespoon of raw honey. This means that there are 17.2 grams net carbs per tablespoon of honey.
Can you have honey on keto?
Nope! You cannot have honey on keto. 1 tablespoon would use up most of your daily carb allowance.
So, is honey keto?
No! As explained above, honey is extremely high in carbs and thus it is not keto friendly. On keto, you will need to use alternative sweeteners which are low in carbs or honey substitutes that are made with keto friendly ingredients.
Nutrition facts of honey
Calories: 63.8

Total fat: 0 g

Saturated fat: 0 g

Cholesterol: 0 mg

Sodium: 0.84 mg

Potassium: 220 mg

Total carbs: 17.3 g

Dietary fibre: 0.042 g

Sugar: 17.2 g

Protein: 0.063 g
Keto alternatives for honey
While you can't have honey when you're doing keto, you can use these low carb sweeteners instead. They're all low in carbs and do a great job at adding sweetness to keto recipes:
Monkfruit

Stevia

Allulose

Erythritol
When it comes to keto diet foods, sweeteners such as honey are not recommended as they're very high in carbs and you can easily max out your duly carb allowance with just 1 tablespoon of honey! In this case it is better to use keto substitutes for honey to add sweetness to your food.