Last Updated on June 21, 2023 by Toya
Looking to learn how to make fried dough without baking powder? This homemade fried dough recipe makes fried dough that tastes just like the ones from the county fair and they're super easy to make!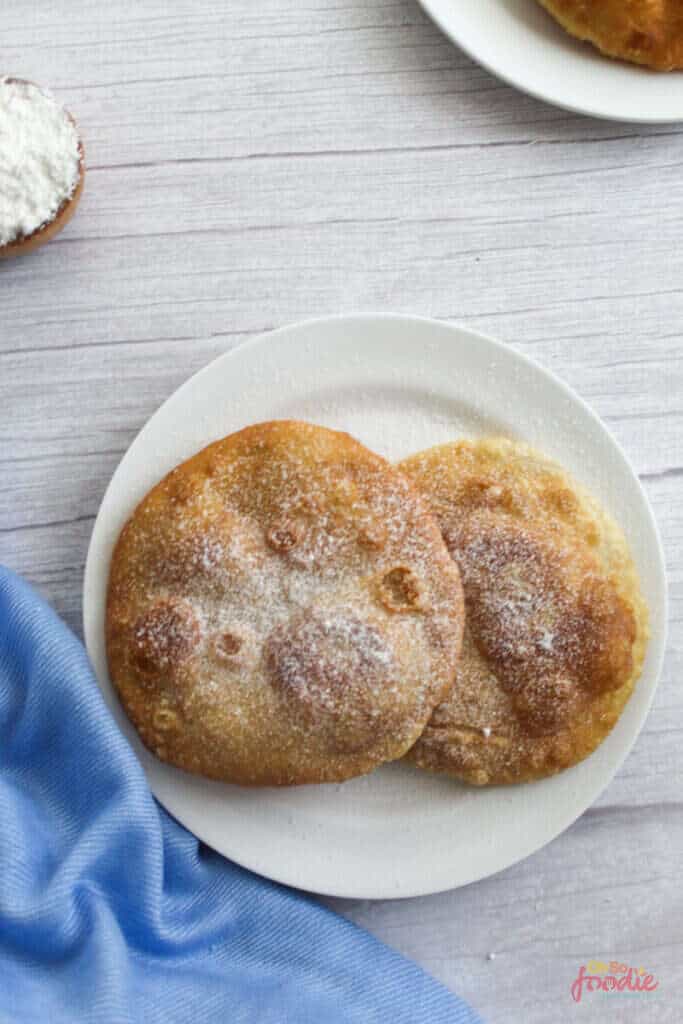 The best part? This easy fry dough recipe is done in under 30 minutes, and makes some deliciously flavorful fried dough everyone will enjoy!
Once made, sprinkle with some powdered sugar for a fun treat!
Easy fried dough recipe
Fried dough is a Native American recipe where a simple dough is made using ingredients like flour, butter, baking powder or yeast, salt, and sugar. The dough is cut into pieces, rolled out until flat, and then fried on each side till golden brown.
Made with simple ingredients and made in just minutes, fried dough is usually eaten alone, but can also be served with various toppings such as butter or jam, or sprinkled with powdered sugar.
While most fried dough recipes are made using baking powder, today, I'll show you how I made delicious fried dough with yeast instead.
Ingredients for fried dough
2 1/4 cup all-purpose flour

1 teaspoon yeast

1/2 teaspoons salt

1 tablespoon sugar

3 tablespoons melted butter

1 cup whole milk

Oil for frying
How to make fried dough without baking powder
To make, gather all the ingredients in one place.
Then, activate the yeast. To do so, use a microwave to warm your milk until it is 100 -110 ℉. Then add the teaspoon of yeast into the milk, stir, and let that sit for 5 -10 minutes.
In a large bowl, add the other dry ingredients and mix well.
Next, pour the milk and yeast mixture into the bowl of mixed dry ingredients and use a spoon or your hand to mix until the dough is cohesive.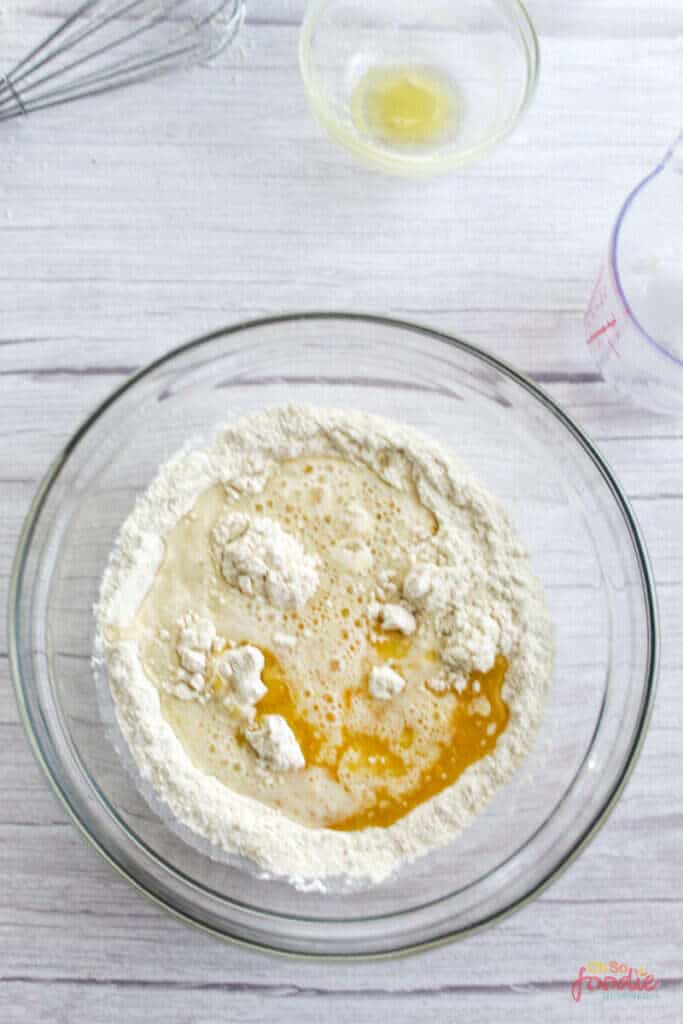 Once the dough has been made, cover it with a dry towel and let it rest for about an hour in a warm part of your kitchen.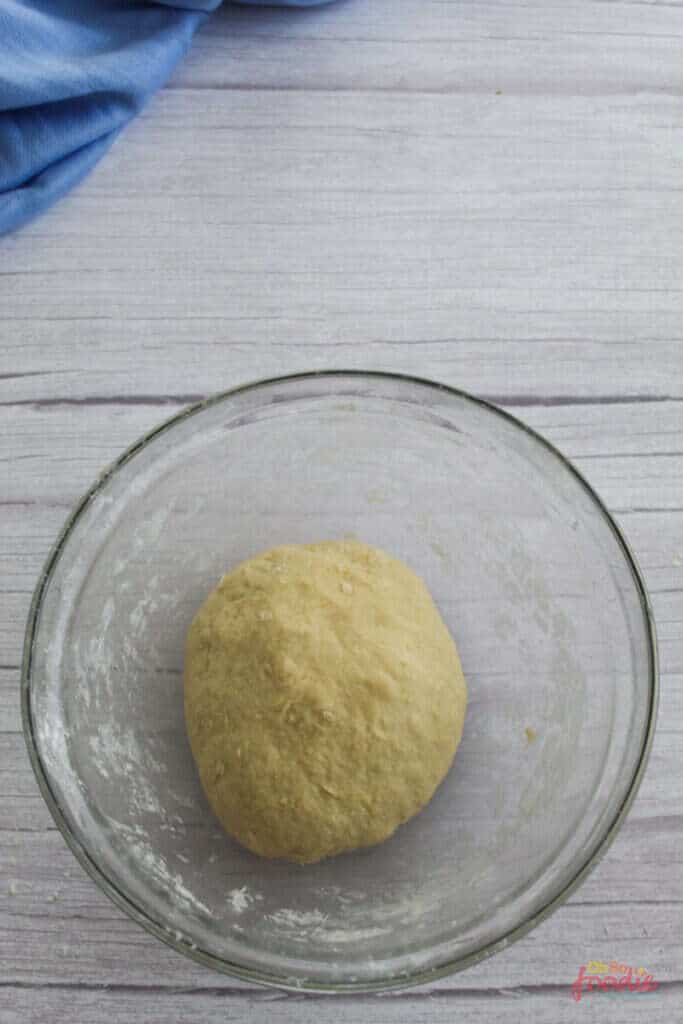 Then sprinkle some all-purpose flour onto a chopping board, and cut the dough into 8 pieces.
Form each piece of dough into a dough ball. Then use a rolling pin to flatten each dough ball until each measures about 5 – 6 inches in diameter.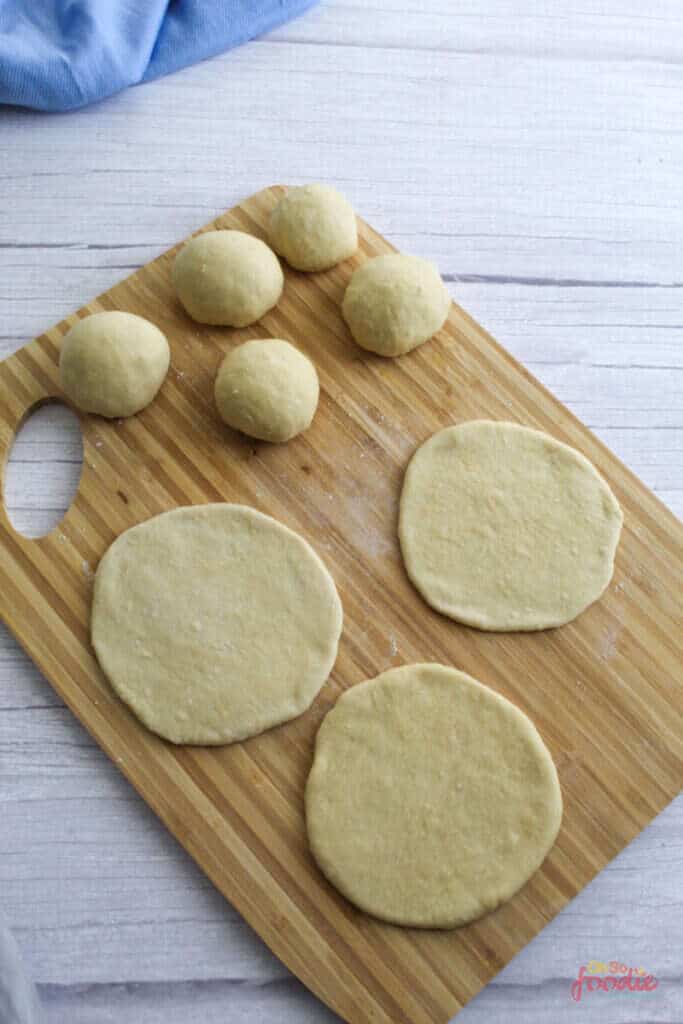 In the meantime, pour about 1 inch of vegetable oil into a deep pan over medium heat.
Once the oil is hot, add the rolled-out dough to the pan and fry for 1 minute on each side or until golden brown.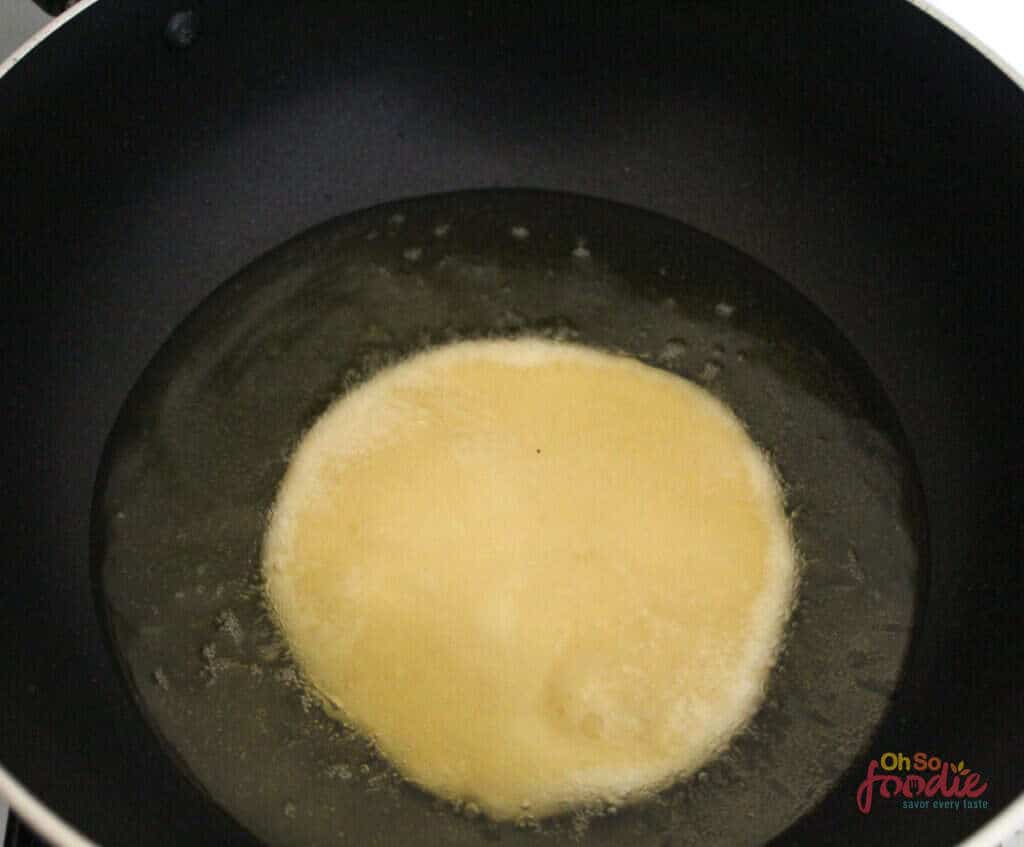 Remove from the oil, drain on a plate covered with some paper towels, and continue until all the dough is fried.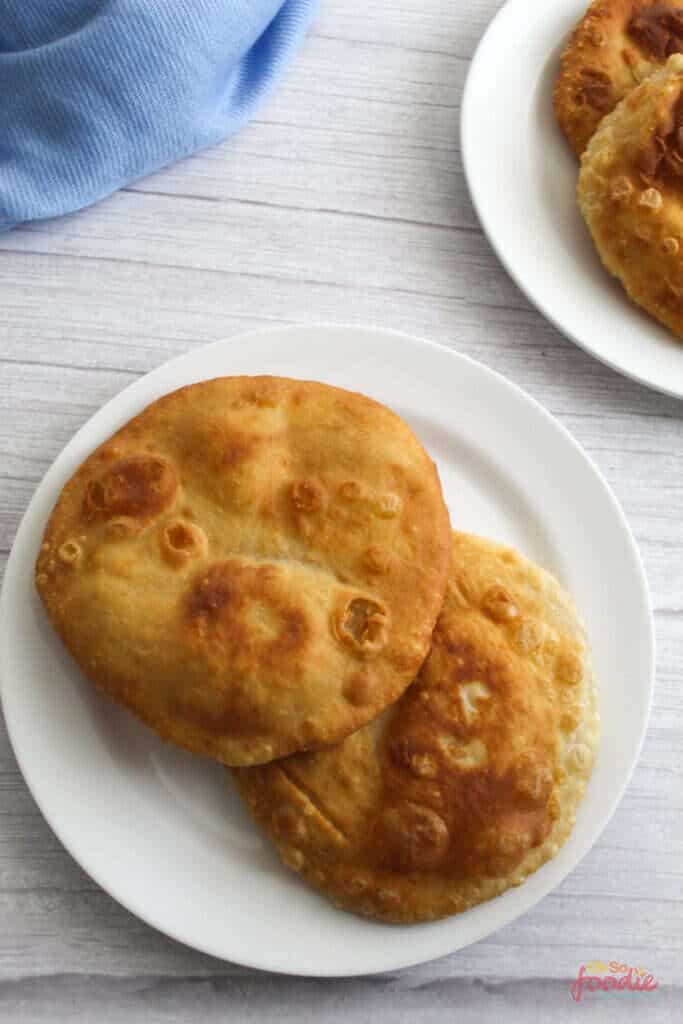 Serve the fried dough sprinkled with powdered sugar.
Air fryer fried dough anyone?
Now, if you want to make fried dough without having to fry it in oil, there is an option to make the fried dough in an air fryer. Here's how to make delicious air fryer fried dough:
To make, gather all the ingredients in one place. Then make the dough following the instructions above.

Once the dough is made, let it sit for an hour, then cut into 8 pieces, form into 8 balls then flatten each ball into a 5-6 inch circle using a rolling pin.

In the meantime, preheat the air fryer to 350℉ and spray the air fryer basket with a generous amount of cooking spray.

Also, spray each piece of rolled-out dough with some cooking spray. Then place each piece of dough into the air fryer in a single layer and air fry for 5 minutes on each side or until golden brown.

Depending on the size of your air fryer, you may have to repeat this process 8 times if you keep the fried dough 5-6 inches wide.
Dairy-free fried dough
To make vegan or dairy-free fry dough, then you simply have to use 2 ¼ cups all-purpose flour, 1 tsp yeast, ½ tsp salt, 1 tbsp sugar, and ¾ cup of warm water. Mix this together until a dough is formed, let it rest for an hour, then proceed to make the fry dough recipe.
How to serve
These are typically served topped with powdered sugar. Other common ways to serve fried dough:
Butter and Cinnamon sugar – Instead of the powdered sugar, top warm fried bread with some butter then dust with a little cinnamon sugar.

Jam or Syrup – Drizzle the fry bread with syrup for a sweet treat.

Beans, meat, chopped lettuce, tomatoes, olives, shredded cheese, and sour cream. Top the fried dough with these for a delicious savory meal.
Storing fried dough
To store: Cool the fried dough, then place them into an airtight container and store them at room temperature for up to 2 days. Also, you can keep them in the fridge for up to 2 weeks.
To freeze: Cool the fried dough. Once cooled, place them on a baking sheet in a single layer, and freeze for 1 hour. Remove the frozen fried dough from the baking sheet, then wrap them in parchment paper, and place in a freezer bag for up to 6 months.
To reheat: Reheat frozen or thawed fried dough by placing them in an oven heated to 250°F for 5 minutes.
FAQs
What is fried dough called?
Fried dough has many names including fry dough, fry bread, fried bread, elephant ears, doughboys, pizza fritte, and scones.
What does fried dough taste like?
Fried dough tastes like bread that has been fried. It is light and fluffy on the inside and crunchy on the outside.
More easy recipes readers love: