Last Updated on September 14, 2023 by Toya
Are you looking for an easy recipe for condensed milk pancakes? if you are, then you definitely stumbled upon the right recipe. These pancakes made with sweetened condensed milk are super flavorful, fluffy, and really easy to make!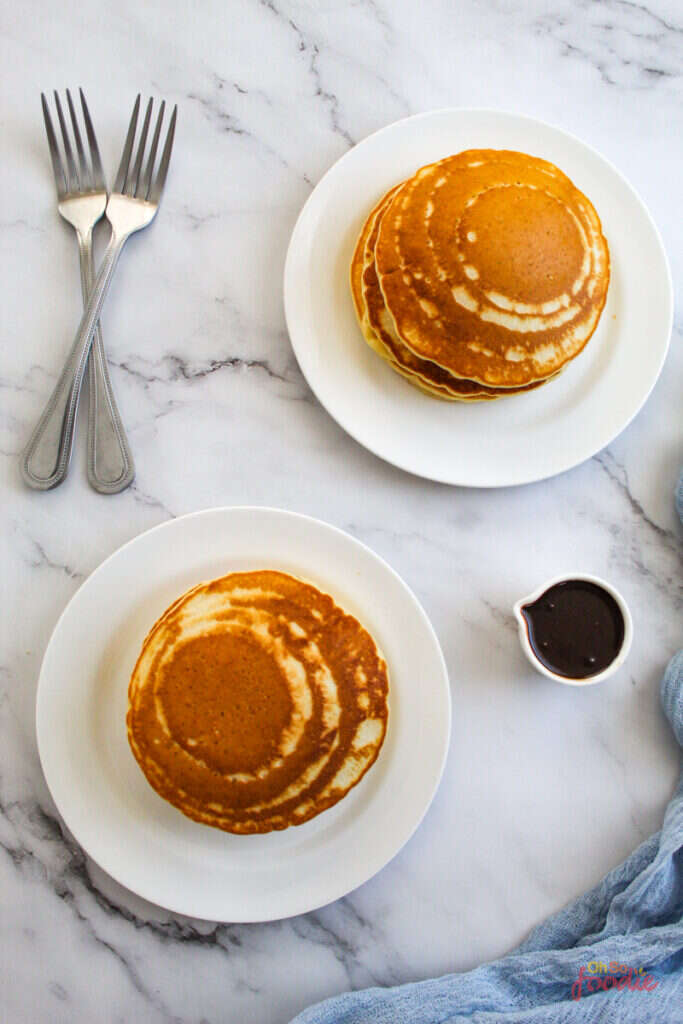 Condensed milk pancakes 
When it comes to delicious pancakes, these sweetened condensed milk pancakes along with my delicious evaporated milk pancakes are the most highly requested in my home.
In fact, these are so good, that I've started to make them more often than any other pancakes. 
So, if you've run out of all other forms of milk in your home and you're looking for a really good pancake recipe to make with condensed milk, you'll love this recipe too! I promise! 
Why use condensed milk to make pancakes?
There are many reasons one may choose to make pancakes with condensed milk. Some of these reasons are as follows:
You've run out of whole milk or evaporated milk: If you've run out of whole milk or evaporated milk and condensed milk and water are all you have on hand, then rest assured that condensed milk can make an okay substitute for whole milk or evaporated milk in a pinch.
Note: In order to properly substitute condensed milk for whole milk or evaporated milk, you must leave out the extra sugar that you would typically add to your pancakes as condensed milk has quite a bit of added sugar already.
You want to try something new: If you've been wondering about new ways to enjoy pancakes, then adding condensed milk to your recipe will give you some interesting results. 
Or, you may just have condensed milk on hand and you're looking for delicious ways to use it up.
Whatever the reason, rest assured that learning how to make condensed milk pancakes will be make for some deliciously fluffy pancakes and will be a recipe you'll be glad to have! 
Ingredients for making pancakes with condensed milk
How to make condensed milk pancakes
To make, gather all the ingredients in one place.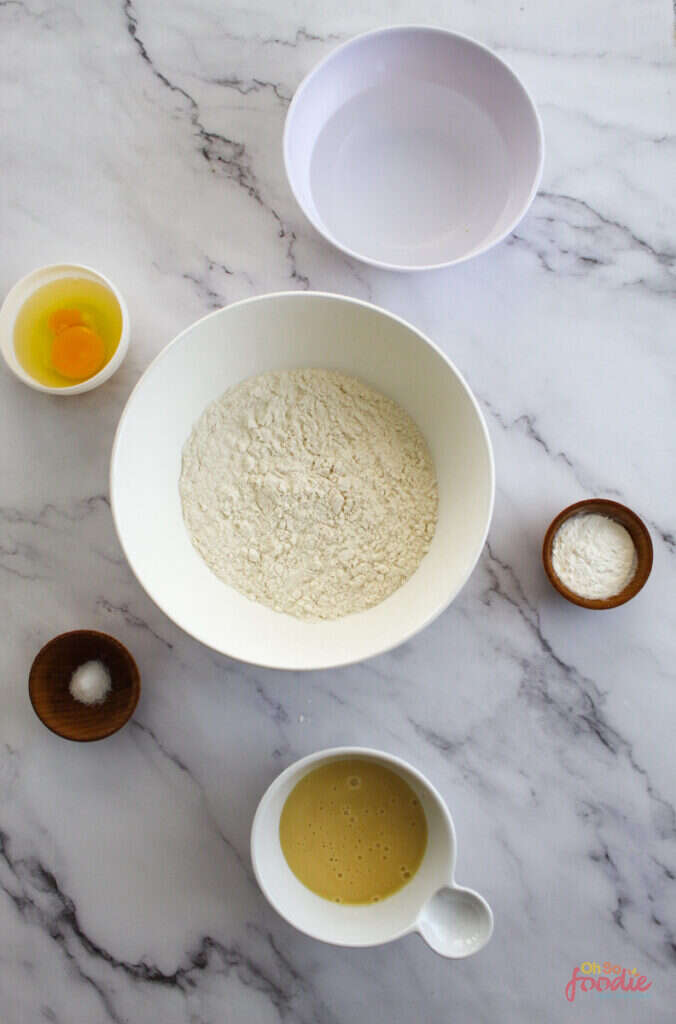 Then in a mixing bowl, add the dry ingredients and mix well.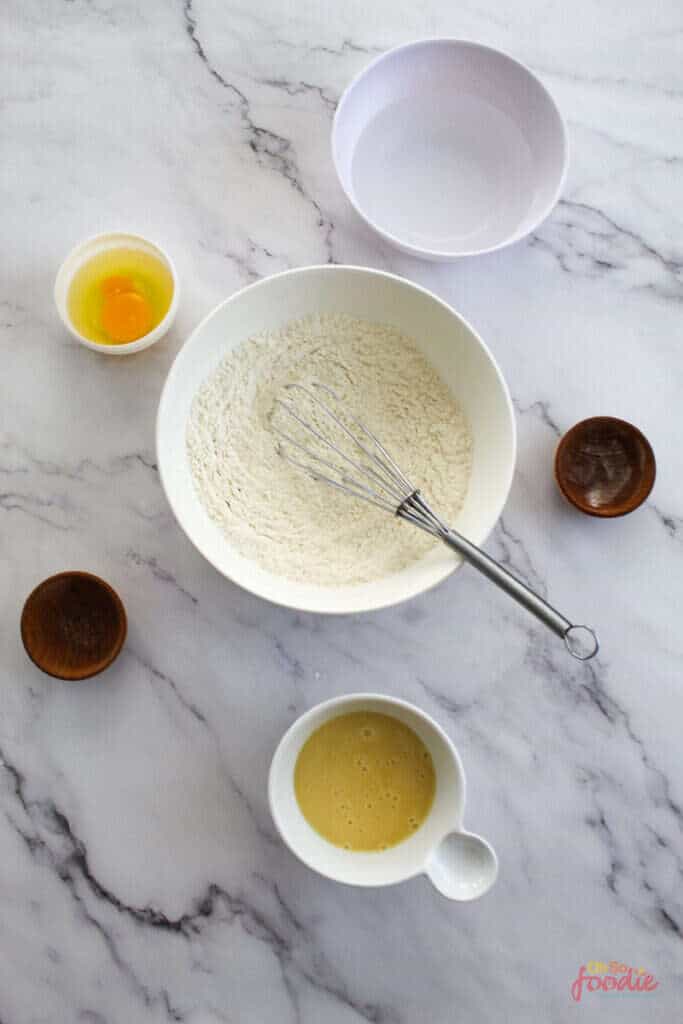 Next, in a separate bowl, add the condensed milk and water and stir until properly combined.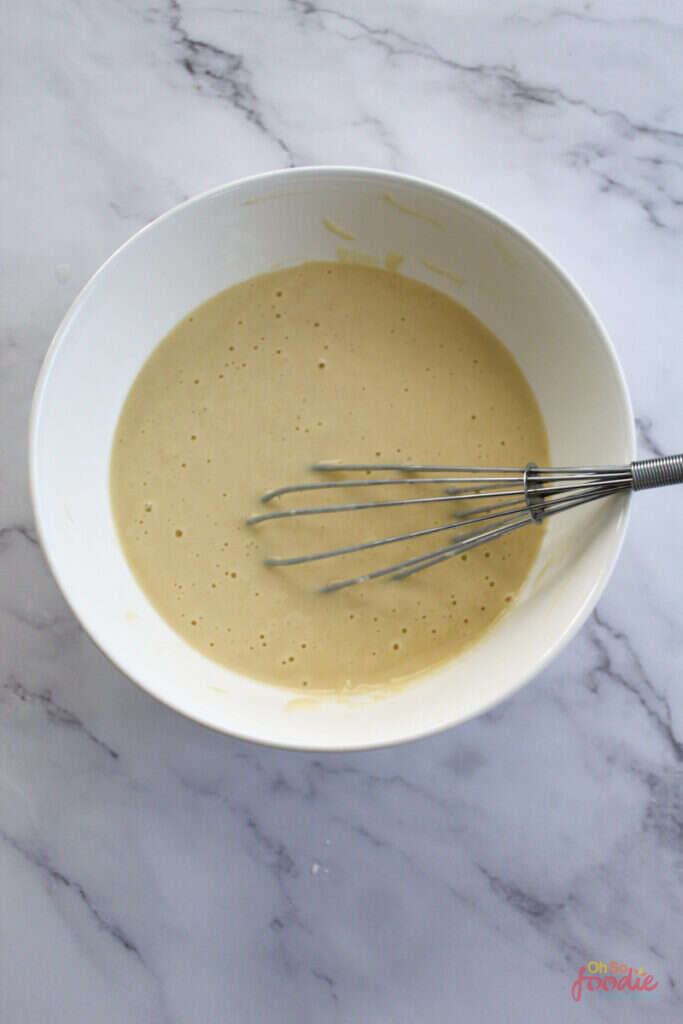 Once this is done, add all the wet ingredients into the bowl which contains the dry ingredients and mix well with a whisk.
Now that the condensed milk pancake batter is done. Let's make the pancakes!
To make, heat up a large skillet on medium heat and add some oil or butter to the skillet.
Once hot, cook the pancakes by adding 4 tablespoons of pancake batter to the hot skillet.
Cook each pancake for 1 minute or until the top starts to form bubbles. Flip, then cook the other side for 1 more minute. 
Repeat the process until all the pancakes are cooked.
Serve warm with your favorite pancake toppings.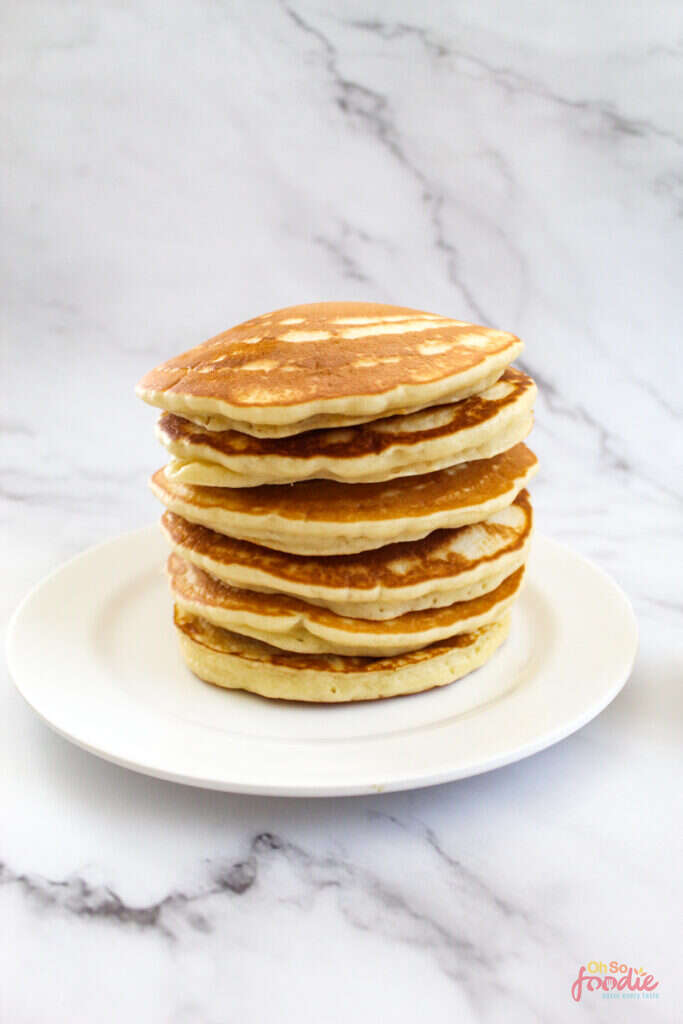 Why use water in condensed milk flapjacks?
Water helps to loosen up the batter. Condensed milk is made by a process of removing most of the water from cow's milk.
Therefore, pancake batter made with just condensed milk will be super thick and unmanageable. As such, in order to bring condensed milk batter closer to the consistency of typical pancake batter adding some water to the recipe is a must.
Can I use whole milk in place of water?
Yes, you can. If you have whole milk on hand, use the same quantity to replace the water: i.e. 3/4 cup of whole milk in place of 3/4 cup of water.
The whole milk will serve the same purpose as water does in this recipe; to loosen up the batter and give the sweetened condensed milk pancake batter a runny consistency typical in most pancakes. 
Also, if you do not have condensed milk or whole milk, you can use these other milk substitutes to make these pancakes.
How to store pancakes with condensed milk 
To store these, place each pancake on a baking sheet in a single layer, then place the baking sheet into the freezer for up to 1 hour so that the pancakes freeze.
When the time is up, remove the frozen condensed milk pancake from the baking rack, place each into a freezer bag, on top of the other, seal that bag, then place in the freezer for up to 2 months or until you're ready to eat them!
More easy pancakes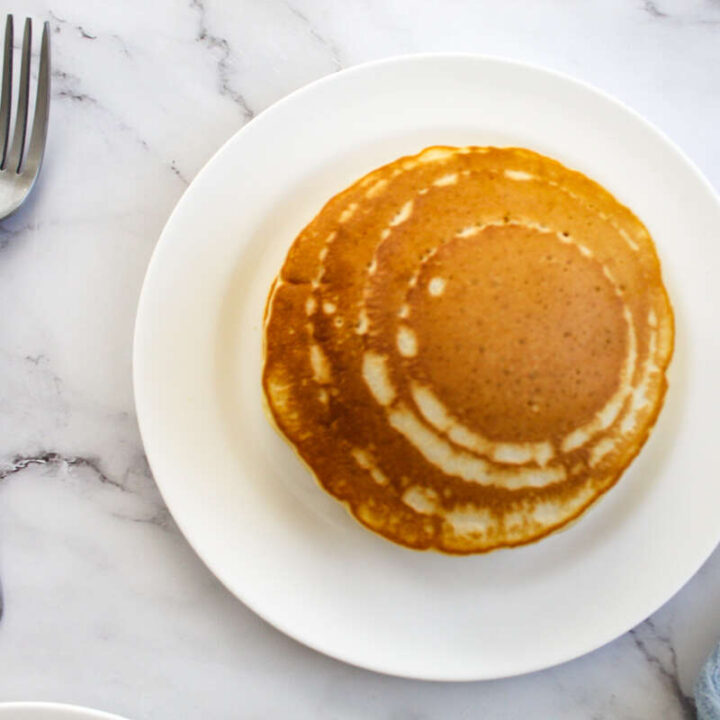 Condensed Milk Pancakes
If you're looking for some amazing condensed milk pancakes, this recipe is your best bet. Made with a handful of ingredients, these pancakes made with condensed milk are sure to become a favorite in your home!
Ingredients
1 cup all purpose flour
1/4 tsp salt
2 tsp baking powder
1/2 cup condensed milk
3/4 cup water
1 large egg
Instructions
To make, gather all the ingredients in one place.
Then in a mixing bowl, add in the dry ingredients and mix well.
Next, in a separate bowl, add the condensed milk and water and stir until properly combined.
Once this is done, add all the wet ingredients into the bowl which contains the dry ingredients and mix well with a whisk.
Now that the condensed milk pancake batter is done. Let's make the pancakes!
To make, heat up a large skillet on medium heat and add some oil or butter to the skillet.
Once hot, cook the pancakes by adding 4 tablespoons of pancake batter to the hot skillet.
Cook each pancake for 1 minute or until the top starts to form bubbles. Flip, then cook the other side for 1 more minute.
Repeat the process until all the pancakes are cooked.
Serve warm with your favorite pancake toppings
Nutrition Information:
Yield:

3
Serving Size:

1
Amount Per Serving:
Calories:

341
Total Fat:

6g
Saturated Fat:

3g
Trans Fat:

0g
Unsaturated Fat:

3g
Cholesterol:

79mg
Sodium:

611mg
Carbohydrates:

61g
Fiber:

1g
Sugar:

28g
Protein:

10g