Last Updated on August 19, 2022 by Toya
When it comes to keto foods, everyone wants to know, Is carbquik keto friendly? And how many carbs are in carbquik anyway? Find out all the answers to these questions plus lots of other important info about carbquik on keto.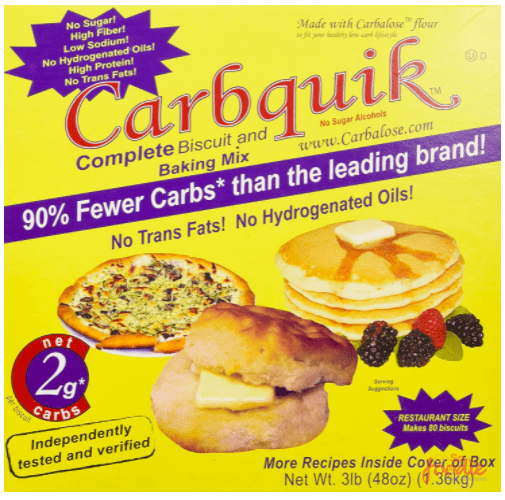 What is carbquik?
Carbqick or carbquik baking mix is as the name describes. It is marketed as a low carb baking mix, with 2 net carbs and 90 calories per serving. It can be used to make carbquik pancakes, waffles, biscuits, pizza dough, muffins, pretzels, cakes, breads, rolls, used as a breading mix or even used in chicken pot pies!
Basically, it is a low carb baking mix that can function very similarly to all purpose flour.
While carbquik is marketed as a low carb keto friendly product, it does contain certain ingredients that might make anyone following a keto diet pause for a second. It includes an ingredient called carbalose for example that I will describe below.
What is carbalose?
Carbalose is a new flour developed by Tova Industries, the manufactures of carbquik, that can easily replace wheat flour in a ton of recipes, but with 60-80% fewer carbs. According to the makers of Carbalose – and I dare say, many of the users of carbalose and carbquik- it is the closest thing to real flour without all the carbs.
Carbalose contains enzyme enriched wheat, is high in both fiber and protein and contains 8 net carbs in every 1/4 cup serving size.
According to the manufacturers Tova Industries
Carbalose is made from wheat, tastes like wheat: Unlike other low-carb flours made from soy or non-wheat ingredients, Carbalose flour tastes and behaves like wheat flour because it is made from wheat; it simply lacks most non-fiber carbohydrates.
Other
ingredients
in carbquik
Buttermilk powder – Buttermilk powder is buttermilk that has been dehydrated until it becomes a fine powder with an average of 4 grams of carbs per tablespoon, all from sugars.
Baking powder – This is a leavening agent with 0 carbs.
Egg white powder – Powdered egg whites are dried egg whites with 0 carbs.
Lecithin
Carbquick nutrition
Calories: 90

Total fat: 6 g

Saturated fat: 1 g

Cholesterol: 0 mg

Sodium: 210 mg

Potassium: 0 mg

Total carbs: 16 g

Dietary fibre: 14 g

Sugar: 0 g

Protein: 6 g
How many carbs are in carbquick?
There are only 2 net carbs in every 1/3 cup serving of carbquik baking mix.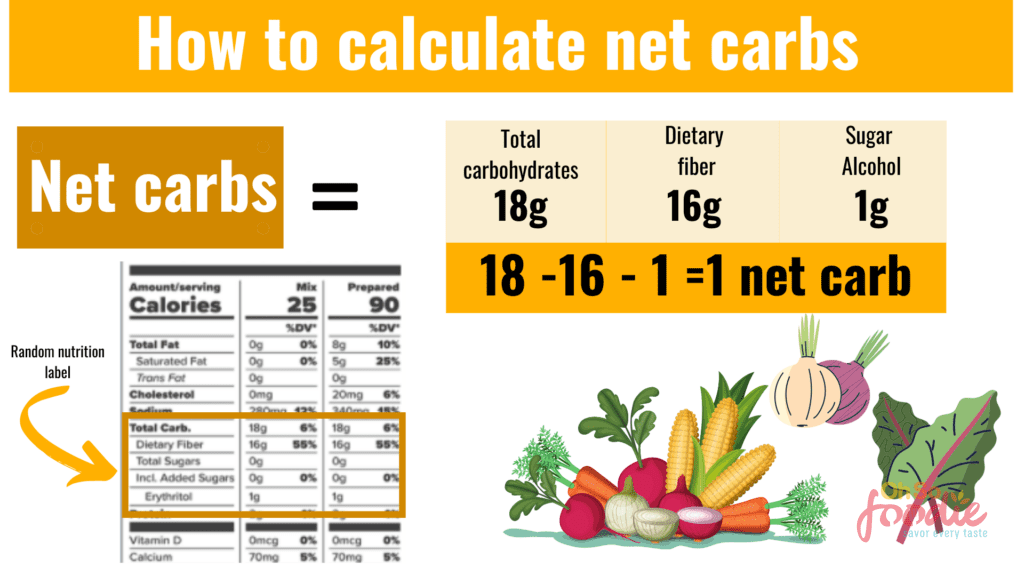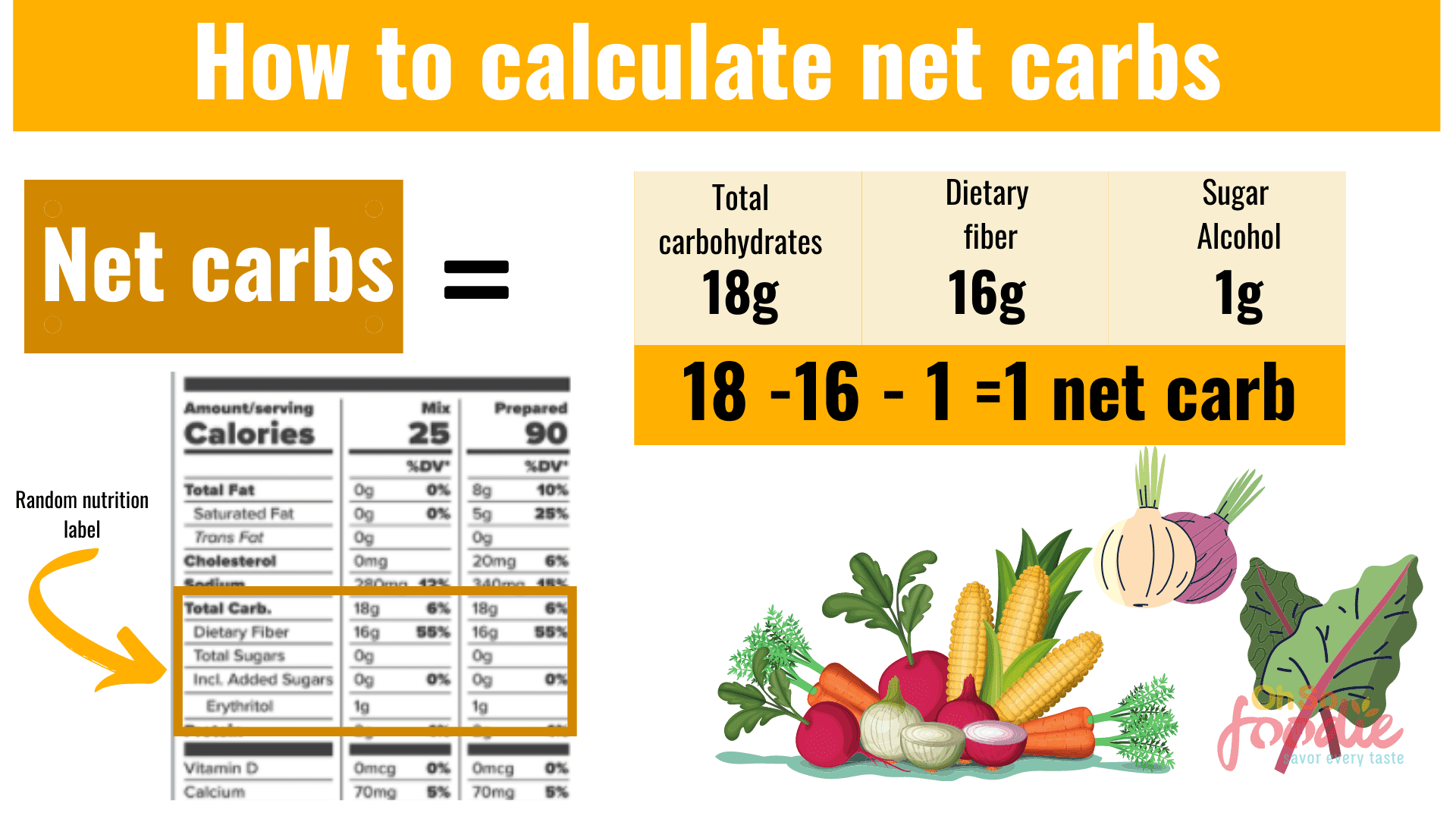 So, is carb quick keto friendly?
The manufacturers of carbquik say that carbquik is keto and low carb. Indeed, there are only 2 grams of net carbs in every serving of carbquik. However, while carbquik is very low in carbs, I personally believe that carbquik is an ingredient that can only be used occasionally if you;re following a clean keto lifestyle because it does contain ingredients like buttermilk powder.
Having said this, if you are following dirty keto or a lazy keto diet this product is something you can easily use more often.
Benefits of carbquik
It is the closest thing to all purpose flour without all the carbs – In fact, with 80% less carbs- Therefore, the baked goods made using carbquik will taste surprisingly close to the wheat based baked goods many of us had become accustomed to before starting keto.
It is easily accessible – As indicated below, you can find carbquik easily on amazon or at just about any Walmart in the USA.
It is very versatile – and can be used to make hundreds of keto baked recipes that taste like the real deal with low carbs and low calories.
Where to buy carbquik?
You can find carbquik almost everywhere really. You can get carbquick on amazon, on Walmart's online site, also at Walmart's across the US, you can also get carbquick at nutrition.com and in many other countries internationally.
Carbquik alternatives
While carbquick is easy to find, there are also a few alternatives you may want to try if you're still iffy about having carbquick on this new keto lifestyle. These alternatives include:
Almond flour

Coconut flour

Carbalose all purpose flour

Sunflower seed flour

Zero carb protein powder
Final thoughts
Products like carbquik which are low in carbs but contain some non keto ingredients are always a little sticky for people. However, you can indeed eat foods made with carbquik if you do so with moderation.
So, if you go ahead and makes some carbquik recipes, please feel free to share them in the comments below.