Are you struggling hard with enjoying satisfying meals on keto?
Do you always feel hungry, even after you've just eaten?
Are you over the idea of eating meals that mainly consist of fatty meats and cheese?
If you've been following keto and need some help. Or, even if you're just starting out, this easy keto meal plan is something you should try out. It is easy to use, convenient, and can help you save time, money and energy while enjoying satisfying keto recipes.
The best part of this meal plan printable is that it comes with a dedicated keto grocery list for the 2 weeks. This grocery list outline every single ingredient you will need, plus the qualities need for the two weeks of keto meals!
When it comes to taking the guess work out of keto eating, this 2 week keto meal plan is exactly what you need!
Click the image below to check it out right now.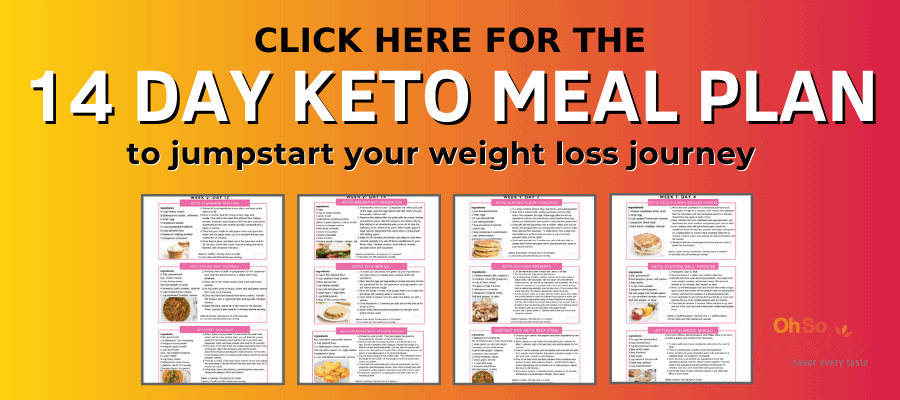 Also, if you're looking for more ways to make your keto journey easier, check these keto cheat sheets.